Have you ever heard of the charity Quilts of Valor? Long-time blog readers may remember it from our Quilts of Valor Mystery Quilt-a-Long. The foundation aims to provide "Quilts of Valor" , comforting quilts for troops and veterans touched by war.
Our very own Bluprint instructor, Kimmy Brunner, raised funds for the Quilts of Valor Foundation as the Mistress of Ceremonies at a recent fundraising auction. She wanted to share with you why this organization means so much to her and why your quilt donation would be an amazing contribution to honor those who sacrifice so much.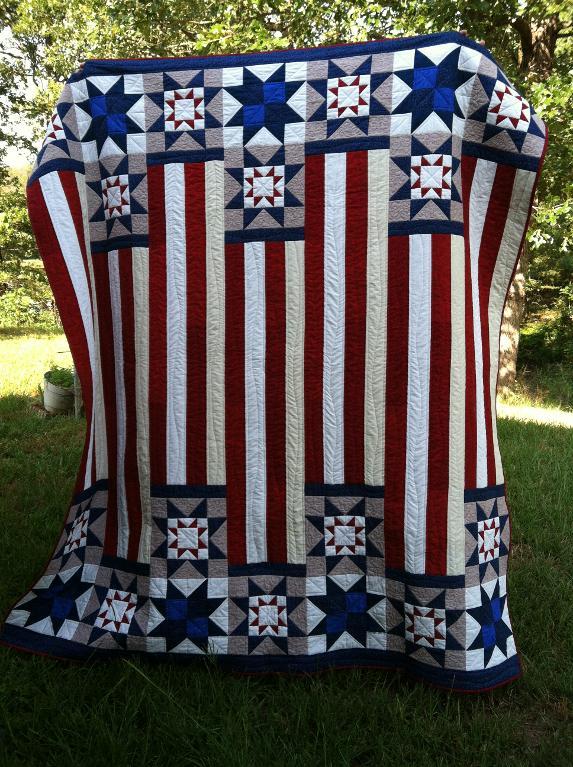 Quilt of Valor Quilt via Bluprint member JodyWms1
Read as expert quilter Kimmy Brunner shares why all quilters should support the Quilts of Valor Foundation
As the proud granddaughter of a WWII Bronze Star and Purple Heart recipient, I make a point of taking every opportunity to express my respect and gratitude to the outstanding servicemen and women of my nation's military. One of my favorite ways of doing this is to support the Quilts of Valor Foundation. The mission of QOV is to cover service members and veterans touched by war with comforting and healing Quilts of Valor.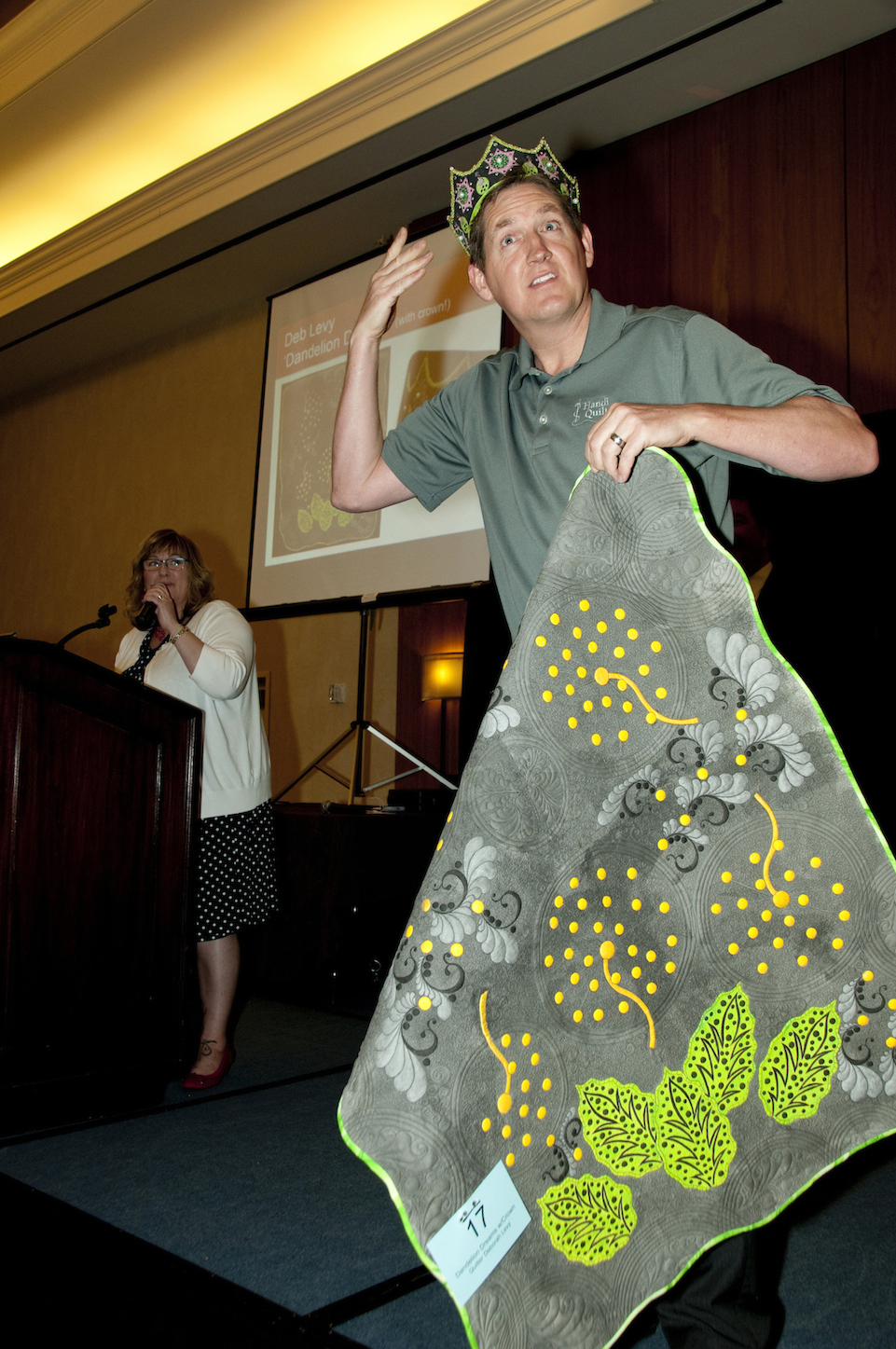 Photos via Marilyn Karper
Recently, I was honored to act as Mistress of Ceremonies at a quilt auction benefitting the Foundation, which was held at Machine Quilters Showcase. In one amazing evening, we were able to raise over $13,000 in support of QOV.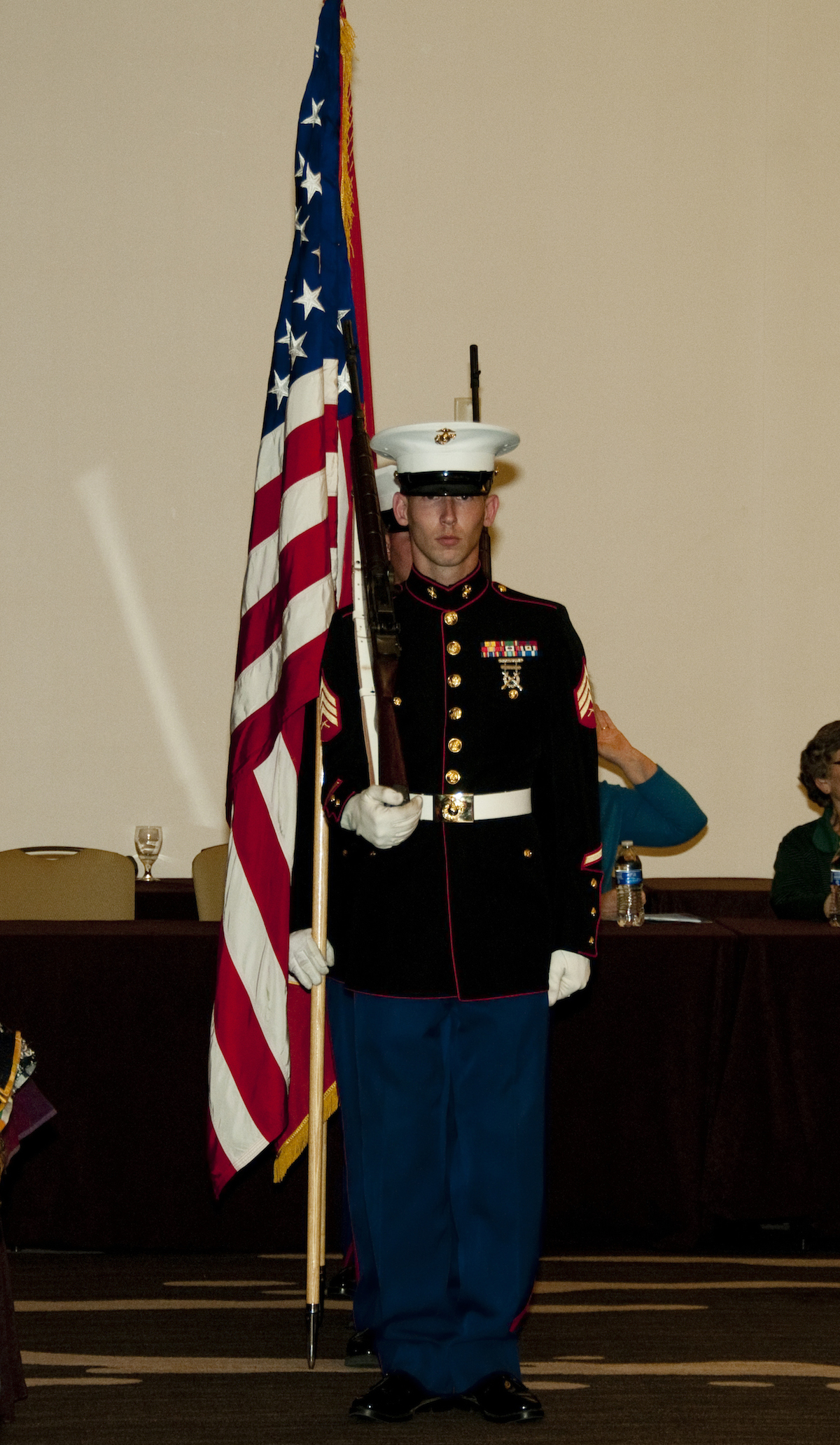 In the next month or so, QOV will award its 100,000th quilt, but they won't stop there. They will continue to award these quilts to wounded active duty service members and to retired veterans of all service branches. They can't do this without us — they need our help with piecing and quilting these wonderful quilt-y hugs that are so greatly treasured by their recipients.
[box type="shadow"]
Wondering how you can help?
For many of these brave men and women, their QOV is the only thanks they will ever receive for their service and sacrifice. I hope that you'll take a moment out of your busy day to visit the Foundation's website to learn how you can help. It's so easy, and it means so much to those who put themselves into harm's way for our sake.
Looking for the perfect pattern to make your Quilt of Valor? Kimmy shares a beautiful quilt pattern in her class Machine Quilting with Templates as she teaches you how to use geometric quilt designs for stunning quilts.
[/box]
About Kimmy Brunner

I'm a third generation quilter who was taught to quilt by a very patient Grandma and I'm a two-time Machine Quilting Teacher of the Year. I teach nationally and internationally, appear on quilting TV and radio programs, and have my own line of products and DVDs in addition to teaching a class right here on Bluprint!
Have you ever made a Quilt of Valor?