You love his exuberant fabric, but did you know that Kaffe Fassett has also designed stunning quilt pattern? Well, we dug up those patterns from the archives and paired them with some of Kaffe's most popular fabrics to create amazing Kaffe Fassett quilt kits you can only find on Bluprint!
To celebrate these exclusive projects, we're giving away one of our favorites, the Ice Cream Quilt Kit: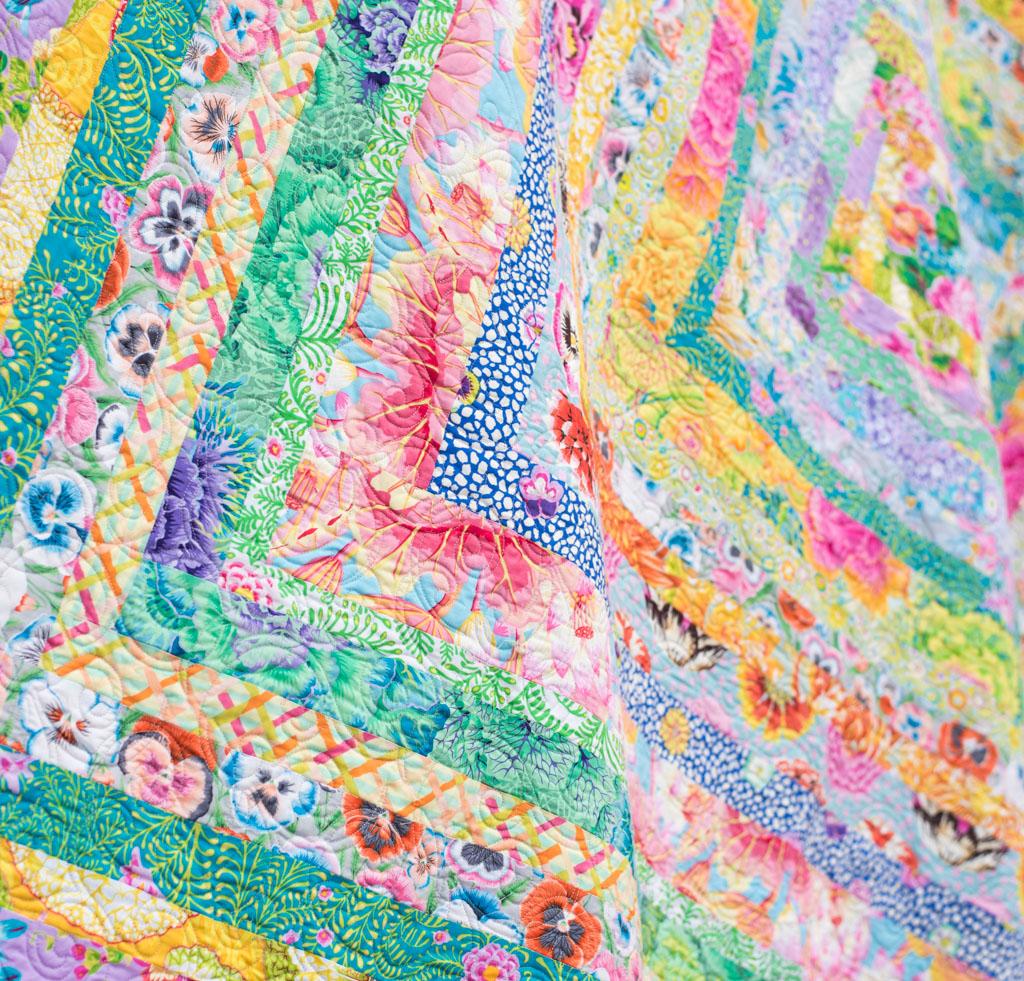 About the giveaway
The Ice Cream Quilt Kit, a $170 value, is perfect for spring — and not just because of its name! Kaffe and his team hand-selected the incredible mix of fabric from the Kaffe Fassett Classics collection to perfectly complement the pattern. You'll find fresh florals, eye-catching patterns and a beautiful palette of fuchsia, aqua, emerald, yellow-gold and lilac in the quilt top.
Enter today for your chance to win!
It's easy, fast and free! All you have to do is click here by March 31, 2016, at 11:59 pm MT and you'll be entered into our Kaffe Fassett Quilt Kit giveaway. We'll randomly select a winner, who will be notified via email.
Enter the giveaway »
Can't get enough Kaffe Fassett?
We know the feeling! This popular designer's ability to blend vivid hues, one-of-a-kind prints and textural motifs makes his fabrics simply irresistible! Check out more of the exclusive Kaffe Fasset kits: