When it comes to creativity, our creative pursuits can wind us up in some unexpected places sometimes. Just ask Jocelyn Proust, the designer of three new Lily & Loom print collections: Butterfly Blooms, Daisy Delights and On Deck.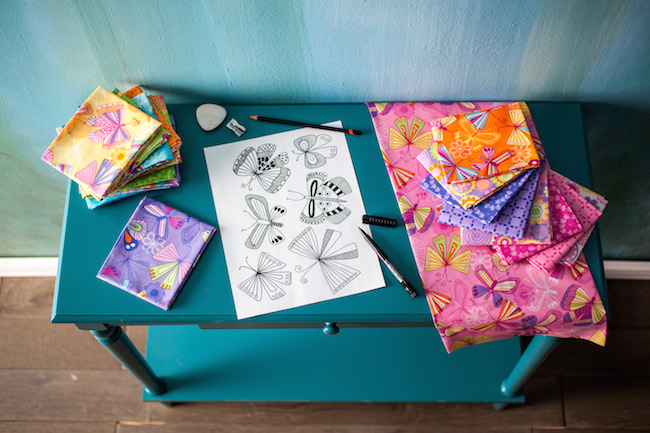 Once a full-time graphic designer in the world of marketing and advertising, Jocelyn now uses her talents in drawing and design to give fabric prints a truly "human" touch (luckily for us!). And she's got a lot of wisdom to share when it comes to applying your creativity in exciting new ways!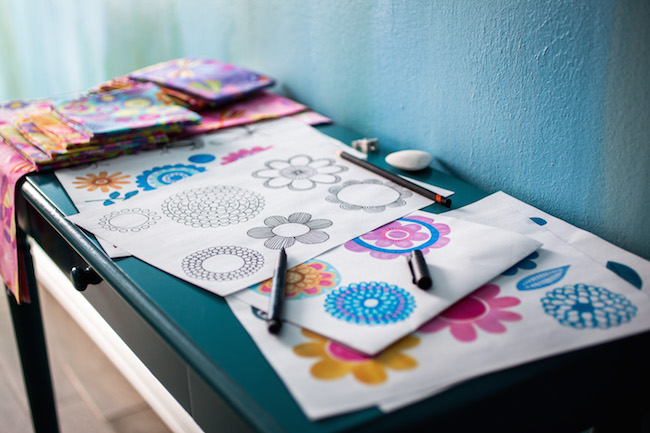 We sat down with her to chat fabric design, the creative process and how unfamiliar adventures open up exciting opportunities to do the things we love.
How'd you find yourself in the world of fabric design?
"When I was taking some time off from a full-time graphic design job while my children were young, I still felt the need to keep creating. I dabbled in many different things including fabric painting, ceramics and jewelry making. All those things eventually led me into designing textiles, stationery and homewares."
Did you ever imagine that you'd be working with fabric, or did you have another medium in mind?
"Yes! I definitely wanted to be creating designs for fabric. I love the process of designing a collection for fabric and working to achieve a balanced group of designs and colors.
"Insofar as other materials, I recently worked on a homewares collection that includes home linens, tea towels, kitchen trays, placemats and coasters. I've also worked on calendars, greeting cards, wrapping paper, gift bags, notebooks, journals, wall art and an exciting project with a paper goods manufacturer that will hopefully be on the market later this year."
From start to finish, what's your process for designing a pattern?
"I don't have one set process really. I like to mix up the way I work, which keeps it interesting for me and allows me to have a variety of styles. But I do always start with my sketchbook, drawing, painting or using a mixture of mediums to make a collage. Often, I also put together a moodboard that influences style, subject and color direction."
Does your design process change at all when you're designing for fabric?
"Yes. Homeware or stationery designs are often placement designs, so the fabric process is quite different. Fabric designs need to be in repeat, so I give more thought to scale. A pattern can look so much different depending on the scale."
After sketching, how do you choose your colors?
"Sometimes I choose my colors when I begin sketching. If I'm happy with them, I'll stick to the color scheme throughout the design process, tweaking on the computer as I go. Other times, I'll completely change the colors from the initial sketch!
"I love to try out different color palettes. I might look at trends or get ideas from photos I've taken or from Pinterest."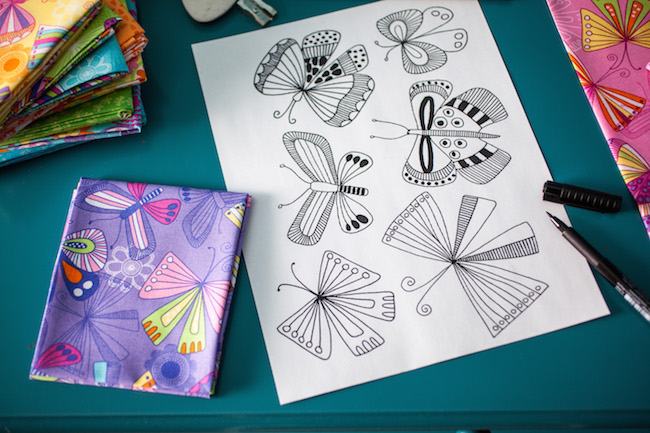 How much does a design usually change from the point you conceive and sketch it to when it comes out on cloth?
"It really depends on the client. Some designs don't change much at all. Other times, the client may decide to use just one or two elements from an initial sketch, then I'll add or subtract other bits. They may also have particular requirements for color and pattern coordination, so I work with them to create that in the collection."
How does drawing your designs by hand help you build a connection to the final product?
"I really think that drawing by hand is vital to achieving designs that feel like they're mine. They come directly from me putting pen or paint on paper, so the shapes and lines and style develop into something that's 'Jocelyn Proust.'"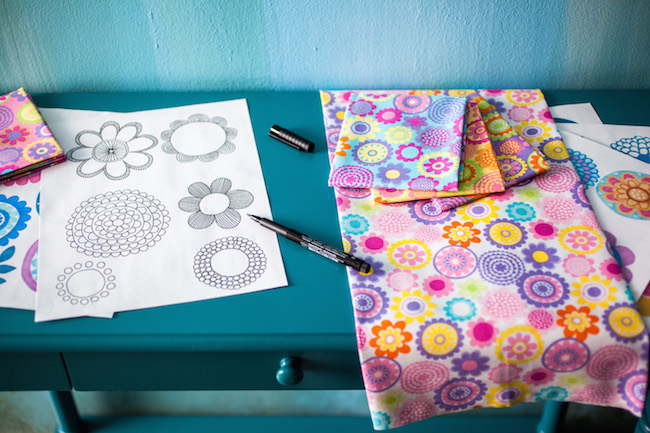 What's your favorite fabric aesthetic to design right now?
"I always love designing florals! They're definitely my favorite thing to draw, paint and work into a collection. But I do love to try different things and love variety. Recently, I did a 30-day project where I created a tile pattern every day in January and posted each on Instagram. I also turned those designs into patterns that would look great on fabric!"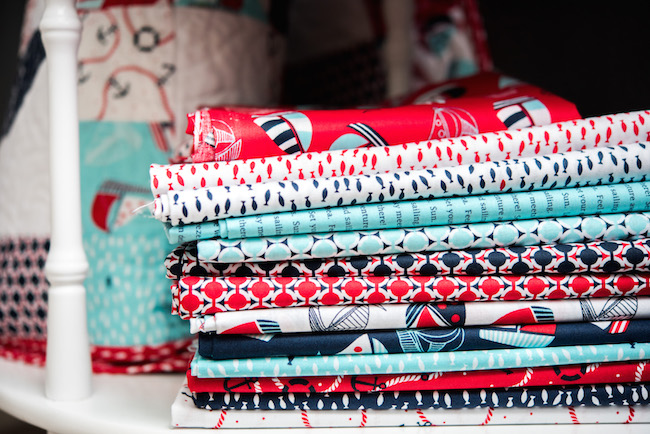 Do you have a favorite of the three Lily & Loom collections you designed? Or is that like picking between your kids?
"I think my favorite of the the three collections would be On Deck. I like the simplicity of the designs and I like incorporating the hand drawn elements in the focal print. I also like the vintage feel and the nautical color scheme."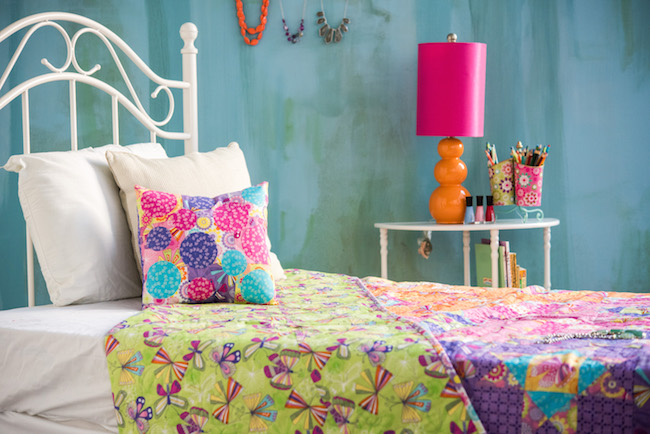 Want to see more of the fabric?
Check out Jocelyn's collections and more from Lily & Loom, right here! Take a Look