When you peek around Jackie McFee's Quilt Market college dorm room–inspired booth, it's no surprise that this designer got her start in school supplies.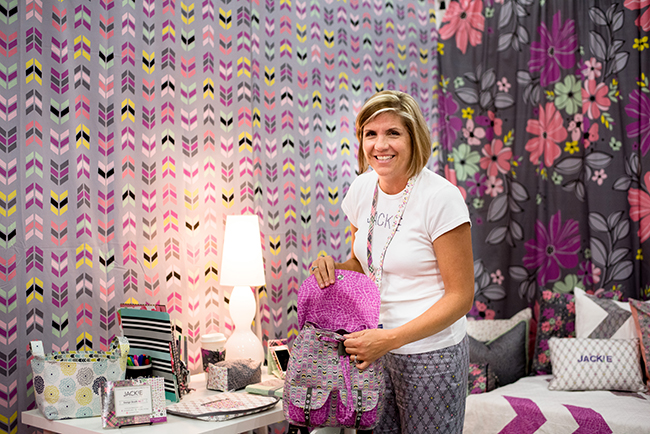 "Designing is in my soul, creativity is in my blood and passion is overflowing in my heart," Jackie says. "No matter the finished product, seeing your prints — your 'babies' — on a shelf in a retail store is pure joy."
In true "school spirit," her "My Gray or the Highway" fabric was inspired by the perfect dorm room, and her booth at Quilt Market took the same inspiration, showing off the idea (and the fabrics) with a bed, a backpack, a pencil case and more.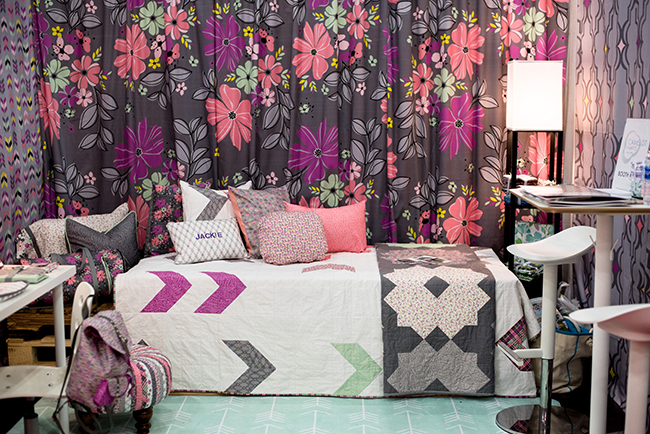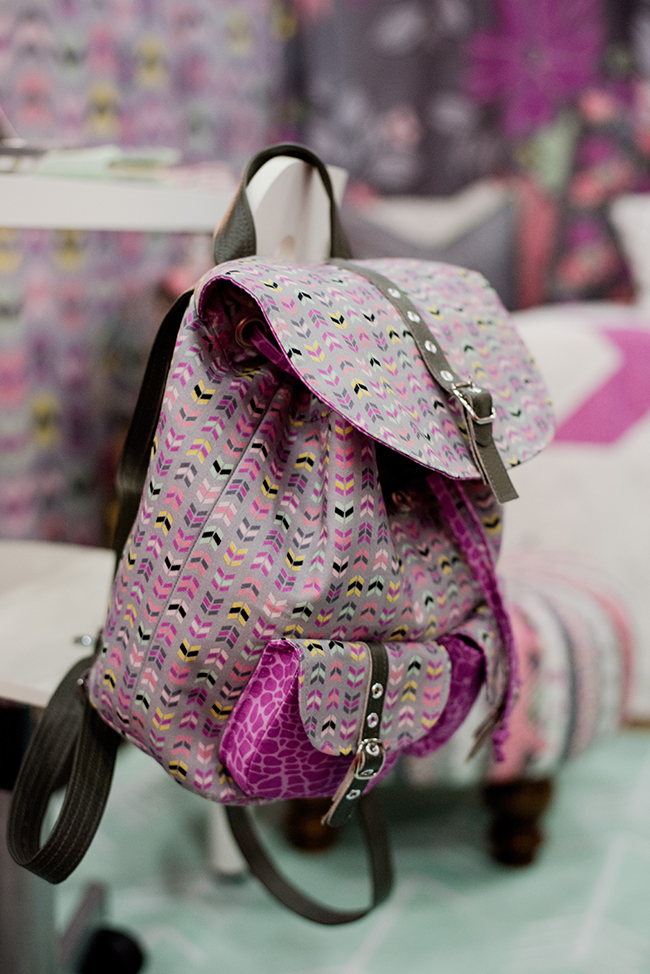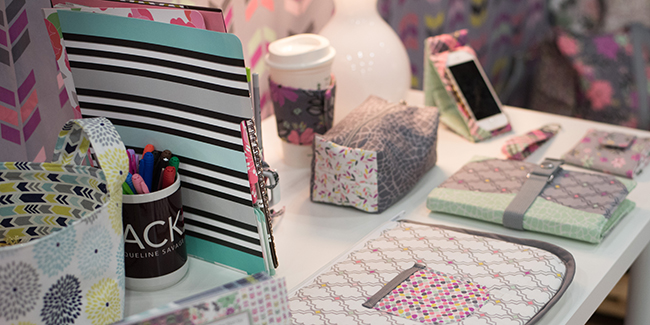 Even with college in mind, Jackie wanted the fabric to be "ageless," so she mixed gray (her favorite) with pops of color like mint, magenta and coral. But she spent hours sorting through Pantones, selecting those perfect hues. "They're not kidding when they say there are '50 shades of gray,'" she jokes.
After solidifying the perfect color palette, she moved on to the patterns, aiming for a balance of geometrics and florals that she thinks will appeal to everyone.
The biggest difference between designing office supplies and fabric was in these patterns. "I am a 'go big or go home' kind of girl," Jackie says, and she typically used patterns in a large scale for her school supplies. "In quilting fabric, though, I had to learn that fabric is oftentimes cut into tiny triangles… or blocks or fat quarters. Therefore, size does matter." She made sure each print would still be recognizable, no matter how quilters used it.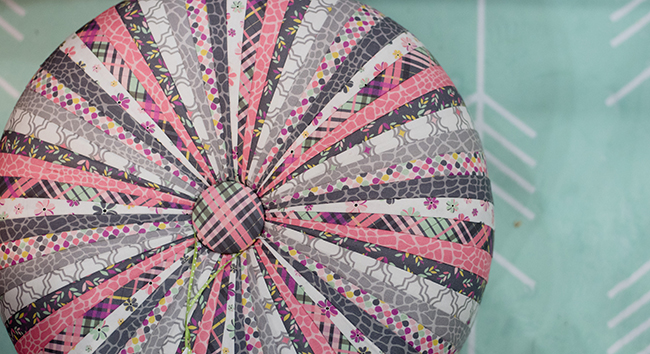 Already, Jackie has heard stories of people using her fabrics — and not just in dorm rooms. She's heard about makers using her collection for everything from baby crib sheets to bridesmaids gifts. "You know you've knocked it out of the park when you fabric can be used for babies and weddings," she says. And, of course, it clearly belongs in a college dorm room.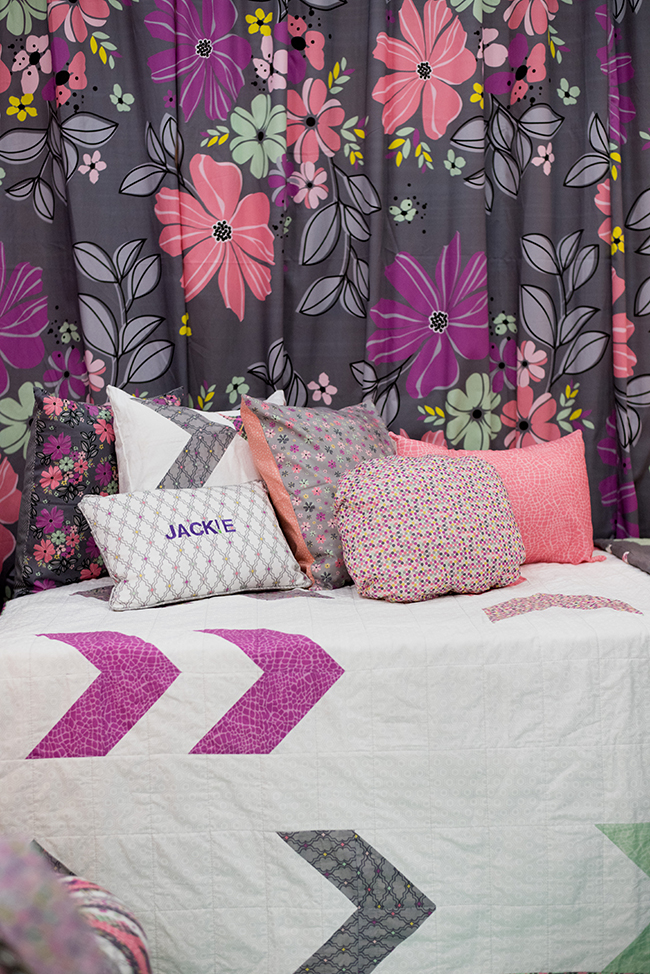 While Jackie's still proud of her school supply designs, she finds a bit more meaning in fabric, especially when it's used for big life events. When she heard about the baby crib sheets, she "literally got verklempt" thinking how closely people would use her fabrics.
It's very humbling if someone wants to use it on their bed or in their home," Jackie says. "Notebooks are disposable. Fabric is much more personal."
Want more Quilt Market fun?
Discover the best and brightest from Quilt Market 2016! We've rounded up some of our favorite finds and stories with inspiring designers all in one place.
Check it out »