The possibilities are really endless when it comes to crafting with paper. Whether you're using it for a unique greeting card, memorable scrapbook page or something completely different, there are a lot of approaches that create extraordinary paper designs. Some ways are abstract, others are sculptural and some are just plain fun.
Explore inspirational paper designs that will make you marvel. Then try these techniques in your next paper crafting project!
Sweet stories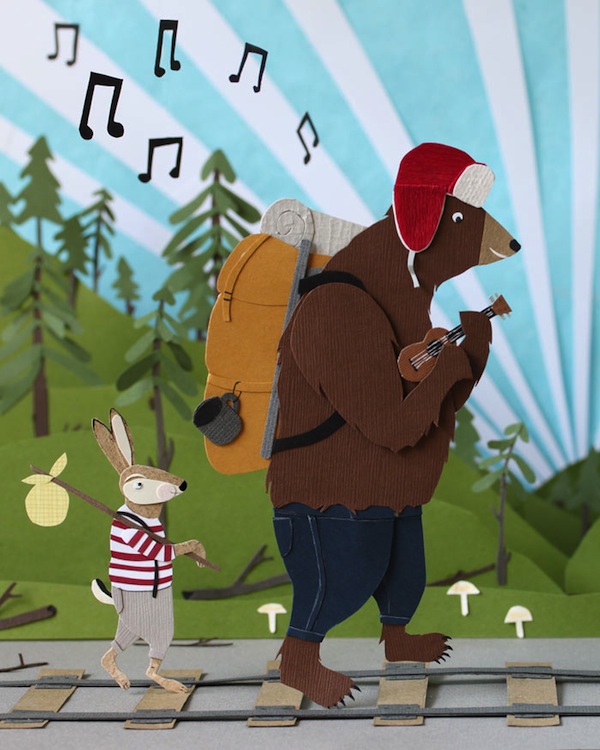 Image via Jayme McGowan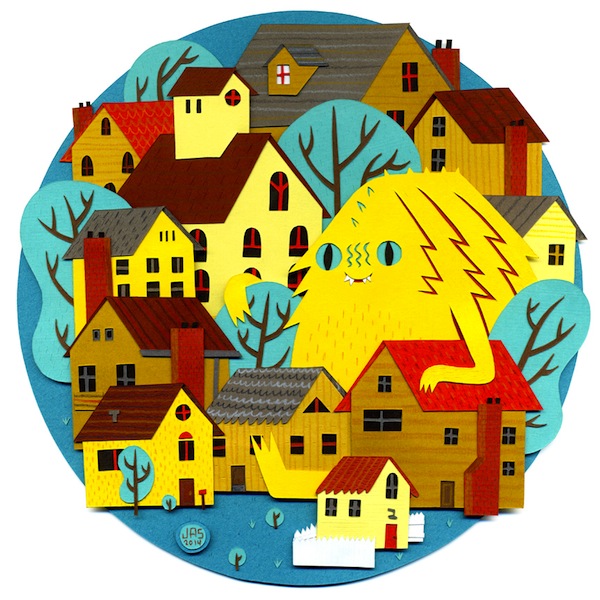 Image via Jared Andrew Schorr
I've always loved reading and find myself drawn to images that tell a good story. Using paper, illustrators Jayme McGowan and Jared Andrew Schorr create detailed works that tell fantastical stories, like a friendly monster who lives among houses or a traveling rabbit and bear that sing and play instruments. A few small elements are drawn onto paper (such as the detailing in the bear's pants), but the two let their paper do most of the talking.
McGowan creates visual depth by photographing her paper designs. By doing this, she's able to control the most important elements in the image. Notice how one of the music notes feels like it's floating away!
Fascinating sculptures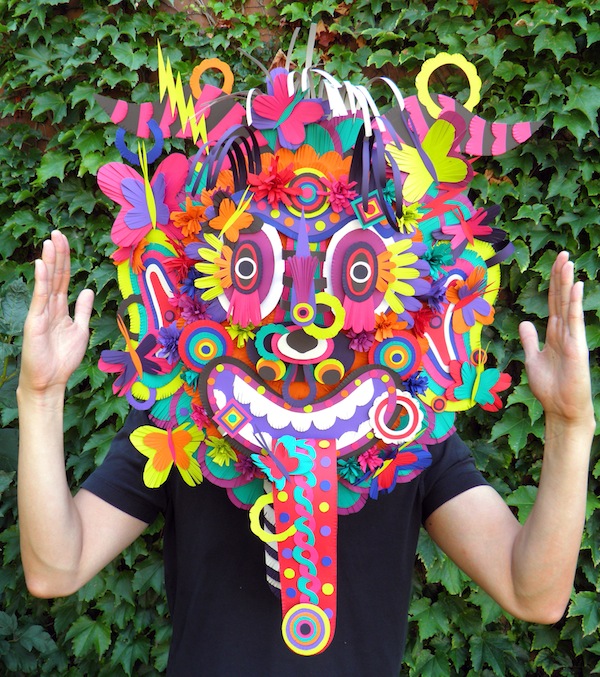 Photo via Michael Velliquette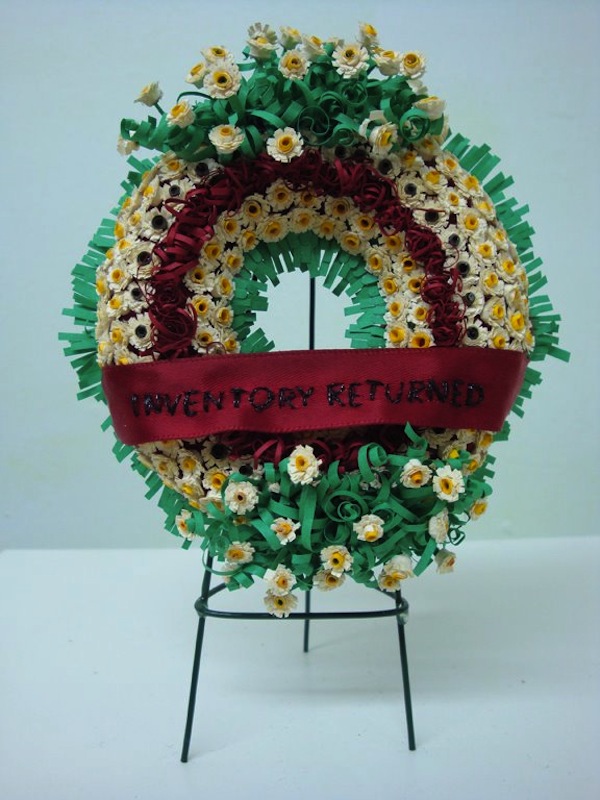 Photo via Gina Dawson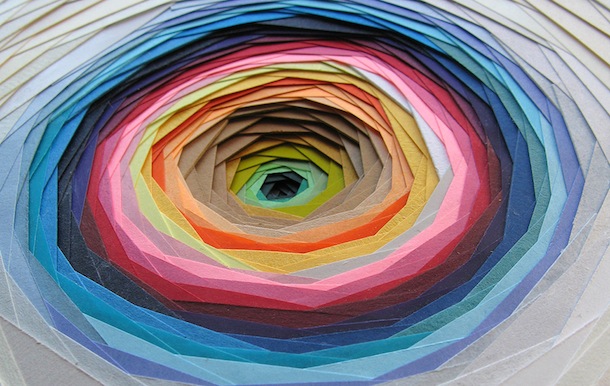 Image via Maud Vantours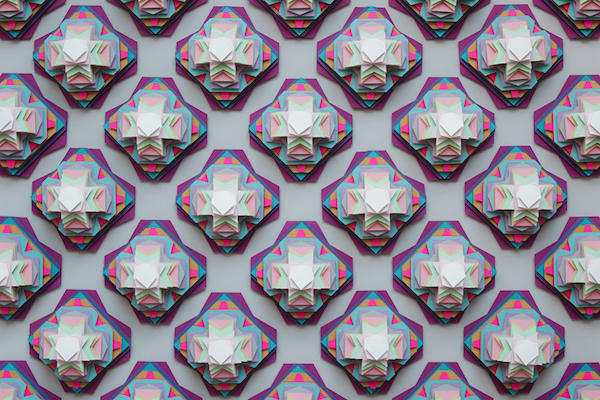 Image via Maud Vantours
By simply folding paper, you can create amazing objects that are delicate, lightweight sculptures. Michael Velliquette, Gina Dawson and Maud Vantours are artists who use principles of three-dimensional construction to produce works that we can wear, hold in the palm or of our hand or stare into.
Velliquette's masks are built using colorful papers that he cuts into shapes like flowers, stars, butterflies and triangles. They are assembled and enhanced with texture as he cuts tiny fringe into the sides.
Dawson learned the technique of paper quilling and used it to build tiny funeral wreaths. Standing less than a foot tall, they are robust in all of their details. Notice that she also cuts tiny fringe into her wreaths!
Intricate paper cutouts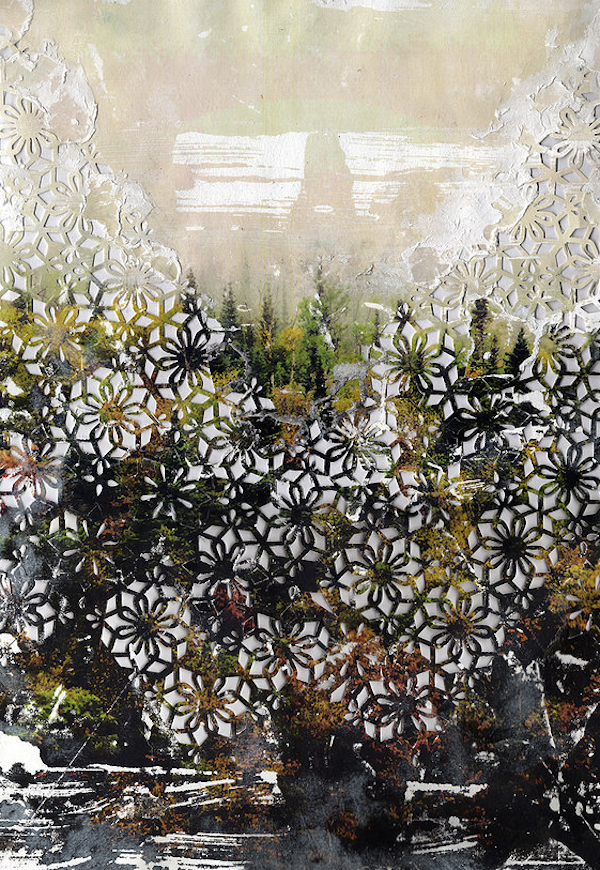 Image via Elise Wehle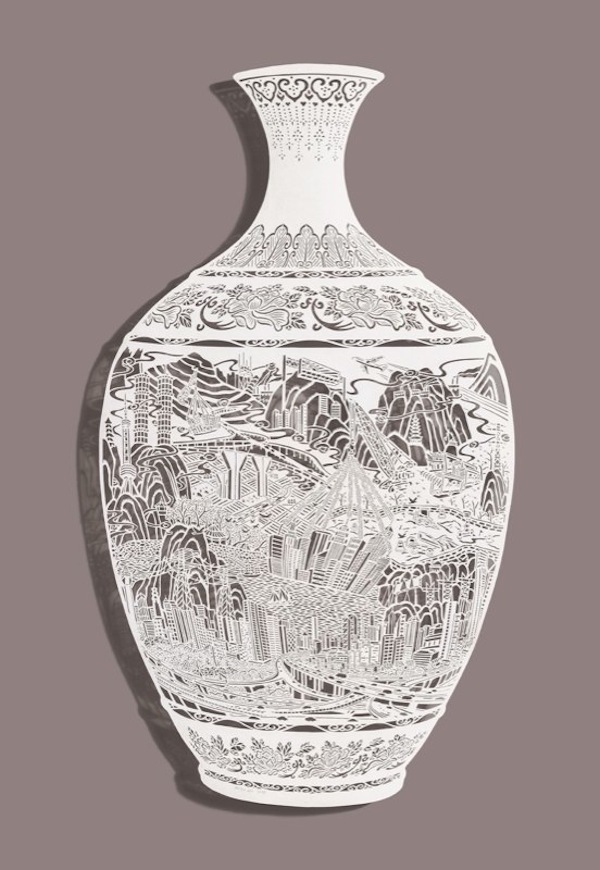 Image via Bovey Lee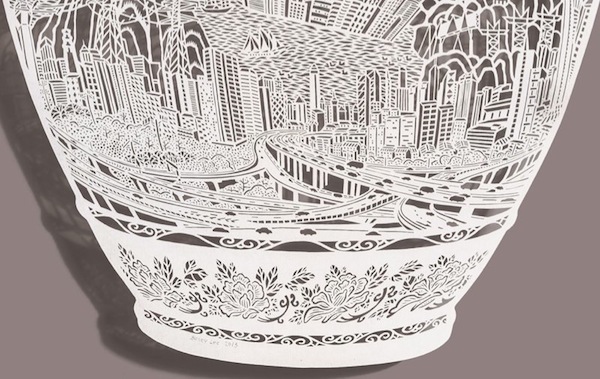 Image via Bovey Lee
If you're willing to put in the time with intricate paper cutouts, you're sure to come up with something beautiful. The tiny, detailed shapes cut with an Exacto® knife require patience and skill with the tool, but the delicate effect they achieve is mesmerizing. Elise Wehle and Bovey Lee both work with sheets of paper and extract rather than add.
Wehle uses photography and collage papers to cut from, arranging repeating patterns to look like it's lace.
Lee's work tells a story cut from a single piece of rice paper. The painstaking details range from barely-there cuts to flowing hills with blades of grass.
Subtle details with white paper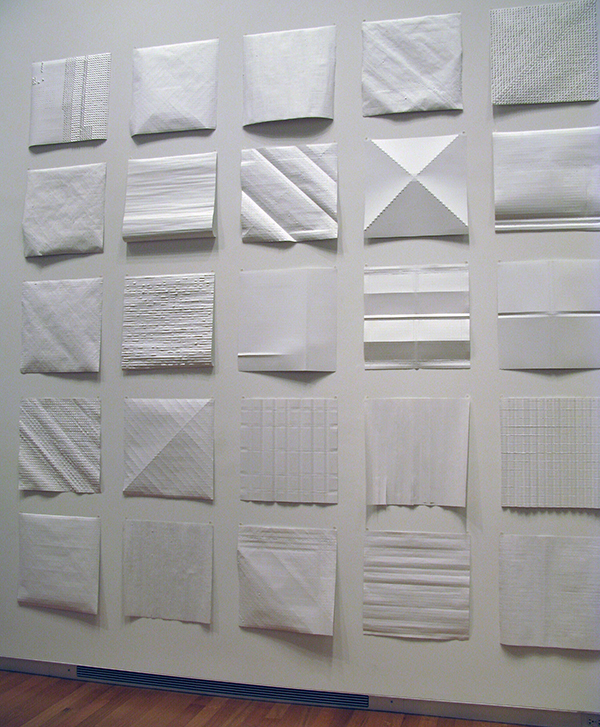 Renee Van der Stelt photo via Sara Barnes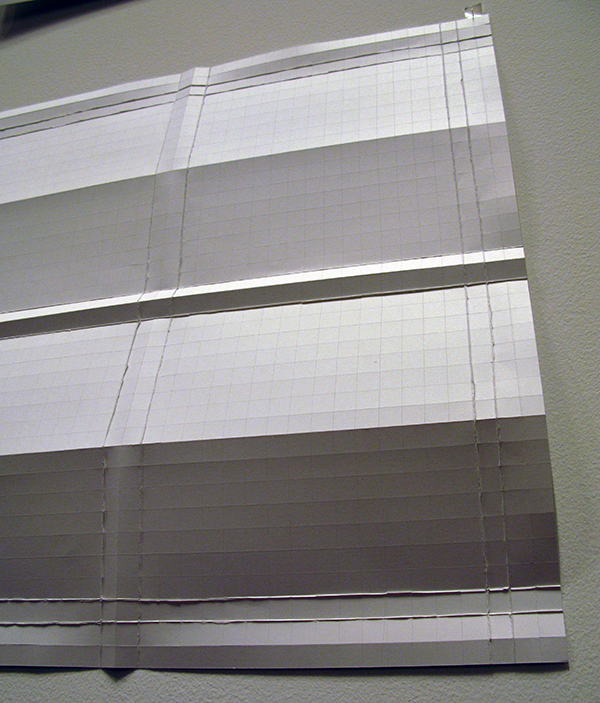 Renee Van der Stelt photo via Sara Barnes

Image via Maud Vantours
While many artists choose to use colors (because why not?), some take a more subtle approach with their work. They let the natural white of the paper interact with shadows and light to give it volume and presence. Renee Van der Stelt and Maud Vantours several types of techniques to give their paper designs personality.
Van der Stelt folds paper and bends it carefully by using an Exacto knife to score it. Doing this doesn't completely cut the paper, but gives it more flexibility when forming something to look three-dimensional.
Like in Vantours' other work, she layers paper. Starting with the outline and most general shape of a flower, her design grow increasingly detailed the further down. A quick glance will tell us they are flowers, but if you have the time you'll notice the finer points.
[box type="shadow"]
Now that you're inspired, learn to personalize gifts, events and home decor with trendy and impressive paper crafts techniques in the online Bluprint class Paper Arts with expert Alton DuLaney! Turn basic materials into works of art your friends and family will love, and make every occasion memorable.
[/box]
Which of these paper designs will you experiment with in your work?