If you have never tried an in the hoop embroidery (ITH) project, let this be the year! ITH designs are a unique way to create a product finished most entirely in the hoop. All you have to do is follow the instructions.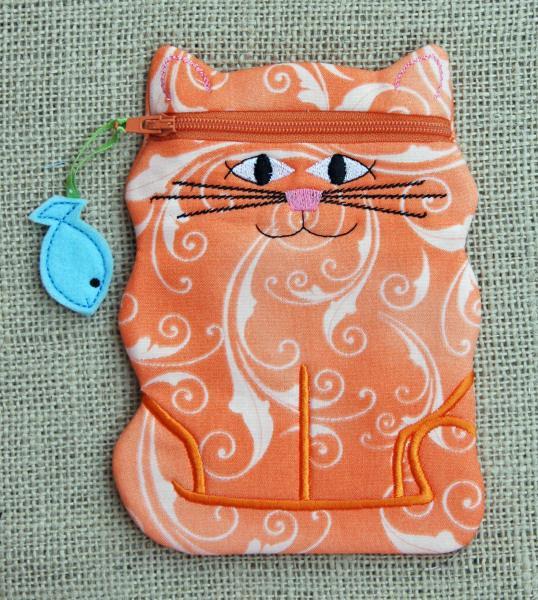 Photo via EmbGarden
At worst, a few hand stitches are necessary to finish a seam where the project is turned right-side out.
Get the In the Hoop Cat Zipper Case design here.
Here are 6 reasons you should try in-the-hoop embroidery projects:
Photos via Debbie Henry
1.  Placement stitches create a project road map
Much like appliqué, ITH embroidery designs are digitized with placement stitches. They tell you exactly where to place fabric, batting, zippers and straps.

2.  The easiest zipper you will EVER sew
Just the thought of having to add a zipper to a project can strike fear in even the most seasoned sewing and embroidery enthusiasts. ITH zippers are nearly effortless. Honest.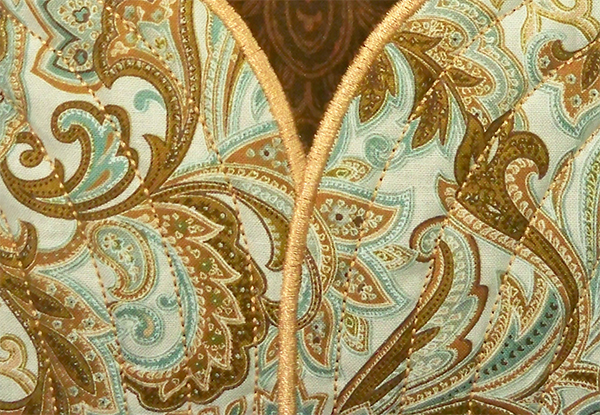 3.  Even the quilting is done for you
Lay down a layer of batting, cover it with fabric and watch beautiful beautiful quilting evolve right before your eyes. No pinning, puckers or lumps. Professional results guaranteed.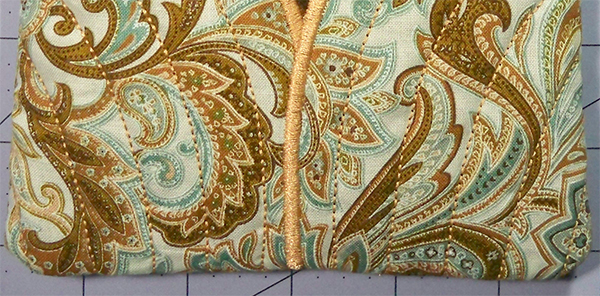 4.  Finished seams means no binding
While still hooped, seams are enclosed as part of the design sequence, making manually sewing seams or having to bind edges obsolete.
5.  Lining is added automatically
Perhaps second to sewing a zipper, attaching lining to a project and having it look nice is a major headache. With ITH designs, the lining is brilliantly incorporated into the project. Layers of outer fabrics, batting and lining fabrics are sequenced in just the right order so that, when you are done, you can turn it right-side out and everything is where it belongs.

6.  Embroidery accents complete the "WOW" factor
Machine embroidery provides just the right finish to ITH projects. Match thread colors to the fabrics, and you have a beautifully finished piece that will have family and friends asking, "You MADE that?"
Online Embroidery Class
Stitch and construct great gifts, entirely in the hoop!Enroll Now »