Improvisational quilting is a favorite technique used by many modern quilters — using simple shapes and a variety of techniques, quilters piece blocks using their own eclectic mixture of favorite fabrics. As each piece of fabric is added, quilters are able to make choices regarding fabric selection and placement.
While traditional quilting resource guides may not provide definitions for the modern art of improvisational quilting, this quilt technique is simple enough for even beginners to master. Having fun with improv quilting can help quilters learn the basics of quilt design and also learn to effectively use color, print and pattern in their own unique quilt creations.  Most improvisational quilt techniques begin with buckets of scraps — sometimes coordinated  in set color schemes and sometimes randomly compiled.
Beginning with the first steps of sewing two pieces of fabric together, the improvisational quilter makes creative decisions throughout every step of the process. Improvisational quilts can have straight lines or "wonky" ones. Curved piecing techniques may also be used in improvisational quilts. While simple string quilts are one example of an improvisational quilt block, there are many different choices for this type of quilt design.
From patterns to classes, here are 4 ways to try your hand at creating improvisational quilt designs!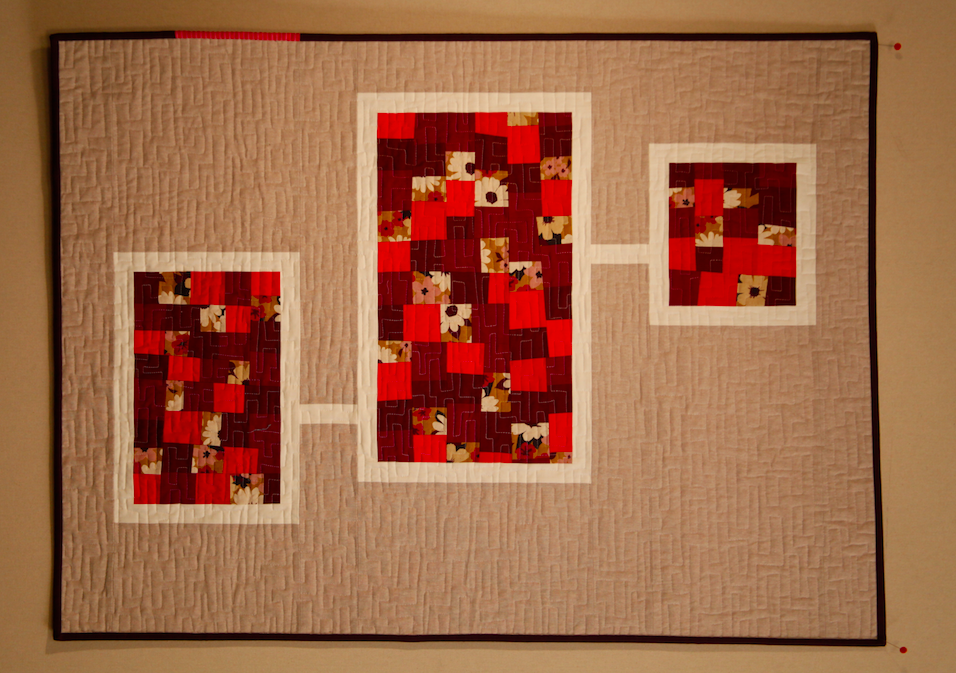 1. Try a class!
Modern quilter and Bluprint instructor Elizabeth Hartman offers her knowledge on this fun modern quilting technique in her Bluprint class Inspired Modern Quilts: 7 Small Projects With Big Style. In this class you will be able to create seven quilts using modern techniques including improv quilting. Elizabeth, a board member of The Modern Quilt Guild, will walk you through her design process while teaching you her favorite methods and techniques for fabric selection and planning modern quilt compositions. By following along with her class, today's quilter will have the necessary knowledge and tools to start making modern quilt creations.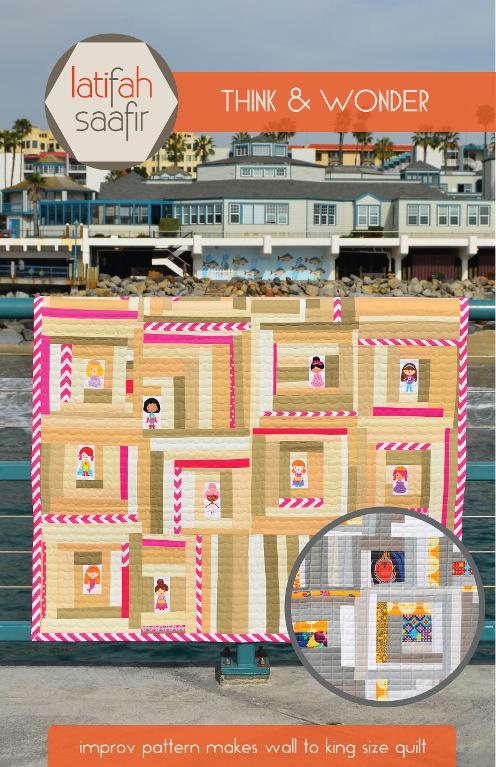 Think & Wonder Improv pattern by Bluprint member Latifah Saafir
2. Combine novelty fabrics with a great pattern.
Another respected member of the modern quilt movement, Latifah Saafir, presents her thoughts on improv quilting for today's novice quilter. So, if you can sew a straight line, you are ready to learn the basics of improvisational quilting with this beginner-friendly pattern.  The Think & Wonder pattern has size options from wall hanging to a king-sized bedspread. The pattern instructions will help guide you through the process of this modern method of quilting.  Perfect for highlighting novelty prints or your favorite fabrics, this improvisational quilt pattern will help you get those favorite fabrics into a quilt you love!
Get the Think & Wonder Improv quilt pattern here.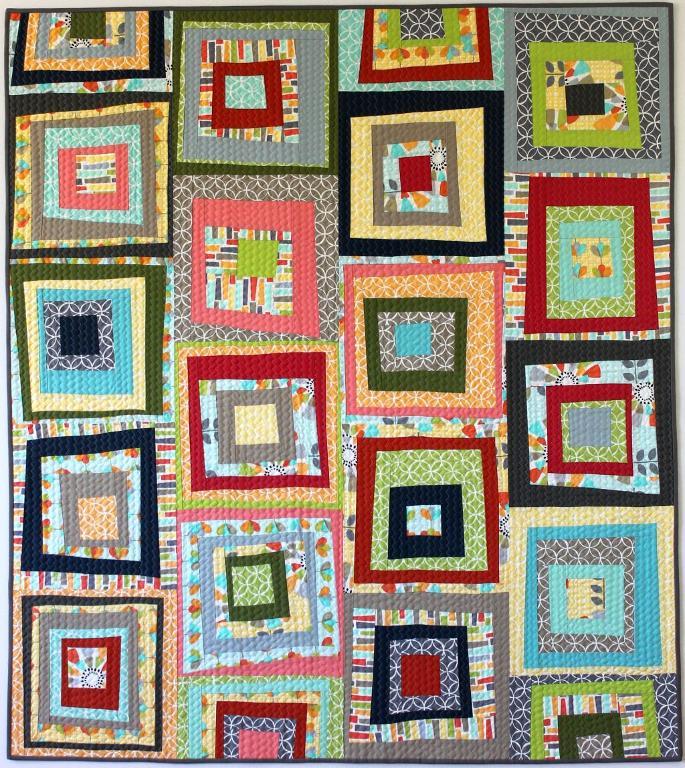 Modern Logs quilt pattern by Bluprint member Christa Quilts
3. Make a modern twist on a traditional design.
Believe it or not, the classic log cabin design is a favorite block used by modern quilters. Use today's improvisational quilting techniques to transform a traditional log cabins into a modern wonder with these one-of-a-kind improv log cabin quilt blocks. The Modern Logs quilt featured above finishes at 48″ x 54″ but can easily be made larger. This pattern also includes general tips on basting and binding along with a machine quilting diagram, which will aid the beginner quilter in finishing the quilt.
Get the Christa Quilts Modern Logs pattern here.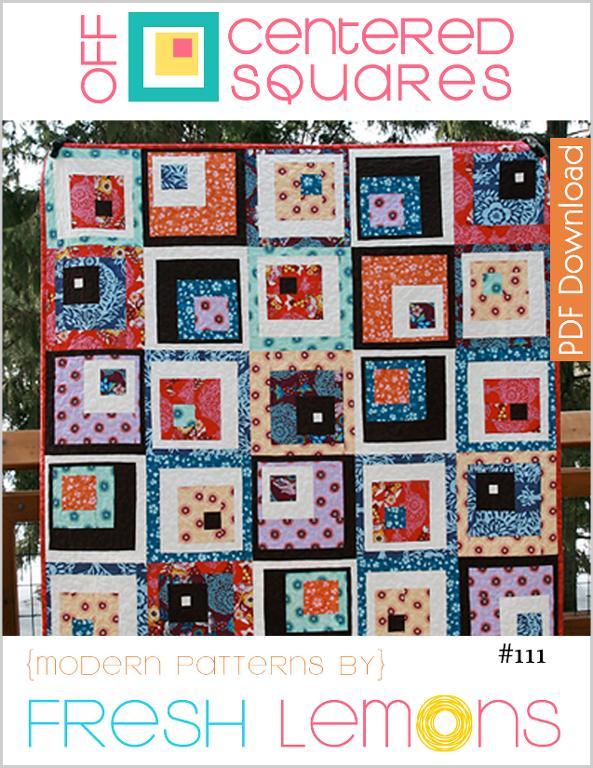 Off-Centered Squares quilt by Bluprint member Fresh Lemons
4. It's hip to be square!
Try going a little off-center for a fun improv technique. Put your crazy square skills and improvisational quilt knowledge to the test wit this Off-Centered Squares quilt. This beginner-level quilt pattern makes a fun square-in-square design with the smaller center square being placed just a touch off-kilter. The pattern gives directions  for a 60″ x 72″ quilt.
Get the Off-Centered Squares Quilt pattern here.
With so many different design options available, why not try improv quilting and piece a modern improvisational quilt project today?!
What's your favorite improv quilt technique?