For the flower-obsessed, like myself, getting a flower garden planted is always top priority in the spring. Whether you have room for just a few containers on a balcony or a meadow of wildflowers, don't hesitate to embrace all things floral in your garden this year. There's nothing like having fragrant bouquets by your bedside all summer or adding a few nasturtiums to your salads. Plus, they're just pretty to look at.
Here are 5 ideas for flower gardens that go beyond the traditional perennial border and bring fragrance, color, and flavor to your life!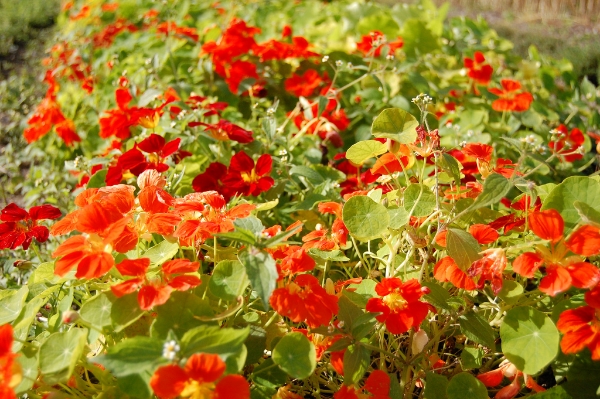 1. Edible flower garden
Incorporating flowers into your summertime meals is festive and fun! Add a patch of edible flowers by the kitchen door, near herbs and veggies. Plant a variety that will keep you supplied throughout the season.
For spring consider pansies for salads, violets for desserts and jams, and primroses for sugaring.
In the summertime, nasturtium's peppery flavor adds color to salads or little tea sandwiches, calendula is another favorite for savory foods.
Cornflowers are always a sweet addition to decorate cakes and desserts.
Another favorite dessert flower is the rose. Use petals to make jam or decorate desserts.
Remember always use organic seeds and plants if you are growing flowers for the kitchen and refrain from using any sprays or pesticides on them.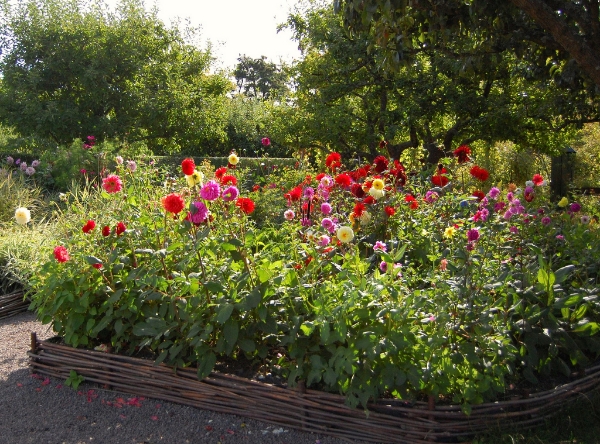 2. Cutting garden
Who doesn't love bringing in bunches of flowers all summer long? Consider creating a garden just for cut flowers. I like to keep it simple, planting in rows or raised beds with twig edging. Sarah Raven is the ultimate source for cutting gardens! Check out her site to get inspired.
Some of my favorite flowers to plant for bouquets include:
sweet peas
dahlias
cosmos
lady's mantle
cornflower
California poppy
Iceland poppy
calendula
old-fashioned roses
coreopsis.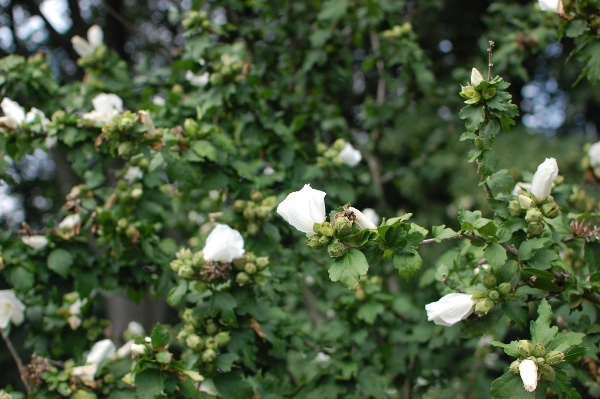 3. Moonlight gardens
Plant a flower garden with nighttime wanderings in mind. White flowers glow in the moonlight and are incredibly romantic for backyard dinners and parties.
A few plant ideas for your moonlight garden:
white mallow
Casablanca lilies
white violets
sweet woodruff
"Fair Bianca" rose
snowball viburnum
Annabel hydrangeas
Japanese anemone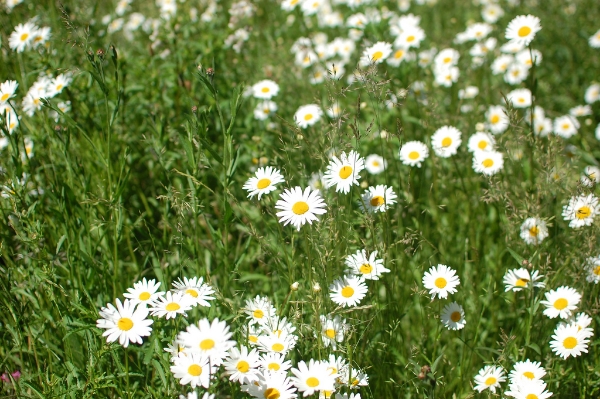 4. Wildflower gardens
Toss some wildflower seeds in a section all their own to create a low-maintenance flower patch. Go with a monotype garden for big impact! A field of wild daisies, a field of poppies, or a field of cornflowers can be beautiful with minimal care needed!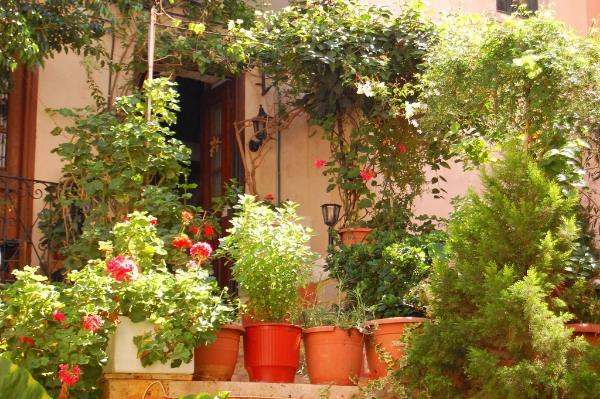 5. Balcony flower garden
If space is limited, consider adding color to your balcony with a flower garden. You can't go wrong with geraniums, which love full sun, but will grow beautiful and leafy with shade. Sweet peas do well in containers and can offer a lovely vining effect. Jasmine, gardenia, zinnias, and nasturtiums all do well in small spaces and offer big impact. If you want to add some green in with all the floral, consider a pot of mint. It makes a great filler for summer bouquets, too!
How do you plant your flowers? What flower varieties will you be planting this spring?