Watercolor sticks may visually resemble oil or chalk pastels, but that's where the similarity ends. They're actually a very cool watercolor painting medium that can achieve countless effects in your work. We've tested out these tools and rounded up our favorite techniques. Give them a try to expand your painting repertoire and get the most use out of your watercolor sticks.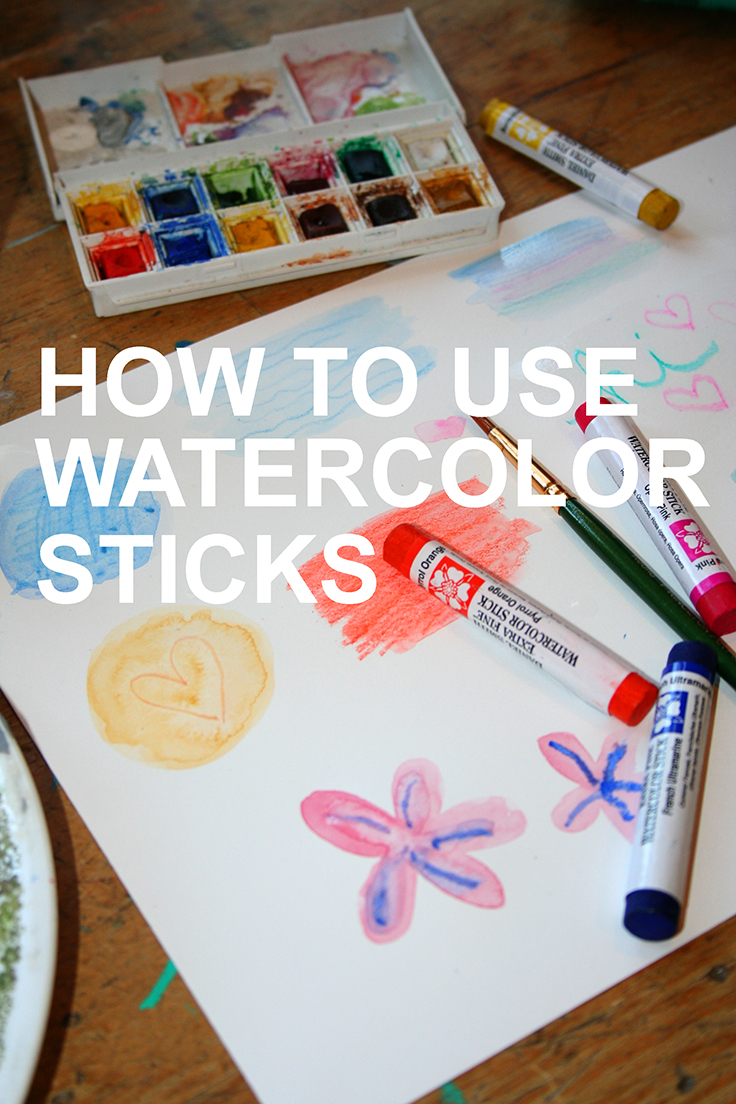 Photos and art via CakeSpy
Watercolor sticks are made from pure, water-soluble pigments, so they have incredible vibrancy. They can be applied to wet or dry paper and manipulated to create all sorts of amazing effects in your watercolor work. Once you've used watercolor sticks, you won't know how you've lived without them. They impart wonderful texture and color, and add a new dimension to regular watercolors.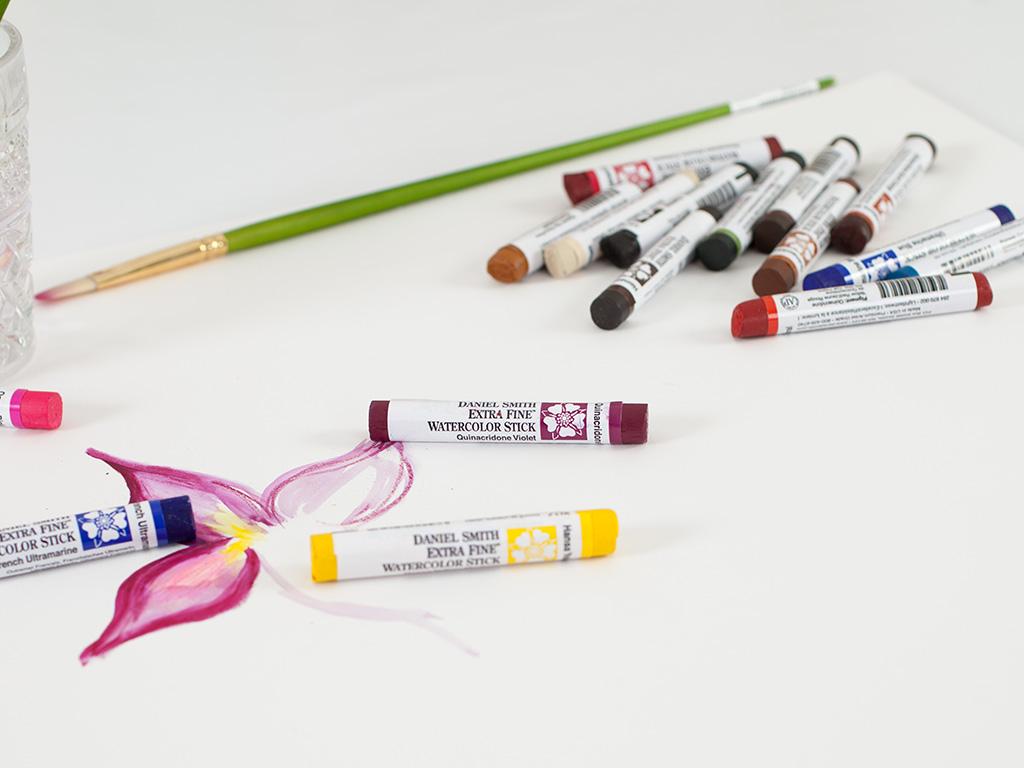 How to use watercolor sticks in your art 
There are two key ways to use watercolor sticks: on a dry surface or a wet surface. Here are some of the creative ways you can use them.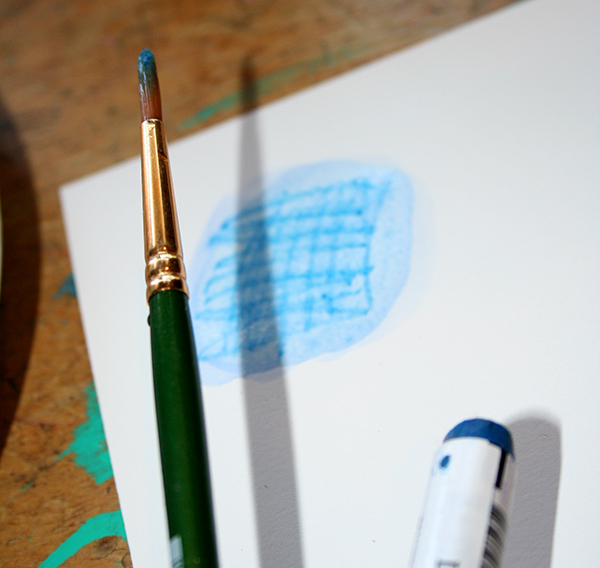 Watercolor washes
Watercolor sticks can be incorporated into watercolor washes with awesome results.
Applied on a wet surface, you can add texture or add shots of color to a wash. You can add a simple line and let it bleed into the wash, or paint over it to incorporate the watercolor stick marking even more. You can also create hatching or crosshatching with your watercolor stick, then go over it with water to make a uniquely textured wash.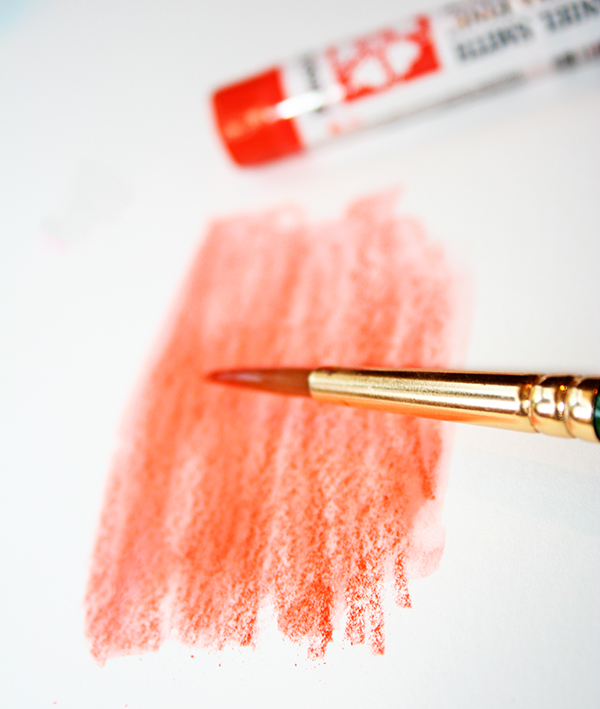 Applied on a dry surface, you can gently scribble along a similar direction with your watercolor sticks. Then, wet your brush and follow the grain of the watercolor stick to paint a wash that has a touch of texture. It comes out looking like a mix between colored pencil and watercolor.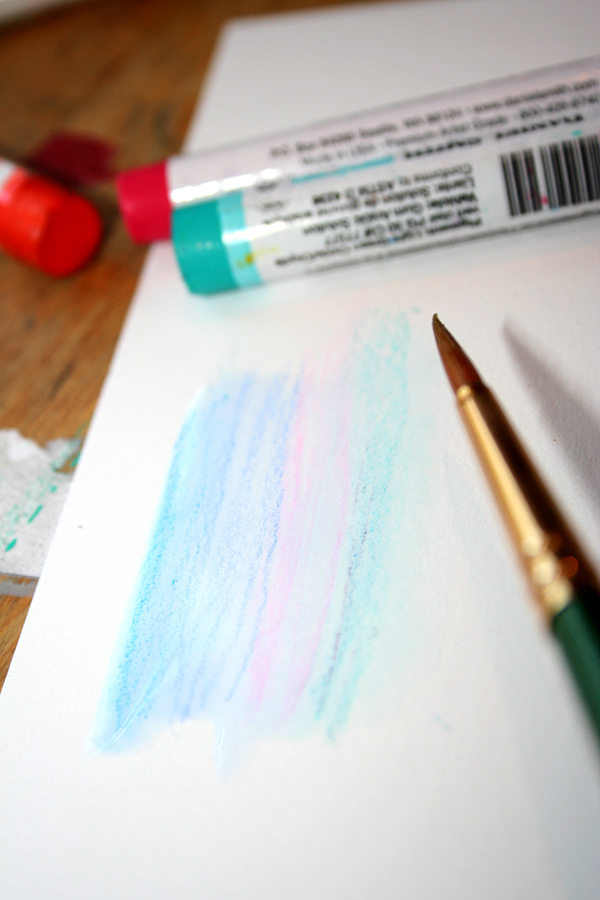 You can also use the dry method to create a gradient.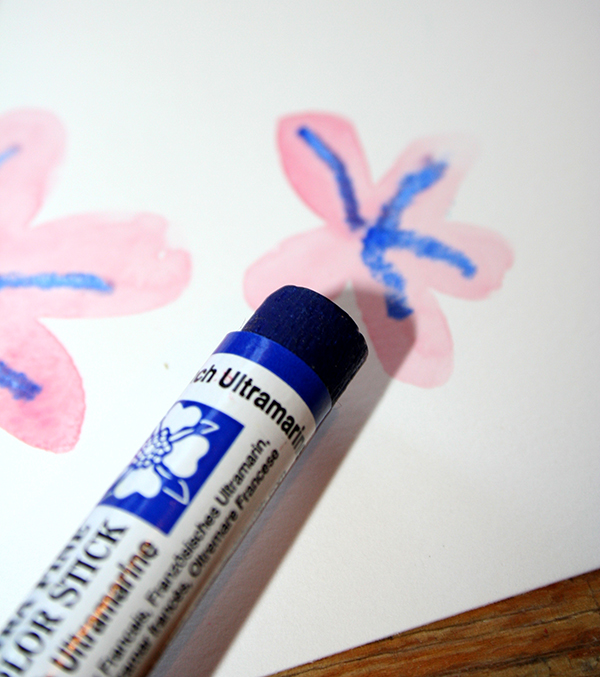 Spots of contrasting color
Apply a shock of contrasting color by using watercolor sticks over an area already painted in watercolor. For instance, the inside of a pink flower petal has a serious pop when you add a line of cobalt blue using a watercolor stick and then blend the colors with water.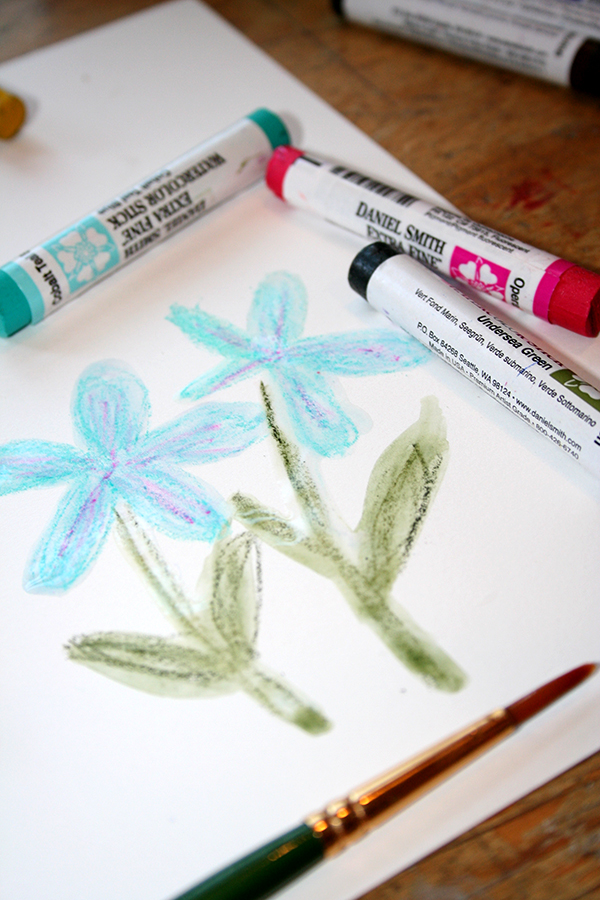 Sketch, then blend
You can even use watercolor sticks to create full drawings, the way you would with colored pencil or crayon, and then apply wet paint. You can use very wet paint for a more washy look, or just a little bit for a more gently blended look.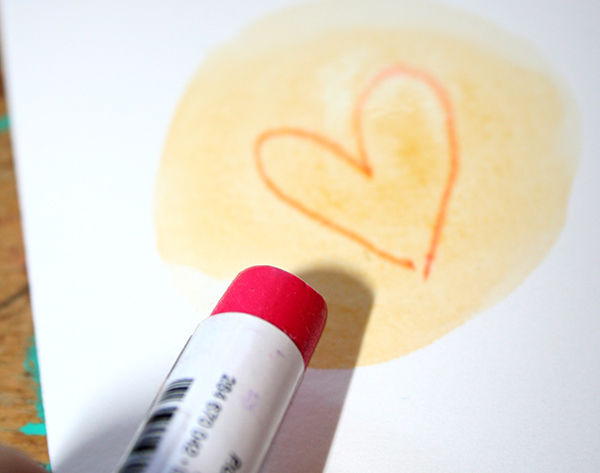 Use the sticks like crayons
If you wet your paper surface either with a gentle watercolor wash or with just water, the watercolor sticks will glide when you use them to draw, as if they were particularly exquisite crayons. You can manipulate this so that they bleed a little for effect, or just enjoy the vibrant, luminous effect.
Use instead of watercolor cakes
If you find yourself in need of a small amount of a color, you don't need to run to the store for a new tube or cake of color — you can use your watercolor sticks! Simply dab a wet brush on the edge of the stick and  paint as usual. This is a great solution if you've run out of a color during a painting, or if you just need a small amount of a color for a given area. 
Check out the entire spectrum of watercolor sticks in the Craftsy supply store!