If you are already friends with your walking foot, you know how useful it can be for tasks like straight-line quilting or adding a binding. But in case you have had any issues or questions about how to use a walking foot, we've gathered up some helpful tips!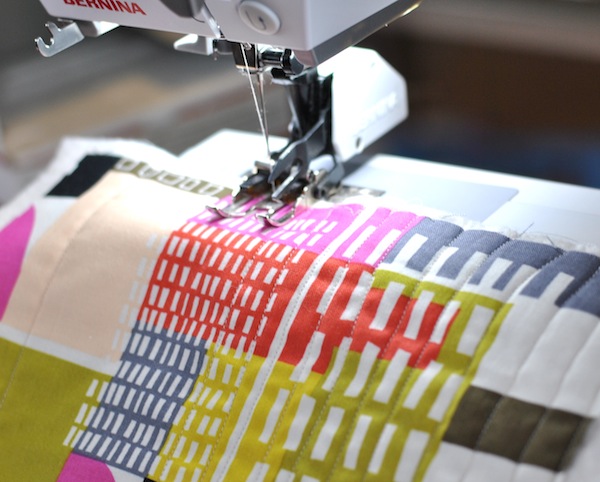 Photo via Lindsay Sews
What is a walking foot?
A walking foot, also called a quilting foot, is a sewing machine accessory with built-in feed dogs to guide two or more layers of fabric evenly through your machine. It feeds the backing, batting, and quilt top through the machine evenly, and can be used to quilt gentle curves or to machine quilt in the ditch. A walking foot also works well for:
Straight-line quilting
Adding a quilt binding
Quilting with minky or other slick or knit fabrics
Sewing plaids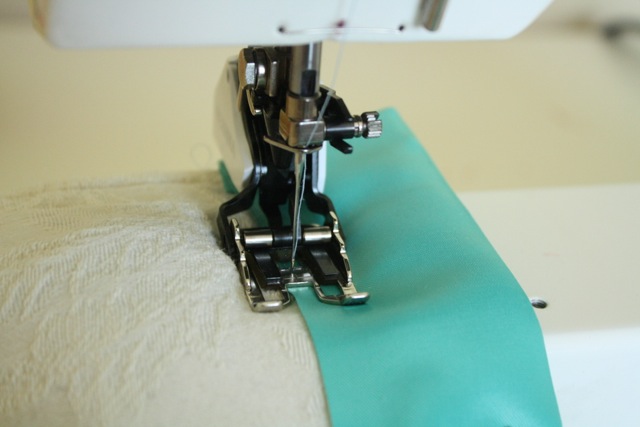 Photo via Gretchen Hirsch
What should I look for when purchasing a walking foot?
It's most important to buy a walking foot that is compatible with your sewing machine, so make sure you know the make and model when you are shopping. If you cannot get the correct foot from your manufacturer, a generic model may be available. You'll want to know if your machine is a high-shank or low-shank machine, so check the manual. Some walking feet also come with a channel guide attachment, which fits on the side and helps quilters with parallel lines. Finally, look for an open-toe walking foot if you do a lot of stitch-in-the-ditch, because this will help you see exactly where the needle hits the fabric.
Quilting foot with a channel guide. Photo via Sew Well Maide
Does a walking foot ever wear out or break?
Because a walking foot is a mechanical foot, yes, it can wear out or even break with use. Whether you sew with a plastic or metal walking foot, the bottom part of the foot may break off. A part of the plastic may become chipped, or the foot itself can break if you make the mistake of trying to sew in reverse.
If you notice a crack in the plastic housing that surrounds the walking foot, you may be able to replace just the plastic case. A quilter at Pattern Review details how she saved money by contacting her dealer for a replacement part. Members of The Quilting Board recommend buying directly from your sewing machine dealer and not a generic version. Generic walking feet can sometimes be cheaply made and they tend to break more often than feet from a reputable source, like your sewing machine manufacturer.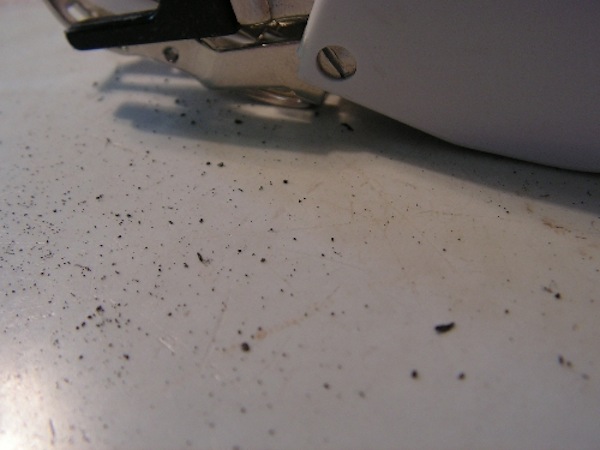 Photo via Lilypad Quilting
Does a walking foot require any maintenance to keep it working properly?
Just as a sewing machine should be cleaned, a walking foot can be cleaned to keep it free of fabric dust and other remnants. Lilypad Quilting readers offer some tips on how to clean a walking foot with a vacuum and cotton swab. If you have persistent problems with your walking foot or your sewing machine, it may be time to take it into your local sewing machine dealer or repair shop to be cleaned and serviced.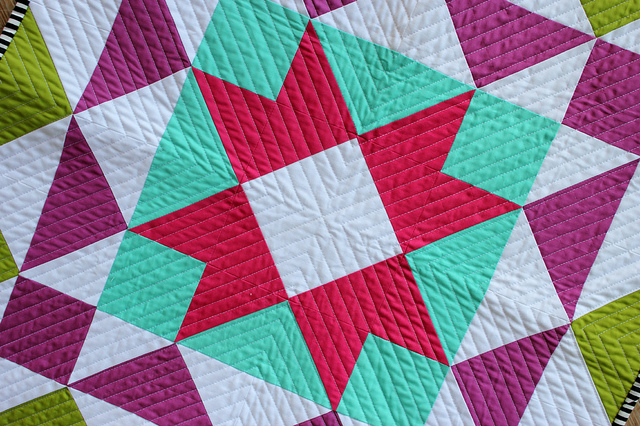 Photo via Canoe Ridge Creations
Do you have any tips for straight-line quilting with a walking foot?
Megan Bohr shares her favorite tips for straight-line quilting on a home machine. She likes to start with a spray-basted quilt and a new needle. She also recommends keeping a slow, steady pace and marking your quilt lines until you get comfortable with the technique.