When you first learn to crochet, you'll probably learn to start with a basic chain that allows you to crochet in rows. But that's not the only way to start a crochet project, and in some cases it's not even the best way.
Read on to learn all the ways you can start a crochet project — and how to decide when to use each option.
How to start a crochet project in rows
There are two main options for starting a crochet project in rows:
1. Basic starting chain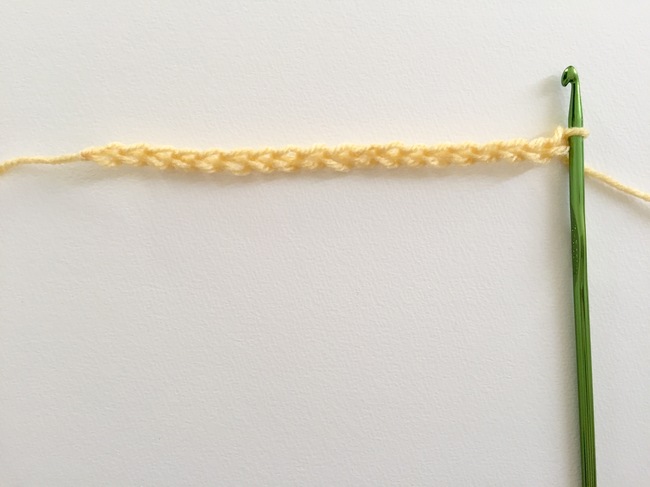 This is the method that nearly everyone learns when they first learn how to crochet. You create a chain and then work your first row of the project into the stitches of that chain.
There's absolutely nothing wrong with this method and many people use it for everything. It's the simplest option for starting a crochet project worked in rows.
If you're new to crocheting, you can learn how to make a basic chain in "The Beginner's Guide to Crochet", a free downloadable guide that teaches you all of the crochet basics.
2. Chainless foundation crochet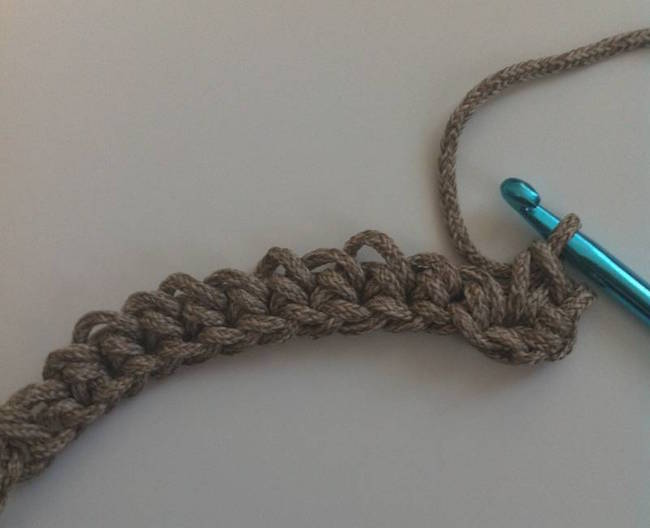 Many people prefer the alternative of a chainless foundation. In this technique, you create the first row of stitches at the same time that you create the chain. Chainless foundation stitches can be worked in all of the different basic crochet stitches.
The major benefit is that sometimes it can be difficult working into a very long starting chain; chainless foundation eliminates that problem. Another benefit is that the starting chain has a different tension than the rest of the chains in a project; with chainless foundation, you get the same tension throughout, which is ideal for projects like clothing where fit is very important.
Our article "How to Crochet Foundational Single Crochet" is a good starting point to begin learning this method. Take it further with our class Mastering Foundation Crochet Stitches by Marty Miller.
How to start a crochet project in the round
There are three main options for starting a crochet project in the round. Learn all of these from the free downloadable guide "Around We Go: Tips and Tutorials for Crocheting in the Round."
1. Create a ring using a chain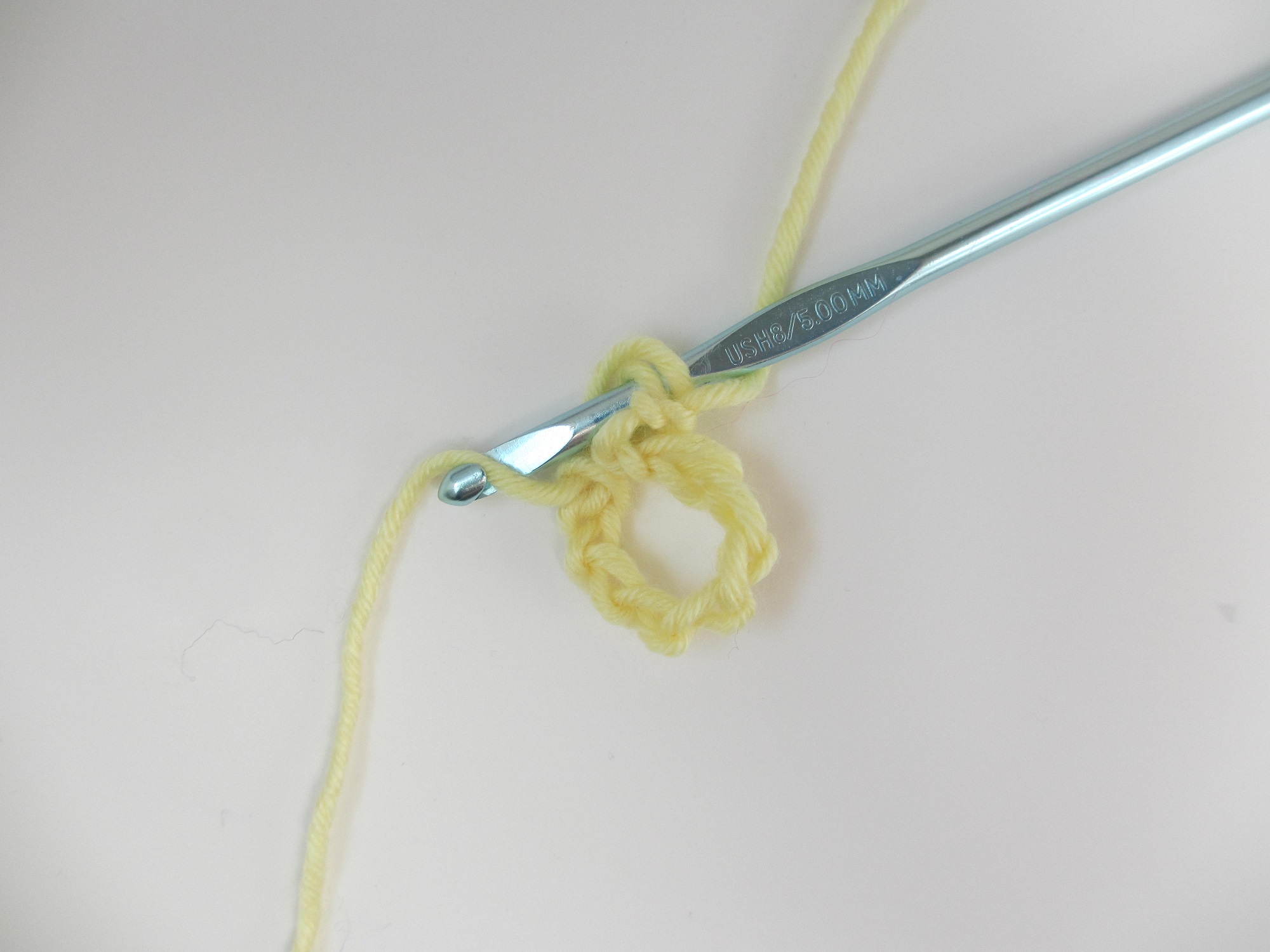 This method is almost the same as the basic starting chain used when crocheting in rows. You crochet a very short starting chain (usually about 4-6 chains long). Then you slip stitch into the first chain to create a small ring. Your first round will be worked into the center of that ring.
2. Crochet into the first stitch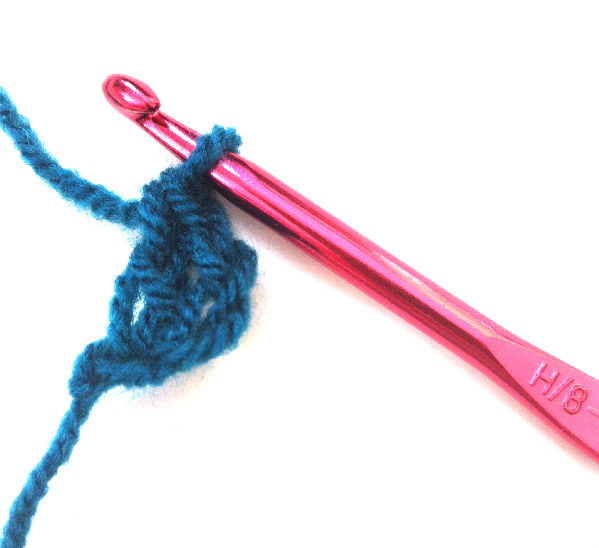 Instead of working a slip stitch to create a ring, you can begin your first round right away by working into the first stitch of a short starting chain. This is often done for the basic crochet granny square.
For example, you might chain 3, which counts as your first double crochet stitch (this would vary for different sizes stitches). Then, you crochet additional stitches into the first chain. Finally, you slip stitch into the top of your first stitch to close the round.
3. Magic ring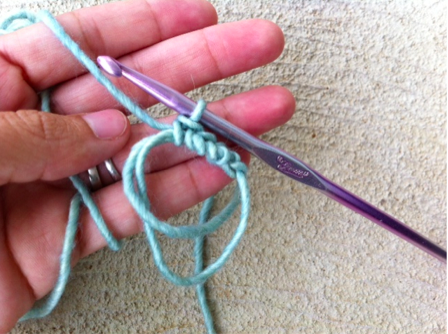 Many crocheters prefer the "magic ring" or "magic circle" for starting crochet projects in the round. In this technique, you create a circle that you can adjust after the first round so the circle itself completely closes.
The other two methods sometimes leave a small hole at the center of your project; the magic ring method is ideal for closing that hole, such as when crocheting hats. Our article "Demystifying the Magic Ring" by Andrea Sanchez shows you exactly how to work this technique.
Crochet techniques requiring different starting methods
The methods shown above are the most common; however, some crochet techniques require a unique starting method.
1. Amigurumi

Amigurumi projects are worked in the round using single crochet stitches. Sometimes the pattern calls for you to begin using one of the "crochet in the round" methods already covered. However, many other patterns ask you to begin by crocheting a continuous spiral. Learn how from Hack #5 in "6 Hacks to Crochet a Circle That Actually Lies Flat."
2. Solomon's Knot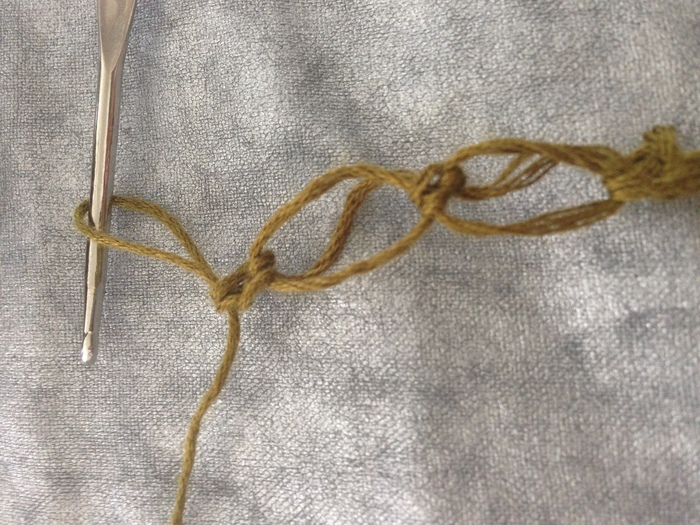 Solomon's Knot, also known as Lover's Knot, is a unique openwork technique in crochet. It begins a little bit like the option to "crochet into the first stitch" when working in the round, in that you begin with "ch 2, sc in first st." At that point, you draw up a loop and build your first "row" by working vertically, as opposed to in the round or horizontally.
3. Tunisian crochet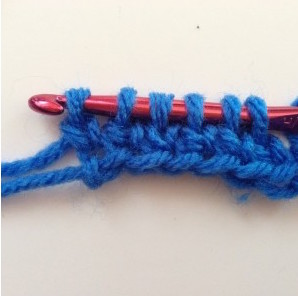 Tunisian crochet kind of begins like other crochet projects, but not exactly. When working in rows, you create a basic starting chain similar to working regular crochet in rows. However, when you work your first row, you'll be holding your loops on the hook, which is significantly different from the first row in regular crochet.
This is also true when working Tunisian crochet in the round. Our article on how to do entrelac crochet, a type of Tunisian crochet, showcases this technique.