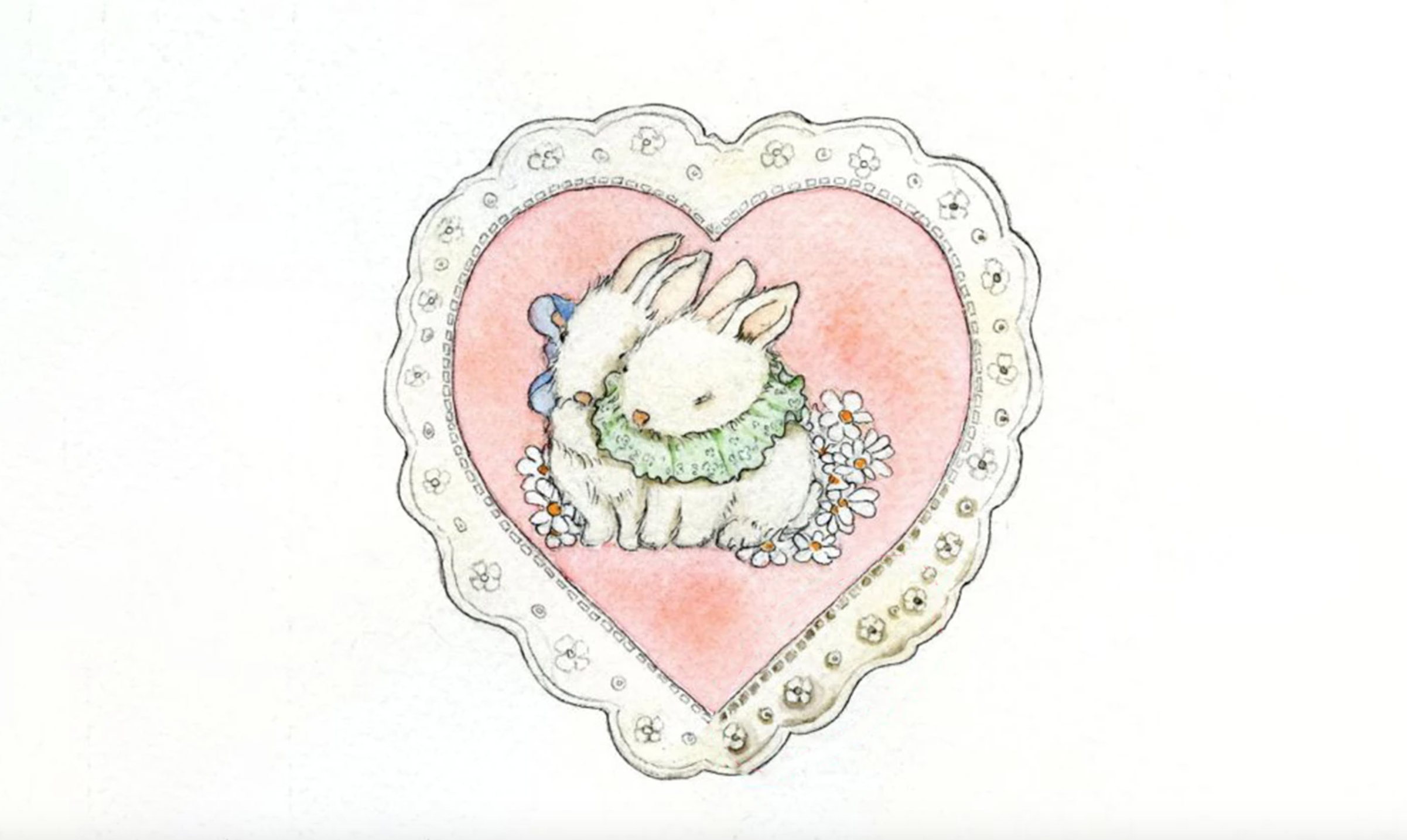 Forget store-bought cards: opt for one that's hand-painted instead! This lacy heart is perfect for that someone special on your Valentine's Day list.
Lace-Edged Watercolor Heart
Level: Easy
What You Need
Pencil
Heart-shaped object (like a cookie cutter)
Blank card
Cadmium yellow watercolor paint
Sepia watercolor paint
Paint brush
Instructions
1. Draw a Heart
Draw a heart in the center of your card. You can trace a heart-shaped object, like a cookie cutter, to make it completely symmetrical. But if you don't have anything to trace, fold a piece of paper in half and draw a half-heart on one side of the fold. Hold the paper up to a sunny window and trace the half onto the other side of the fold to make both sides identical.
Pro Tip: When drawing, use very light pressure so the pencil marks don't show through in your painting.
2. Add a Lace Border
Draw a lace border around your heart. It's helpful to have a piece of lace or a reference photo close by so you can draw accurately.
Pro Tip: The fine details of the lace should be done with a very sharp F pencil that's hard enough for sharp details but soft enough to erase if needed.
3. Add Details (Optional)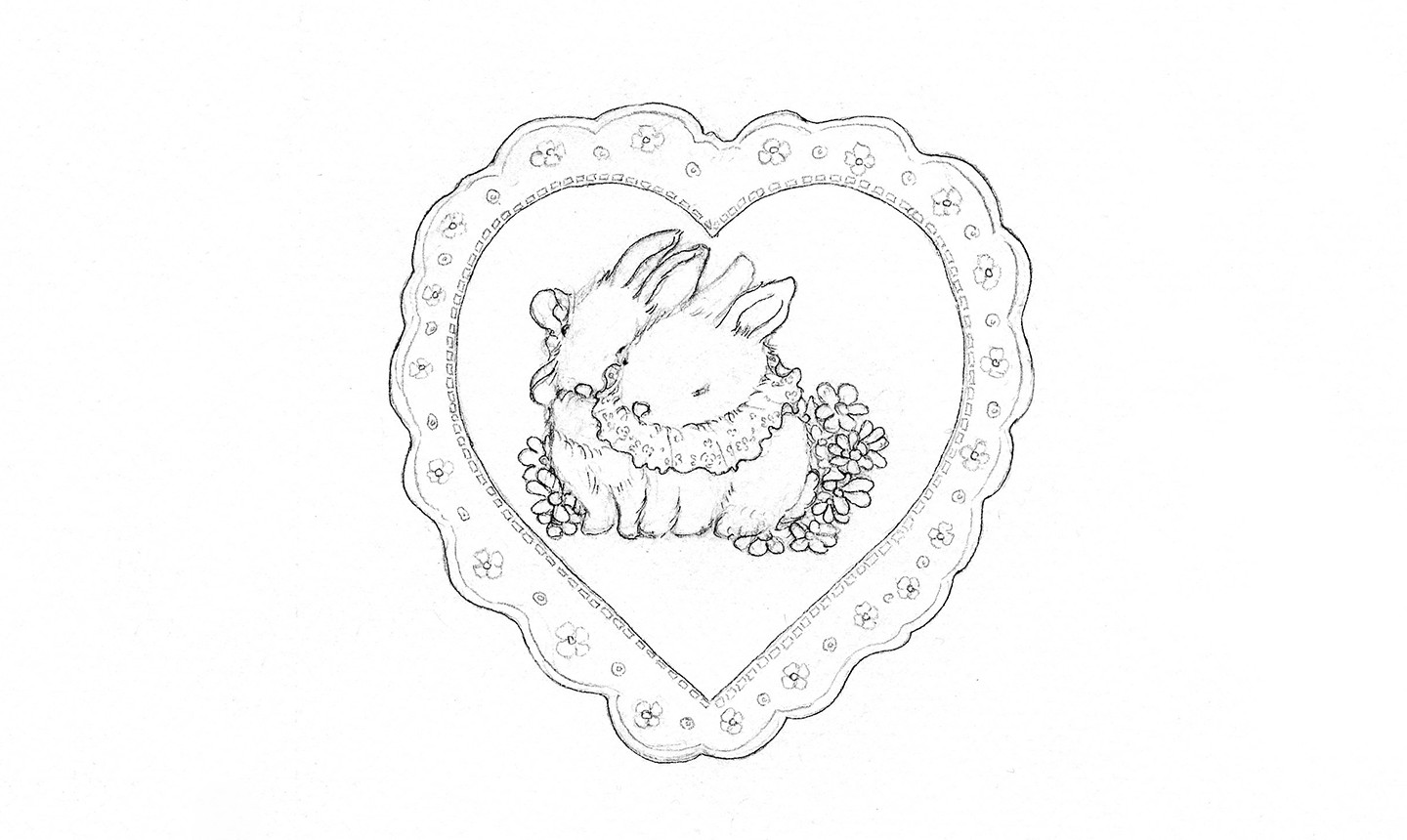 If you want to add anything to the center of your heart, now's the time. As always, sketch your design or message lightly in pencil.
4. Paint the Lace
Wet the entire lace area with a water glaze and add a pale wash. We used a mix of cadmium yellow and sepia with a water-to-paint ratio so the pigment is barely visible. This gives the lace an antique look.
Using more concentrated color (more pigment and less water), shade the details in the lace. Do this by wetting a little of the area outside the details and dabbing in color, or by adding color and smoothing it with water afterward. Don't worry about being even — the lace should look old and weathered.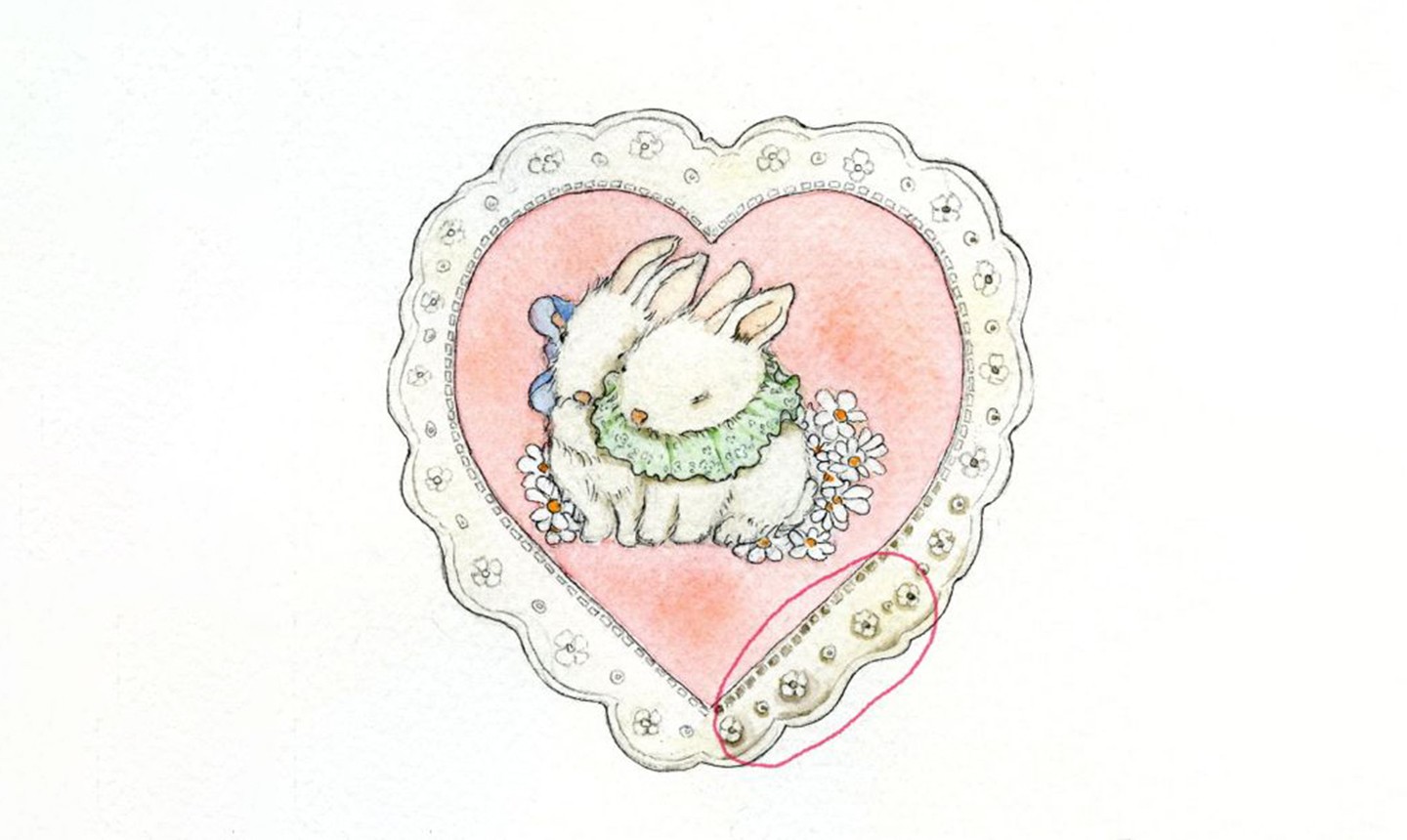 See the circled area of the lace above to see how it works. All the lace details are enhanced by the shading, making it look like the real thing.
5. Paint the Center
Once the lace edge is completely dry, paint the center of your heart in the color of your choosing. We painted the bunnies with light washes as well, and added shading for definition (just as we did in the lace).
Pro Tip: It's important to always wait until your painting is dry before moving onto a neighboring section. Otherwise your watercolors will bleed together.
Once all your sections are painted and dry, you've got the sweetest handmade valentine to give.
Looking to get started with watercolors? Check out the class Startup Library: Watercolors below!