If you love lace like I do, and want to learn how to paint lace to turn it into artwork, then this primer is for you. We will work on drawing and painting lace while creating a sweet Valentine.
Follow along to create your own lace-edged valentine!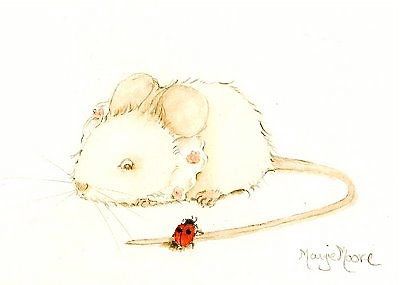 Step 1.
Draw a heart shape. You can use a cookie cutter or anything heart-shaped for this, or even draw the heart free form. Another foolproof way is to fold a piece of paper in half and draw a half of a heart centered on the fold. When you cut it out, it will be perfectly symmetrical.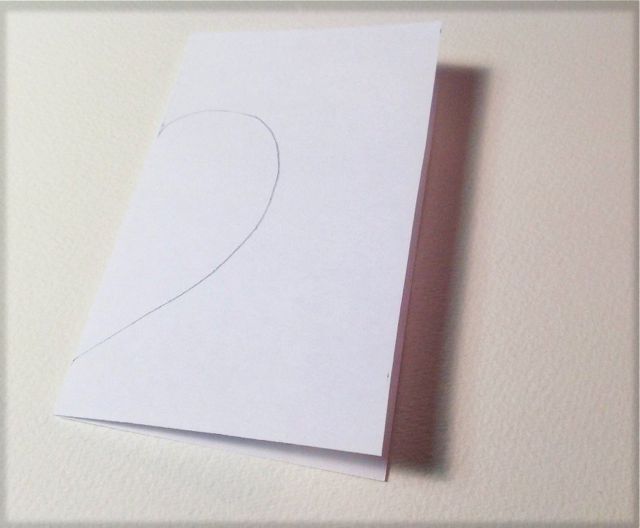 Step 2. 
Add your lace border around the heart.
If you are unsure of just what kind of lace to incorporate into your artwork, use some form of reference from the Internet, a piece of lace you may have on hand or images from a book found in the sewing or crafts section at the library. You will know the right lace pattern because it will speak to you.
You can design your own lace, but it can really help to have an an image or the real thing in front of you as you proceed. It is a good idea to sketch in your lace with some accuracy of detail.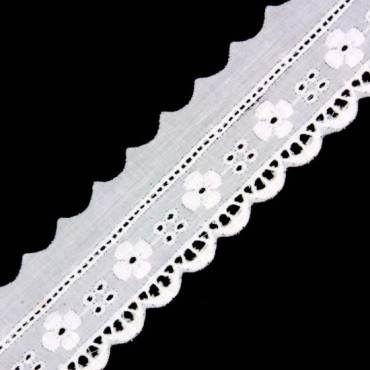 I will add ink only to the actual outline of the outer edge of the lace. The inner flowers and eyelets have been done with a very sharp F pencil, hard enough for sharp details, but soft enough to erase if needed.
I have sketched in a little composition in the center of my Valentine heart because I also want to show how to paint lace on the collar of the bunny.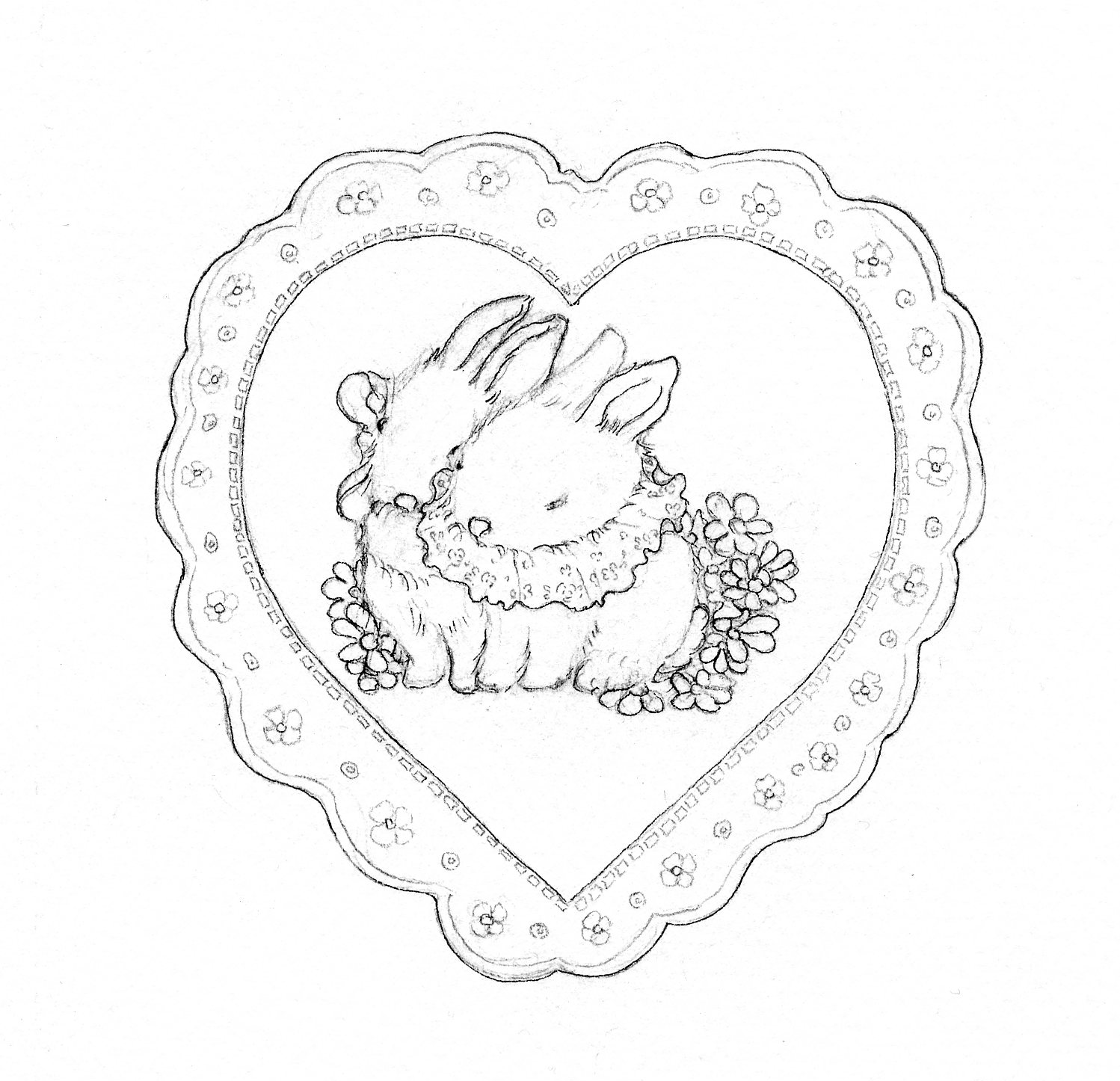 Step 3.
Paint your heart as you planned.
Wet the entire lace area and give it a very pale wash of your choice of hue. You can leave it white if desired since the relief detailing that comes next will bring out the lace detail as well. I am using a very watered down mix of cadmium yellow and sepia. This will make a nice antique wash over the whole lace area.
Now using more concentrated color, shade around each detail, unevenly, to create a relief effect. This can be done by wetting a little of the area outside each little design and then dabbing color in the nooks and crannies, or by adding the color and then using a little water to move smooth it if needed. Both ways work the same.
See the circled area of the lace below to see how it works. In short, all the lace details are enhanced by the shading, making it look like the real thing — lovely!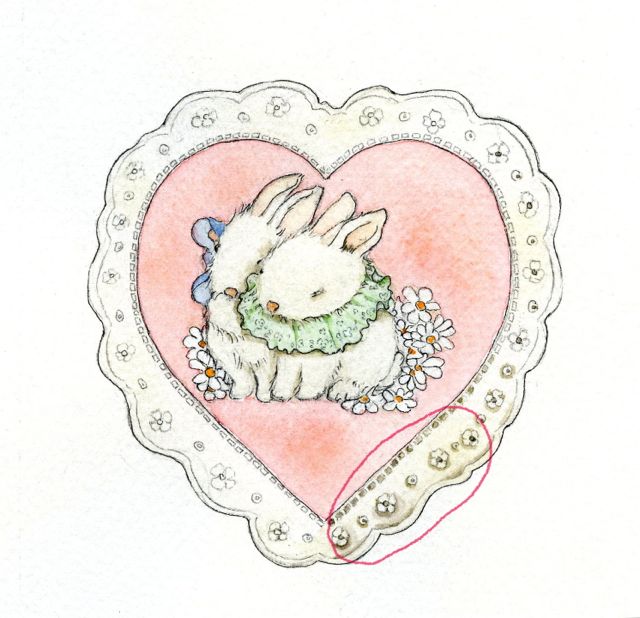 For the lace collar around the bunny, I painted the collar green (but any color shade will work, since it comes down to the shading here too), adding some shading and then painted the lace details with white gouache.