Two years ago, I hosted a quilting retreat for friends from my local quilt guild. It was a blast to plan!
In case you're interested in some details for how to organize a quilt retreat (or even some ideas of what to expect when attending a quilting retreat), I thought I'd share a closer look at how I put it together. Hopefully, these quilt retreat ideas will inspire you to get some friends together for an informal gathering to share your love of quilting!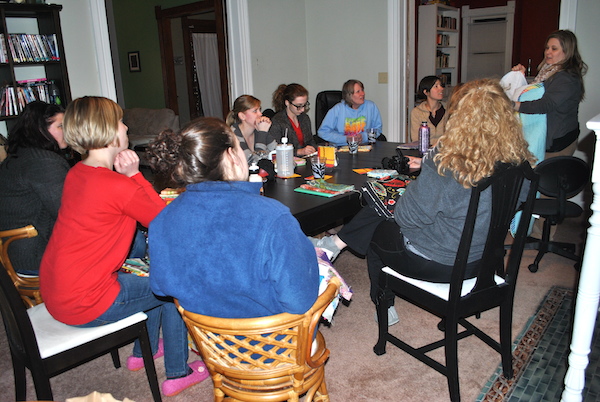 Choose a location
When organizing the retreat for my quilt guild, we planned to host the overnight event in a historic home with large rooms big enough to accommodate a group of 12 quilters. The dining room was an ideal spot for show-and-tell (each quilter was asked to bring some finishes to share with the group on the first evening). The living room and study were just as large, and those rooms could accommodate sewing tables, ironing boards and the floor space needed for laying out quilt blocks during the open sewing time.
If you plan to get some friends together for a retreat, ask if any of them have a home that's big enough to host your group. Or, you can look for a community center or church that is willing to let you organize a quilt retreat there for little to no cost. I was able to keep the costs to a minimum (just $10 per guest, to cover the cost of dinner Friday night and breakfast Saturday morning), which made sure that the money wouldn't be an issue for anyone who wanted to attend.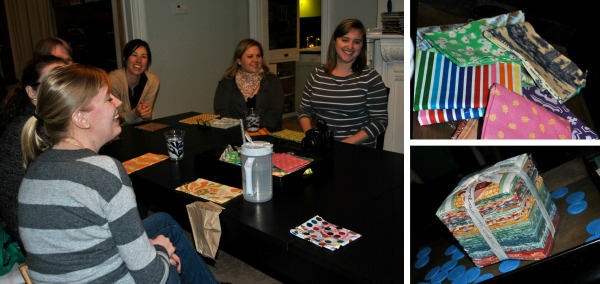 Plan icebreakers and games
In my opinion, no party is complete without some good, old-fashioned icebreakers! One popular option for quilt retreats is a Jelly Roll race, in which quilters compete to see who can make a quilt top from pre-cut strips in the shortest time. I didn't want everyone to have to purchase fabric for the retreat, so I spent some time researching quilting retreat games, and came up with a simple one that was so much fun, we played it twice. The game is called "LRC" (Left, Right, Center) or the "Fat Quarter Game," which I first read about on the Philadelphia Modern Quilt Guild.
How to Play LRC (The Fat Quarter Game):
1. Ask each attendee to bring 3 Fat Quarters from their stash to the retreat.
2. Have your guests sit in a circle. Put Scrabble letter tiles L, R and C in a bag and have guests draw a tile, then return it to the bag. The first person to go chooses a letter tile from a bag, then passes one Fat Quarter to the left, right or center "pot" in the middle of the table. Alternately, you can assign numbers from a single die: 1 & 2 (left), 3 & 4 (right) and 5 & 6 (center).
3. Eventually, a player will run out of Fat Quarters. She is "out" and cannot roll the next round unless a Fat Quarter is passed to her from the left or right, in which case she is back "in" the game. Continue passing Fat Quarters around the room in this way until the last person has only one left. She is the lucky winner of all the Fat Quarters in the center!
4. You can also play this game with poker chips instead of Fat Quarters. We played this way to award a prize of a Fat Quarter bundle.
Plan an open sewing time
The main goal for our retreat was to have open sewing time to finish quilting projects. We set up several stations for people to work on block arrangements, ironing, sewing and even spray basting. Of course, there was so much talking and laughing that no one completely finished her project, but that was all part of the fun.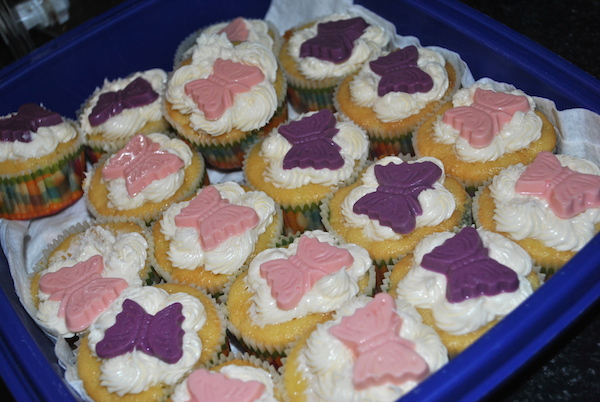 Arrange meals and snacks
The menu for our quilting retreat was a simple one. I ordered catering from a Mexican restaurant for dinner the first night. Though I didn't think to ask guests to bring anything, many of the quilters brought extra snacks, drinks and desserts to share. I picked up some bagels, cereal, juice, milk and coffee for breakfast the next morning. I'd arranged for lunch out at a local Italian restaurant, but the group decided there was plenty of food left over for lunch the next day, so we stayed in and continued sewing up a storm!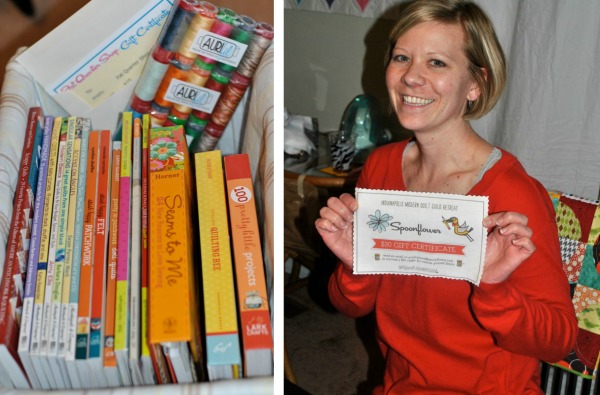 Offer door prizes
This is optional, but collecting door prizes for your quilt retreat attendees is one way to thank your guests for attending. About six weeks before the event, I wrote several companies to see if they would be willing to offer a small item for a door prize. I was able to offer goodie bags with thread and some extras for each quilter, as well as two rounds of door prize drawings for the attendees! We drew names out of a bowl for door prizes, but you could plan additional games and award the prizes that way.
If you don't have the time to contact quilt retreat sponsors in advance of the event, you may ask each of your attendees if they'd be willing to donate new fabric, patterns or quilting books from their stash. This way, everyone gets to clean out their stash and leave with a prize that's new to them.
Hosting a quilting retreat is a great way to connect with other quilters, and I'm so glad I had the opportunity to organize a quilt retreat for my friends.
Have you ever attended or hosted a quilting retreat? We'd love to hear your quilt retreat ideas!