Pocket cards are perfect for sending gift cards, photos or even small flat treats. With the pockets on the inside, a nice surprise is created for the recipient. The base card can be constructed from card stock or double-sided patterned paper.
If using patterned paper, choose one that is somewhat thick and sturdy. I also recommend choosing prints that are small as larger ones can be confusing and overpowering on something as small as a greeting card. Also, keep in mind that once assembled, the inside of the card will display both patterns within the folded pockets.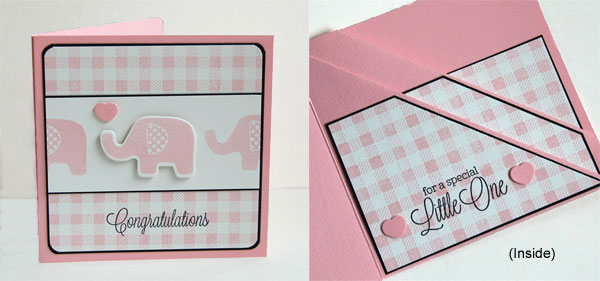 With this tutorial, we'll create a 5″ x 5″ card. If different finished dimensions are desired, varying the card size is quite simple. Start with a piece of card stock that is twice as wide and twice as long as the size you'd like, then follow the same steps outlined below. To test a process, I sometimes use lesser quality card stock first, or even copy paper, before using my higher quality supplies.

How to make pocket cards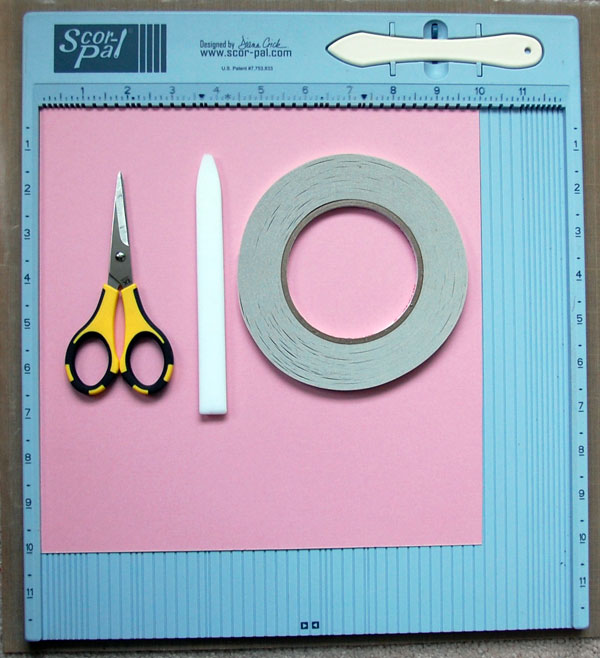 Supplies you'll need:
Scoring board
Scoring tool or bone folder
Card stock cut to 10″ x 10″
Scissors or paper trimmer
Strong double-sided adhesive tape (I used 1/4″ X-Press It)
Stamps and papers as desired
Browse Craftsy's selection of paper craft supplies here!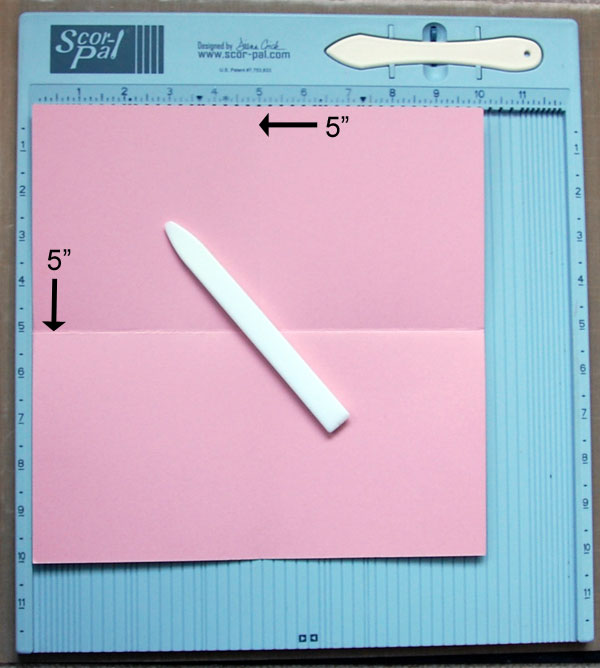 Step 1:
Score card stock along one side at the 5″ mark (center). Fold at score line, using a bone folder to create a strong crease. Unfold card stock, turn paper 90 degrees and score again at the 5″ mark (center). Fold at score line, crease firmly and unfold.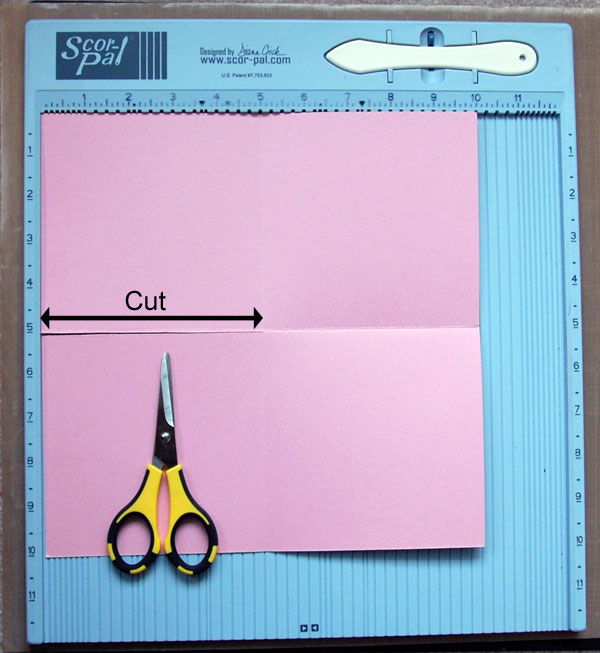 Step 2:
Using scissors or a paper trimmer, cut along one fold line, stopping at the center point. Cut as straight as possible as this cut will become the bottom edge of the front of the card.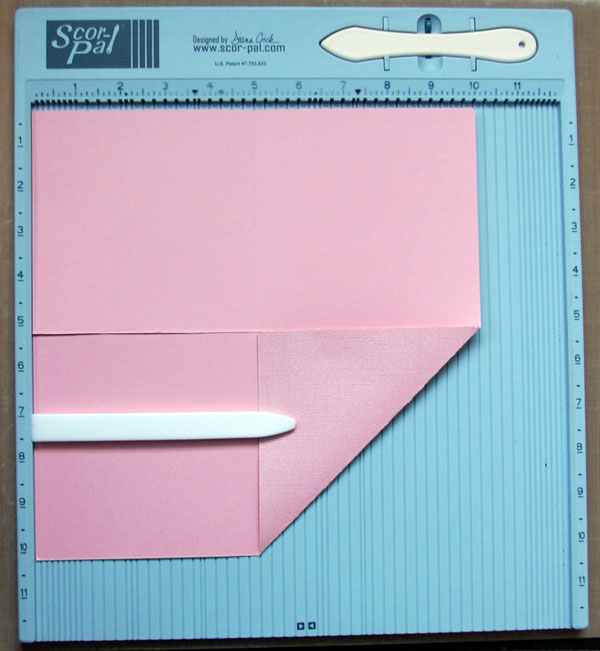 Step 3:
Fold bottom right corner up, carefully aligning edges with fold lines. Crease firmly with bone folder.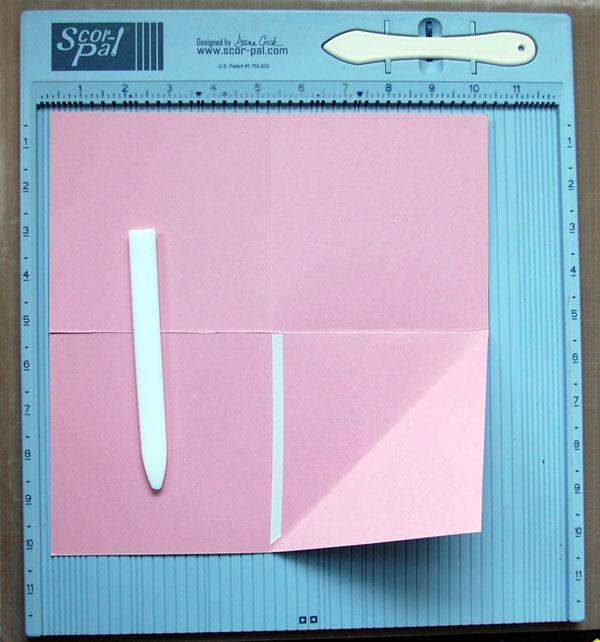 Step 4:
Unfold corner and apply double-sided adhesive tape from center point to diagonal fold line. Adhesive should be applied even with center fold, cut flat at one end and angled on the other. By carefully aligning adhesive tape, and applying along the entire fold edge to edge, you will ensure a professional finish to your card.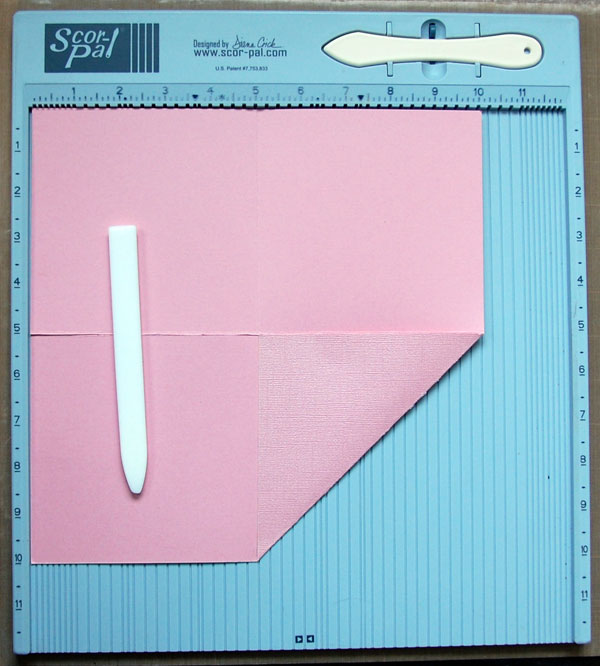 Step 5:
Remove adhesive liner and firmly adhere right corner at fold.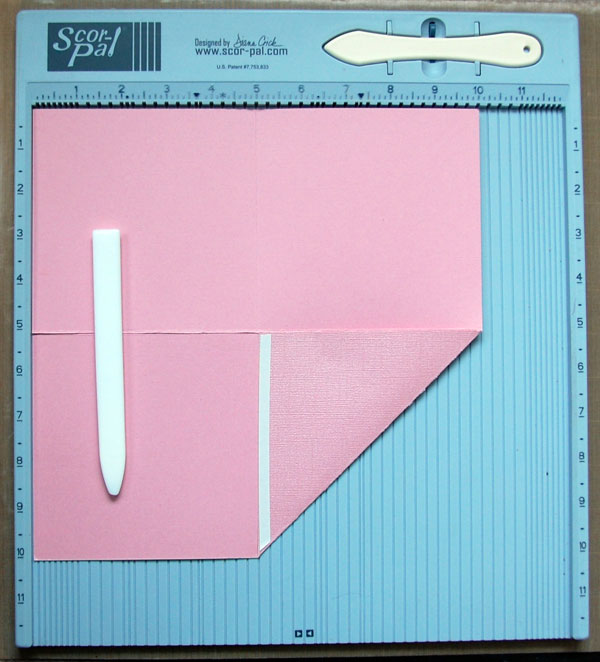 Step 6:
Adhere another strip of double-sided tape to inside edge of folded corner.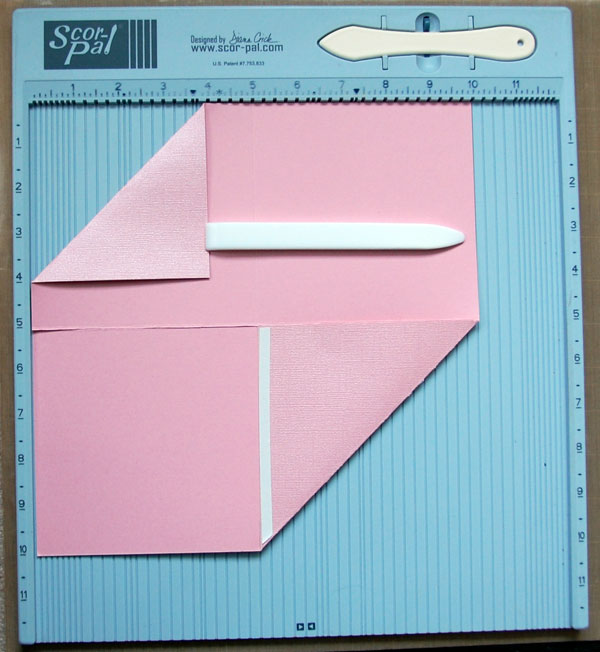 Step 7:
Fold down upper left corner, leaving about an inch between bottom edge of fold and cut line. Firmly crease fold with bone folder.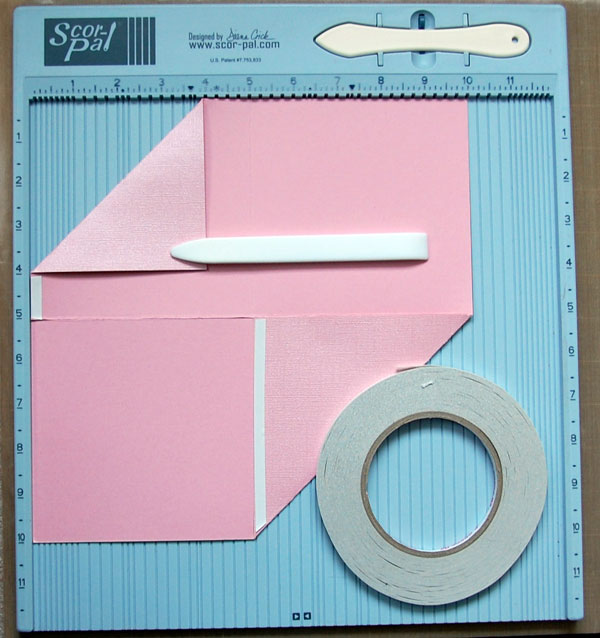 Step 8:
Apply a small piece of double-sided tape from bottom edge of fold to cut line. Remove adhesive liner.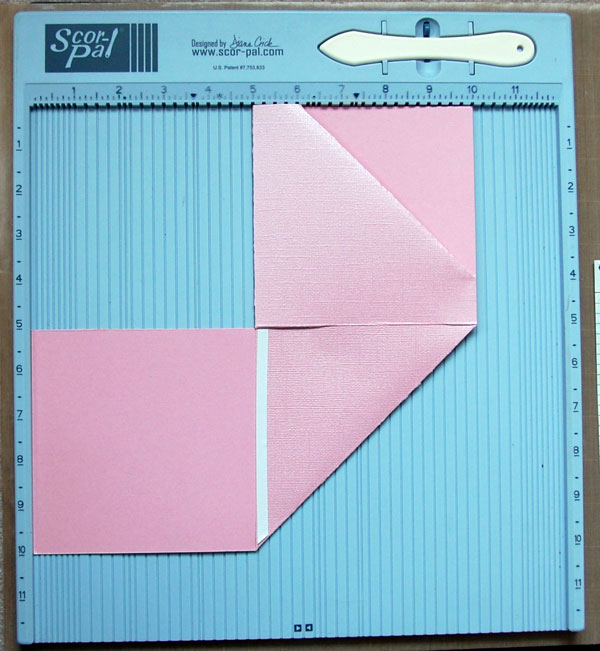 Step 9:
Fold upper left quarter over upper right quarter, carefully aligning bottom and outer edges. Using bone folder, apply pressure over double-sided tape area to firmly secure.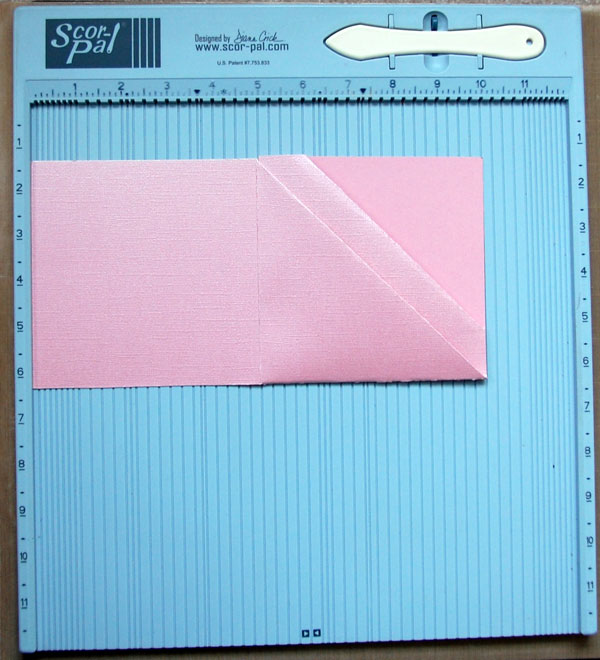 Step 10:
Remove liner from remaining adhesive strip. Fold bottom half of card stock block up and over top half. Ensure that center (vertical) folds and right edges are aligned then firmly secure double-sided tape. The left panel can now be folded over the pockets to close the card.
Step 11:
Decorate as desired. (I used Beautiful Baby stamps and dies and Gingham Background by My Favorite Things.)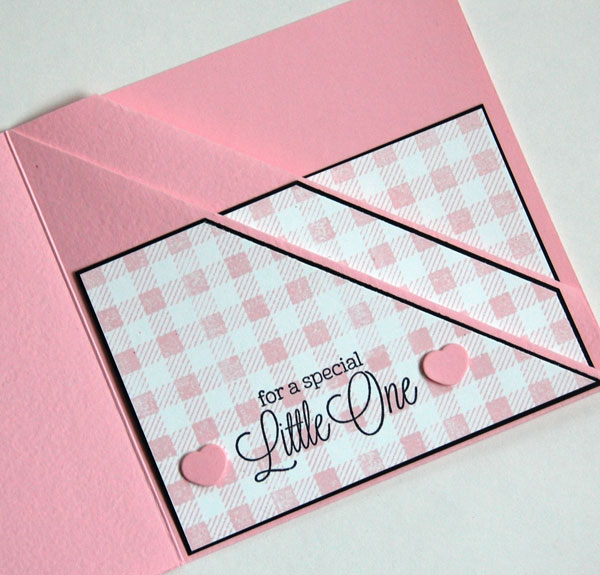 We hope you had fun learning how to make pocket cards! What kind of card would you like to learn to make next?