Take the protein-packed, probiotic punch of yogurt, add in the creamy, thick richness of cream cheese and you have… labneh! Read on to learn how to make this Middle Eastern spread for a delicious and healthy new twist on your morning bagel!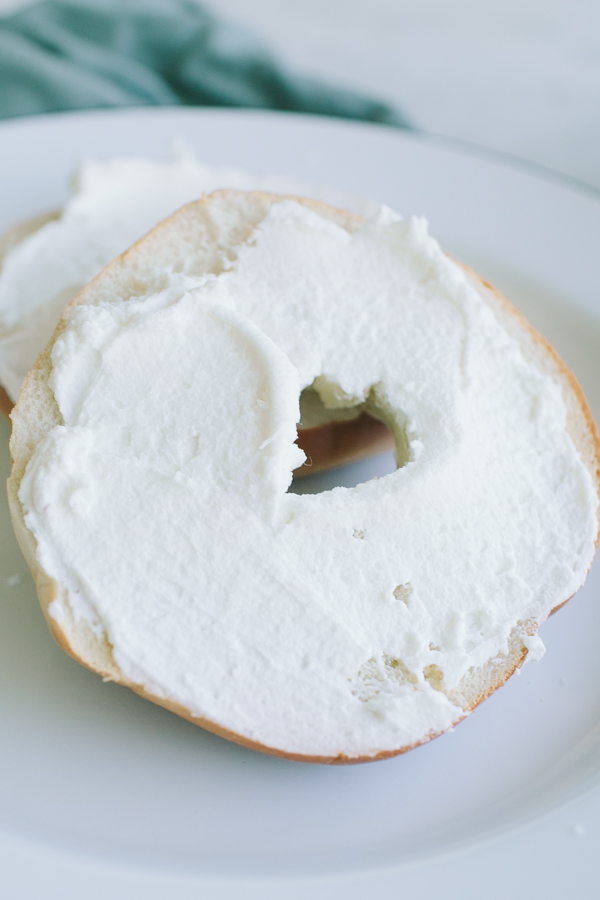 What is labneh?
Essentially Labneh is strained yogurt. While I'm not sure what tipped me over the edge, I finally decided I needed to try making Labneh, or yogurt cheese, myself. I have been reading about Labneh for months as the trend for Middle Eastern food doesn't seem to be ending anytime soon, and really I hope it never does.
My first thought post making it is, and I'm sure yours will be too, "Why didn't I do this sooner?" Labneh is so ridiculously easy and it tastes pretty much just like cream cheese, while boasting the probiotic and protein power of yogurt. So if you love, LOVE cream cheese, like me, then labneh makes a great everyday substitute, as regular cream cheese can be a bit indulgent.
Like I mentioned before, it's very easy to make at home. The hardest part? Having to wait 12 to 24 hours to enjoy as it drains.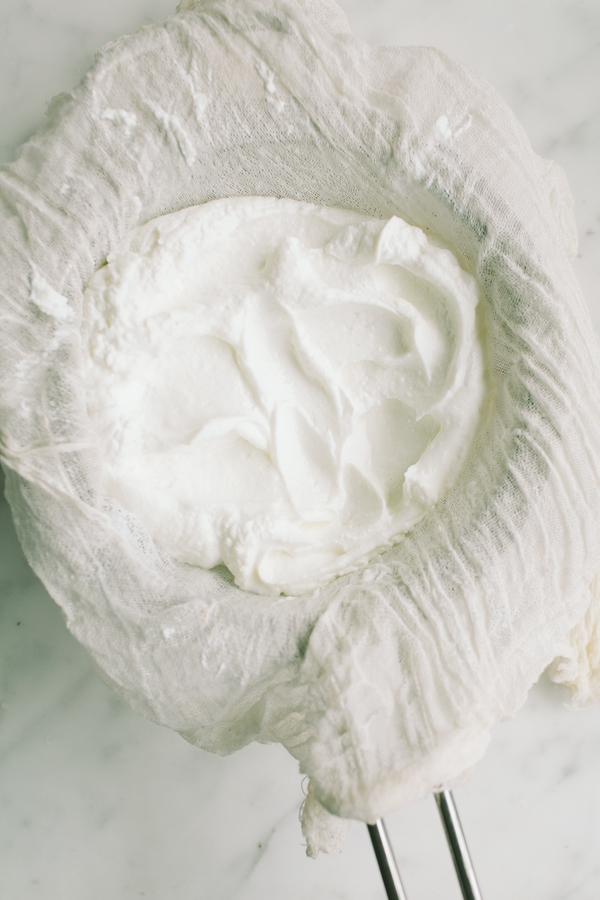 Step 1: First start with 2 cups of whole fat yogurt.
Whole fat is key. It's a good fat that your body really needs so don't be afraid of the numbers.
I recommending using plain, natural yogurt that has all those great probiotics. Skip the yogurts that are loaded with unrecognizable ingredients and lots of sugar. Yogurt is loaded with bacteria – GOOD bacteria. Look to be sure the package says something about live cultures. Sounds strange but it's all good.
Also, feel free to use either use regular yogurt or Greek yogurt. I personally prefer the extra-thick texture from Greek labneh. Greek yogurt tends to be thicker and creamier.
Note: 2 cups is really arbitrary. It makes a decent size batch, but you can use more or less.
Step 3: Add a pinch of salt.
The salt not only adds flavor, but will also help draw out the liquid.
Step 4: Drain your yogurt.
Line a strainer set over a bowl with two layers of damp cheesecloth. Add the yogurt then cover with the edges of the cheese cloth.
Step 5: Let it chill.
Refrigerate overnight or up to 48 hours.Give the little bundle a squeeze every now and again to encourage the liquid to drain.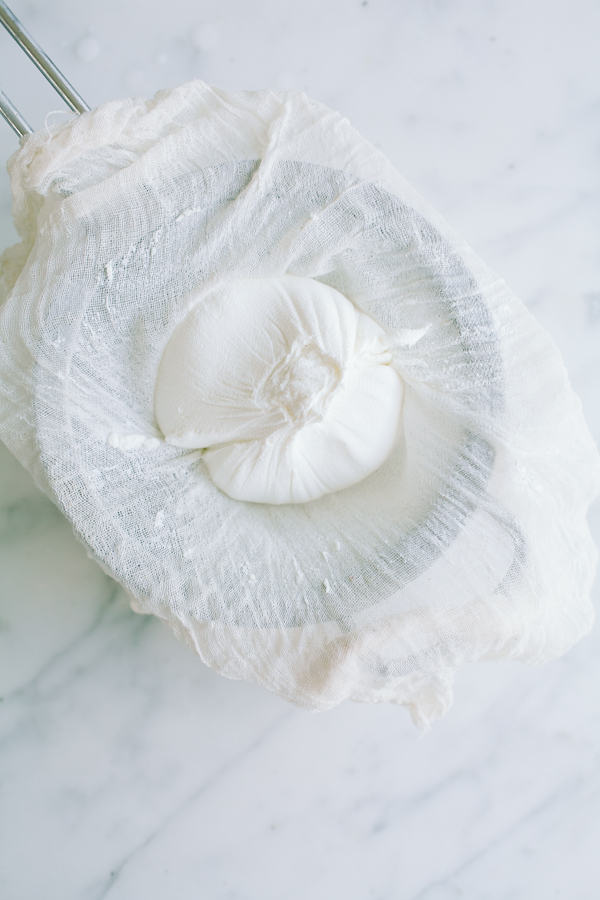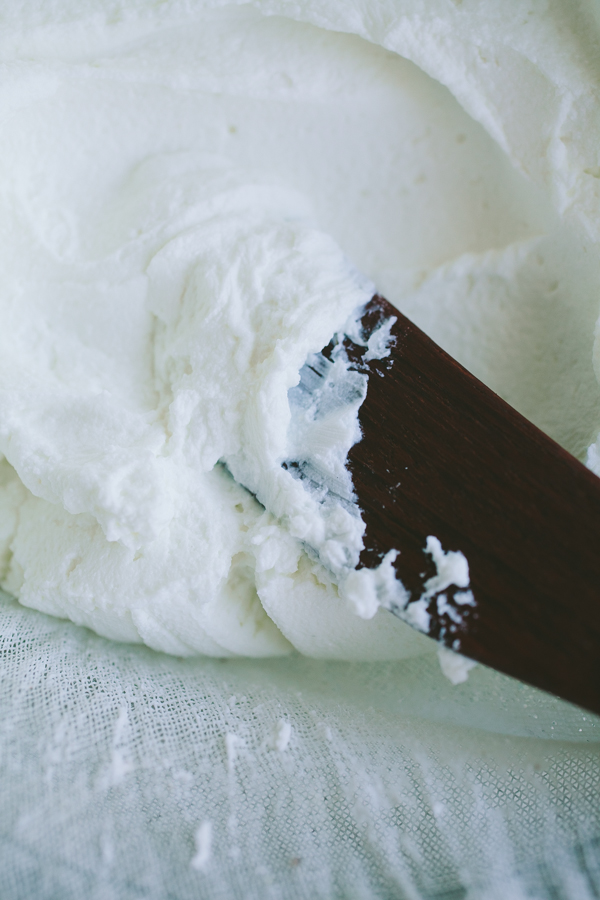 That's it! You've made your own strained yogurt cheese!
So I bet now you are wondering what to do with it, eh?
Here are a few ideas for using labneh: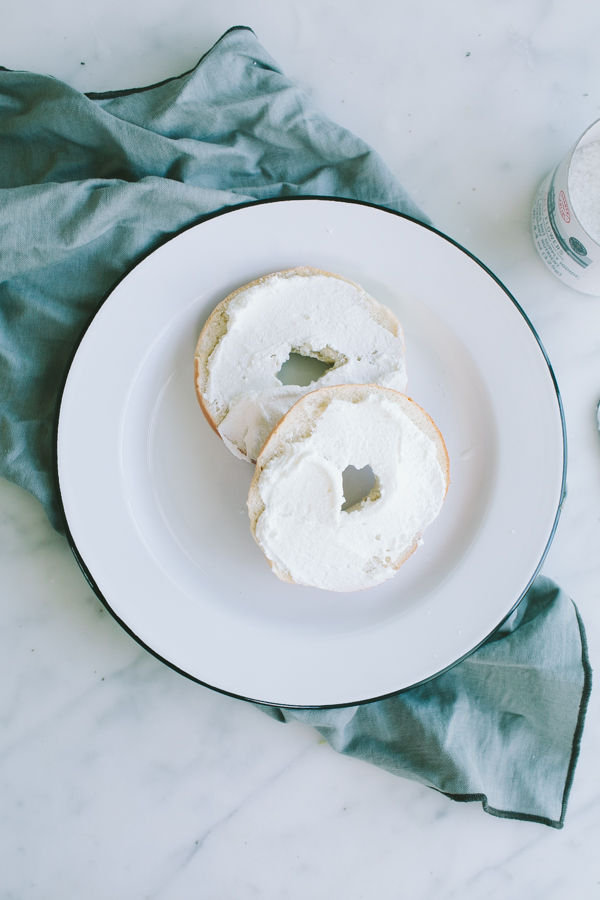 On toasted bagels and breads Really. It's probably the easiest way to use it but there really is something so satisfying about schmearing your bagel with something you made yourself. Especially if that something tastes just like cream cheese but is so much better for you.
Spread on crackers or toasted bread and top with fresh or grilled vegetables.
As a baking substitute So I had this batch of "cream cheese," essentially, and immediately my mind went to cake. Typical. I love cream cheese pound cake, so I thought why not use labneh instead? I did and it really worked our beautifully.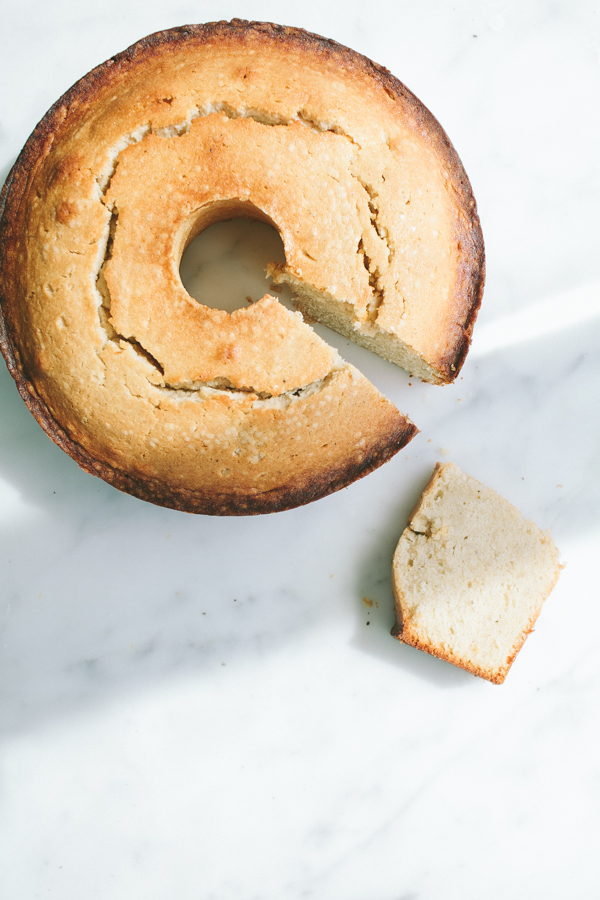 As the base for dip Check out David Lebovitz's recipe for this classic Meze dip that uses labneh along with diced radishes, scallions, carrots and herbs. He serves this with bread for dipping.
You could also make your own recipe, mixing in some chopped herbs and a bit of olive oil for a bright and nutritious vegetable dip.
In frosting Heidi Swanson from 101 Cookbooks has used Labneh to frost cakes before with great success. She mixes it along with powdered sugar just as you would a classic cream cheese frosting.
To top your soups Use as a garnish for soups.
For velvety eggs Fold it into scrambled eggs to turn them a bit tangy and incredibly creamy.
Bring more international tastes to your home kitchen with Craftsy for fresh and healthy dishes you'll love. Start your culinary trip around the world with Healthy Mediterranean Cooking Techniques with award-winning cookbook author Diane Kochilas to learn the classic, world-renowned techniques of the Mediterranean!
Have you made labneh before? If so, how do you like to use it?