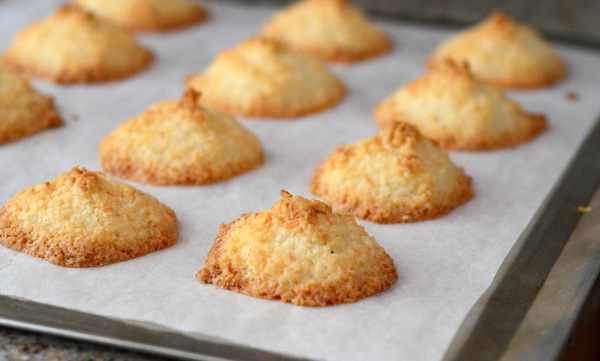 The original macaroons date back centuries — they were said to have been developed by monks in an Italian monastery. Those original cookies were made with almonds, but coconut gained popularity as an addition to the almonds over the years, and now coconut macaroons proudly hold their own in many bakery cases. Next time you feel a craving coming on, skip the bakery and whip up a batch of delicious coconut macaroons at home! 
Follow along to learn how to make coconut macaroons. 
The basic coconut macaroon recipe calls for only three ingredients: coconut, sugar and egg whites. While I tend to add a pinch of salt and a dash of vanilla to mine, these three foundation ingredients are all you need to make them.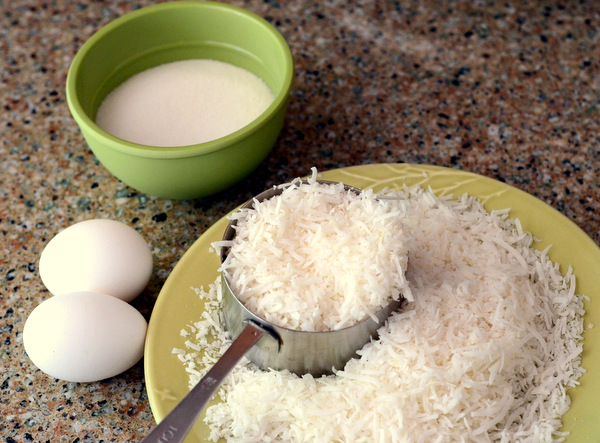 As if that short ingredient list didn't make this recipe easy enough, I make them even easier by mixing up the cookie base in the food processor. The food processor combines the ingredients very evenly and also chops the shredded coconut into small pieces. Long strands of shredded coconut can make the cookies difficult to shape before baking and they can even burn in the oven if they don't get packed down well.
A few seconds in the food processor and the macaroon base is ready to go. I scoop mine out into 1-inch balls and gently shape them into pyramids with my fingertips. You can make the cookies in almost any size by adjusting the baking time if you prefer cookies that are larger or smaller. 
Macaroons are known for their crisp exterior and moist, chewy interior, and this recipe will not disappoint you. The edges of the cookies bake up to be a lovely golden brown, giving the cookies a note of caramel. While the exterior is crisp, the interior remains moist and tender. Sweetened shredded coconut tends to have a higher moisture content than unsweetened coconut and will yield cookies that are slightly softer. However, both types of coconut can be used and will make excellent cookies. 
Coconut Macaroons
Makes 2 dozen
Ingredients
2 large egg whites, room temperature
1/2 cup sugar
2 cups sweetened, shredded coconut
1/8 teaspoon salt
1/2 teaspoon vanilla extract (optional)
Step 1:
Preheat oven to 350 F. Line a baking sheet with parchment paper.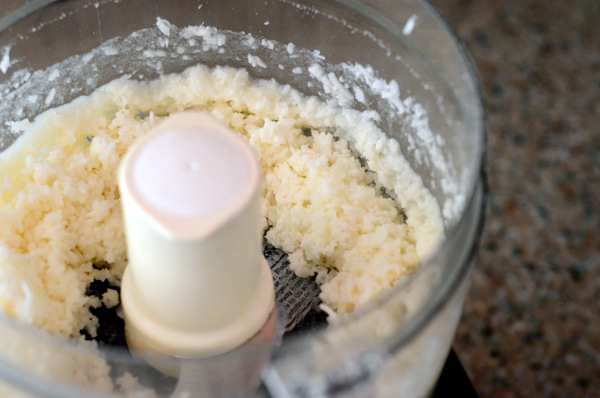 Combine sugar and egg whites in the food processor and pulse until well-combined. Add in shredded coconut, salt and vanilla extract and pulse until mixture is uniform, stopping to scrape the sides of the bowl at least once or twice.
Step 2: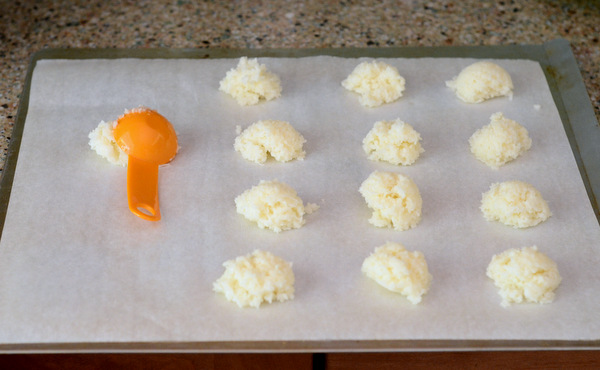 Shape dough into 1-inch balls. If desired, moisten fingertips with water and gently press macaroons into pyramids.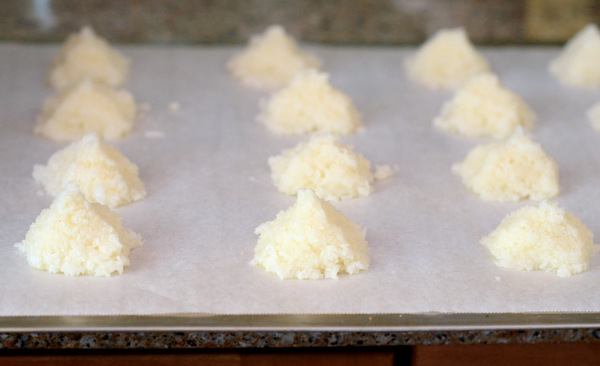 Step 3:
Bake for 18-20 minutes, or until macaroons are golden brown around the edges. Allow macaroons to cool on the baking sheet for 3-4 minutes, then transfer to a wire rack to cool completely.