The idea of keeping a journal is hardly new. In fact, they have been an excellent source of information throughout history. Journals can keep a record of many things, from lists to dreams to simple data, but a quilt journal can also serve a variety of purposes. And since we are quilters, we obviously want our journals to be covered in beautiful fabrics! Choosing how to make your quilt journal is as personal as your quilts.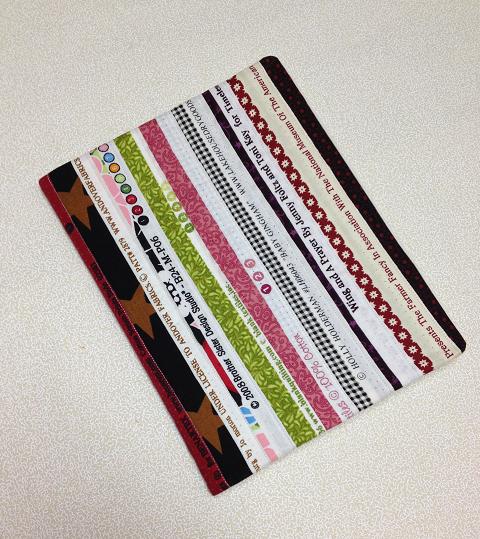 Photos via ButterflyThreadsQuilting
How to make a quilt journal
It's much easier than you might imagine. The link below is to a free pattern in the Craftsy store. It outlines the basic steps for making a cover for any size composition book or binder. It's important to remember that once you have purchased your notebook, measure it while it is laying open on a flat surface. Don't worry, the pattern includes adding enough extra that your notebook will close nicely, without being too snug.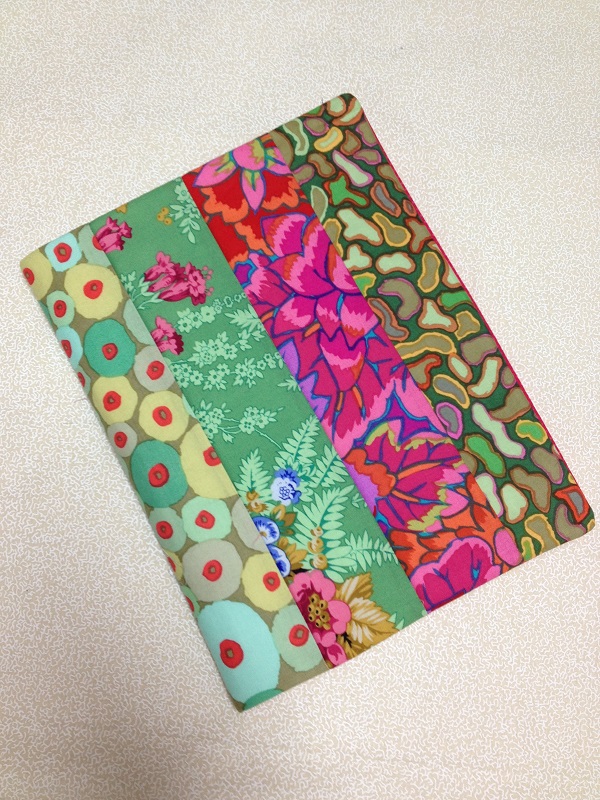 Adding sparkle and personality to your quilt journal is fun!
A button closure, a pocket on the front or a ribbon place marker are just as easy to add as an appliqué in cotton or wool. I've added simple wool shapes to the front of most of my journals. I have a large collection of my grandmother's cookie cutters that I trace for appliqué shapes, but many simple shapes can be found in coloring books or online. This is a great time to try out those decorative stitches that your machine can do as well. Go for it!
Here are some ways to use a quilt journal!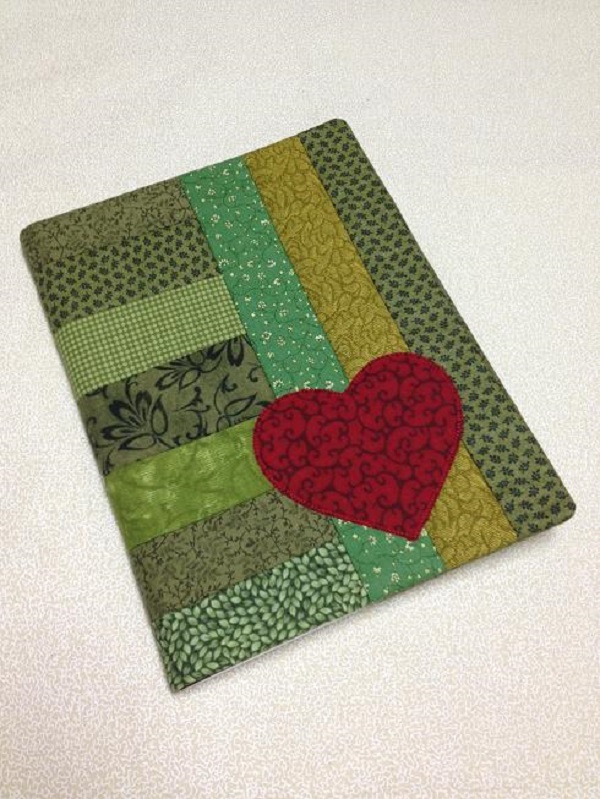 My favorite quilt journal is the one I use for my ideas and drawings.
I found a composition book at a local business supply store that has graph paper instead of lined pages. I love to draw and use colored pencils for comparing blocks and settings for my future quilts. Yes, I use EQ7, but when I am sitting at a ball field waiting for kids, or in the parking lot waiting for pick up, I can pull out my journal and start drawing, making notes or simply recording questions for later.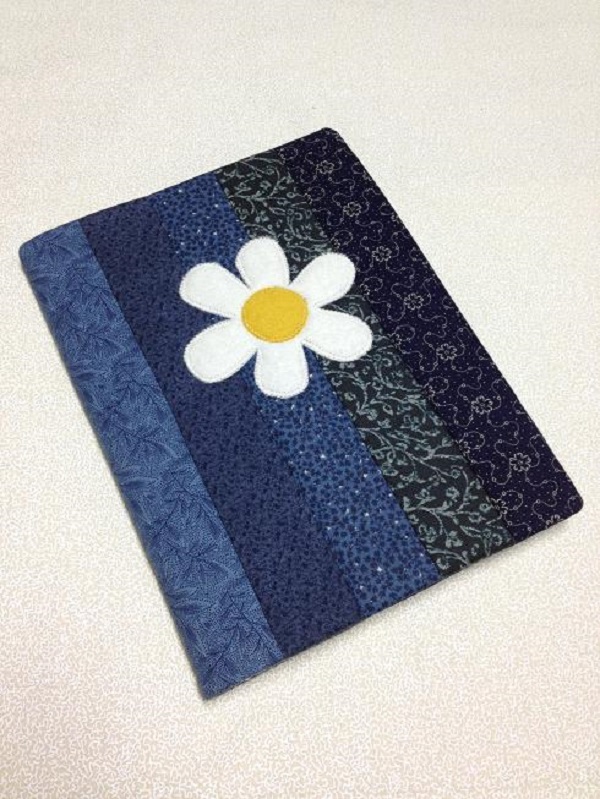 My best friend records all of her quilting data in her journal.
She was clever enough to begin her journal with her first quilt. She takes a photo of the finished quilt and pastes it to the page. She also includes the date she started and the date she completed the quilt. She records who the quilt was made for as well as how much the fabric and supplies cost at the time. She also includes a short paragraph about her experience making the quilt, and the purpose it will serve.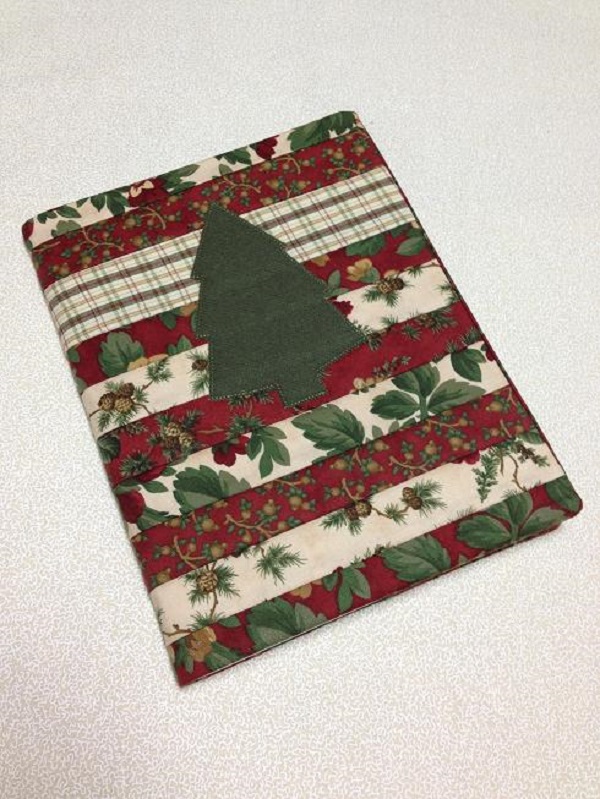 Quilted journals make great gifts!
Quilt journals don't have to be just a document of quilting! At the end of the school year, I make a quilted journal for each of my kids' teachers as thank you gifts. I can personalize them with colors, logos, an initial or a favorite team mascot. In my experience, these are very popular gifts. My son even said to me one day that he had seen his math teacher writing in her journal, and she looked happy! I don't know about you, but I think every teacher deserves a gift that will make them smile!
Journals also make great gifts for new moms to record milestones. They make nice food journals for recording exercise and diet information. How about adding a holiday motif to the front for gift giving and holiday prep lists? Travel records, dreams, to-do lists and books to read can inspire your fabric choices and design ideas.
Warning: Making a quilt journal can be addictive. Once you realize how easy and fun these are to make, it will be hard to stop!
Do you keep a quilt journal? How do you put it to use?