If you're feeling a bit adventurous in your quilting and are up for a challenge in curved piecing, why not make a clamshell quilt? Clamshell quilt patterns are known for their symmetry and repetitive curves. They are also perfect for displaying a wide variety of fabric prints and colors.
If you choose to piece your clamshells together by machine, you might use lots of pins or invest in a curved piecing foot to simplify the process. If solid clamshells aren't to your liking, you can also get the look by sewing together Drunkard's Path blocks into a clamshell pattern. There's also another option in clamshell quilt designs, which is the hand sewn, English paper-piecing method.
Let's take a closer look at how to make a clamshell quilt with these patterns and projects!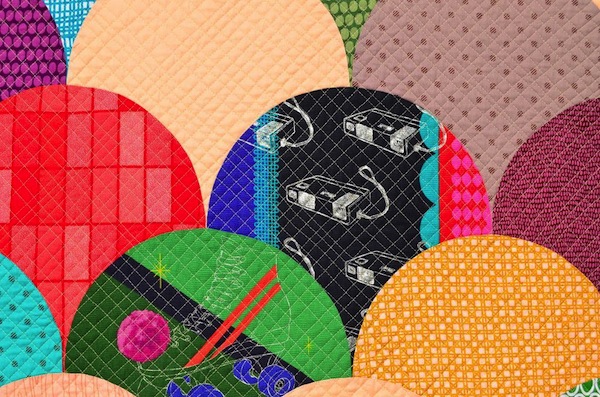 Photo via Bluprint member Latifah Saafir
12″ Pieced Clamshell
The 12″ Glam Clam is a free Clamshell quilt pattern on Bluprint from quilter Latifah Saafir. These large clamshell blocks work well to show off novelty prints, and they'll help you make a larger quilt in less time. The free PDF quilt pattern includes printable templates you can tape together and transfer to template plastic for easy fabric cutting. 
Tip: Latifah recommends cutting through a few layers of fabric at a time with sharp scissors to get the most accurate clamshells.
Get the FREE Glam Clam Quilt (6″, 8″ or 12″) pattern.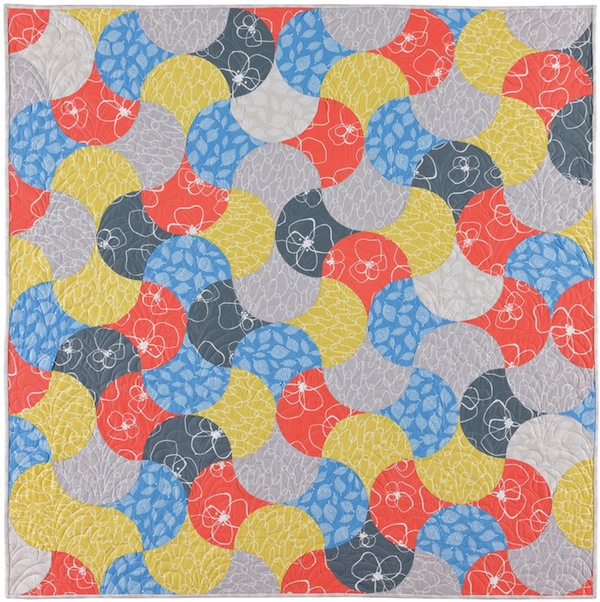 Photo via Accuquilt
Die-Cutting Clamshells
If cutting out individual clamshells is not to your liking, there are several fabric die-cutting templates available to help you cut out your project quicker. For instance, Accuquilt makes a 4″ clamshell die (great for working with charm squares) and an 8″ clamshell die. The GO! Beachcombing Quilt Pattern demonstrates how the blocks can be twisted and turned to change up the clamshell quilt design.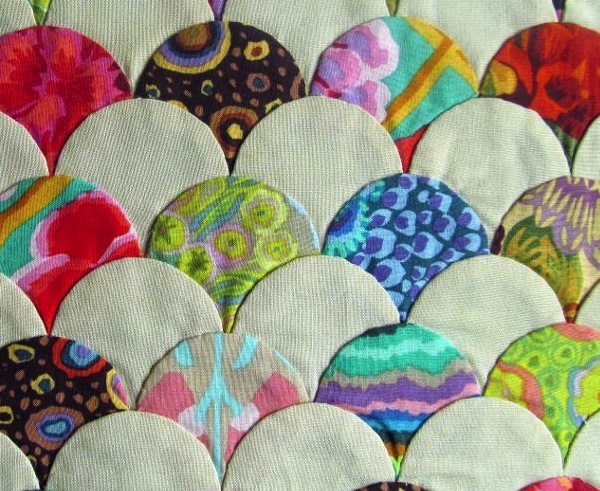 Photo via Bluprint member LisaLakeJohnson
English Paper-Piecing Clamshells
Slow down with a relaxing hand-sewing project like Bluprint member LisaLakeJohnson's English Paper-Piecing Clamshell Quilt. She made this project from 91 hand-sewn 2″ clamshells using fabric and clamshell paper templates.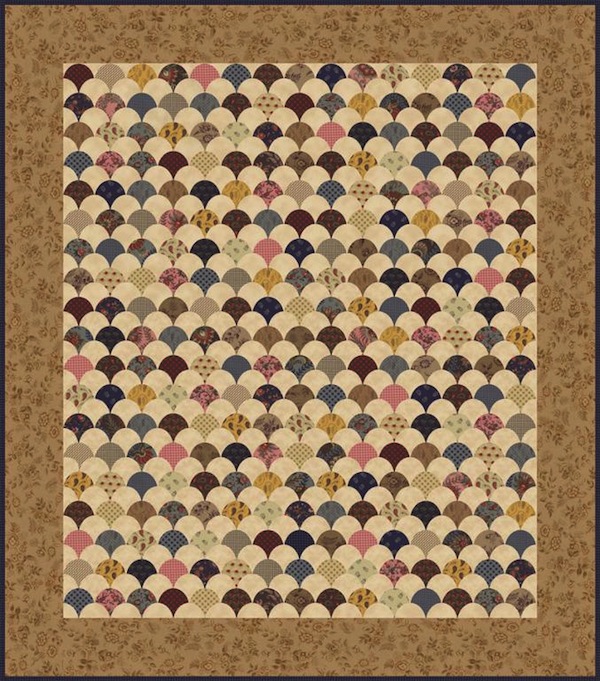 Quick Machine-Pieced Clamshells
This Moda Quilt Top Kit utilizes a quick piecing method and more than 600 laser cut clamshells. The bottoms of these pieces are rectangular, and the tops can be secured via appliqué. This is a great way to make a large clamshell quilt in a fraction of the time.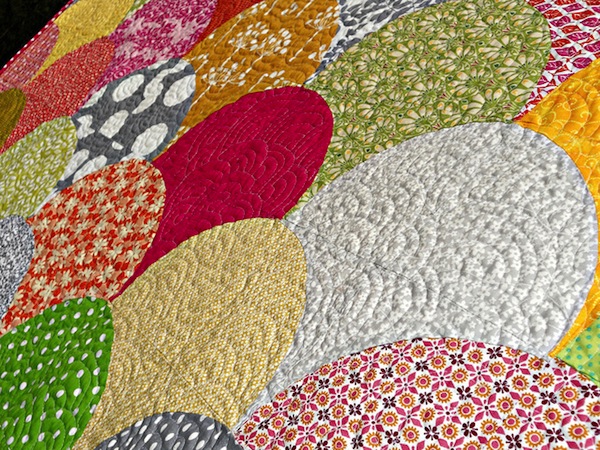 Photo via Sew Crafty Jess
Drunkard's Path Clamshells
If you've sewn together a Drunkard's Path quilt block before, you can trim the blocks so that they'll create a clamshell quilt when arranged. Jessica's Summer Scoops Scallop Quilt was made using this method. She says, "The trick is to trim the background fabric to just ¼" beyond your arc portion so that when it is sewn together, the arcs meet as a point. Also, plan, plan, and plan some more, so you know what fabrics to sew together."
For more tips on piecing together your Drunkard's Path blocks to make a clamshell quilt, you can refer to Ali Winston's machine pieced clamshell tutorial.
Tomorrow on the Bluprint blog, we'll share fun ideas for quilted housewarming gifts.
Have you ever made a clamshell quilt? Which assembly option did you use?