Figuring out how to knit a baby sweater seems like a piece of cake, especially when you consider that baby clothing is small and knits up quickly. (It's like knitting a mini version of an adult sweater!)
The tricky part isn't actually knitting the sweater — it's choosing the sweater size, fiber and design that can be tough. But these are the most important steps, especially if you want to knit a baby sweater that's easy to handle even when there's a diaper dilemma.
Check out these tips and tricks to find out how to knit a baby sweater that's both cozy for baby and easy for parents to care for.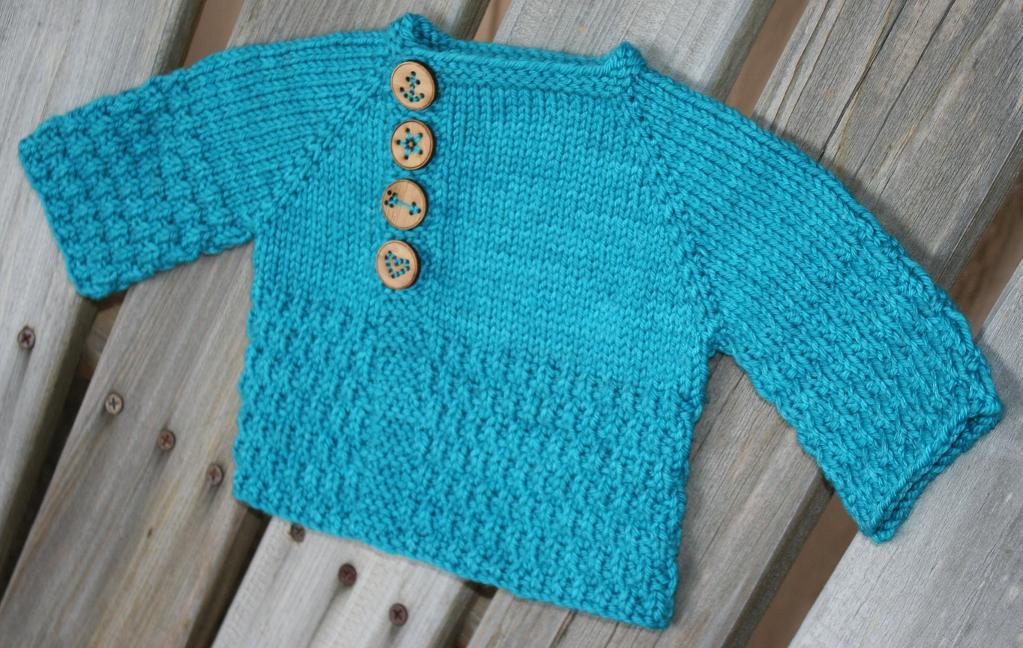 Via Craftsy member Taiga Hilliard
1. Choosing a size
Baby sweaters are usually sized by baby's age — 3-6 months, for example, could be one size — but that leaves a lot of room for inaccuracies. The baby you are knitting for could be small for his or her age or just rounder in the middle. If possible, use a tape measure to measure baby's chest and see which size the chest measurement matches up with. You will also want to note the sleeve length and length from baby's underarm to the hem of the sweater.
Note, too, that babies grow very rapidly. If you want the baby to fit into the sweater for more than a few months, consider making the sweater one size larger than the baby's measurements.
2. Choosing yarn
Put those 100% wools to the side, because babies and hand-washed clothing are not a great pair. Babies are messy, so use a machine-washable yarn to ensure it's easy for the parents to wash out all those drool and food stains.
3. Thinking seasonally
When will the baby be wearing this sweater? This will help determine the design and yarn you choose. If you're knitting a sweater that the baby will wear in spring or summer, go for warm-weather yarns like cotton and linen. Wool, of course, is a good choice for sweaters that will be worn in winter. 
4. Choosing wool
While we're on the subject of wool, remember that not all wool yarns are appropriate for garments. Be sure you're using a soft wool and not a scratchy one that will be uncomfortable or even cause baby's sensitive skin to break out. A good test is to knit up a swatch and rub the yarn against your face or inside your wrist, where your skin is thin. If you find the wool scratchy or uncomfortable, then it's probably not the best choice.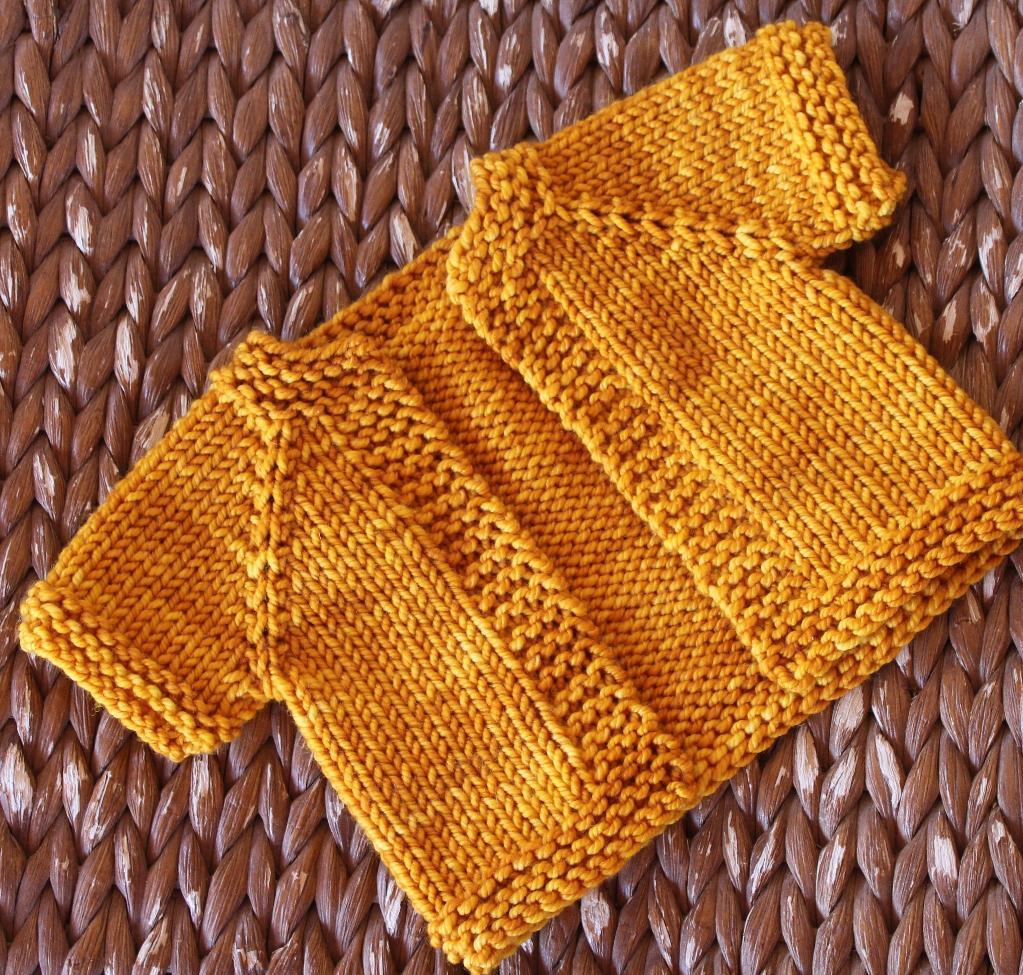 Sweater pattern via Craftsy member Taiga Hilliard
5. Securing buttons
Babies can't help themselves. When they see a shiny object, they must grab it. This includes buttons. It's not unusual for babies to pull on the buttons, so if your sweater uses buttons, sew them on as securely as possible or opt for a pullover style like the Bug Warmer Sweater pattern pictured above.
6. Choosing a color
If you're knitting a gift, ask the parents if there are any colors that they prefer. (If you want to keep the sweater a secret, you can still do that! Just don't mention what exactly you're making.) One of my friends is expecting a baby girl, but she told me that she doesn't like dressing baby girls in pink. So when I made a gift for her baby, I chose red instead.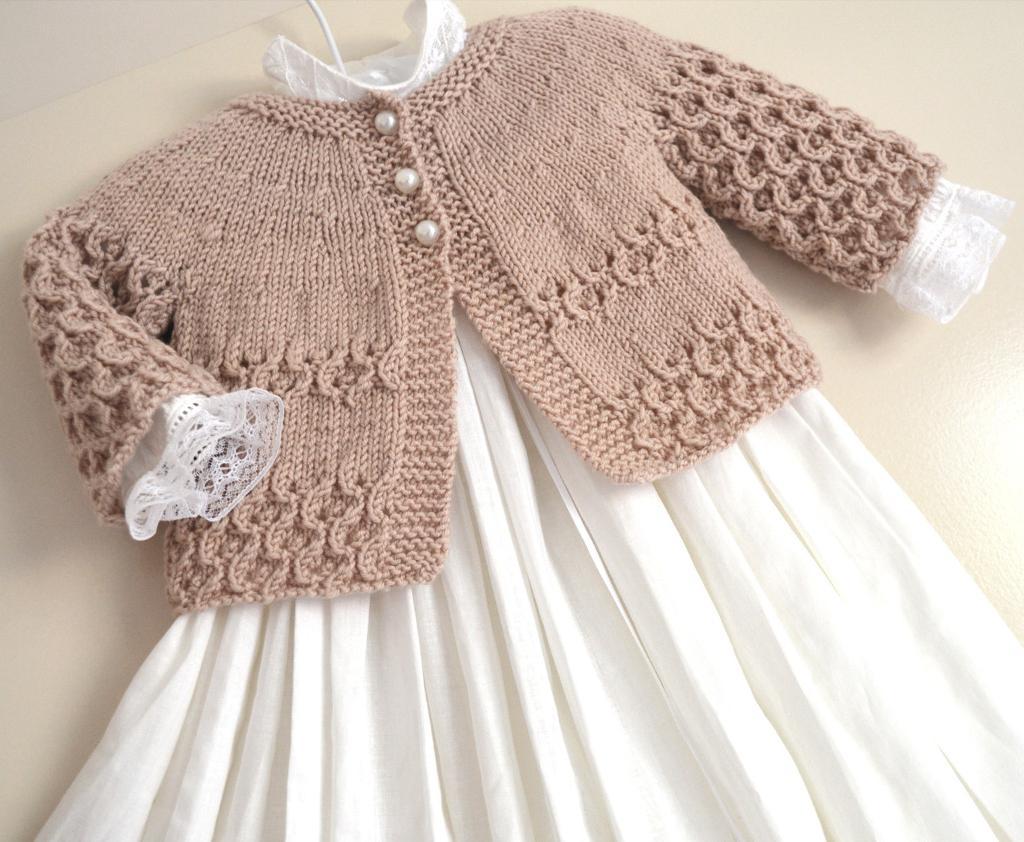 Cardigan pattern via Craftsy member OGE Designs
7. Choosing a practical design
Dressing babies can be a real challenge since their arms and legs like to move around a lot. Avoid any lace designs that have a lot of holes. If you want to go for an interesting texture, try something like the Round Yoke Cardigan pattern pictured above. It still offers plenty of design interest without any holes that baby's arms can get caught in.