When you think of art — the kind that you hang on the wall and use to decorate your home — I bet you think of traditional things like paintings and prints. Have you ever considered displaying your crochet work as art? With the right frame and background, you can turn even the simplest crochet pieces into beautiful, custom wall hangings that complement any décor.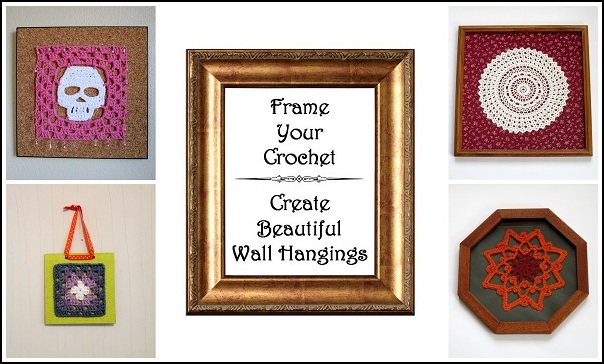 Wondering what will look good? There are so many crocheting patterns that lend themselves to framing. There's that lace table runner that you worked so hard on (but never finished!). And what about the doilies that Great Aunt Martha made? They've been tucked away in a drawer for ages where no one can see or appreciate them! How about all those motifs that you made, but never sewed together into a blanket? Grouped into a collage those will make a fantastic wall display.
It's time to show off your crochet (and decorating) skills by creating one of a kind works of art that are perfect for any room.
Let's talk frames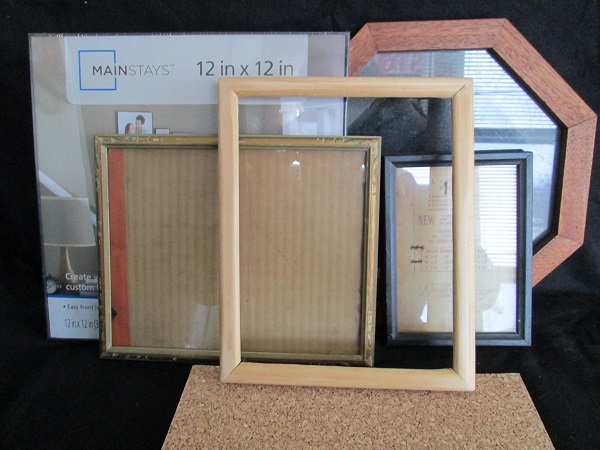 Photo via Crochet Nirvana
The first thing to remember is that you do not need to buy new frames (unless of course, you want to!). Old ones will work fine. If you feel like you need more variety than what you're able to round up, check with friends, family and even co-workers. Chances are they'll be willing to donate frames from their stash. Imagine how surprised they'll be if they get a new piece art in exchange for their help.
When selecting your frames, be imaginative. Look for unusual shapes and sizes to complement your crochet. Don't like the color? A quick coat of spray paint will fix that. Or maybe you want to try your hand at decoupage.
Don't worry if the glass is missing. I have a plan for that! If you still can't find a frame that feels right, relax. You'll be amazed what you can do with some cardboard and a little ingenuity!
Three ways to display your art
Under glass
Photos via Crochet Nirvana
These are two very different projects that both look splendid under glass. For the lace doily, I used a piece of fabric for the background (it's actually an old shirt!). I wrapped the fabric around the cardboard backing and attached it with strong tape. I placed the doily on the fabric, added the glass and frame and secured the whole thing together. That's it!
The unusual eight-sided frame was made by a co-worker's husband. I knew that it would be perfect for the star motif. For this one, I used black poster board and double-sided tape to hold to the motif in place. Check out this blog post for a closer look at framing lace under glass.
Corkboard inserts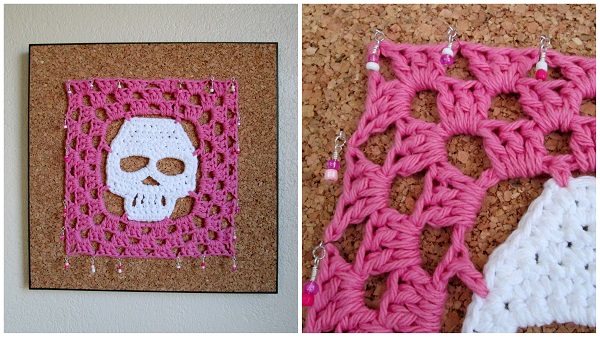 Granny Skull Square Photos via Crochet Nirvana
Get the (free!) Granny Skull Square pattern here.
Remember I told you not to worry if the frame of your dreams didn't have a glass? Here's why. Cut a piece of corkboard same size as the back of the frame and insert it where the glass goes. You now have the perfect background to show off your handiwork! Choose the project you want to display and pin it to the cork. What could be easier?! To attach the skull square I made these custom tacks using eye pins and glass beads, but you can use thumbtacks, finish nails, blocking pins, even safety pins will work. The corkboard came in 12-inch squares from the local department store.
Cardboard and ribbon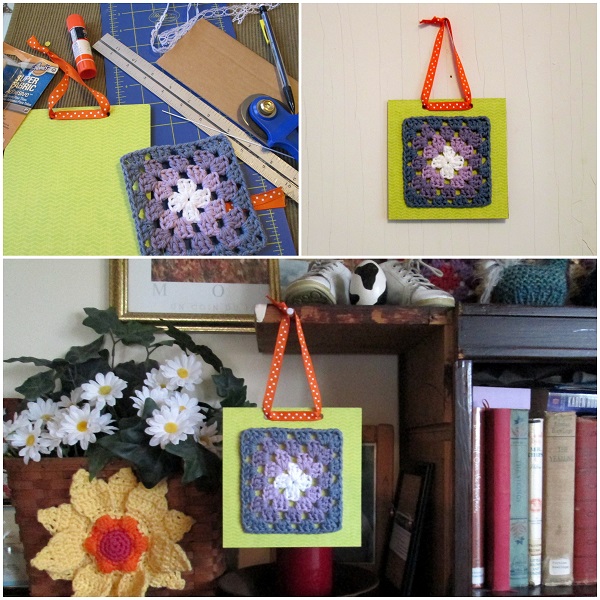 Photos via Crochet Nirvana
Here's an idea for making a frame using cardboard, scrapbook paper, ribbon, and glue. It's just as easy as it sounds. Choose a sturdy corrugated cardboard. Cut it and the scrapbook paper for the background the same size. Glue the paper to the cardboard with a glue stick. Punch two holes in the top. For the hanger, insert a piece of ribbon or lace in the holes and tie it in a knot or bow. Glue the crochet work you want to display to the cardboard "frame" and it's ready to hang. I used fabric adhesive, but white craft glue will work too. I only made one, but I can imagine how great a collection of four or five of these in complementary colors will look hung on our bedroom wall!
You work hard on your crochet and it deserves to be seen! Don't let those doilies and granny squares languish alone any longer! Try these ideas and decorate your world with one of a kind pieces of art that are as unique and special as you (and Great Aunt Martha) are!