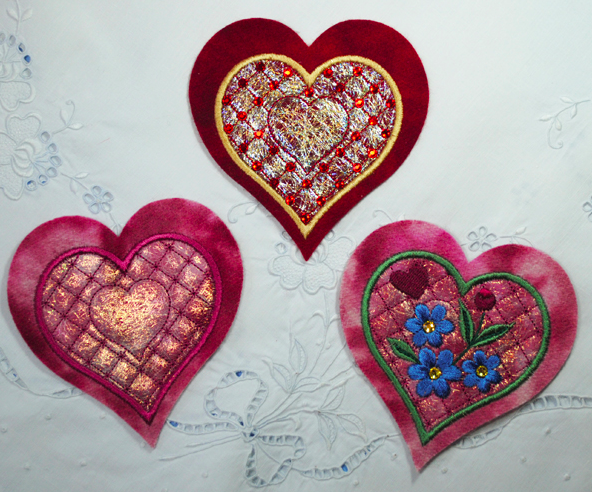 Hey metallic embroidery fans, here's something to be excited about — you can stitch the coolest (and shiniest) projects around thanks to one key tool: Angelina fiber.
Angelina is a stunning, translucent material that is available in fiber or sheets that can be used in a variety of applications. It produces a soft drape that is not possible with many metallic threads. The ultra-fine fibers reflect light while providing a palette for creating gorgeous, dimensional machine embroidery and textile art.
Heat-bondable Angelina films and fibers can be ironed on any heat-resistant surface to create layers of sparkle, texture and dimension. You can press it to your material to give your fabric an iridescent effect, or press only the center to create a reflective accent with feathered edges. Scraps can also be combined and re-fused, so the material is totally waste-free. Plus, non-fusible Angelina and items such as yarns, beads and wire can be fused between layers to create all the dimension you could possibly dream of.
These simple designs are a great introduction to Angelina and make beautiful hearts for Valentine's Day.
Embroidered Angelina Heart
Level: Easy
What You Need
4″ appliqué heart design
White paper or cardstock
Pressing sheet or paper towels
Pen or marker
Stiff, tear-away stabilizer
Iron
Temporary adhesive
Thread
Felt
Scissors
Small tack irons
Instructions
1. Make a Felt Heart
Using your appliqué design, create a 4″ heart out of felt.
2. Press the Fibers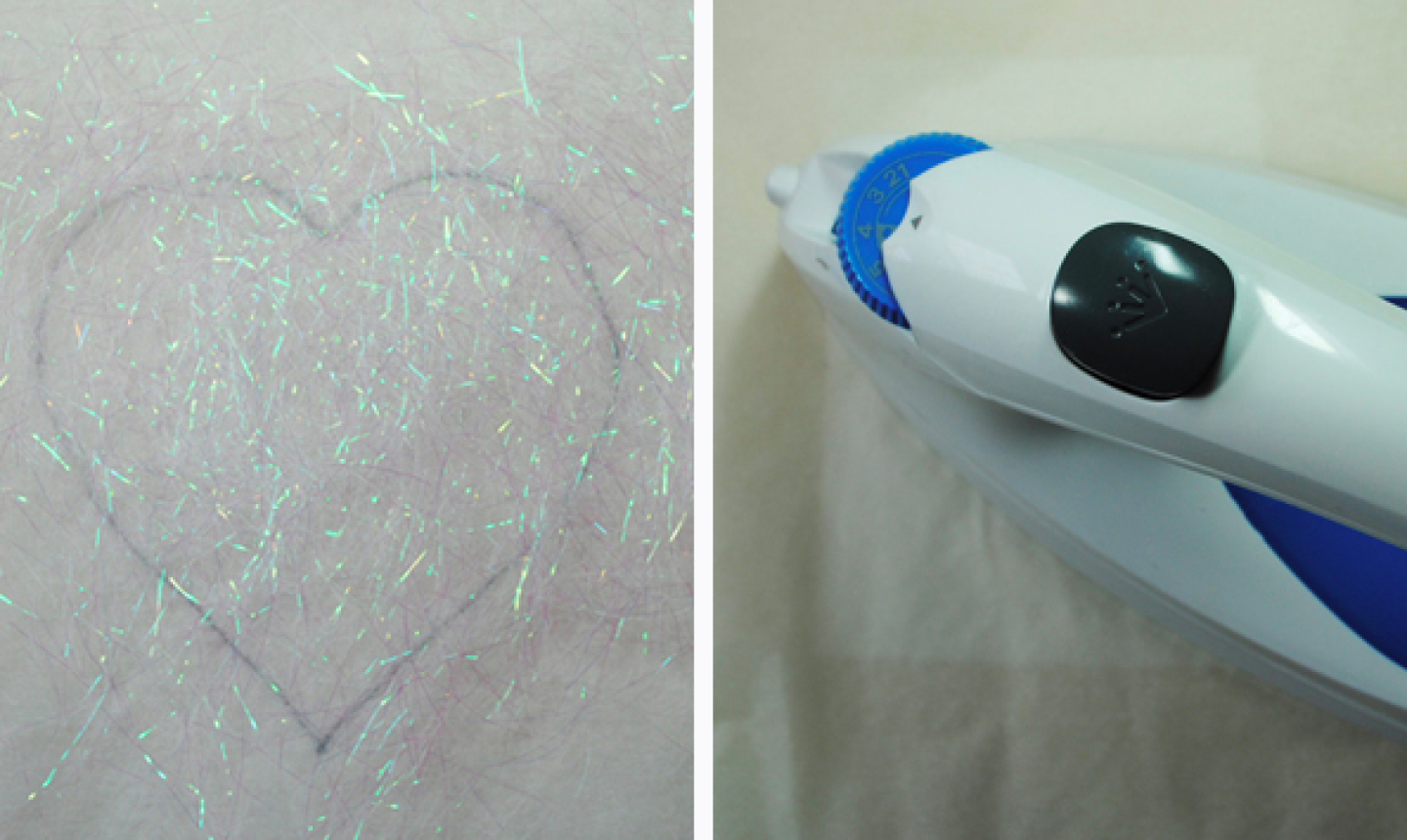 Trace an identical 4″ heart on white paper and cover it with a pressing sheet. Pull strands of Aurora Crystalina Angelina hot-fix fibers apart to form a very sheer layer; cover the template. Fold over the pressing sheet and press as directed. The fused Angelina will be used as appliqué fabric.
Pro Tip When it comes to the Angelina fibers, less is more. It takes very few fibers to create an iridescent layer upon which to embroider. And be careful not to over-iron, as it can soften the colors.
3. Hoop Up
Hoop a stiff, tear-away stabilizer and mark for centering. Spray the back of the felt heart with temporary adhesive and finger-press it in place, centering in the hoop.
4. Stitch
Stitch the first color stop (placement stitch). Spray the back of the Angelina and finger-press over the placement stitches.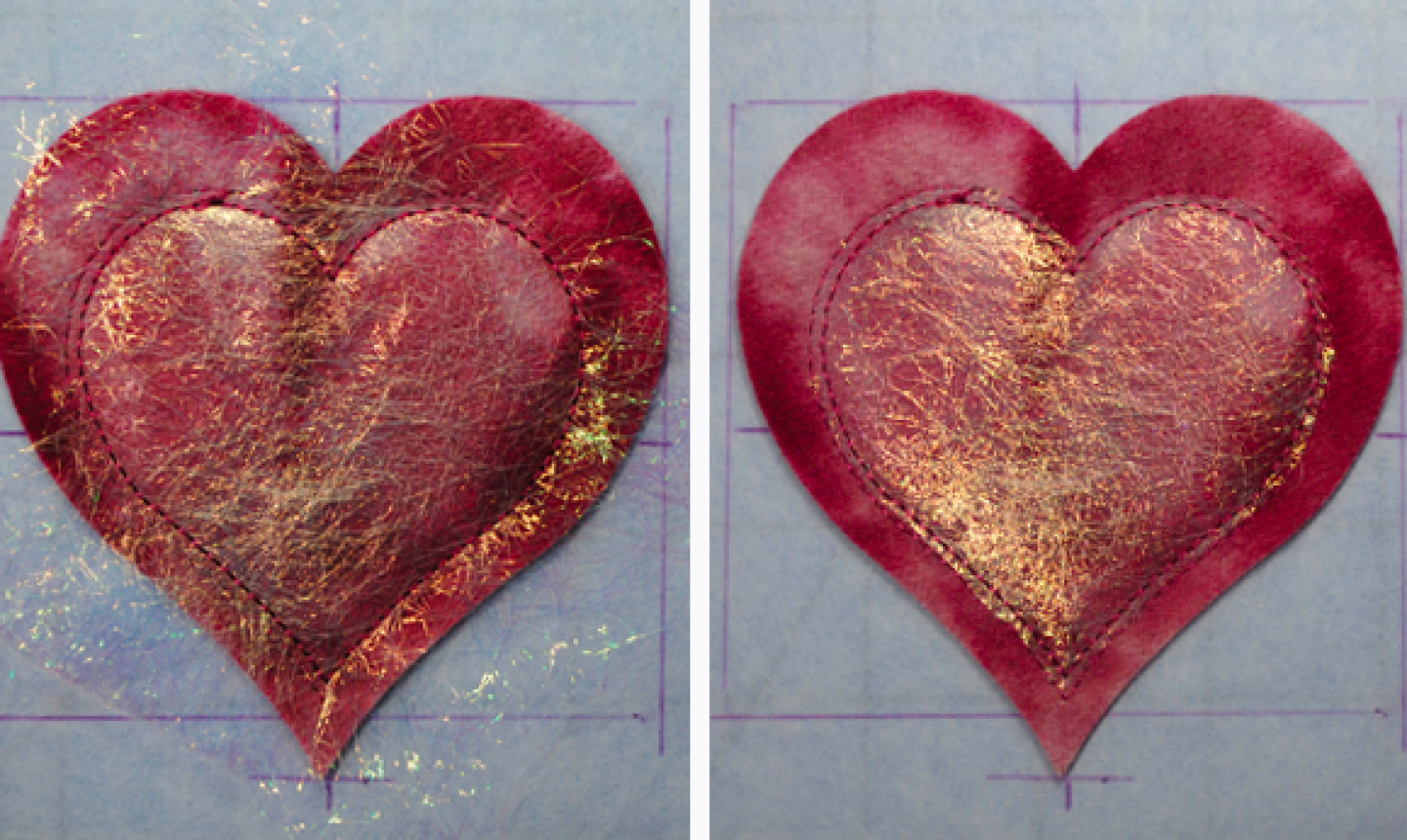 Stitch the second color stop (tack-down) to secure the Angelina layer to the felt. Trim close to the stitches, as you would with any appliqué.
Good to Know: One of the benefits of hot-fix Angelina is you can use pieces trimmed after tack-down to patch areas needing more coverage.
5. Customize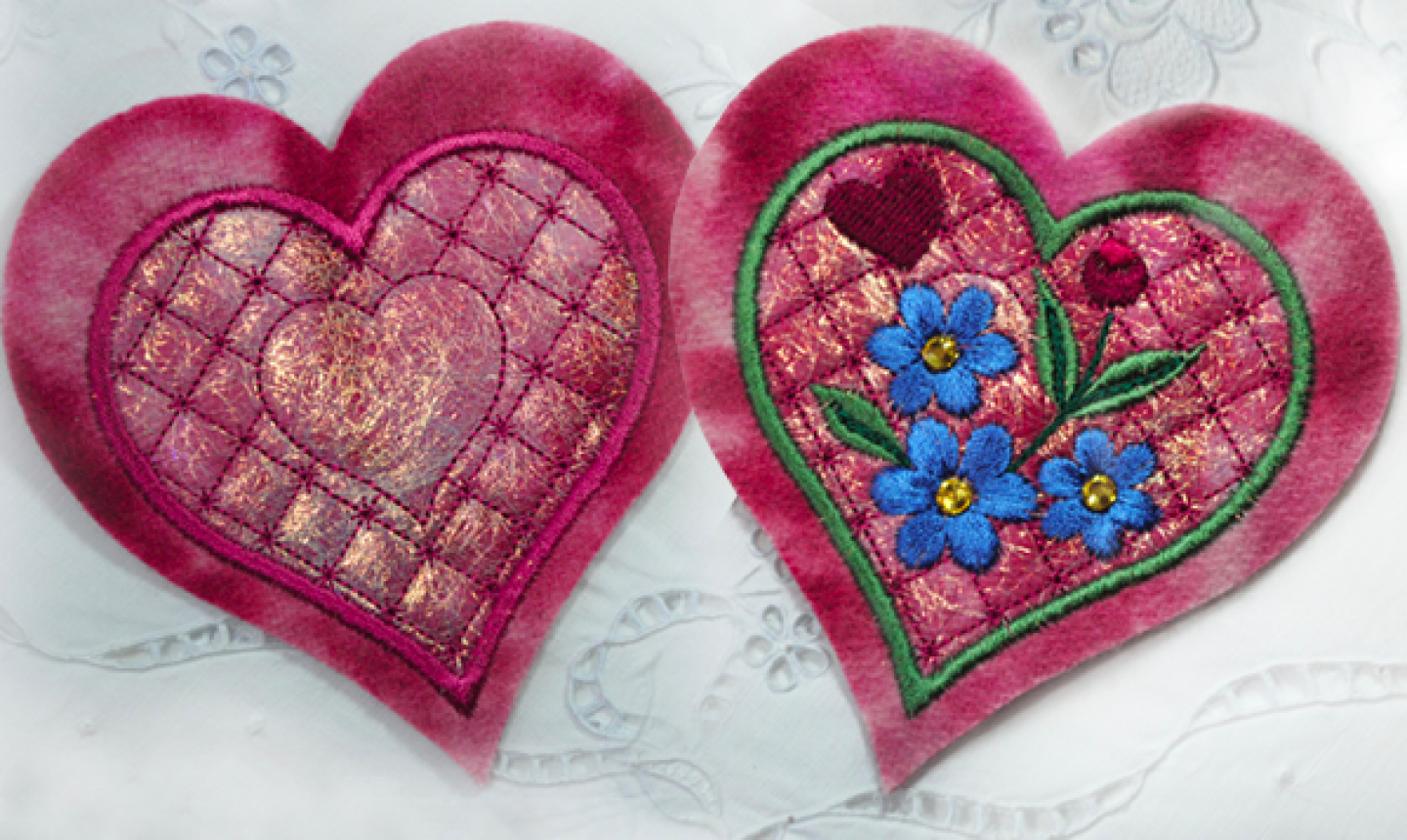 Once the Angelina is in place, finish your heart any way you like! The designs above use a cross-hatch design and appliqué satin stitches, plus a little decorative embroidery.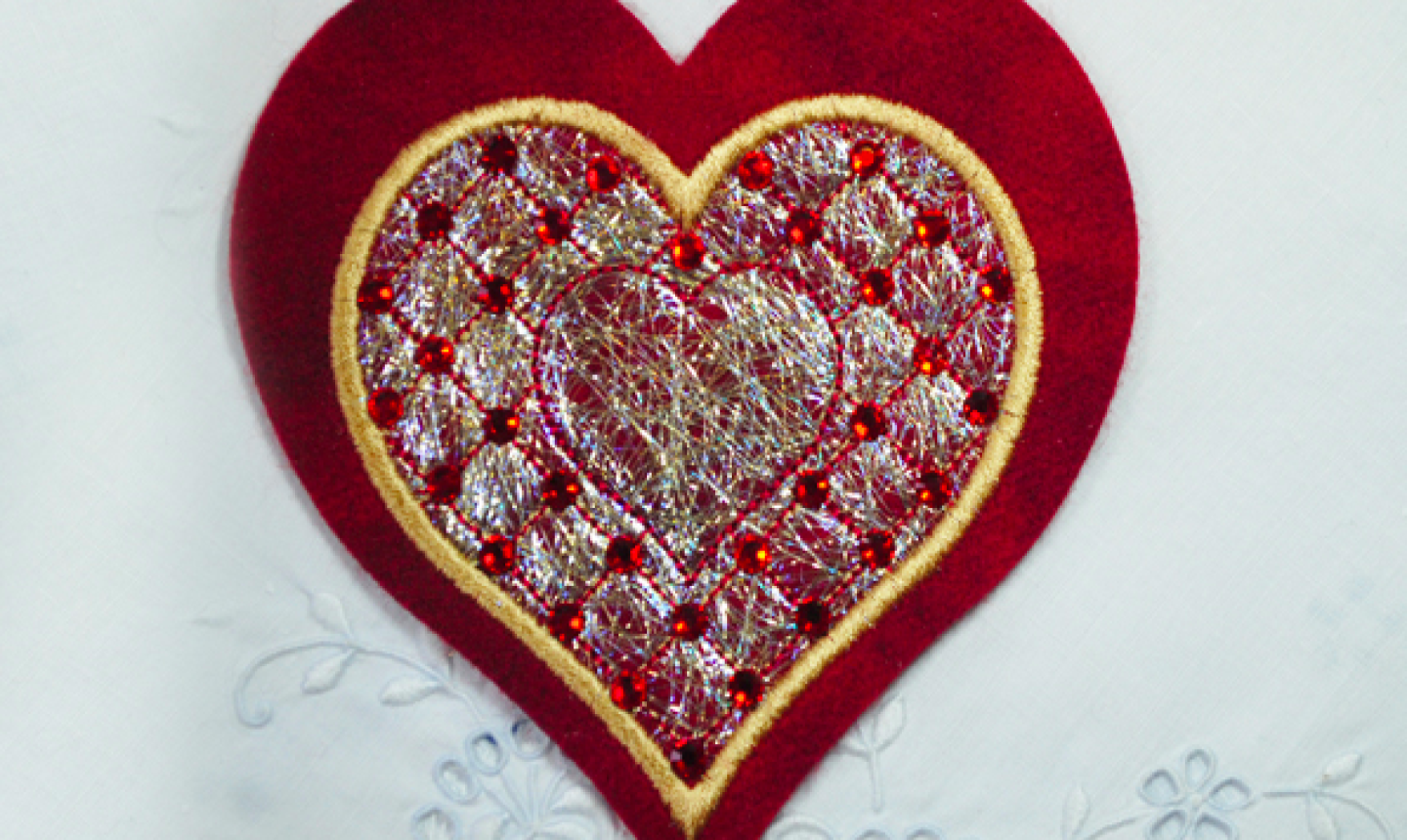 You can also add more embellishments, like 4mm hot-fix crystals or beads for extra sparkle. The possibilities are endless!