Have you ever crocheted a sweater only to try it on and be disappointed with the results? I certainly have. Figuring out how to crochet a sweater can be intimidating and overwhelming, even to the most experienced crocheters.
Whether you're learning how to crochet a sweater for the first time or already have some experience, simple mishaps can be disastrous to the finished project. You certainly don't want to devote all those hours to stitching only to throw the sweater in the back of the closet, never to be seen again.
If you're learning how to crochet a sweater for the first time, check out these tips to make sure you create a sweater that you'll want to wear.
1. Take accurate measurements.
It's tempting to fudge the numbers on your measurements, but doing so will result in a sweater that doesn't fit. Ask a friend to help you out if you need an extra hand or aren't sure if you're getting the most accurate numbers.
2. Choose a yarn you'll want to wear again and again.
Sometimes the yarn that's the most beautiful isn't always the most comfortable. Have you ever crocheted a sweater in a gorgeous yarn, only to find that the sweater is itchy and uncomfortable?
Swatch the yarn you're considering, then rub it against your skin to see how it feels. It's also helpful to look at projects others have made with the yarn to see if there are any comments about how the yarn feels.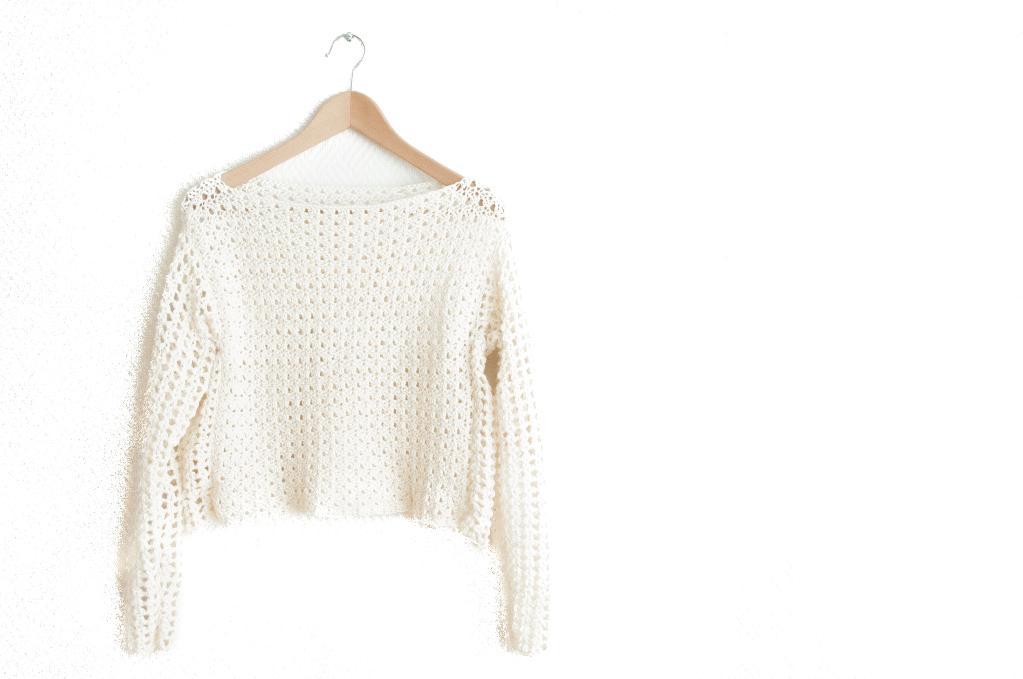 The Saltus Sweater pattern via Craftsy member joyofmotion
3. Choose a yarn that matches your lifestyle.
You don't want your sweater sitting in the bottom of the hamper for half the year just because you don't have the time or energy to hand wash it. If the thought of hand washing a sweater stresses you out, choose a yarn that's washable, like a superwash wool or a cotton. The Saltus Sweater pictured above, for instance, was stitched with a washable mercerized cotton that's easy to care for. 
4. Swatch, swatch and then swatch some more.
When you swatch, you're not just checking the gauge. You're also checking out how the yarn behaves and feels.
Once you've found a yarn you think you'll be happy with, wash it and check out how the yarn feels against your skin. Hang the swatch on the wall and see if it slowly stretches out over time or if it springs back to its original shape. All these behaviors are super important when you're thinking about using the yarn as a garment.
Want to learn more about swatching and checking gauge? Check out this post. It was written for knitters, but the rules apply to crochet, too!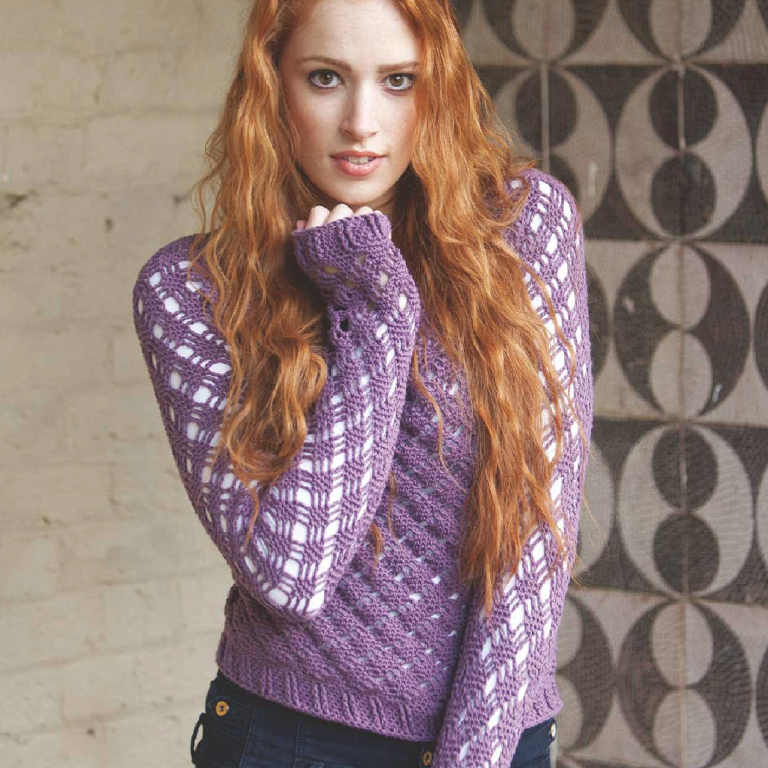 Lacy Sweater pattern via Craftsy member Vickibrown
5. Read the pattern before you begin.
This will give you an idea of the construction of the sweater. You may also want to research to see if the pattern has errata so that you can avoid mistakes along the way.
Practice any unfamiliar or special stitches that you see in the pattern so that when you get to that stitch in the sweater, it will be perfected already. The Lacy Sweater pictured above, for example, uses a beautiful lace pattern that you may want to practice before jumping in to the project.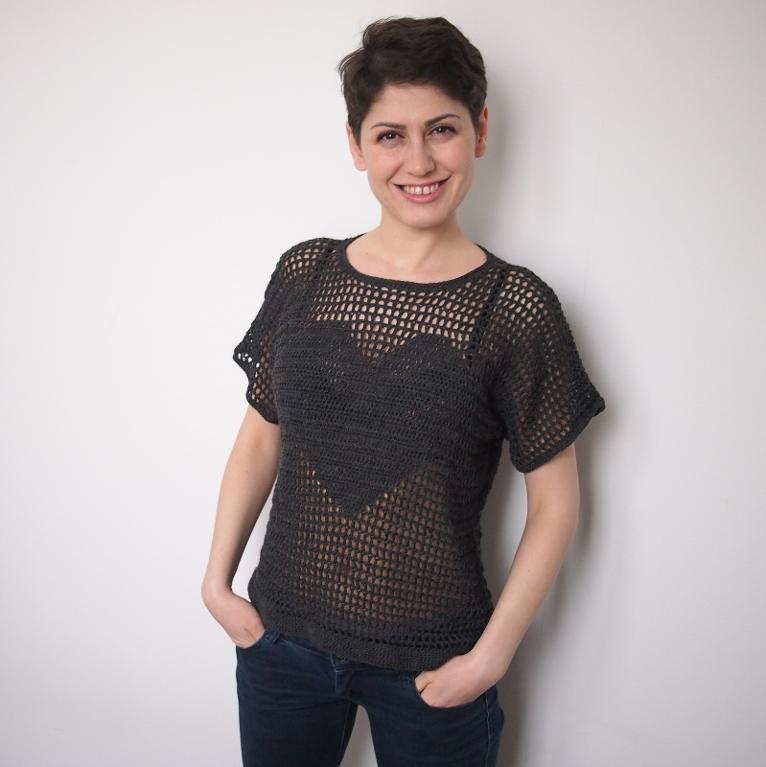 Heart Sweater pattern via Craftsy member Accessorise
6. Don't lose your spot.
Use paper and pencil, row counters, sticky notes — whatever you need to make sure you know where you left off in the pattern. For more complicated charts, you can also use washi tape to mark the row you're working on. This technique certainly comes in handy with projects like the Heart Sweater pictured above!
7. Block before you seam.
If your crochet sweater has a lot of seams, it's easiest to block the pieces before you seam. When you block, you're smoothing out those uneven edges and blocking them to their proper measurements. When you go to connect all those pieces, you'll have a smooth, even edge to work with.
8. Seam on a flat surface.
I love crocheting on the couch while I watch movies, but sometimes holding the piece in your lap can make seaming difficult. Choose a smooth, flat surface like a table so that you can line up all the pieces and make sure your seam is neat.