Do you remember learning how to braid for the first time? It remember being so enchanted by the process when I was a little girl. Just this week, I caught my daughter staring in the mirror creating two small braids in her hair — I could just see the mere excitement and joy she found in braiding her locks.
As an adult, I've found a whole new side to braiding: paper braiding! It is a great way to add texture and style to your paper crafts projects. You can really create anything with braided paper, from jewelry to scrapbooking embellishments.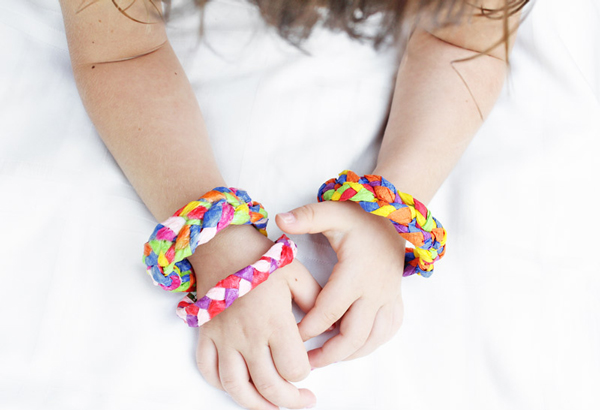 Photo via Babble Dabble Do
How to make paper braids
Supplies you'll need:
3 strips of paper
Glue or double-sided tape
Step 1:
Take three strips of paper all the same length and position like the photo below. If you are able to hold the paper together with your hands, you can also glue or tape the paper to stay in that position (lengths and widths can vary depending on how big you would like your braid).
Photo via WikiHow
Step 2:
Now begin to overlap the pieces of paper just the same as you would a typical hair braid. Overlapping one over the other having only two pieces of paper in your hand at a time. As you are braiding, it's important to crease the paper once you have crossed it over the other pieces. Take your time with the braiding as you must remember that paper can be very fragile, so making creases in the paper only when necessary will help your paper braid come out looking smooth.
Step 3:
Once you have completed the length of braid you desire, glue or tape the ends together to finish off the braid.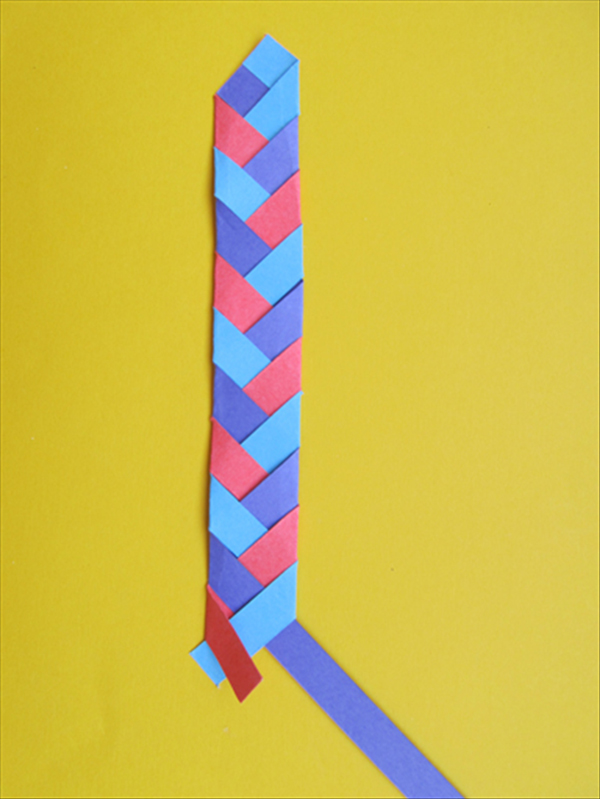 Photo via U Can Do Stuff
Here a few ways to use paper braids in your day-to-day crafting world:
1. Design cool bracelets
One of the simplest crafts you can do with paper crafts is create bracelets! The crepe paper bracelets at the top of this post make excellent crafts for the kids and even cute party favors. Making a bracelet is as simple as creating your paper braid, folding it into a circle and connecting the ends using double-sided tape or glue.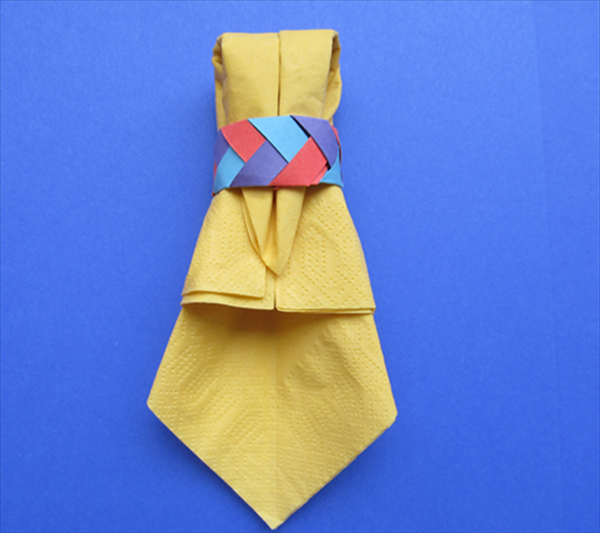 Photo via WikiHow
2. Create your own napkin ring set
This is a fun and easy way to spruce up your dinner party table. To make your own napkin rings, simply follow the same directions as making the bracelets, but just make these small enough to fit over your napkins. Your guests will rave over these simple table decor additions!
3. Make bookmarks
Need a thrifty gift for all your child's classmates at school? How about some bookmarks! These are so easy to make and only require the basic instructions of paper braids to create them. Just make the strips small enough to fit into your child's books. Encourage learning and gift giving through these one-of-kind gifts!
4. Making birthday cards, gift ribbon and tags
Braided paper is the best embellishment I can think of to turn a ho-hum paper into a gorgeous card to send off. Short on ribbon to wrap a present? Use a braided paper strand to finish off the gift in style.
Make every day beautiful with festive paper crafts!
Sign up for the Craftsy class Paper Arts to learn how to personalize gifts, events and home decor with trendy and impressive paper crafts.
Click for instant access >>
What kinds of projects will you use braided paper for?