Have you noticed the recent knitting trend that involves a textured stitch that looks like a beehive? I've taken notice, and I'm in love with the honeycomb knit stitch.
Textured patterns are a favorite of mine in the cold months because they're so darn cozy. The honeycomb knit stitch is no exception.
Honeycomb can be created in a couple of different ways. You can slip the stitches, which is great for making the honeycombs different colors, or you can learn how to knit cables. Either way, you're sure to get a knit that's warm — and one that looks much more difficult than it actually is.
Check out these honeycomb stitch patterns and knit up something textured and cozy when the freezing temperatures hit.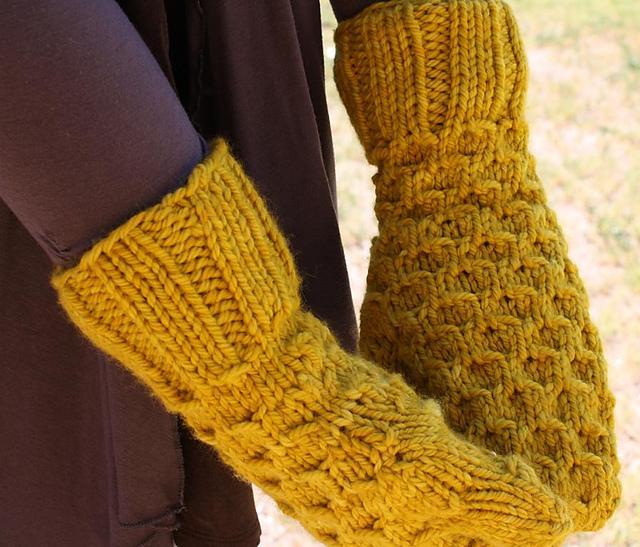 Photo via Craftsy member mustknitfaster
Honey Mittens
Fans of texting, say hello to the perfect pair of mittens! These mittens feature a thumb that folds back so you can easily text on your smartphone — even when it's freezing cold! These use a chunky-weight yarn, so they knit up quickly and make great gifts.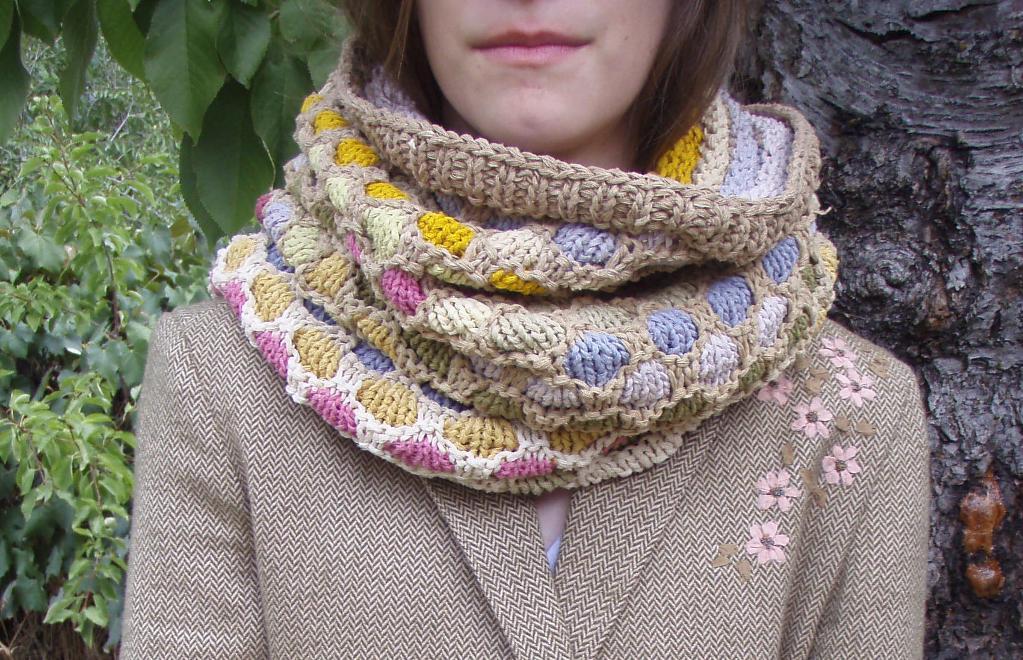 Photo via Craftsy member vcatherall
West Desert Hood
Get ready to slip some stitches to create this gorgeous colorwork. Designer vcatherall actually hand-dyed this yarn that came from an old sweater to match the colors of Utah's West Desert. Beautiful!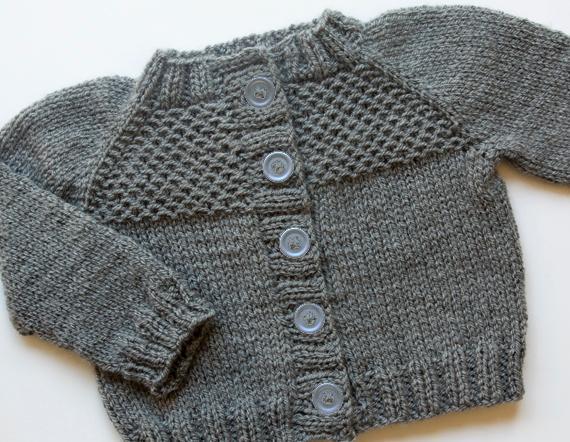 Photo via Craftsy member Sarah Cooke
Honeycomb Cardigan
Babies will look even more snuggly in this honeycomb cardigan that's worked seamlessly from the top down. The honeycomb pattern is only on the yoke (both front and back), so this little cardi will work up fairly quickly if you have a speedy stockinette stitch.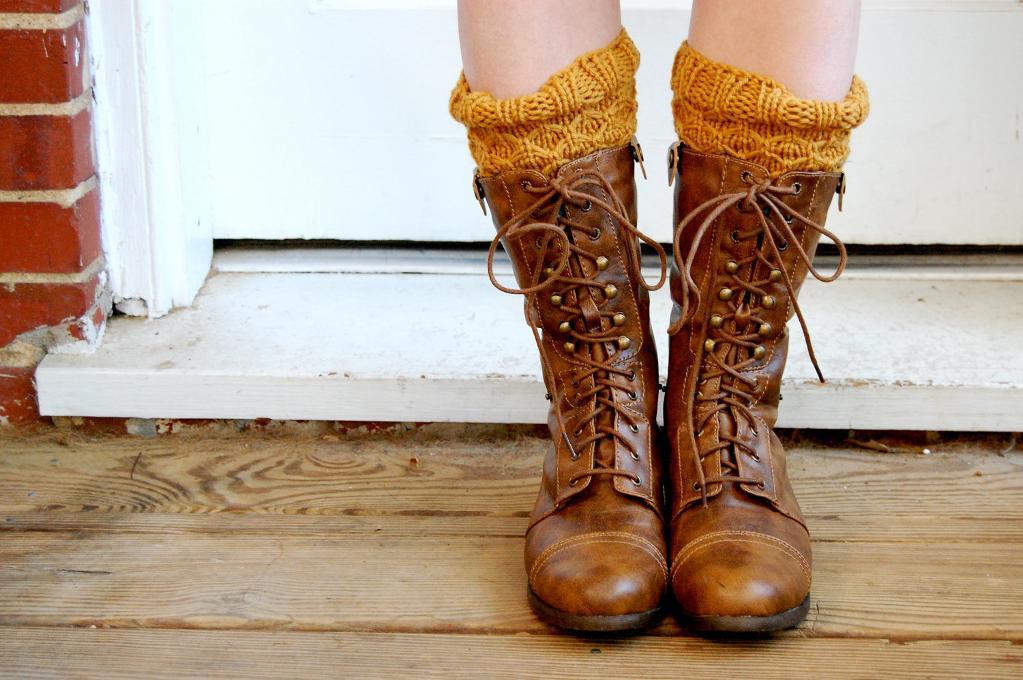 Photo via Craftsy member adknits
Honeycomb Boot Cuffs
I love wearing boot cuffs, and I've made so many pairs as gifts! Add this pair to your list of textured boot cuffs and gift them to the stylish gal in your life. This honeycomb pattern, like many of the others in the roundup, uses slip stitches to get the beehive effect.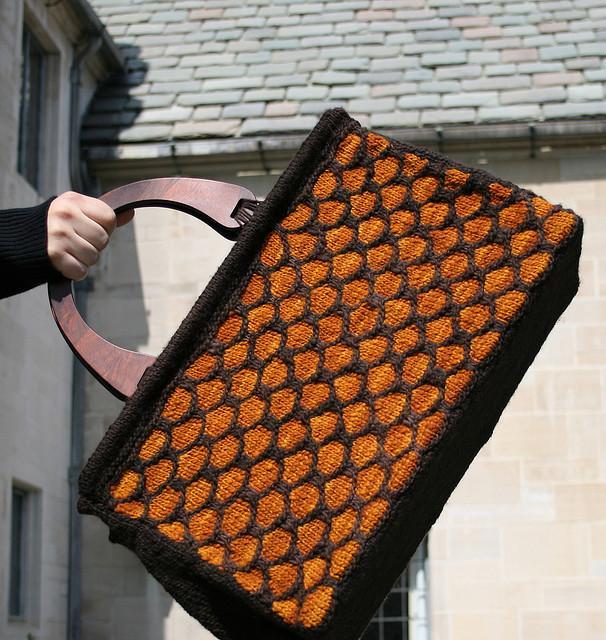 Photo via Craftsy member Grace Akhrem
Honeycomb Tote
Ready to dabble in the world of purse making? You'll need a few non-knitting supplies to make this purse, like handles, purse feet, and fabric for lining. And of course you'll learn this pretty honeycomb pattern, too!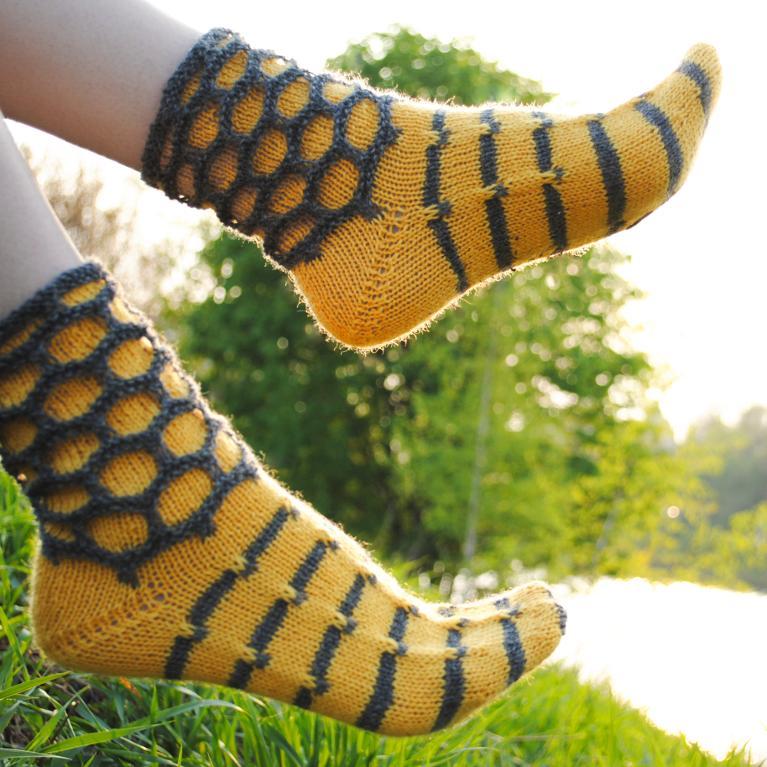 Photo via Craftsy member herrlichkeiten
Walking On…Socks
No stranded knitting here! Slipped stitches give you the cute honeycomb cuff on these socks. Don't feel like you need to stick with traditional bee colors here. I'd love to knit these up in a neon and neutral color.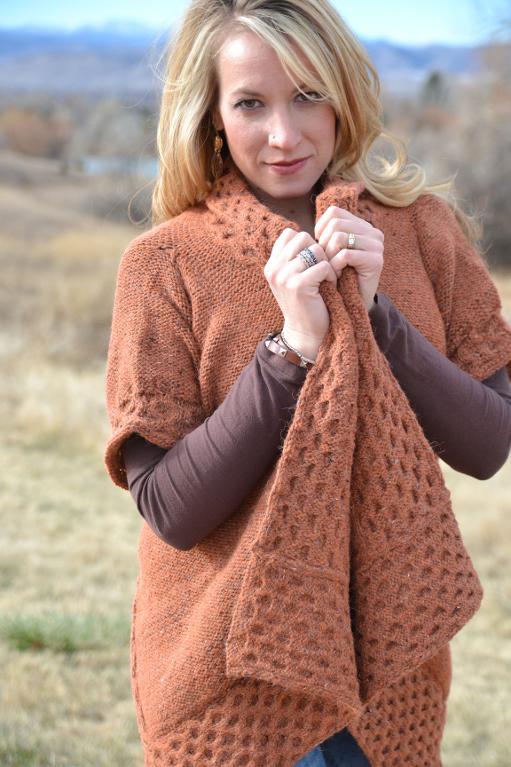 Photo via Craftsy instructor Marly Bird
Honeycomb Swing Coat
Check out the honeycomb pattern on the edges of this swing coat. This beautiful texture is created using simple cables, so have a cable needle handy when you start on this pattern. Designer Marly Bird says you can wear this coat with a belt for a more polished look.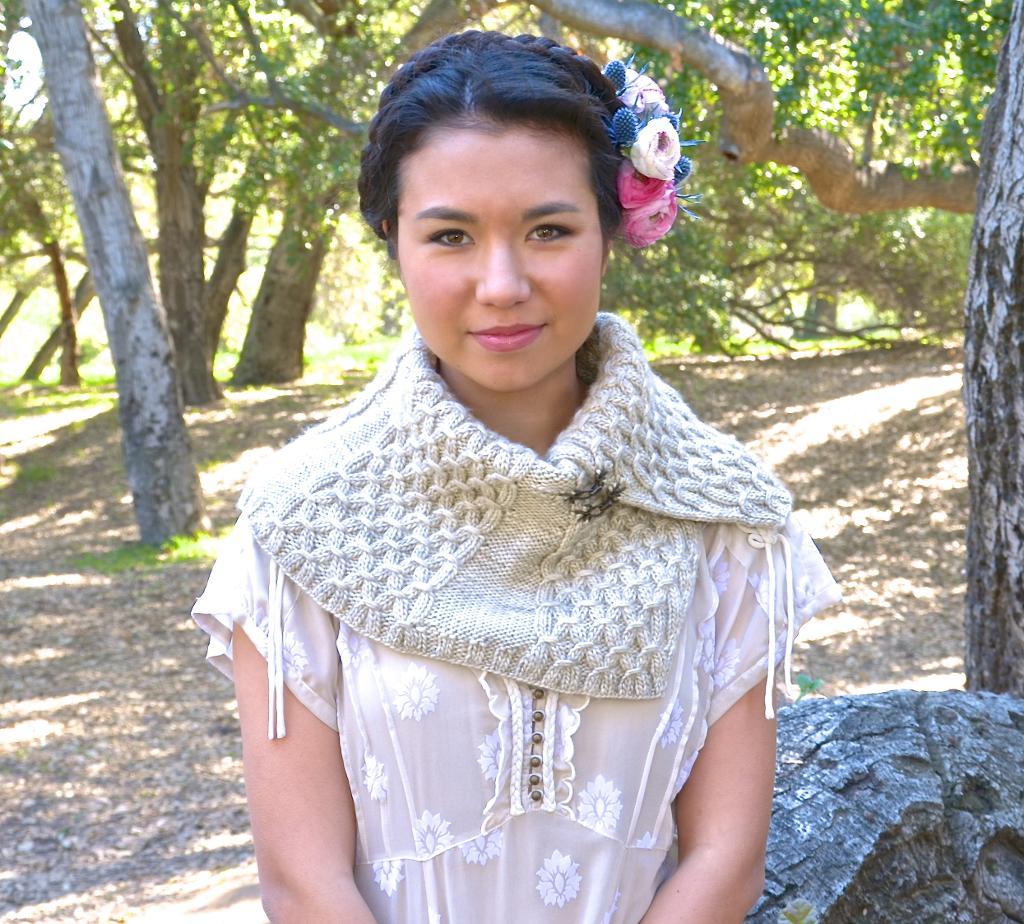 Photo via Craftsy member Pam Powers Knits
Replier Cowl
This smocking stitch is similar to a honeycomb pattern, but you don't need a cable needle to knit it. I love how this cowl folds over to create a collar, not to mention extra warmth.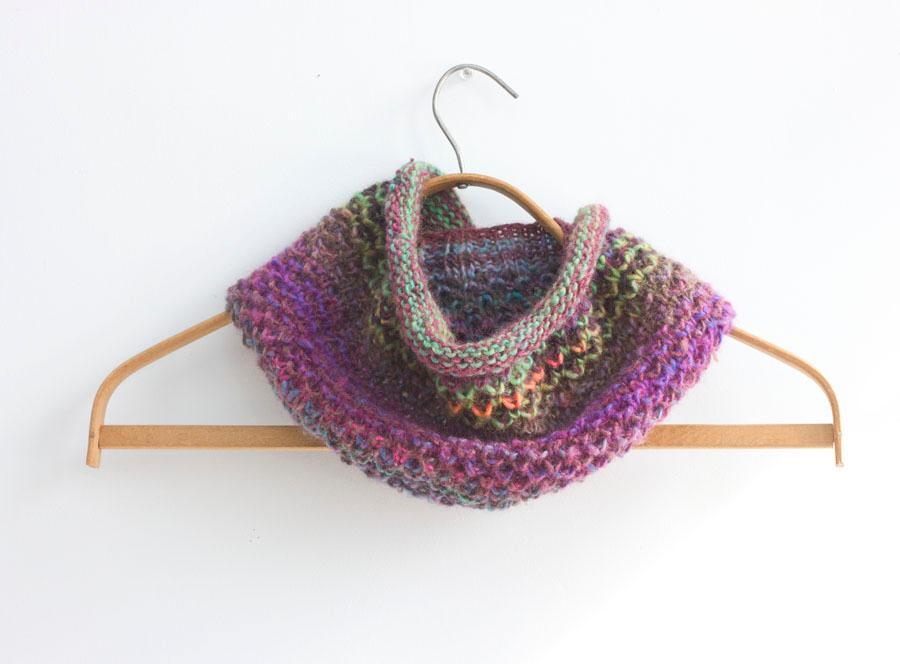 Photo via Craftsy member Black Iris
Honeycomb Cowl
No need for complicated stranded knitting or even changing skeins with this cowl pattern. Knit in Lion Brand Amazing yarn, the colorway does all the hard work for you. Designer Black Iris also suggests lengthening the cowl to easily turn it into an infinity scarf!