Go beyond basics and explore the flavorful magic of cooking with compound butter! These homemade butter mixtures can be used like a spread or a sauce — but unlike traditional store bought butter, they include supplementary ingredients, creating savory (think: rosemary, thyme and sage) or sweet (like honey, cinnamon and fruit) flavors. The savory ones are best when melted over meat as a quick-as-can-be sauce, and the sweet ones taste splendid when smeared over biscuits or toast.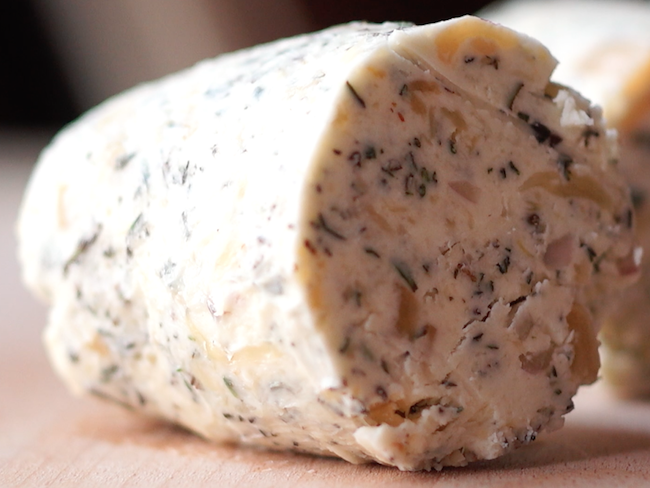 Compound butters come in countless flavor combos, and once you get the hang of making your own at home, you can dream up your own mixtures. To get started, simply follow the recipe below for rosemary butter (from MasterChef season 7 winner Shaun O'Neale!) and see for yourself why you'll never settle for less again.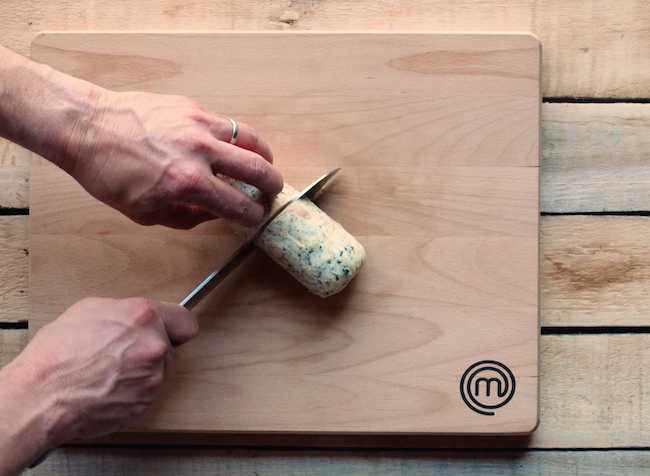 Homemade Rosemary Butter Recipe
Ingredients:
2 heads roasted garlic
1 cup butter (8 ounces/225 g), at room temperature
2 tablespoons chopped fresh rosemary
1 tablespoon chopped fresh thyme
1 tablespoon chopped fresh savory
2 tablespoons minced shallots
Salt and freshly ground black pepper to taste
Directions:
Watch this video for a quick walk-through, or read the directions recipe below.
Squeeze the roasted garlic out of the skins into a food processor and add with the other ingredients. Process until thoroughly combined, stopping to scrape the sides as needed.
Scrape the butter onto a sheet of plastic wrap or parchment paper and tightly wrap it into a cylinder.
The butter will keep for up to 2 weeks in the refrigerator or up to 2 months in the freezer.
P.S. Did we mention this recipe goes great with steak?
Learn how to do it yourself in our MasterChef classes here.