Summer is here, and that means it's officially ice cream sandwich season. But when making your own ice cream sandwiches, there are plenty of pitfalls that can lead to a less-than-stellar sweet. Too-drippy ice cream, too-hard cookies, or ice cream shooting out the sides as you eat are just a few of the potential ice cream sandwich calamities one might experience.
Happily, there are very easy fixes for most of the common pitfalls that you might experience when making ice cream sandwiches. Here, we'll detail 10 helpful tips so that you can always attain ice cream sandwich success. 
1. Don't stack 'em too high.
Sure, a 6″ tall ice cream sandwich might satisfy some childhood snack fantasies and look amazing on Instagram. But in terms of a pleasurable hand-held ice cream eating experience, it will likely miss the mark (not to mention, make a mess). Don't use cookies that have too much volume, and don't overdo it with the ice cream.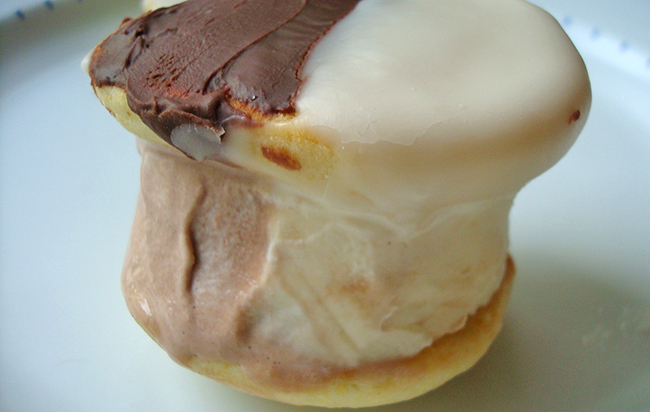 2. Do use soft cookies.
Choosing the right cookies for your ice cream sandwiches is an art…but also a science. It's a matter of fact that your cookies will harden when combined with very cold ice cream, particularly if you're making your sandwiches in advance and chilling them. So to avoid breaking a tooth or shooting ice cream out the sides of your cookies, use soft cookies. Slightly cakey cookies (think: whoopie pie–style cookies, or slightly under-baked drop cookies) are ideal. 
3. Don't overdo it with those morsels.
Have you ever noticed that chocolate chips become rock-hard when frozen? If you are using chocolate chip cookies for the bookends of your sandwich, consider dicing the chocolate instead of using whole morsels. Alternatively, use your favorite classic recipe and assemble the  ice cream sandwiches right away, while the cookies are still at room temperature.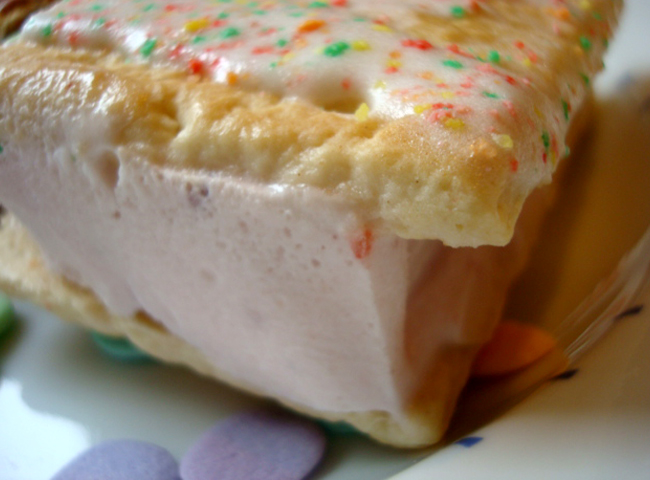 4. Do think outside the cookie jar.
Cookies are undoubtedly the most frequent bookends for ice cream sandwiches. But by getting inventive, you might discover new favorite flavor and texture combinations. Some examples of alternatives: Thin slices of cake, bar cookies such as blondies or brownies, pie crust, or even toaster pastries can make excellent ice cream sandwiches. 
5. Do use a measuring cup for perfect scoops.
Here's a tip from Nicole Weston, a fellow blogger on the Bluprint Blog; use a flat-bottomed measuring cup to scoop ice cream for sandwiches. You'll be guaranteed perfectly smooth sides and will be better assured that the ice cream will lie flat and even between the cookies. 
6. Don't rely on subtle flavors.
Hate to say this, but chilling your cookies will dull the flavors slightly. This means that ice cream sandwiches might not be the best use of very subtly flavored cookies. Classic and assertive flavors like chocolate, peanut butter, or even stronger citrus flavors like lemon can all work well. 
7. Do work in small batches.
When assembling ice cream sandwiches, always work in small batches. This will ensure that the ice cream doesn't get too soft. You can divide the ice cream into a few different portions so that you can keep some of the ice cream in the freezer while you work.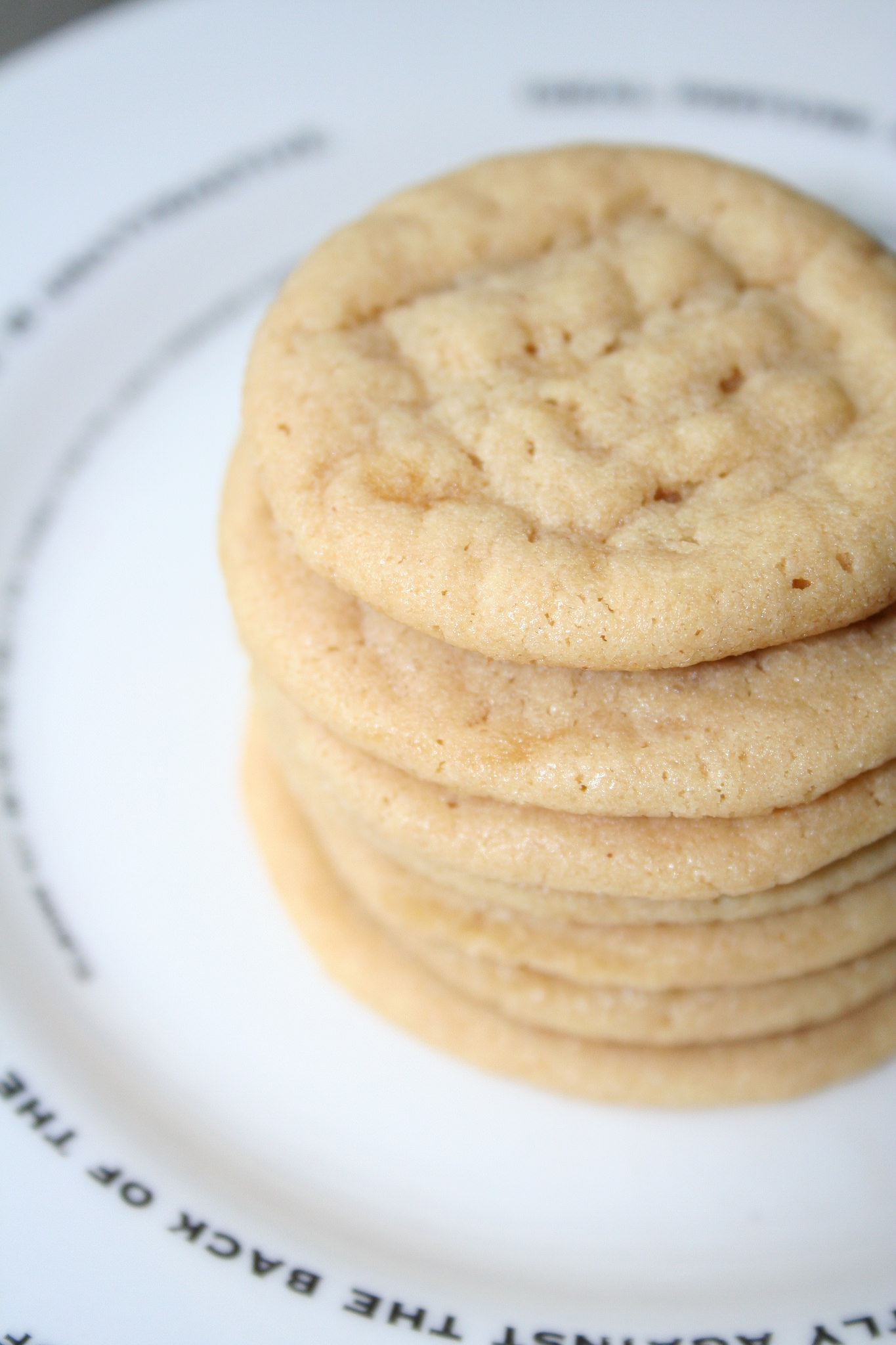 8. Don't mix and match just any cookies.
You'd be surprised by how many people make sandwiches with cookies of different sizes. Be sure to pair together "twin" cookies of similar sizes before you start assembling your sandwiches. This will keep you from scrambling once you get started, and it will help keep your hands clean while you eat.
9. Do wrap them individually. 
If storing your ice cream sandwiches for later consumption, wrap them individually and securely in waxed paper and/or aluminum foil. This keeps any drips contained, since the ice cream won't harden right away when put in the freezer. It also makes for easier extracting of a single treat when you decide it's time for a snack.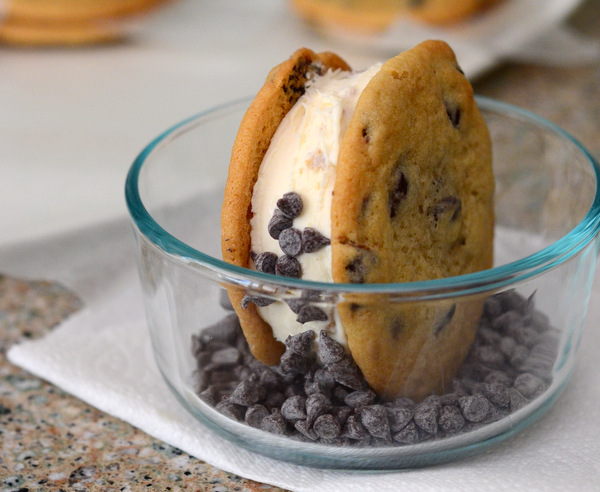 Photo via The Bluprint Blog 
10. Don't garnish too soon.
This is a personal tip that I have found successful: If garnishing the edges of your ice cream sandwich — say with sprinkles or chocolate chips — don't do it before you freeze the treats for later consumption. Instead, add the garnish directly before serving by dipping the sides in your topping of choice. This way, the decorations won't be rock-hard and frozen, and the flavor will be better. 
Ready to make your own homemade ice cream sandwiches?
We highly recommend this creative take from Joshua John Russell, the star of Man About Cake! Use cake scraps as the bookends and fill 'em with homemade mint chocolate cookie ice cream.
I scream, you scream…
You know what comes next! Craft chilled treats — from gelato to ice cream pie — with YouTube star Gemma Stafford.Get the Class