Make your home festive for the holidays by decorating with greens. Whether you make a wreath, a garland or toss a few sprigs in a vase, there are loads of greens to be foraged right around you to bring indoors and add fragrance and festivity to your home.
Scroll down to discover 10 easy-to-find holiday greenery ideas for your home!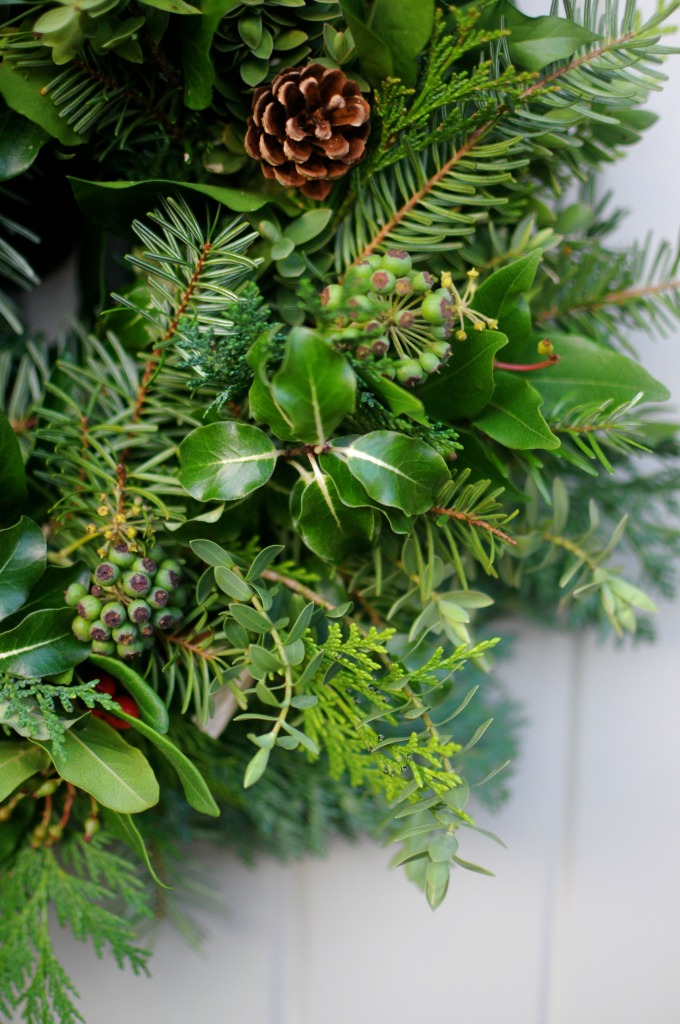 1. Olive branch
If you live in a warm climate, you'll have access to gorgeous silvery olive branches. These look super sweet tied in a bunch with a gold ribbon for a door swag. Alternatively, make a simple wreath by weaving them into a circle wreath and securing with wire.
2. Fir
Fir makes a great base for green wreaths! The silvery green looks gorgeous next to berries and other foliage. It's quite dense, so it takes up lots of space, making a full and lush wreath design.
3. Eucalyptus
Fragrant eucalyptus dries really well, so just spread it around the house for that refreshing Christmas scent! Seeded eucalyptus looks lovely in a vase or made into a wreath packed with all eucalyptus for a simple, chic look with a lot of impact and interesting texture.
4. Cedar
Cedar adds a gorgeous lime-green to the mix and a wonderful fragrance as well. Add to green wreaths (after your heavier greens have been wired on). Use in garlands and mantle decorations.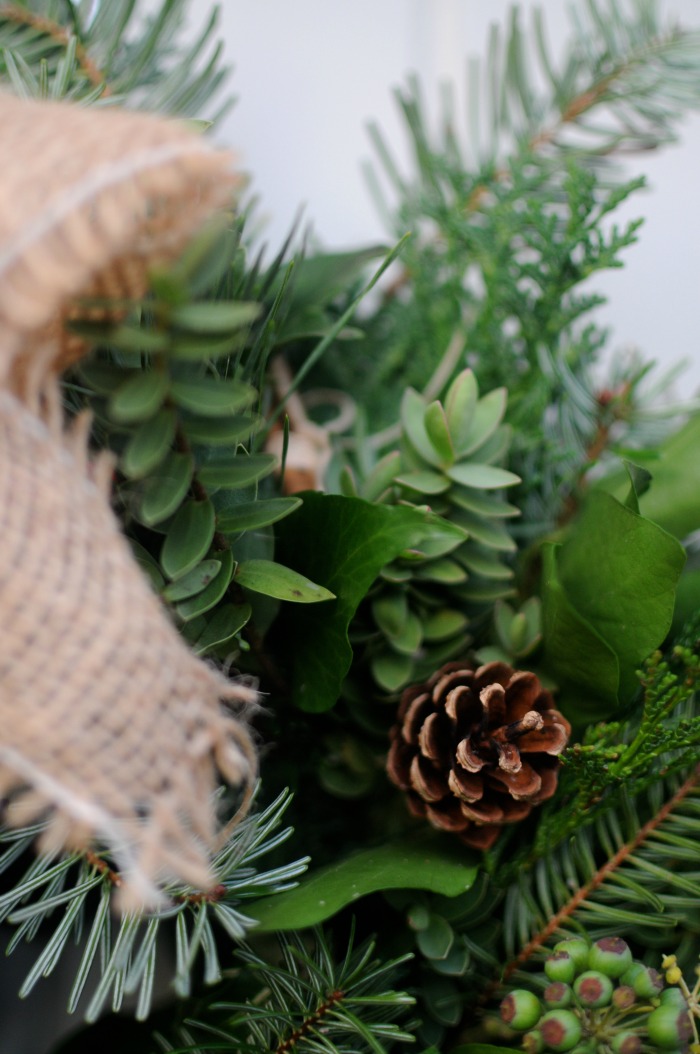 5. Rose hip
Trim roses and get your hands on some festive decorations at the same time. Colorful and festive, rose hip and adds lovely texture to wreaths, arrangements and swags. The berries dry nicely as well.
6. Berried ivy
Berried ivy has rounder leaves and gorgeous dark blue berries! It's a lush look for wreaths and garlands. Add the berries on last after you've added heavier, denser greens to your wreath or garland. Add berried ivy to flower arrangements for that wild English look! It offers the same look as a vine, creating a curvy shape for arrangements.
7. Boxwood
Boxwood is a lovely traditional green to use for wreaths, pomanders, swags, garlands and other festive decorations. I even love to add a bit to the top of a gift with a sweet ribbon! Boxwood adds a lush, dense look for greening up a wreath.
8. Hebe
Hebe has a similar look to boxwood. It's lovely on wreaths and swags. Mix in with cedar and fir for an easy wreath. Boxwood and fresh oranges make a gorgeous traditional Christmas wreaths.
9. Pittosporum
Whether you use variegated or plain green pittosporum, it adds a lovely light and wispy look to wreaths, garlands, flower arrangements and swags. It lasts well outside, but not as well indoors.
10. Juniper
The silvery leaves and berries of juniper add a frosty touch to wreaths, garlands, swags and little holiday arrangements. They will dry and then you can use the juniper berries in cooking!
You might also enjoy our post on how to make a fresh Christmas wreath.