With the chill of winter and still-short days, warm comfort food dishes are often all that sounds tasty. Perhaps because these dishes are so, well, comforting. But with the start of a new year and resolutions abounding, it's nice to find dishes that fill you up without filling you with guilt. And with all that's in season now, there are plenty of opportunities to add a lighter dish here and there to help balance out the rest.
If you too like a break from the heavy stews and never-ending bread every now and again, then you'll definitely appreciate the recipes below.
I've gathered my favorite healthy winter recipes that will add a bright pop of color, freshness and health to any winter table — without lacking a single ounce of flavor or creativity!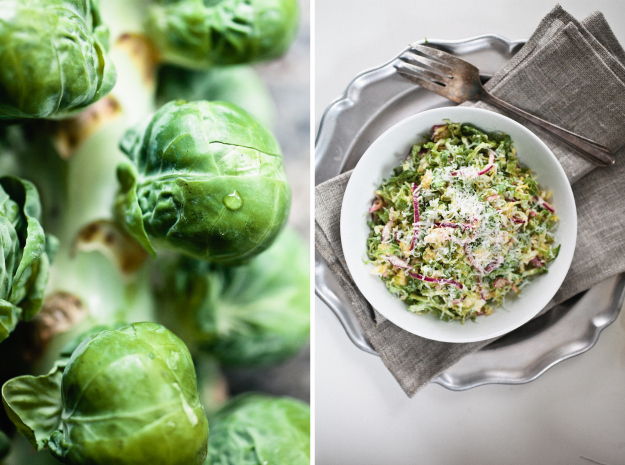 Brussel sprouts
Let's first start with Brussels sprouts. Now I know these little cruciferous vegetables have a bad rap and I've tried my best to be their advocate because I really do believe that the reason why they often get picked over is because people haven't had them prepared well. And you don't need cream to convert the sprout haters, I've won people over using them raw in salads.
Like this one here, with red onion and salty Pecorino.
Or if raw isn't your thing I think you'll love this recipe for a shaved Brussels sprout salad with a honey mustard vinaigrette. The sprouts get a roast before they are thinly shaved then tossed with pecans, farro and dried cranberries.
Next up is squash. This recipe for Parmesan crusted butternut squash is a sweet and savory marriage. Sure there's cheese but it's such a little amount and with Parmesan, a little goes a long ways.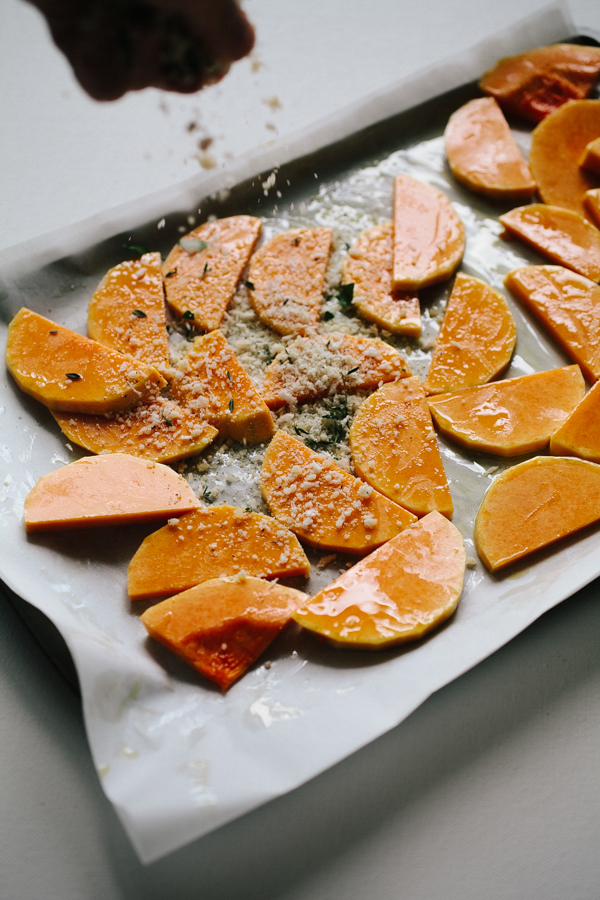 Winter salads
Brussel sprouds not your thing? How about a filling salad?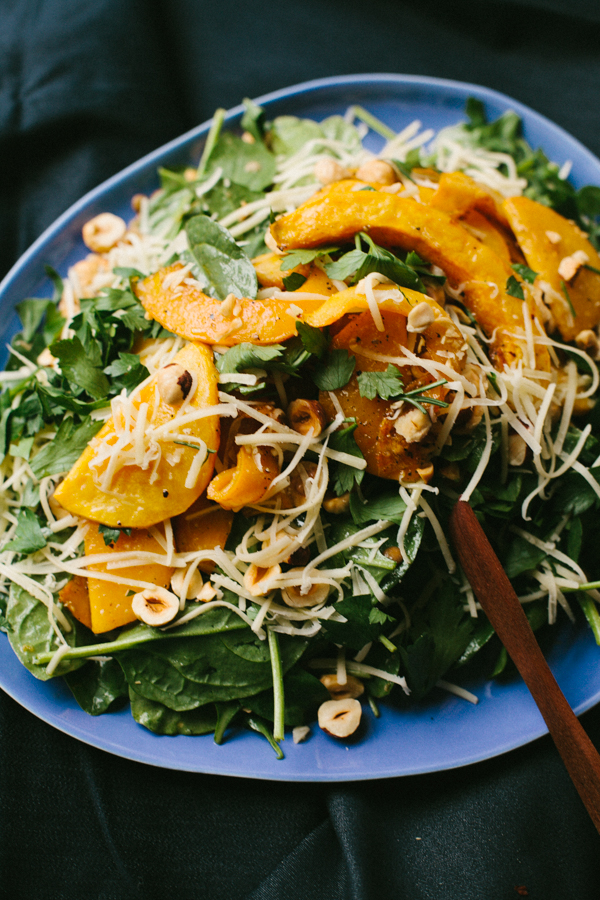 Along those same lines; yams. I LOVE my mom's marshmallow covered candied yams, which, let's be honest, really belong on the dessert table. But, this Roasted Yams with Ginger and Pickled Red Onions recipe, inspired by a trip to London last year, is loaded with fresh flavors and the colors on this dish make it a quick favorite.
I've never thought to do a savory quick bread before but this gluten-free version with toasted almonds and loads of herbs sounds amazing and really quite perfect for the holidays.
In the winter I crave freshness and this craving has led me to discover that many of my favorite vegetables that I love to roast also taste pretty fantastic raw. This salad of shaved cauliflower sounds pretty amazing.  I love that there's a bit of bitterness from radicchio and sweetness from some glazed walnuts. What an unexpected surprise it would be to find this vibrant dish on the holiday table.
This is another one of my favorite salads that uses raw fennel, leeks, celeriac and apple to create a flavorful bite.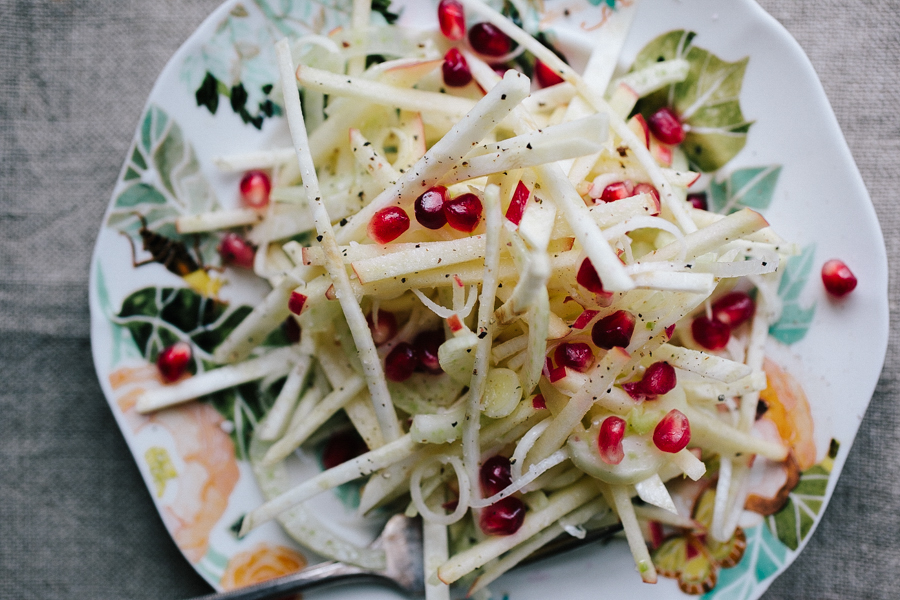 Transform veggies into dishes your family will crave!
Get expert instruction and loads of recipes from Cooking Light executive chef Anna Bullett. Sign me up! »