Tykes and grown-ups alike love to indulge in Rice Krispies treats. Today, I'll share my way of making this guilty pleasure into a better-for-you, all-natural version, full of flavor and sweetness without the added guilt. These healthy Rice Krispie Treats are laced with dried cranberries, peanut butter and chocolatey goodness. Rice cereal treats will never be the same — they'll only be better!
Follow along to learn how to make healthy Rice Krispie Treats!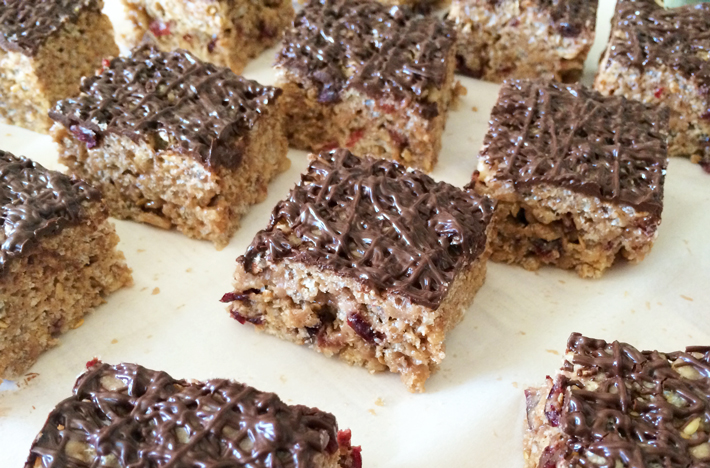 The biggest shock with these treats is they're marshmallow free and butter free! Instead of marshmallows and butter, we're going to use honey and peanut butter. You should be able to find local honey and freshly made peanut butter at your nearest market, farmers market or grocer. You'll be tempted to dive right in!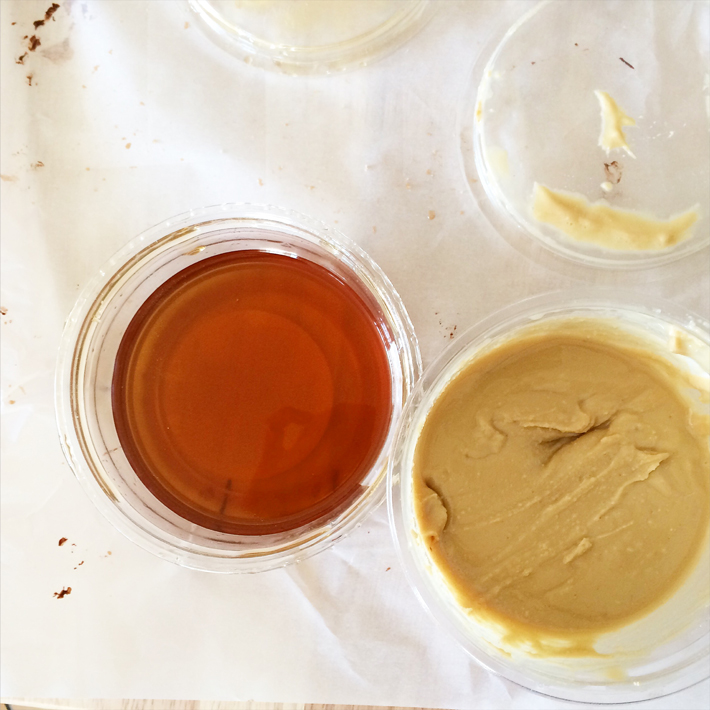 The other ingredients include dried cranberries, flaxseed, cocoa powder, rice cereal and dark chocolate chips.
I've listed flaxseed as optional because it can be tough to find in a small quantity. I suggest visiting a farmers market or natural grocer with self-serve bulk bins. You'll be able to find flaxseed and grab just the right amount needed. If you can find it, use it! It's got tons of nutritional value, best absorbed by the body when ground up.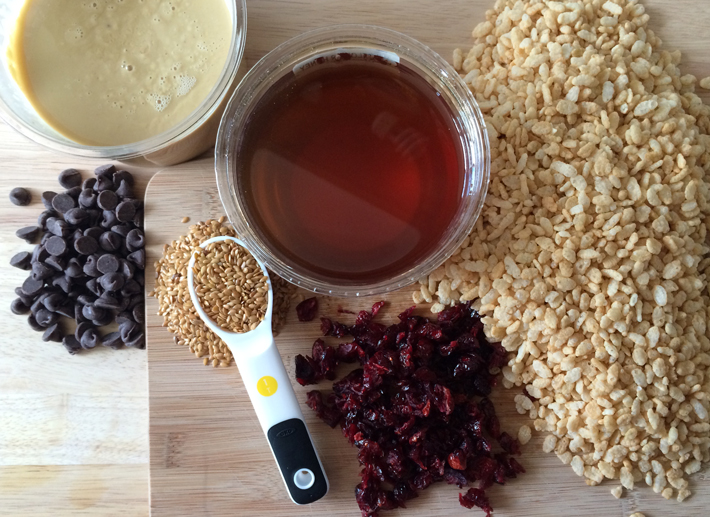 Healthy Rice Krispie Treats recipe
Makes 16 bars.
Ingredients:
4 cups rice cereal, preferably organic and gluten free
½ cup dried cranberries chopped into small pieces
2 tablespoons ground flaxseed (optional)
½ cup plus 2 tablespoons honey
½ cup peanut butter or nut butter, preferably fresh and organic
2 tablespoons unsweetened cocoa powder
¼ cup dark chocolate chips
Directions:
Step 1:
Line an 8″ x 8″ pan with parchment paper and set aside.
In a large bowl, combine rice cereal, dried cranberries and flax seed. Set aside.
Step 2:
In a small saucepan, heat honey over medium heat until it starts to boil. Remove from heat and whisk in peanut butter until smooth. Add two tablespoons of cocoa powder and whisk until just combined. Quickly pour the honey mixture over the rice cereal mixture and mix together using a spatula until combined.
Step 3:
With your spatula, turn out cereal mixture into parchment paper–lined pan. Press warm Rice Krispie treats along the edges and into the corners.
Step 4:
Melt dark chocolate in a small bowl and microwave it for 30 seconds at 50 percent power. Stir and repeat heating until completely melted and smooth. Drizzle with a spoon or spread over rice cereal treat.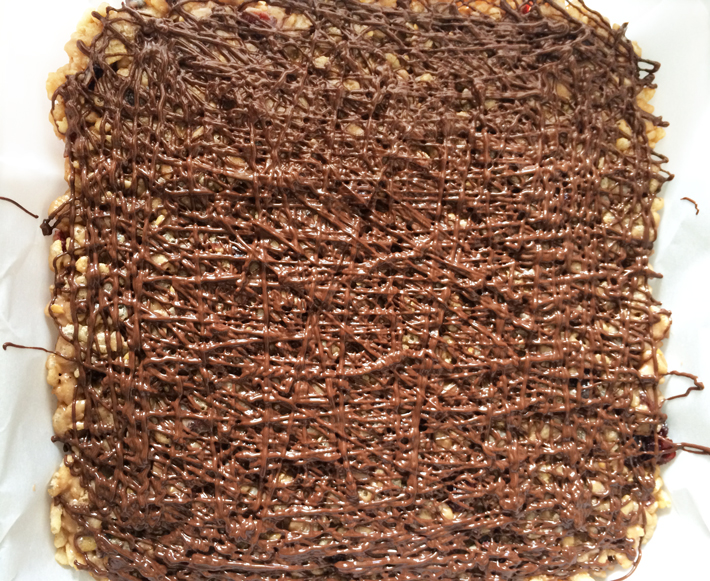 I poured the melted chocolate into a zip-top bag and snipped the corner to drizzle all over the cereal treat. I like the look of this best!
Step 5:
Let cool completely and/or refrigerate until set. Carefully lift out the cereal treat by the parchment paper. Cut into 16 pieces.