Admit it — we all love snacks. I mean really, who doesn't? Snacks usually make me think of kids and Goldfish crackers, but snack time can be so much more enjoyable (not to mention healthy) for kids and adults alike!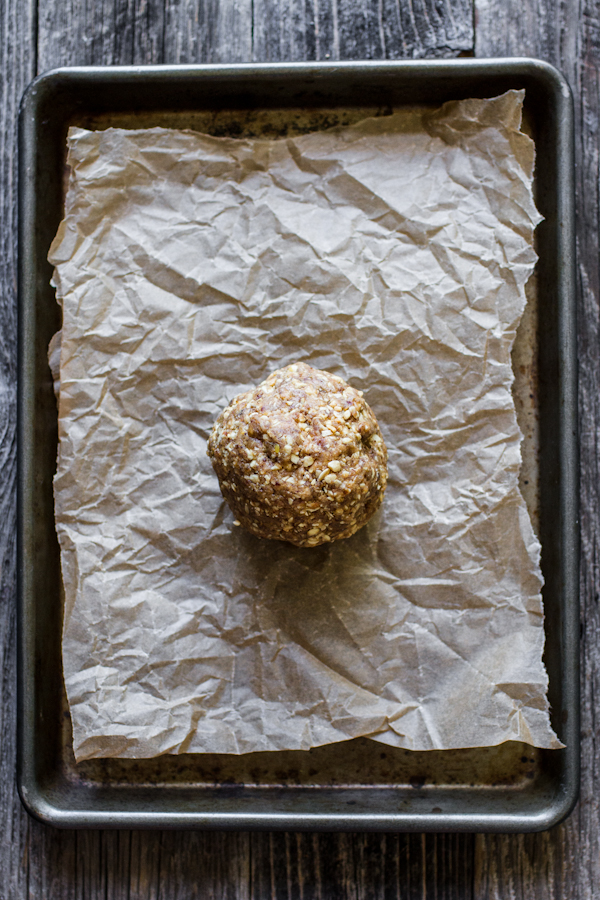 Photo via Edible Perspective
Learn how to make your own snacks at home to ensure snack time is completely delicious!
There are so many different types of homemade snacks out there, but for today I'm going to give you a mix of sweet, savory, baked and no-bake treats that will leave you and your family or friends the happiest snackers around.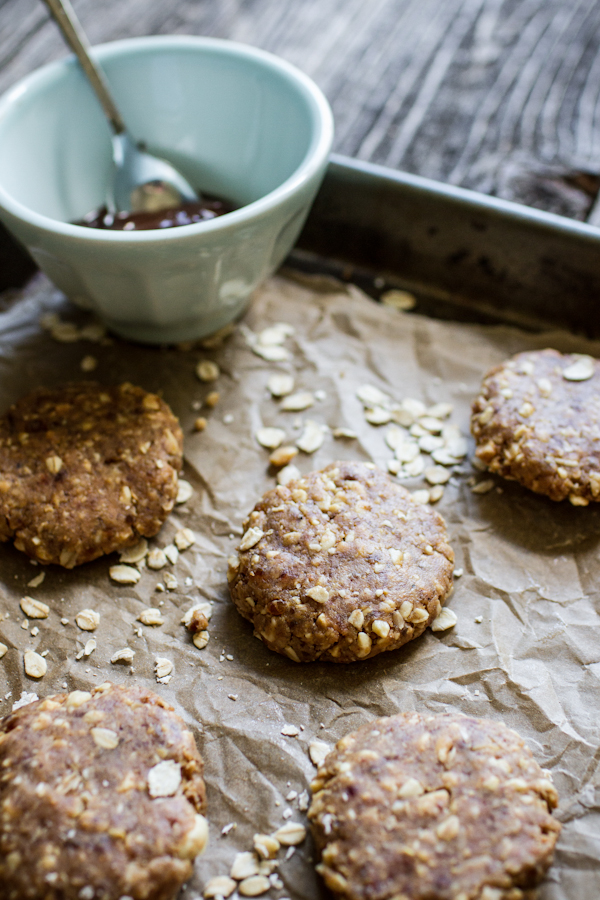 Here are 5 snack ideas you can easily make at home:
1) Popsicles:
Not only are these incredibly easy to make but you can customize them differently every single time you make them. Also, the store bought brands typically add unnecessary ingredients that you can avoid by making them yourself! All you need to do is blend any combination of fresh or frozen fruit together with milk (to make them creamy) or no-sugar added juice (to make them sweeter and lighter) and you're ready to go. Pour into your molds, freeze for a few hours, and there you have it! Don't have molds? No problem! You can also use mini paper cups with ice pop sticks. After the liquid freezes, just tear away the paper and start licking.
2) Trail mix:
While it's easy to buy ready-made trail mix, making your own is so much more fun. It's also incredibly easy to throw together and choosing each ingredient individually will ensure you love your mix! Head to any grocery store with a good bulk bin selection. Fill bags with small amounts of your favorite ingredients. Bring them home, mix together everything together in a bowl, and portion out into sealed containers or fill one big jar.
This is the perfect filling snack to keep you going all day long. It's great for road trips and hiking, too!
Here are some ingredient ideas: Roasted and salted nuts, raisins, dried cranberries, dried cherries, dried mango, sunflower seeds, chocolate chips, dried figs, granola, dried coconut flakes, etc.
Make it extra special by mixing clusters of homemade granola!
3) Crunchy roasted lentils:
Did you know you can roast cooked lentils into a salty, crunchy, completely addicting treat? It's true! They're also packed with protein and fiber! Pick up a bag of beluga lentils (the tiny black ones) then follow the easy instructions to make snack-able lentils here!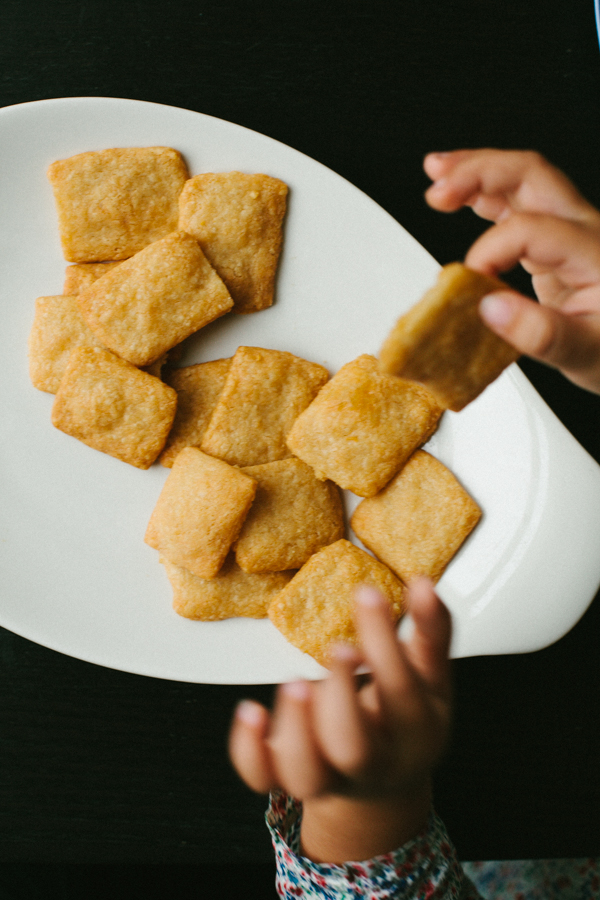 Photo via Ashley Rodriguez
4) Whole wheat cheese crackers:
If you are a huge fan of Goldfish crackers, you can make pretty much the same thing-or better-right at home. You'll only need six ingredients before you're on your way to crunching on homemade crackers. I bet the store-bought versions have more than six ingredients!
5) No-Bake Peanut Butter Cookies:
These are such a great snack option, no oven required! The recipe I have below is booming with peanut butter flavor, packed with healthy fats, protein and fiber, then laced with a drizzle of dark chocolate. They're a soft and chewy cookie that the little ones are sure to love!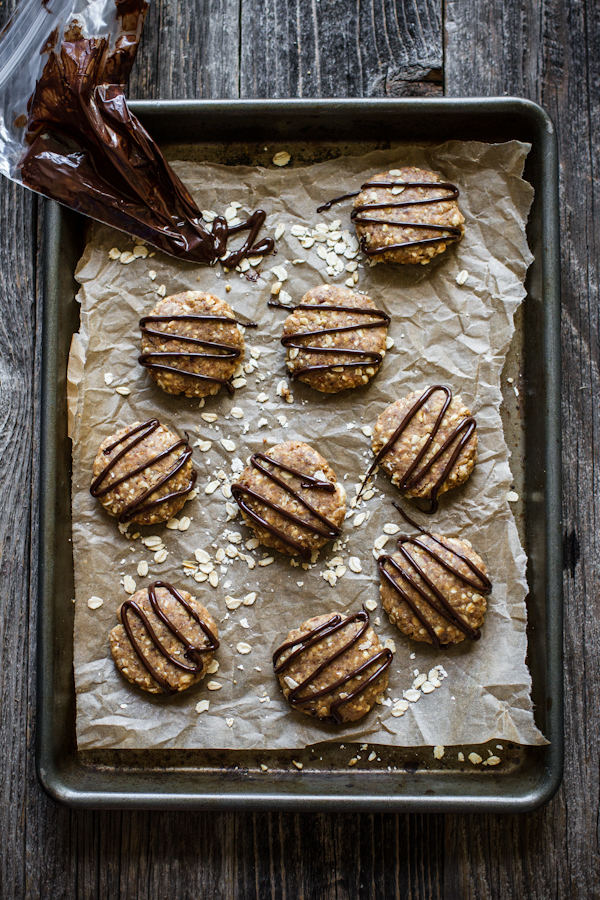 I make no-bake cookies like this nearly every week. They're the perfect on-the-go snack for our busy and active weekends. They'll satisfy your chocolate cravings and also keep you satiated throughout the day. What more can you ask for in a snack?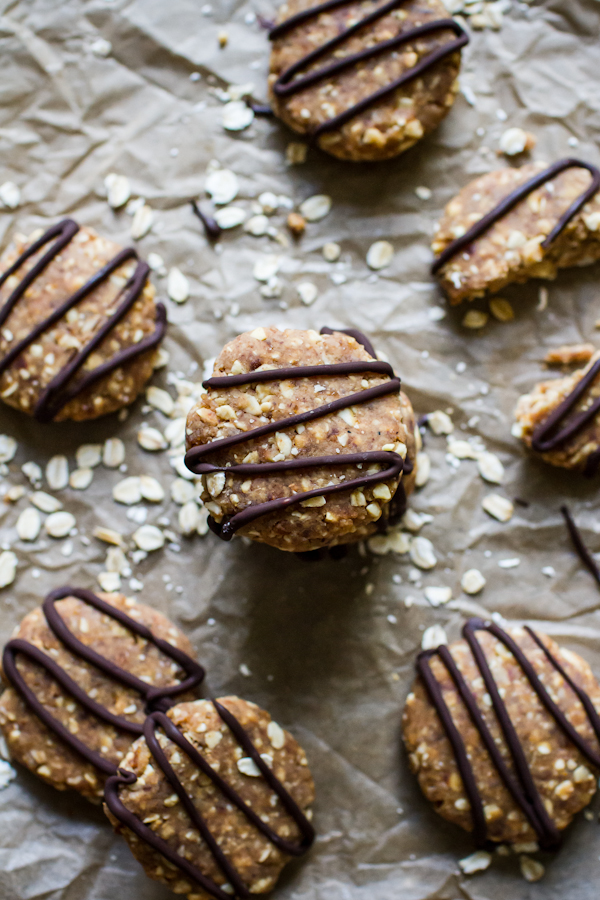 You can also try customizing this recipe with your favorite nut and nut butter! If you happen to be nut-free try using sunflower seeds and "sunbutter." It should work perfectly and taste very similar. Enjoy!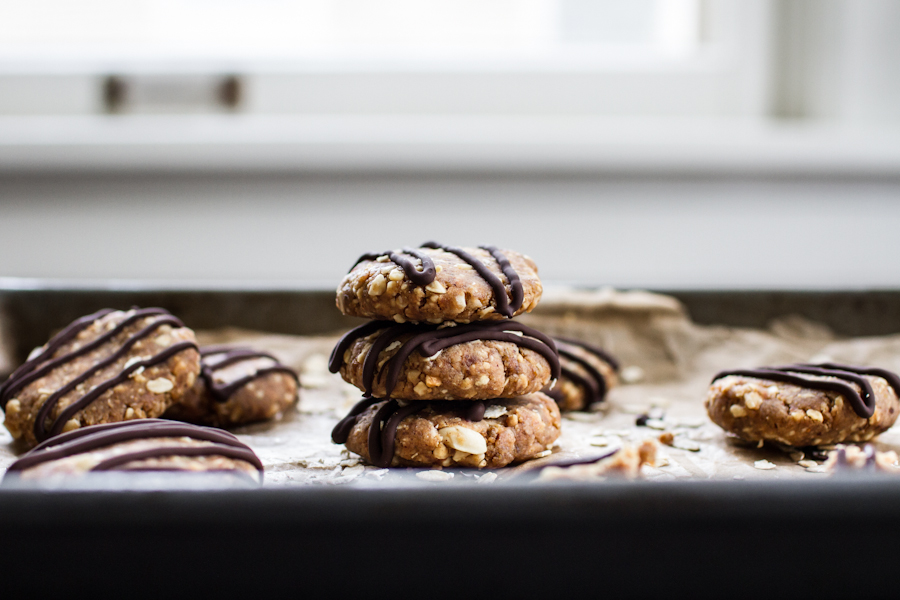 Recipe for no-bake peanut butter cookies with a chocolate drizzle
Yields approximately 18-20, 2-inch cookies
Ingredients:
12 medjool dates, pitted
2/3 cup dry roasted unsalted peanuts
1/2 cup rolled oats, gluten-free if needed
6 – 10 tablespoons natural creamy peanut butter, the oil on top kind – stirred well
2 tablespoons ground flax seed meal
1/4 teaspoon salt
2-4 teaspoons muscovado sugar, optional – or pure cane sugar, coconut sugar, etc.
1/4 – 1/3 cup dark chocolate chips
Step 1:
Place the dates in a heavy duty food processor and turn on until evenly chopped into small pieces. Note:They may form into a ball.
Step 2:
Add the peanuts and oats and pulse about 10-20 times to chop and combine the ingredients. Then, turn on the food processor until all of the ingredients are chopped into a coarse meal. About 15 seconds. It will still be crumbly at this point.
Step 3:
Transfer contents to a mixing bowl and add 6 tablespoons of peanut butter along with the flax and salt. Mix with a large fork to combine. Taste the dough and add a bit of sugar for more sweetness and/or more salt if desired. Note:Remember you'll have a bit more sweetness from the chocolate.
Step 4:
Keep mixing the dough until you can easily pack it into 1 1/2-inch sized balls without having them crumble. If the dough seems a bit crumbly add 1 tablespoon more peanut butter at a time until they hold together without crumbling.
Step 5:
Line a baking sheet with parchment paper and make 1 1/2-inch sized balls by passing the dough from one hand to the other squeezing into a ball shape. Then, flatten between your palms to about 1/4-inch thickness.
If they crumble when you flatten them, mix in more peanut butter. Place on the pan. Repeat until all are finished.
Step 6:
Heat chocolate in the microwave for 30 second increments, stirring after each, until melted and smooth. Let cool for 5 minutes. Spoon into a small plastic bag and cut a tiny slit from one of the bottom corners (smaller than 1/8-inch). Squeeze the chocolate to the cut end and with light pressure drizzle over each cookie.
Step 7:
Place in the fridge for about 20 minutes for the chocolate to harden. Then, store in a sealable container for about 2 weeks in the fridge. Best kept refrigerated until a few hours before eating.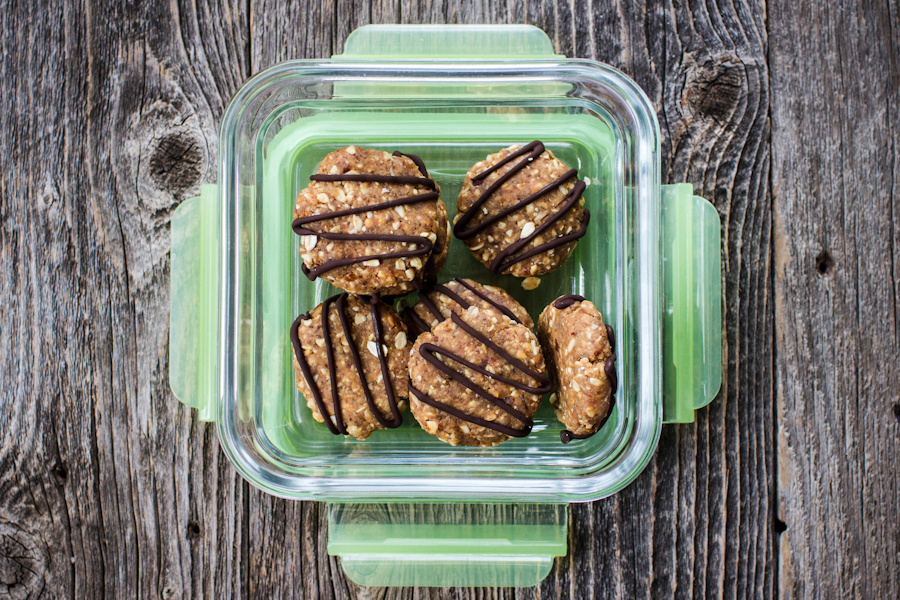 Take your homemade snacks a step further — for winning recipes at your next game night or movie night, check out the Craftsy cooking class Homemade Salty Snacks.
What are your favorite snacks to make at home?