Because I am both French and passionate about sewing, I have long daydreamed about haute couture houses. I wish I could be a fly on the wall of Dior, Chanel or Gaultier Ateliers…But what qualifies as haute couture sewing? And is there a difference between haute couture and couture?
Let's explore this high-fashion sewing technique.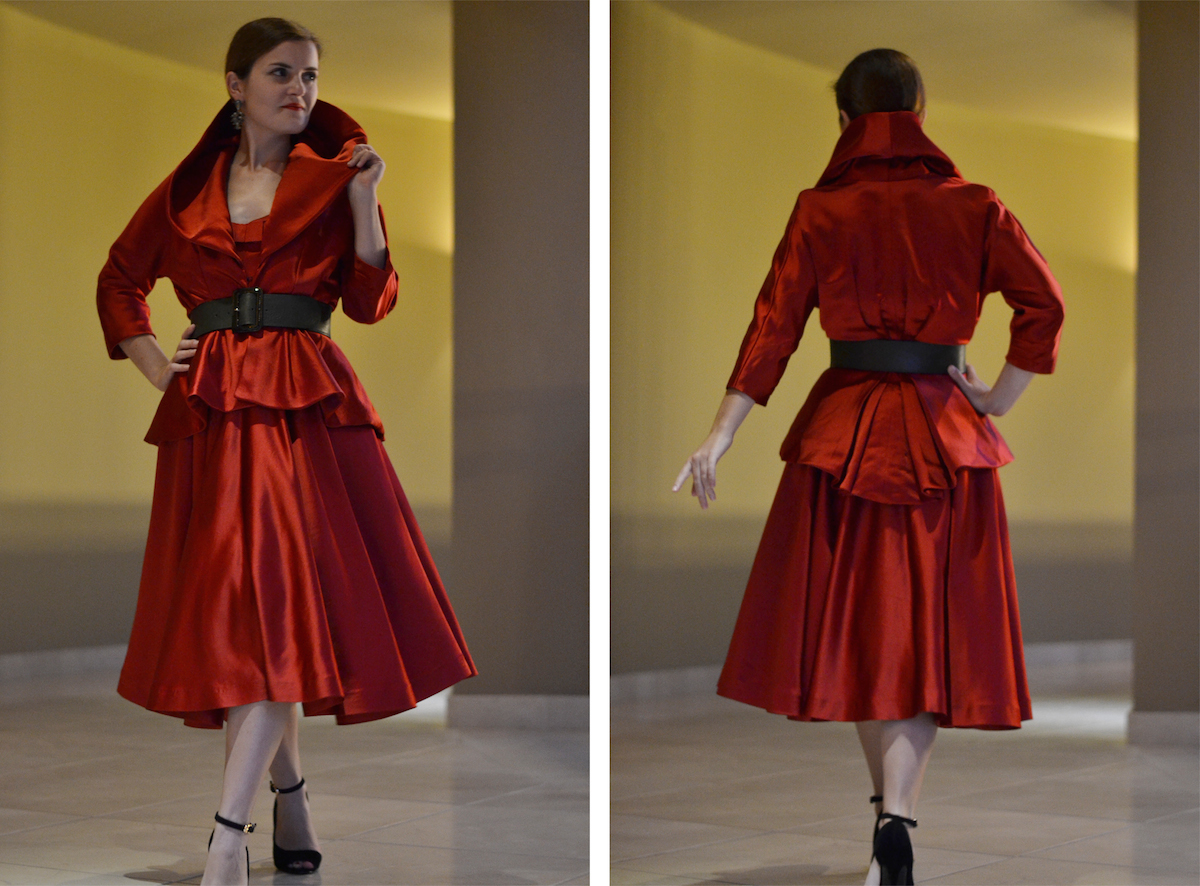 Red Couture Dress & Jacket via PaulineAlice
What does haute couture mean?
Haute couture is a French term and translates directly into English as "high sewing," (interesting how French adds a je-ne-sais-quoi to any word, especially in the fashion world). It refers to garments constructed exclusively by hand (or with very little help from a sewing machine). These garments are generally made from luxurious and expensive fabrics, require numerous time-consuming hand-sewing techniques and are tailored specifically for one client to her/his specific measurements through various fitting sessions.
The term haute couture was first used to refer to the work of Charles Frederick Worth (not French but British, curiously enough), who had his fashion house in Paris during the middle if the 19th century.
Haute couture today
The term haute couture is protected under French law, requiring a designer to be part of the "Chambre Syndicale de la Haute Couture" in order to use the name.
This official house of haute couture requires that you are:
Creating made-to-order garments, tailored to the client with various fitting sessions
Have an atelier in Paris with at least 15 full-time employees
Present a collection every two seasons (in July for fall/winter and in January for spring/summer) with at least 50 original pieces of day and evening wear.
Some of the haute couture houses still in existence are Christian Dior, Chanel, Jean-Paul Gaultier and Givenchy. Valentino and Giorgio Armani are correspondent foreign members because they don't have their workshop in Paris.
So, is there a difference between haute couture and couture in terms of sewing techniques?
Haute couture and couture techniques are the same. While the word "couture" is more freely used in English (a couture house outside of France doesn't have to meet the criteria of haute couture under French law), its domestic use is mostly the same. And meeting the "requirements" of couture sewing — or haute Couture sewing — is truly not that difficult to achieve.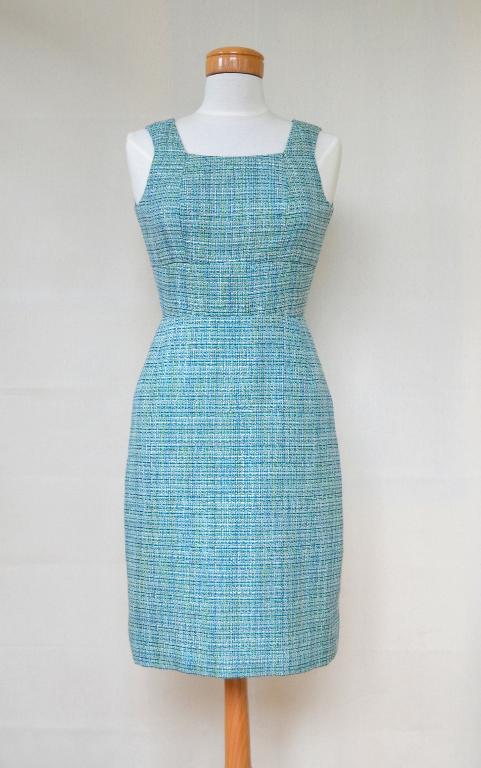 Sea-green couture dress via Craftsy member RedPointTailor
Think about it for a second: when we are sewing for ourselves, we are making the garment for a specific "client" (ourselves) to our own measurements. And I don't know about you, but I often need various fittings. So right there, we can tick one haute couture requirement off the list!
To construct a couture dress, you would rely on the same techniques as the skilled sewers who work for Dior in Paris, such as:
Making a muslin to perfect the fit before even touching the fashion fabric. Getting a perfect fit is the key to making a couture garment — one that will be unique, beautiful and suit your figure. Adjust your muslin and use it as your new pattern.
Using interfacing and underlining to add structure to your garment. The interfacing of choice for a structure jacket would be horsehair canvas (might take longer to stitch but the result is going to be so much more satisfactory), and the all-mighty underlining is, of course, silk organza, which will add structure to any dress or a skirt.
Focusing on lots and lots of hand-sewing! Basting the seams together, hand-stitching the zipper, making hand-bound buttonholes, overcasting the seam allowances: There are so many details that can (and sometimes should) be done by hand. It might seem like a waste of time, but after your first project, you'll probably find that hand-sewing is actually very relaxing. Plus, you have a lot more control over what you're doing.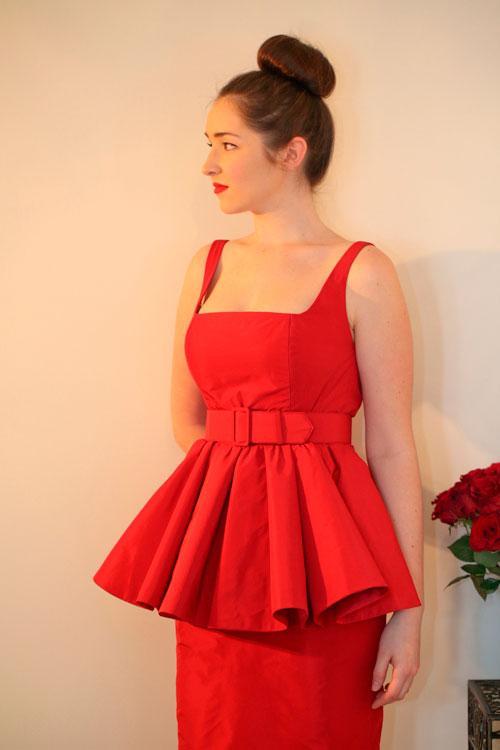 Vintage-inspired Tessuti couture dress via Craftsy member Olivia Torma
Want to make a couture dress AND learn amazing hand-sewing skills? Check out the online Craftsy class The Couture Dress with the great Susan Khalje, and get step-by-step instruction on couture sewing techniques to create a dress with perfect fit and gorgeous details.
Want to really hone your fitting skills? Learn to create perfectly customized pieces in the class Sew the Perfect Fit with Lynda Maynard. You'll complete your tailoring knowledge, so you can start making beautiful garments that fit like a dream — worthy of the best haute couture atelier.
What was the first couture piece you ever constructed? If you've yet to "go couture," are you ready to tackle your first hand-sewn project?