According to the Jewish calendar, Hanukkah begins this evening and lasts for eight days. This year, the holiday overlaps with Thanksgiving Day for the first time since 1888, leading many celebrants to call it "Thanksgivukkah." The season is typically celebrated by the lighting of candles, an exchange of gifts or other family traditions. Whether you plan to celebrate Hanukkah as normal, or celebrate the trending Thanksgivukkah holiday, we've rounded up several inspiring quilting patterns and projects to commemorate the Festival of Lights. Happy Hanukkah!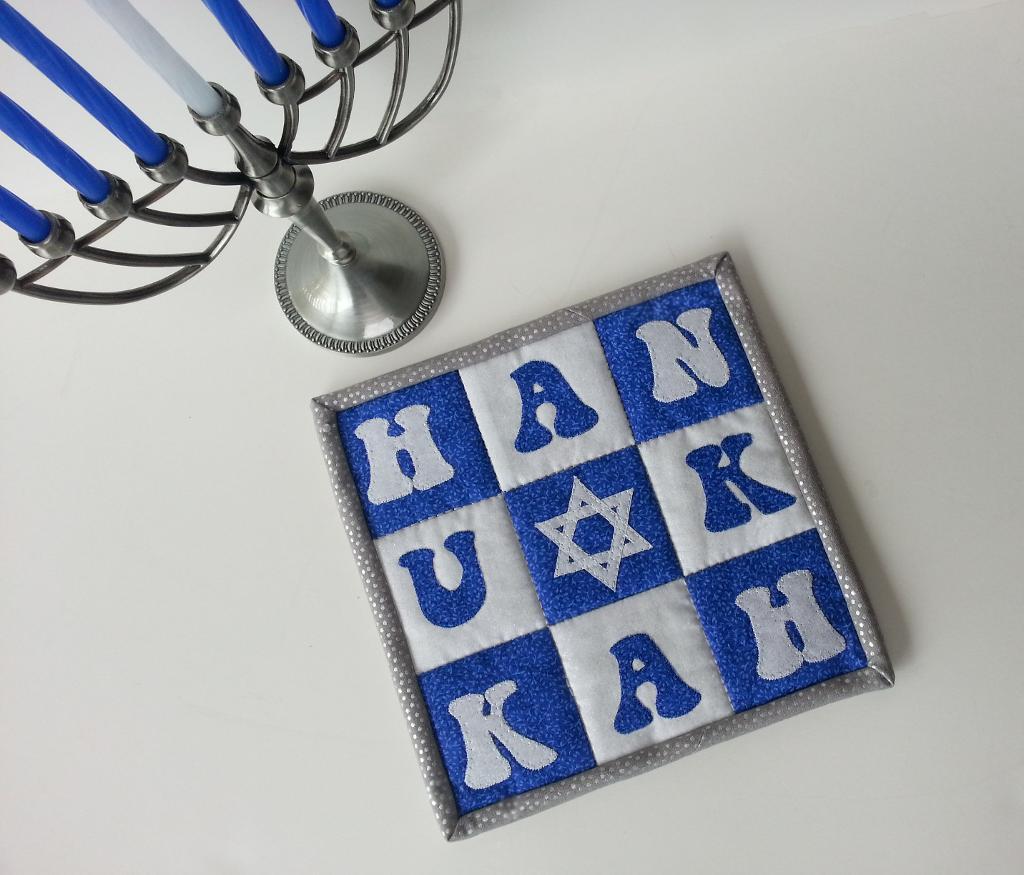 Photo via Craftsy member Lisa_Marie
Measuring in at a tiny 8″ square, this Hanukkah Mug Rug pattern is a wonderful gift idea to make for the holidays. Pair your favorite blue and white fabrics and pick your preferred spelling (templates for Hanukkah or Chanukah are included) for this 9-patch mini quilt. The appliqué Star of David in the center adds a lovely finishing touch.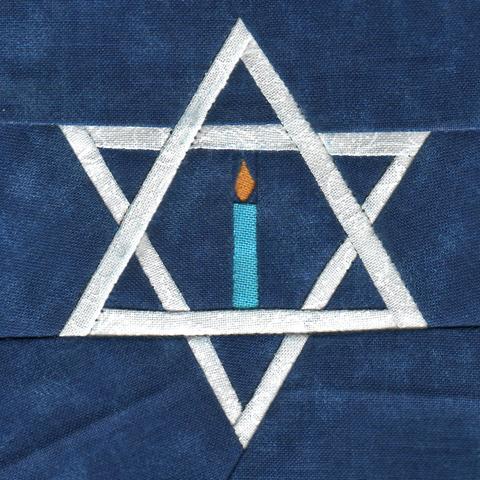 Photo via Craftsy member soma1773
If you are anxious to try a new paper-piecing project, this Star of David Quilt Block is as beautiful as it is intricate. At just 5″ square, this tiny quilt block features the elegant and iconic six-pointed star with or without a lit candle in the center. If you'd like a larger block, simply resize the pattern using a copy machine!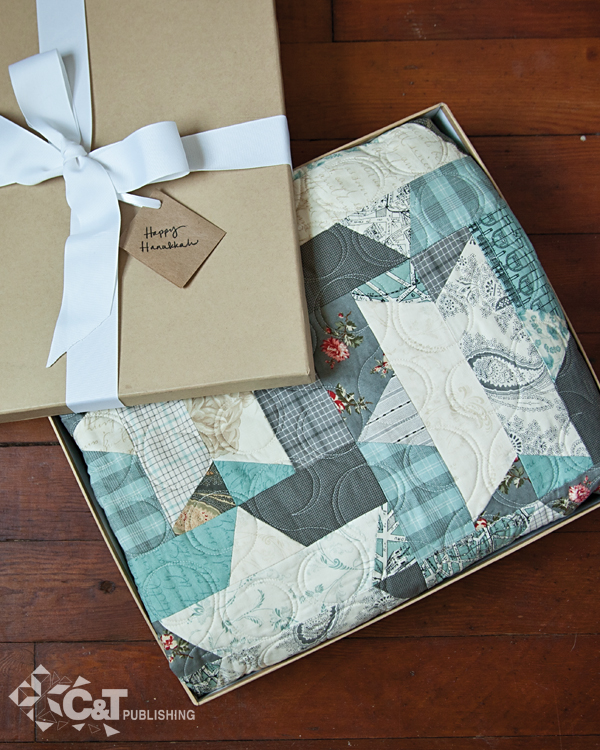 Photo via C&T Publishing
April Rosenthal designed this Festival of Stars Quilt pattern for the book Sweet Celebrations, compiled by Lissa Alexander. She says that even if you don't celebrate Hanukkah, this versatile quilt pattern can be created in an assortment of fabrics to suit any quilt lover. She even mocked up the quilt pattern in Christmas colors to show how versatile the design can be. Wouldn't it be great to celebrate this holiday with your loved ones snuggled under a quilt and reading the Hanukkah story?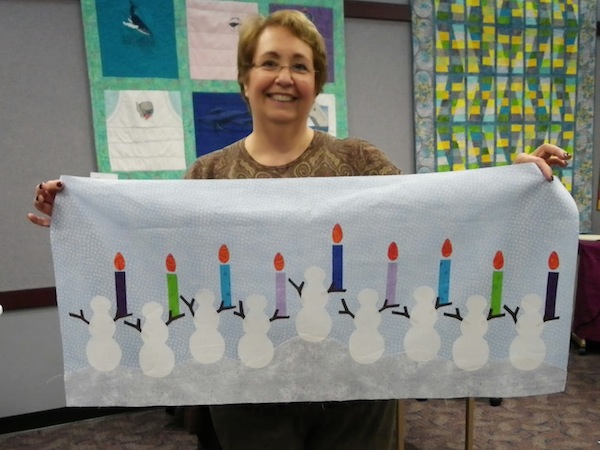 Photo via Cheryl Lynch Quilts
We love the whimsical combination of winter snowmen and the traditional Jewish menorah in this appliqué quilt pattern. The flickering candles symbolize the celebration of light and miracles of the season. This table runner or wall quilt is ideal to use up fabric scraps for each of the candles. You can even cut the pieces a few at a time to speed up the production. You can find the Merry Menorah quilt pattern and other Hanukkah quilts at Ov Vey! Quilt Designs.

Photo via Cheryl Lynch Quilts
Working with a variety of Hanukkah fabrics, Cheryl created three table runners from patchwork pieces left over from a bargello-style quilt. She also created pillowcases from her fabric stash to donate to children with cancer. What an inspiration that her fabrics could be put to such good use during the season of giving! For more info on how to work the bargello technique into your quilt patterns, read this tutorial by Amy at 13 Spools.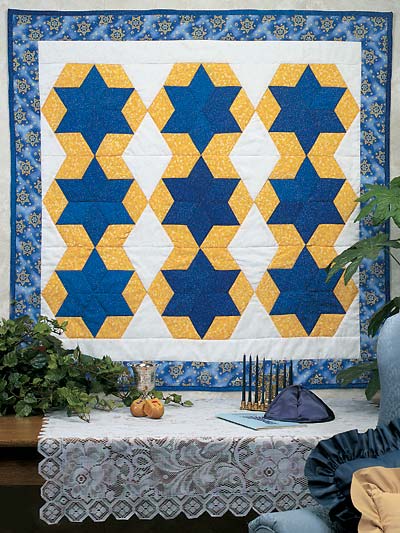 Photo via FreePatterns.com
The Hanukkah Star Quilt is a beginner-friendly wall quilt pattern that features a repeated block to represent the Star of David. Paired with a border made with a coordinating Hanukkah print, this classic quilt pattern can be adjusted smaller or larger depending on your needs. In fact, a quilter could easily change up the colors to make this a lap blanket or bed quilt to be used all year long!
Do you have a favorite Hanukkah symbol to use in quilt patterns? What are you most grateful for this holiday season?