It happens every year. Mother's Day rolls around and I feel overwhelmed when trying to think of handmade gift ideas for her. Over time, I learned that moms always appreciate a handmade gift, no matter how long it took you knit it. So whether you have one hour or one week, our handmade gift ideas for her can make life a little easier.
We found some of our favorite knitting patterns for many types of moms, whether she's a coffee fanatic or just obsessed with bold baubles. For a real time-saver, when you're thinking about handmade gift ideas for her remember that small knitted items can be combined with store-bought items so that you can still include that thoughtful handmade element.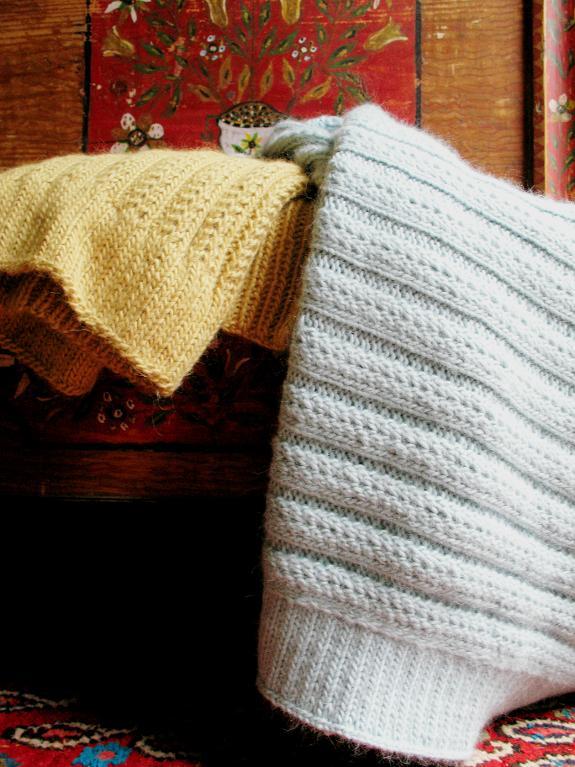 Photo via Bluprint member Mac N Me
For the mom who likes cozy luxury
This soft, luxurious blanket is meant for a baby, but I'd totally knit it up as a lap blanket for Mom. I can picture her wrapped up in it, cup of coffee in hand. This knitted gift idea is a great way to showcase a beautiful merino yarn, too.
Get the Merino Blanket Pattern.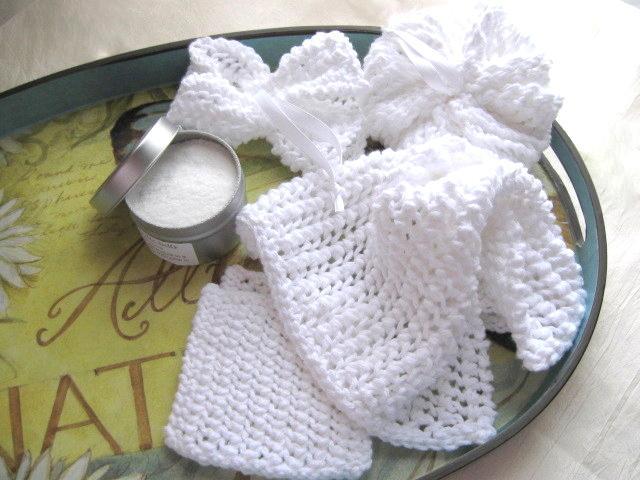 Photo via Bluprint member Lori_R
For the mom who never pampers herself
If your mom is like mine, she never buys anything for herself. This Mother's Day, surprise her with this spa set that includes a washcloth, face scrubby, bath scrubby and bath puffy. These small items are super quick to knit up, and you can pair them with other spa goodies like candles, salt scrubs and soaps.
Get the Ridge Line Spa Set Pattern.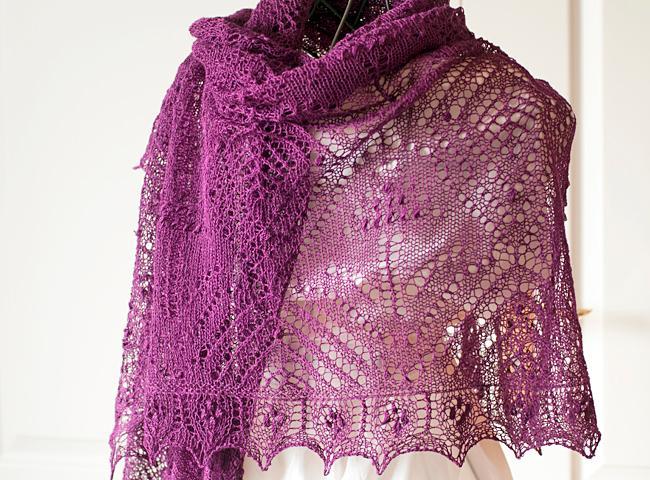 Photo via Bluprint member Rita Maassen
For the mom who's always chilly
If you have a lot of time to knit Mom a gift, this lace shawl is a beautiful option. She'll be able to wear this shawl all year round as a wrap or even gathered up as a scarf. And if you don't have time, maybe you could put this one on the list for next year and get started early?
Get the Muscari Lace Shawl Pattern.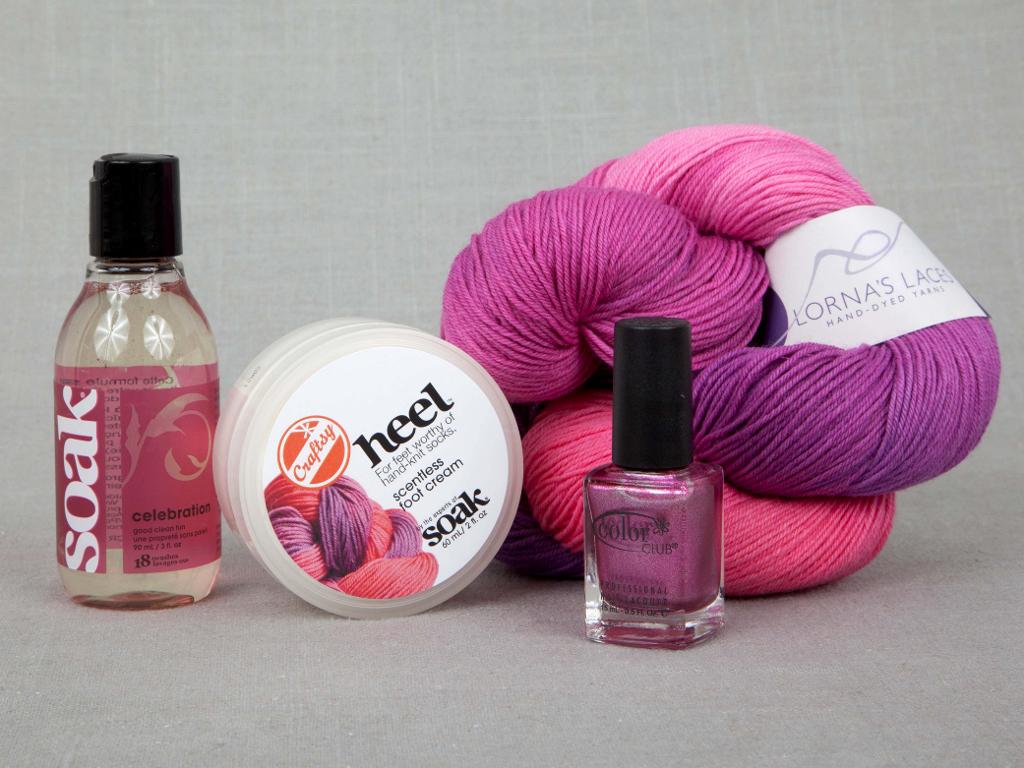 For the mom who's a knitter
This limited edition soakbox has everything your knittin' mom needs to enjoy her special day. Pamper her with a soak, heel foot cream and nail polish, plus a beautiful  hand-dyed yarn with a sock pattern to go along with it! It's a knitter's dream come true. We wouldn't blame you if you ordered two and kept one for yourself!
Get the Soakbox.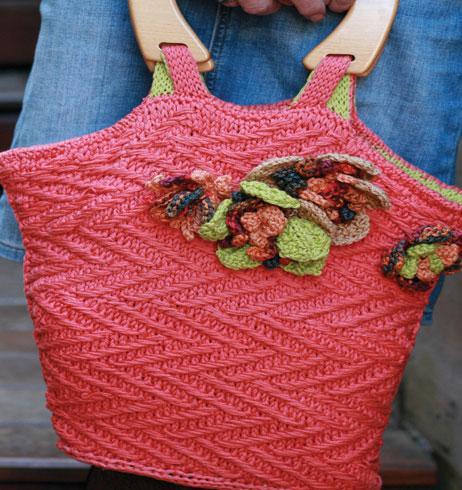 Photo via Bluprint member Jill Wolcott
For the mom who needs a brand new bag
Every time I see my mom, she's complaining about her current bag situation. Whether the bag is not big enough or just has a rip in it, I feel like she's constantly on the hunt for a new one. Maybe that's the case for your mom, or maybe she's been carrying the same bag for over a decade. Either way, freshen up her style with a knitted bag. Bonus: She gets to brag to everyone that her kid knit her a bag!
Get the Boardwalk Bag Pattern.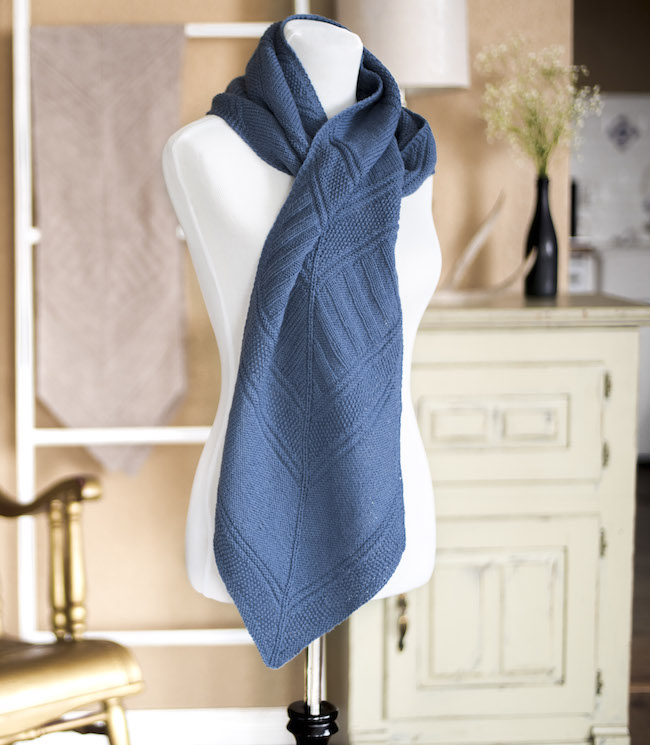 For the mom who needs a go-to scarf
Have you been hoarding a luxurious yarn in your stash for a few years now? Mother's Day is a great time to break it out. This pretty, textured scarf is knit with Cloudborn Highland Fingering yarn, so it's super soft and luxurious.
Get the Architexture Scarf Kit.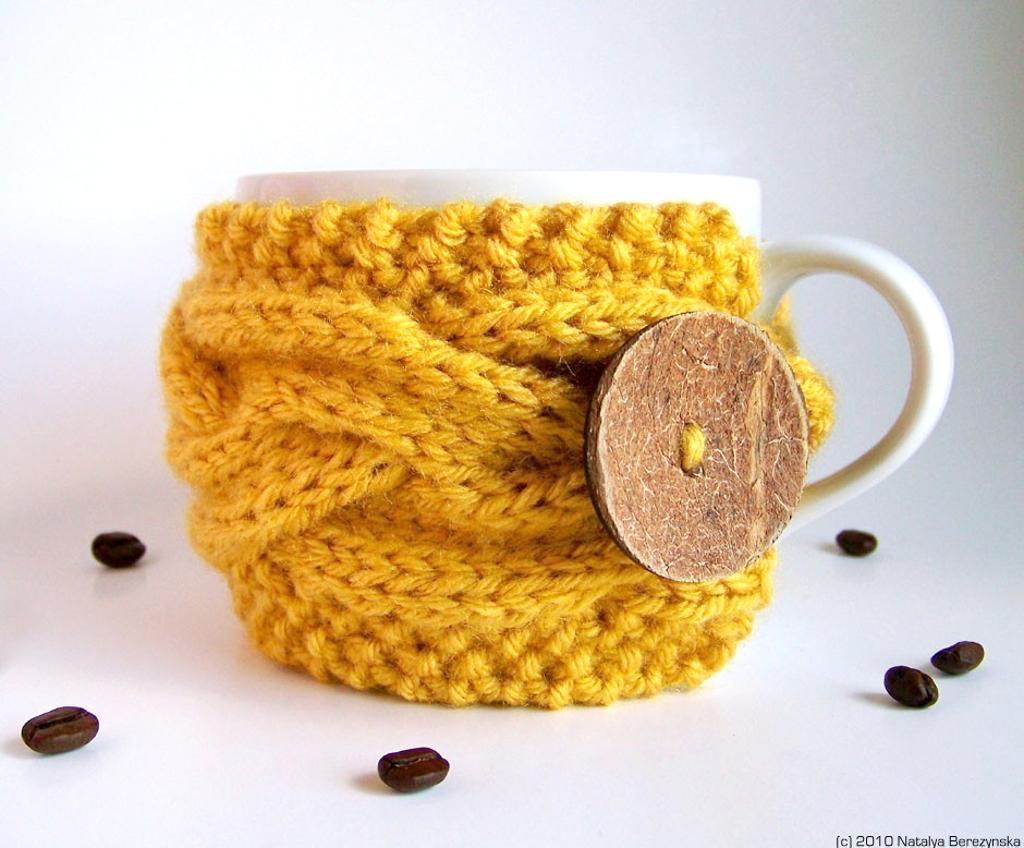 Photo via Bluprint member natalya1905
For the mom who loves her coffee
Give Mom's mug a makeover with this knitting pattern. Knit it up in her favorite color or in a color that matches her kitchen. Want to go even further? Buy her a new mug, too, and stuff it with little goodies like her favorite coffee and a pretty stirrer.
Get the Coffee Cup Cozy Pattern.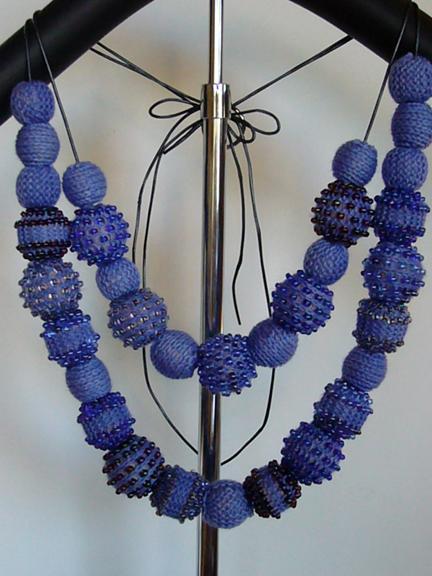 Photo via Bluprint member faithintaos
For the mom who loves bold accessories
Don't tell my mom, but I want this necklace for myself. Bluprint member faithintaos created this beautiful necklace as a class project in Bluprint's Brilliant Knit Beads class. Not your mom's style? There are plenty of other knitted gift ideas to choose from when it comes to accessories, and Betsy can show you how it's done!
Get more info on Faith's bead necklace here.
What are you knitting your mom for Mother's Day? Moms, what's the best gift your kid ever gave you?