Occasionally, patterns need a little something extra to add to the design. Luckily, there are many stitches that look great framing hand embroidery.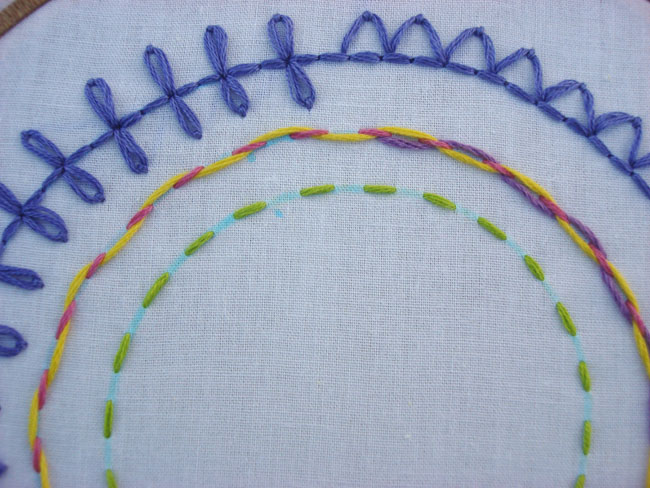 Photos via Kristen Valencia
Hand-embroidering edge stitching around a design or pattern can add texture and provide a pop of color to really make the hand embroidery stand out.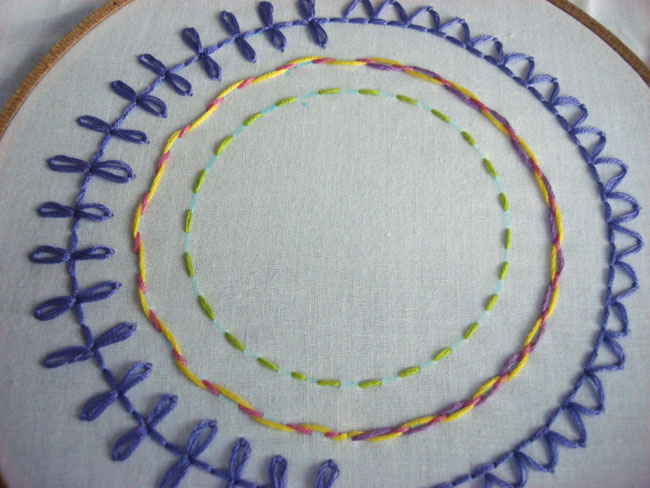 How to frame a pattern with hand embroidered edge stitching: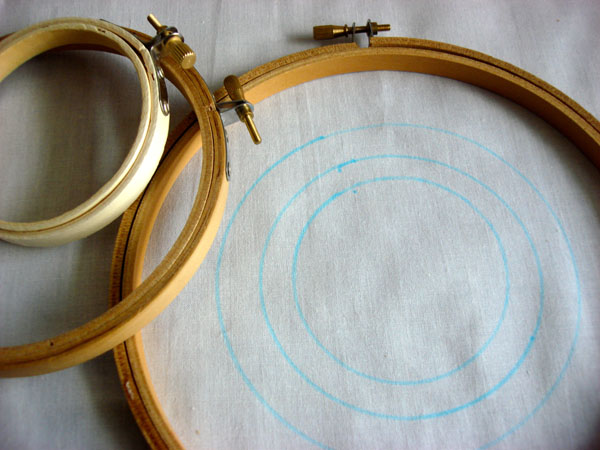 Embroidery hoops provide a great template to use for creating a frame around an embroidered design. Use a hoop that is a bit larger, and trace around the inside of the hoop with a water-soluble pen. You can also use the outside of the hoop, but I find that tracing the inside of the hoop allows for the hoop to guide the pen more and maintain a straight line.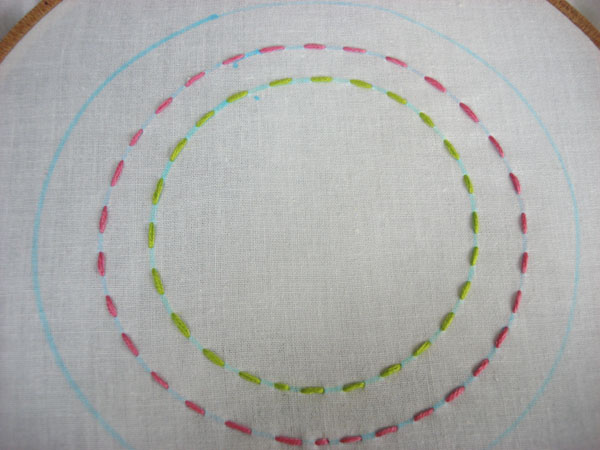 Running stitch
A basic stitch that looks great as a frame for hand embroidery is the running stitch. You can add multiple running stitches or just use one around the embroidery design to add a little accent to the color scheme.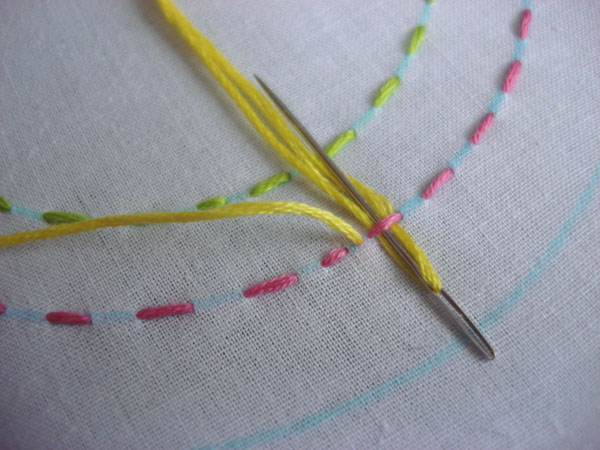 Threaded stitch
Using the running stitch as a base, the threaded stitch is a surface embroidery stitch that can be used to incorporate more color and texture to a stitched frame. Using one color for the running stitch, take a second different color and bring it up through the fabric just near the beginning of the running stitch.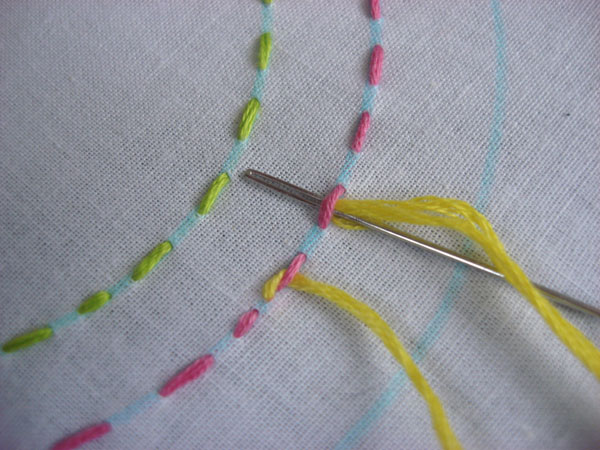 Start weaving the needle through the running stitches in a wave motion by going under the embroidery floss, but not through the fabric.
Tip: is to use the blunt edge or threaded edge of the needle in order to prevent catching the pointed tip on the surrounding threads or fabric.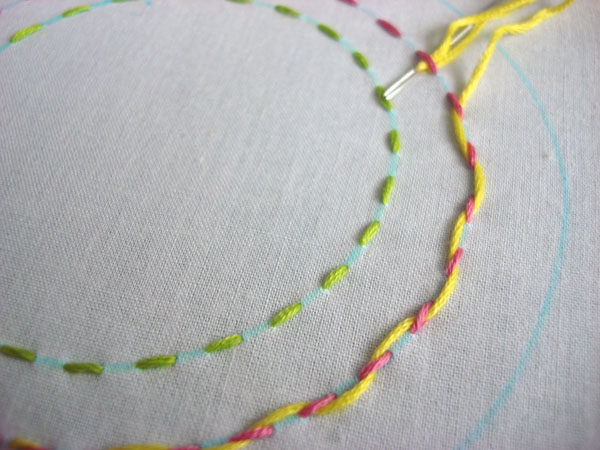 Keep weaving through until you get to the end. Push the needle through the fabric just near the beginning stitch, and knot underneath.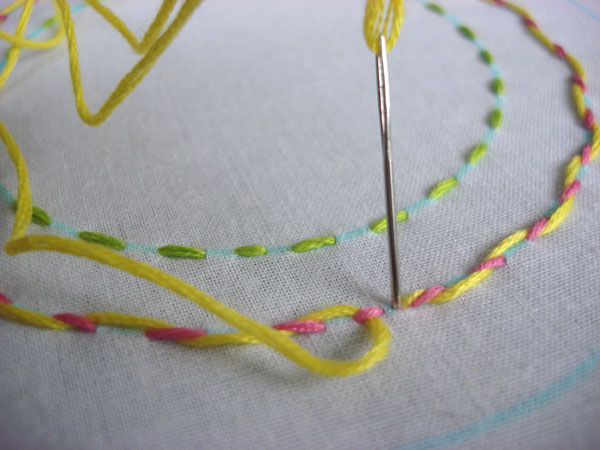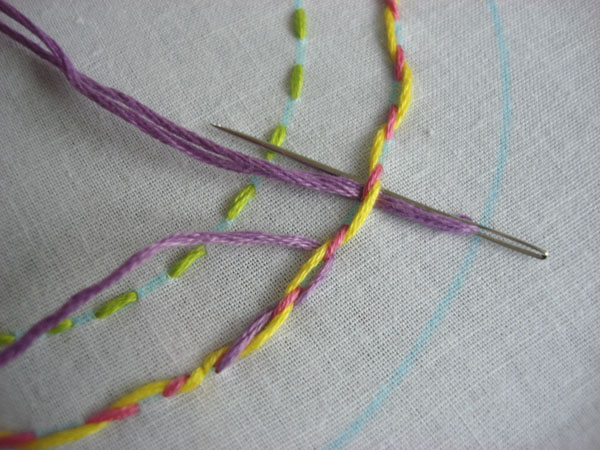 Double threaded stitch
Building off of the threaded stitch, you can add another floss color, and just as you did the first threaded stitch, you move this floss through the running stitches, in the opposite direction.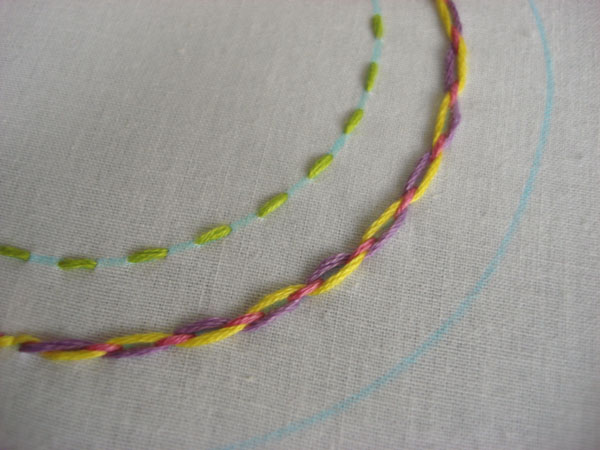 This creates a surface stitch that looks like a more elaborate chainstitch. This is called the double threaded stitch and if you use three different floss colors, can add a lot of color and texture to the exterior area of an embroidery pattern.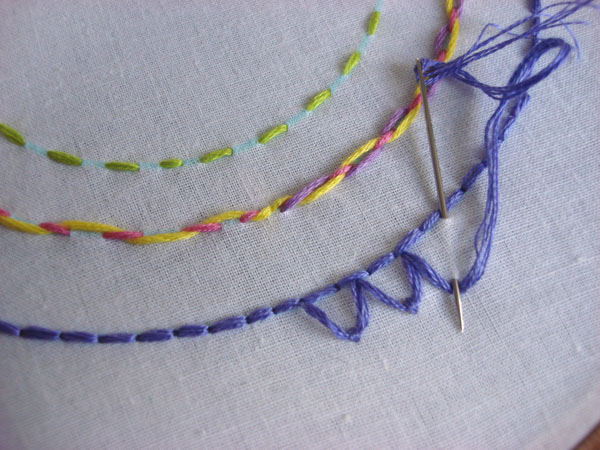 Lazy daisies
For a different type of embroidered frame, using a basic backstitch as the base and lazy daisies coming off of it can create a wider edge around an embroidered pattern.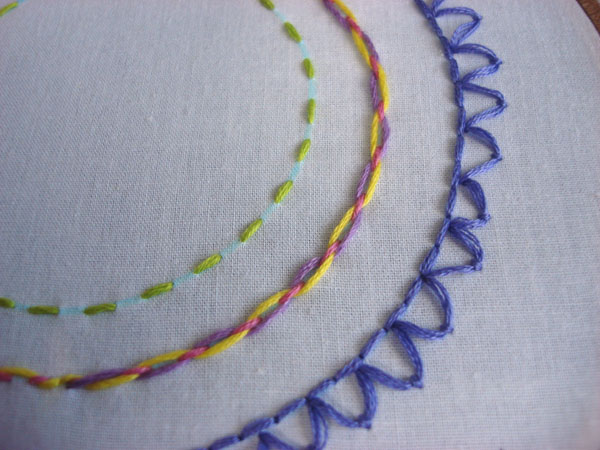 Using a wide base for a lazy daisy stitch can create this sort of scallop or point. This can also be done using different colors or the same, as I did here.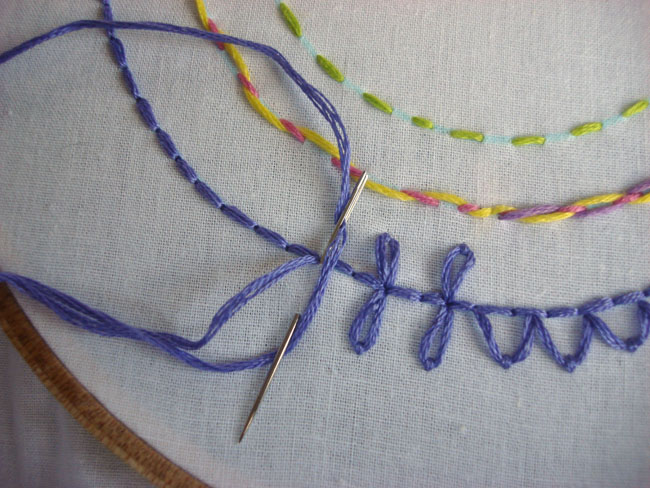 If you shorten the base of the lazy daisy, it creates more of a leaf shape.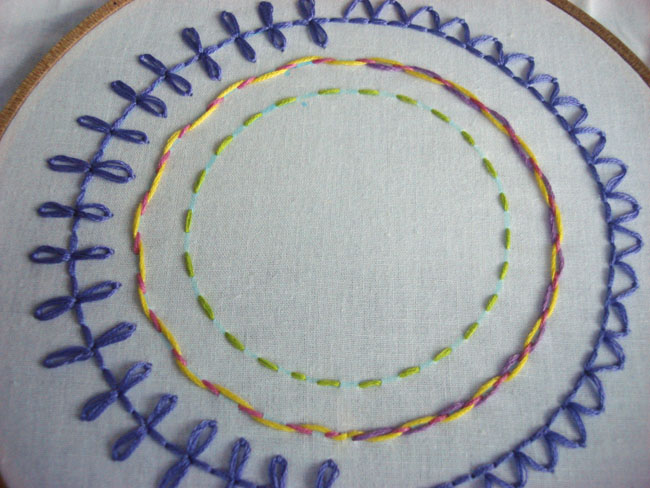 Doubled up on either side of the backstitch, it looks somewhat like a vine with leaves coming off of it.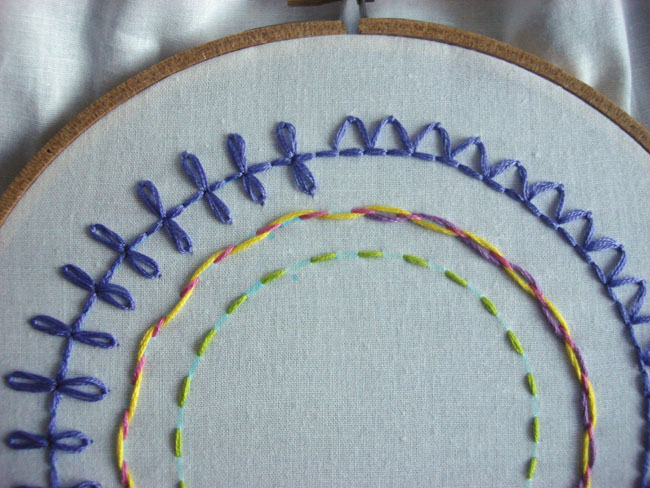 One stitch I didn't picture here that is something I like to use for a square or straight edge embroidered frame is the chainstitch. It adds texture and depth.
To create a square or straight edge embroidered frame, I usually use a quilting ruler to mark the straight line around the design to keep it even.
For all of these stitches, I used 6-strand floss, but you can use change the ply to increase or decrease the texture, especially if you have smaller or daintier stitching you might want to frame. These are not all of the stitches that can be used for framing, but they are my favorite and I think they accent various hand embroidery designs or patterns very well.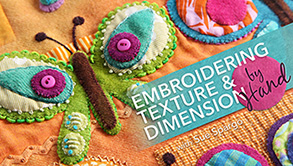 Add detail to your embroidery with textural stitches! Sue Spargo shares 20+ dimensional stitches to create a beautiful butterfly sampler in her Craftsy class Embroidering Texture & Dimension by Hand. Sign up today for instant access to 7 HD video lessons and downloadable class materials!
Sign me up >>
Do you add edge stitching to your hand-embroidered projects?