'Tis the season to be spooky! Show your love of the scary season with hand embroidery and cross-stitch patterns guaranteed to put a spell on you!
Here are 8 fang-tastic Halloween embroidery patterns to get you in the macabre mood: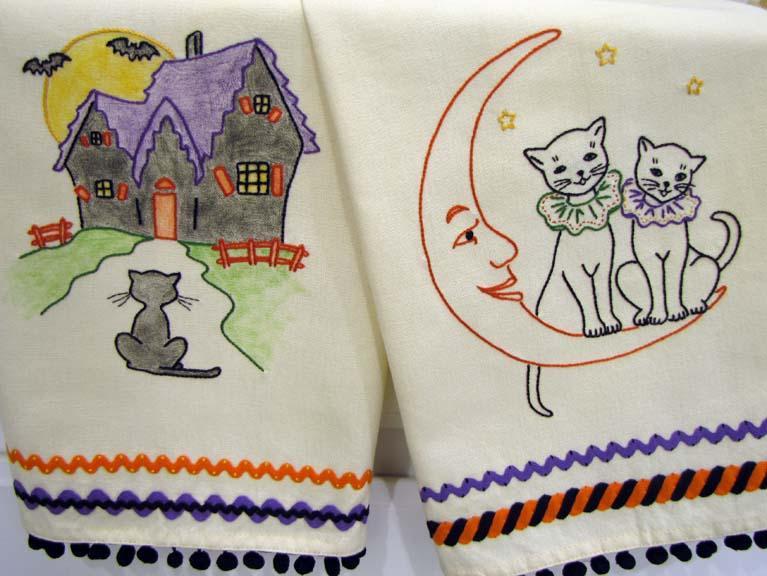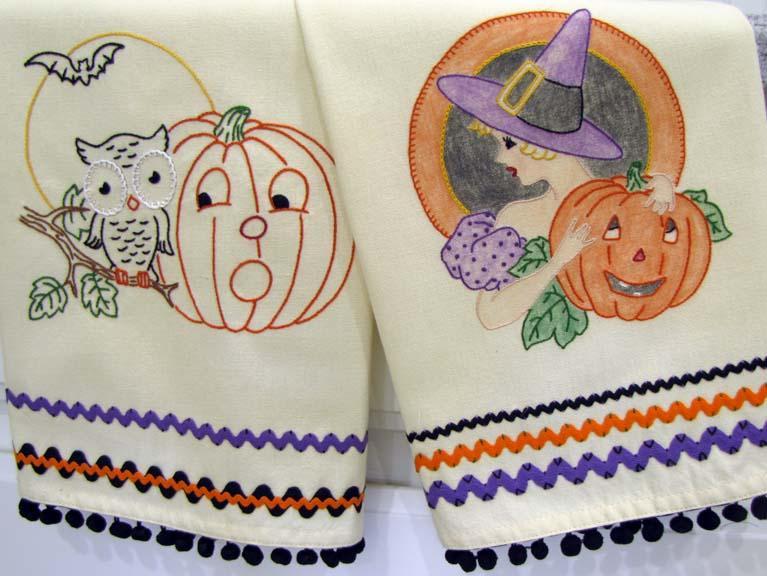 Photos via Bluprint member Yesterday's Charm
Halloween enchantment
What a disturbingly delightful collection of Halloween hand embroidery patterns colored with fabric crayons! Yesterday's Charm has really gotten into the spirit of things, stitching theses treats onto tea towels. Another suggestion is to stitch these designs onto homemade trick-or-treat bags — genius! All four patterns are available as a bundle, find them at the link below.
Get the Halloween Enchantment Pattern.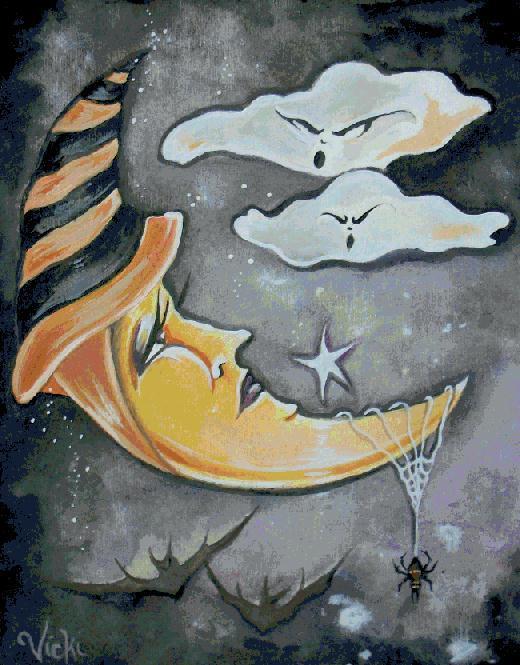 Photo via Bluprint member Abracraftdabra
Mystical moon
This isn't so much a cross-stitch project, but a work of hair-raising art. This Halloween moon is guaranteed to send shivers down anyone's spine based on its sheer impressive design. This time-consuming project might not be ready for this Halloween (and maybe not even next!) but breaking out this beauty some Halloween will inspire awe!
Get the Halloween Moon Cross Stitch Pattern.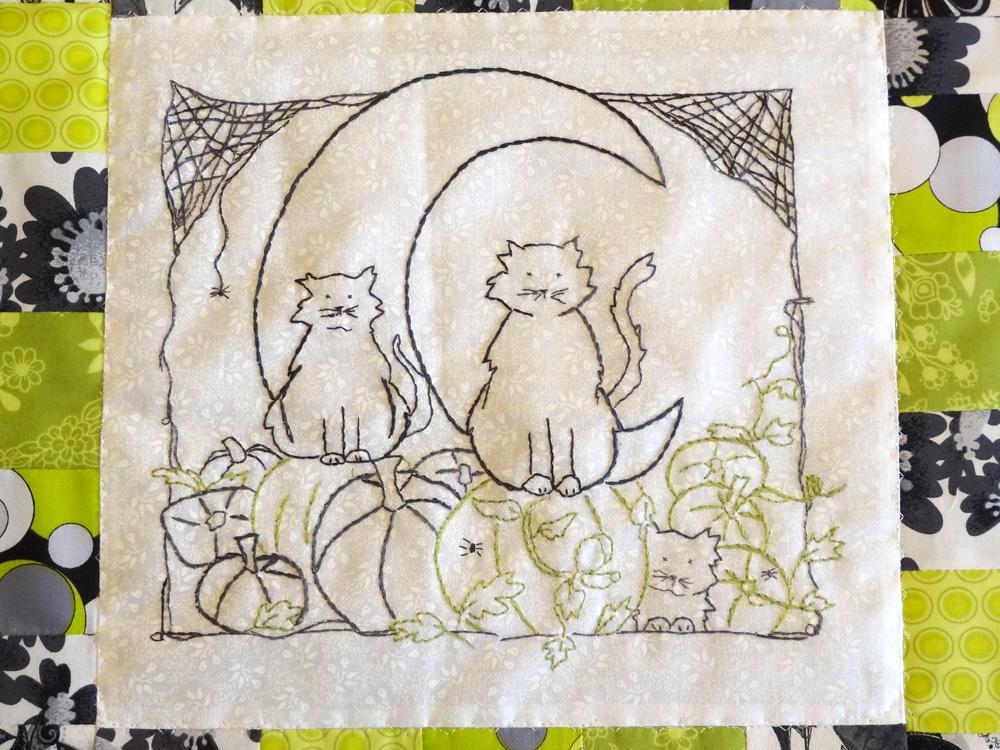 Photo via Bluprint member CountryGarden
Cats and cobwebs
Black cats? Check! Pumpkins? Check! Cobwebs? Check!
Three essentials for any successful Halloween piece are all included in one pattern! This hand embroidery art would suit an eerie quilt or look frightening if framed. Adapt the colors to suit your own home or opt for a traditional Halloween palette.
Get the Halloween Black Cats Cobwebs Embroidery Pattern.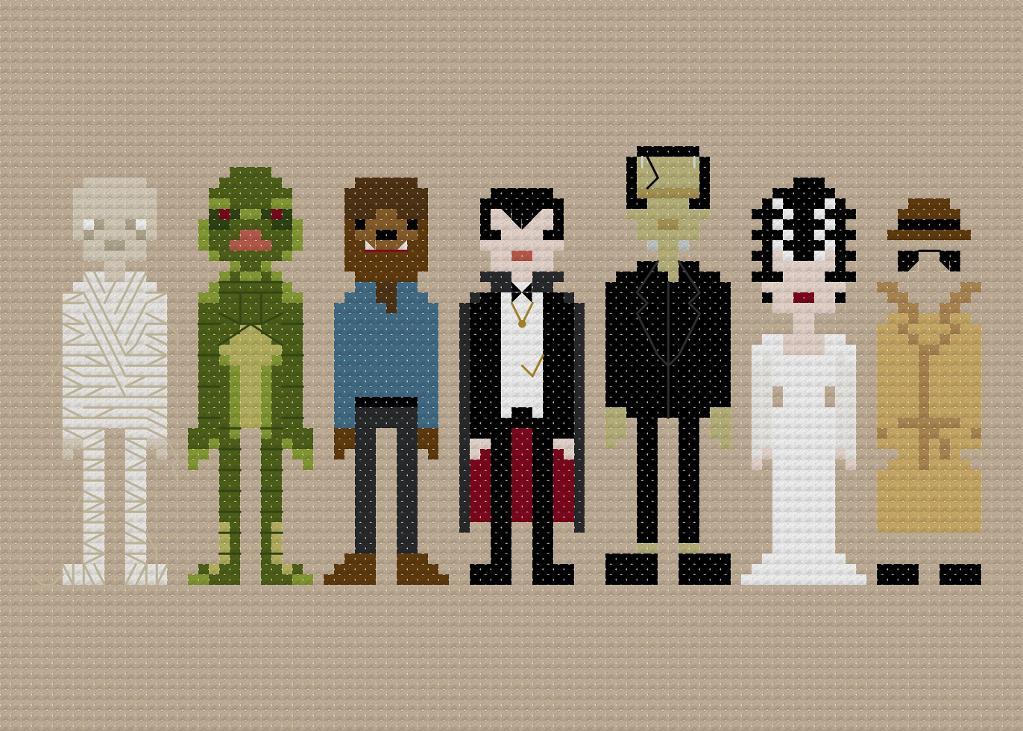 Photo via Bluprint member weelittlestitch
Classic monsters
These creepy and kooky characters will be familiar to any Halloween or horror fanatic. Weelittlestitch has translated these terrifying characters into petrifying pixel patterned people! Imagine some of these stitched with glow-in-the-dark thread for that extra freaky effect.
Get the Classic Movie Monsters Pixel People Pattern.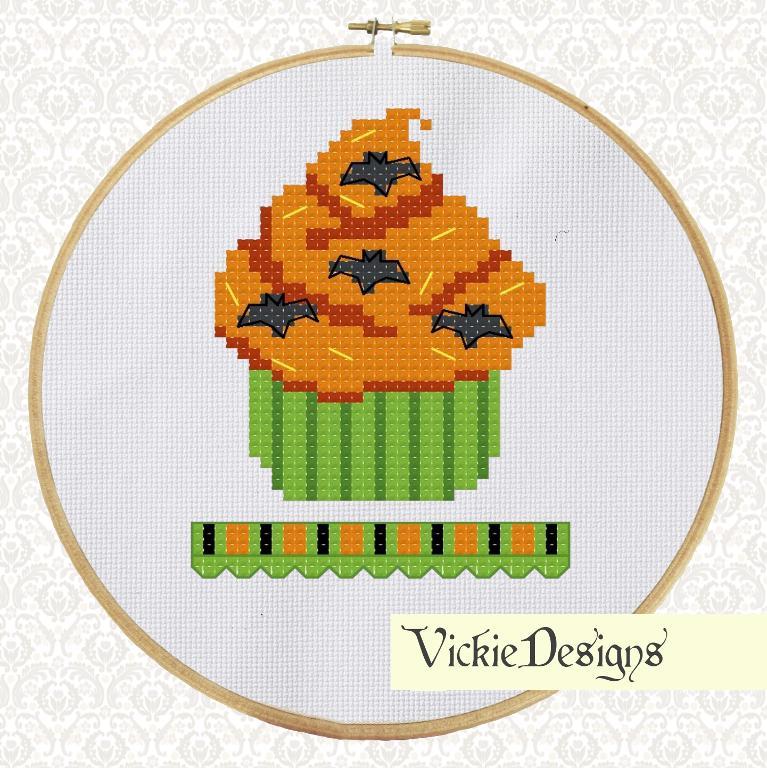 Photo via Bluprint member VickieDesigns
Crawly cupcake
If you like cupcakes and creepiness, then you'll love this cross-stitch cupcake By VickieDesigns. If bats aren't your preferred spook, there are also Candy Corn, Spider and Graveyard-themed cupcakes in this catalog.
Get the Bats Halloween Cupcake Cross Stitch Pattern.
Photo via Bluprint member CraftyPodes
Wicked stitches
Are you a stitch witch? Tell the world with this cross-stitch pattern from CraftyPodes. You could even personalize the services you provide below to suit you and easily change the colors of floss to make it more unique.
Get the Witches Stitches Cross Stitch Pattern.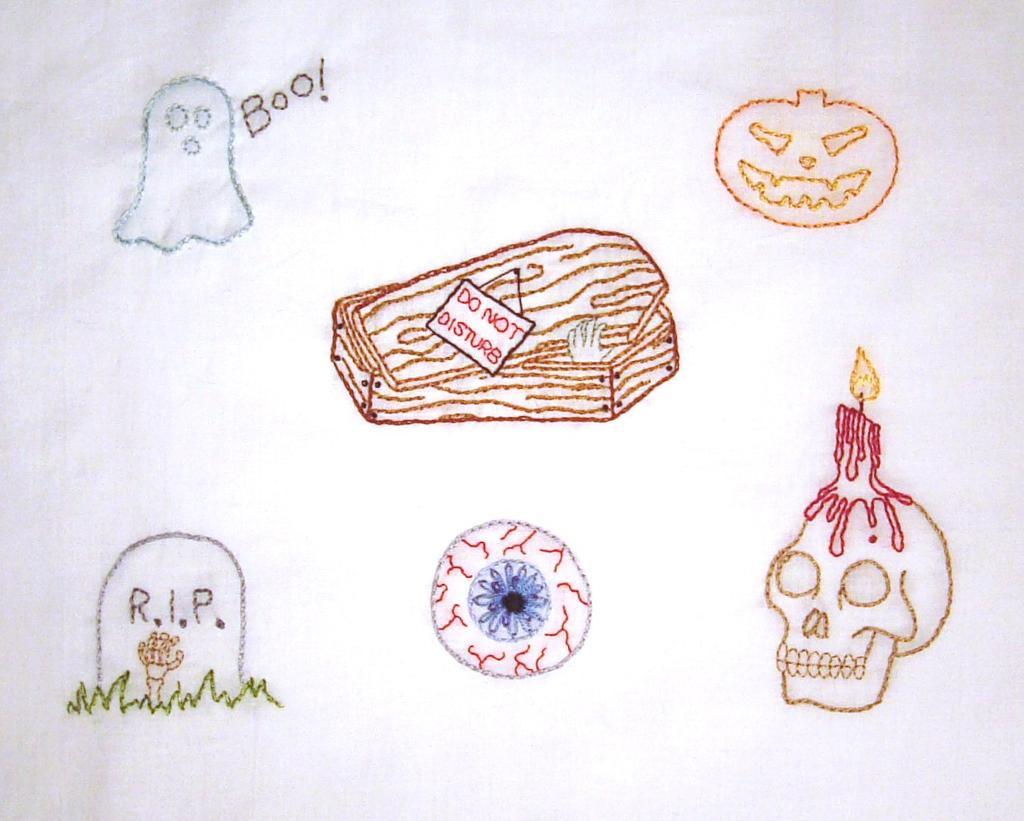 Photo via Bluprint member House of Whimsy
Haunted hoard
House of Whimsy is spoiling us with not one but six Halloween patterns in this scary set of stitches. These patterns cover all your ghoulish needs. Which dire design would you embroider first?
Get the Halloween Haunted House Embroidery Pattern.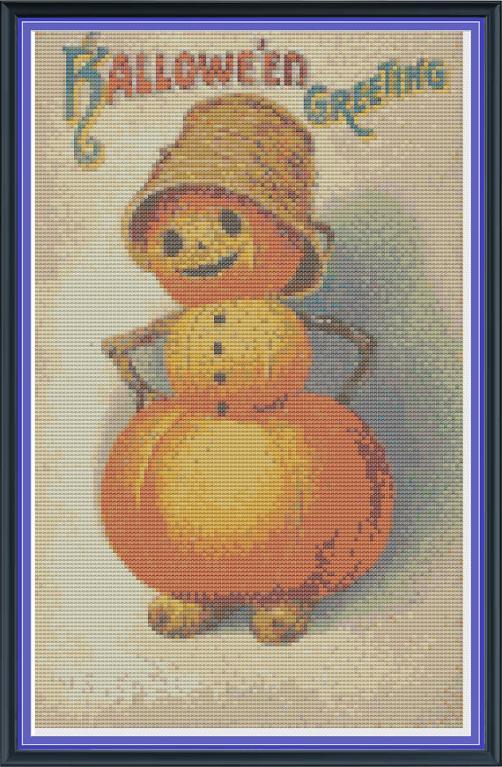 Photo via Bluprint member LighthouseGems
Sweet squash
Another long-term project for an avid cross-stitcher, this vintage-inspired pumpkin man will keep you busy during those dark winter evenings. His smile is less menacing and more mushy and this jack-o-lantern won't wither away in weeks!
Get the Halloween Greetings Pattern.
[box type="shadow"]
Now that you have your sinister stitches, why not really bring them to life with our NEW Bluprint embroidery class Embroidering Texture & Dimension by Hand with Sue Spargo.
[/box]
What will you be stitching up this season?