Half-square triangle quilt blocks are not only versatile for quilting, they are also so simple to make. You can create a number of different creative quilt block designs using simple and unique arrangements of half-square triangle segments.
Half-square triangles are also the perfect way to use up fabrics in your scrap bin — keep a box of them trimmed to the same size, and once you've built up a good collection, start a half-square triangle scrap quilt!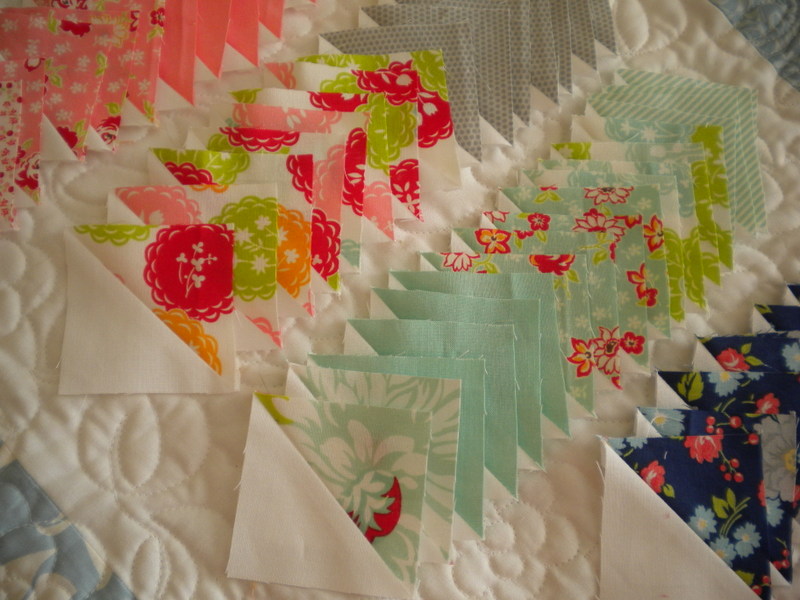 Photos via A Quilting Life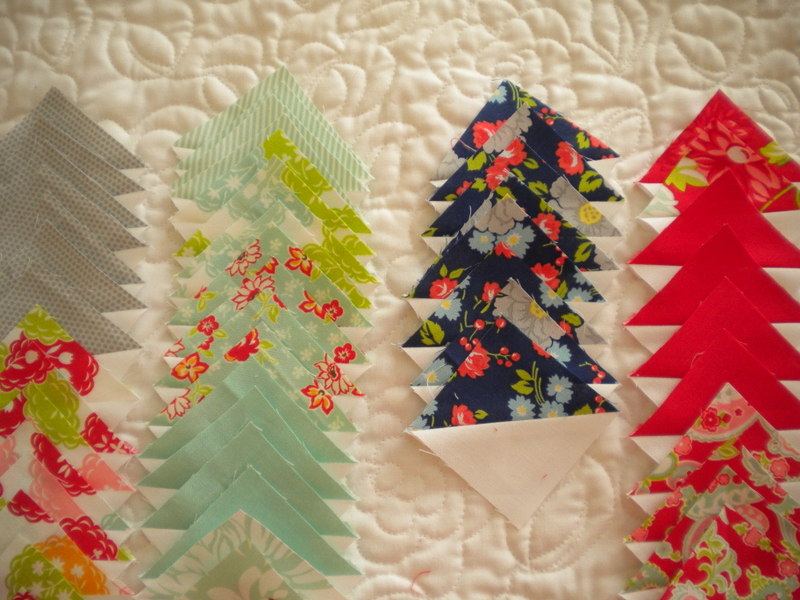 For some terrific ideas for half-square triangle quilt block designs, see this fun video by Craftsy instructor Camille Roskelley.
Here, she demonstrates 25 different block designs that are created from 16 half-square triangle units. Make all 25 variations, or just make your favorites.
What's more, you can decide how big your finished quilt will be by choosing the finished size of your half-square triangle units — the block designs turn out the same regardless of the size of the half-square triangle segments.
Below are just three of the block designs you can find in the video. All of these blocks were created using the 16 half-square triangles in the photos at the top of this post.
The half-square triangles finish at 2″ square, and the blocks finish at just 8″ square. A quilt made with half-square triangles this size and using all 25 blocks from the video will finish at about 40″ by 40″ without sashing or borders.
You'll also notice that the block positions haven't changed in any of the three layouts: the half-square triangle segments have just been rotated to create the new design.
The block designs on the video are both classic and modern and look great in a variety of fabrics.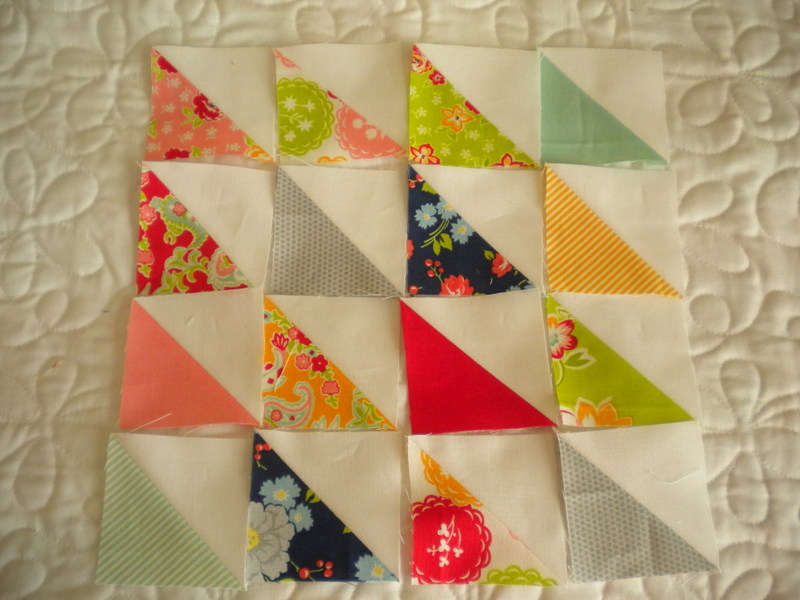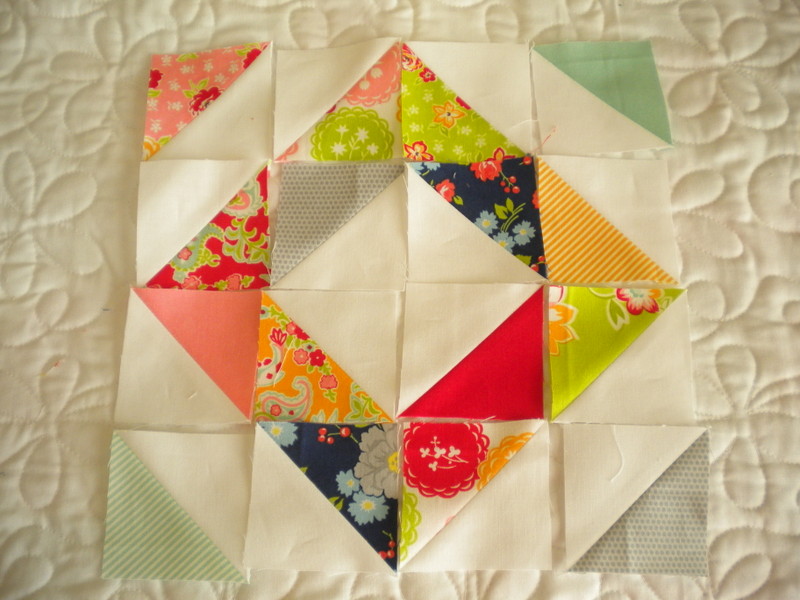 All 25 blocks from the Camille's video segment were used to create the finished quilt below. The quilt uses  3 3/4″ finished half-square triangles block segments to make 15″ finished blocks with the finished quilt measuring 75″ by 75″. This wonderful large-sized quilt was a fun quilt-along project between two quilters, Carrie of LaVieEnRosie and Thelma of Cupcakes 'n' Daisies. Each quilter recently made her own version of using the Craftsy video and similar color combinations.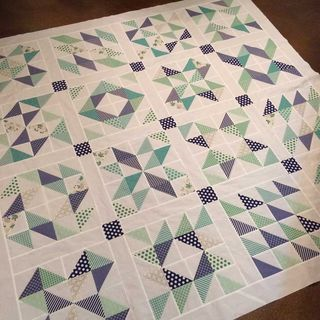 Photo via Carrie Nelson
Once you've experimented with these different half-square triangle quilt blocks (try all 25 combinations on the video!), you have many options to choose from with your half-square triangle quilt blocks: make a sampler quilt with a number of your favorite block variations, or create a quilt with a variety of blocks from the same design.
If you enjoyed Camille Roskelley's video tutorial, you'll love her Craftsy classes!
Check out Playful Piecing Techniques and Pre-Cut Piecing Made Simple today!
You might also enjoy learning about the Magic 8 Method for making eight half-square triangles at once.
Tomorrow on the Craftsy blog, we'll take a look at some fun quarter-square triangle blocks to try!
Which half-square triangle block design is your favorite?