Half-square triangles have to be one of the most versatile quilting blocks around. HST's are formed by cutting two squares in half diagonally from corner to corner, creating two triangles, and then sewing two different triangles together to make a square. There are many different ways to create these, but the outcome is one simple foundation block and that can be arranged in countless ways to create more complex blocks or layouts.
Let's take a look at a few Bluprint patterns and projects that feature this basic block! The versatility of this block is always astounding.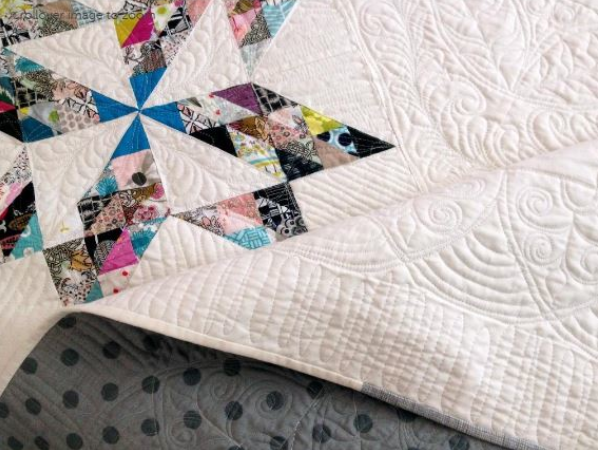 Photo via Breaking Clouds by bitterpurl
Inspired by a vintage quilt, designer Yahaira Ferreira created this pattern to feature half-square triangles out of favorite scraps in a star layout. This highly informational pattern includes diagrams and tips on how to create HST's in a variety of ways.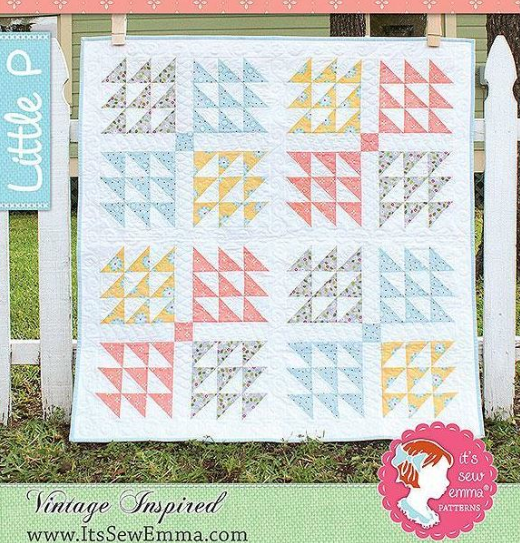 Photo via Primrose and Poppies by It's Sew Emma
This is a sweet and simple half-square triangle project that can be finished in no time. Grab four fat quarter fabrics and some background fabric and you are ready to go!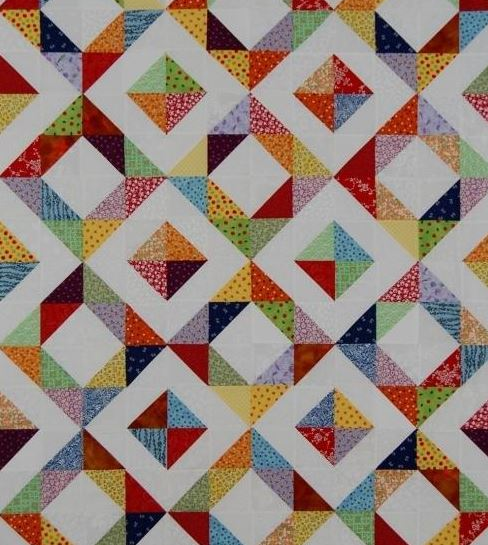 Photo via Square Dancin Charm by SunFlower Quilts
Pull out your favorite 5" charm packs for this project. Create this beautiful diamond quilt by layering those pretty charms with a solid fabric.

Photo via Sparkle Plenty by Loft Creations
Can you believe those little half-square triangles can work together to create this star quilt too? This stunning quilt features a pinwheel star and is echoed by a variety of HST and square star borders. The pattern shows how to make a 48" square quilt, but make it your own by simply changing the size of your half-square triangles!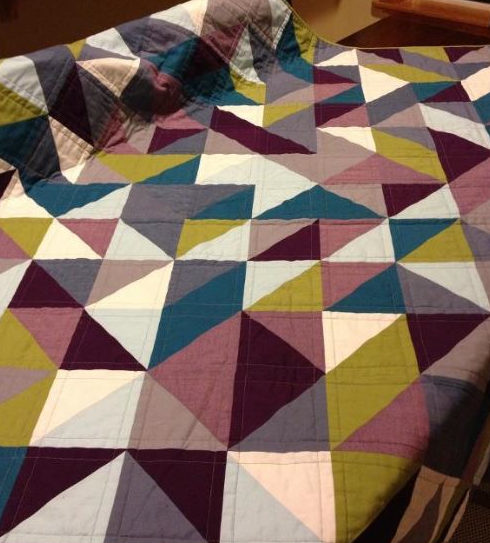 Photo via Half Square Triangle quilt by Sue Sew Crafty
Check out this quilt shared by Bluprint user Sue. After taking a class by Katie Pedersen of Sew Katie Did, Sue recreated her beloved half-square triangle quilt. Can you believe this is her first?
Are you intrigued by HST's yet? To truly explore the different layouts that you can form with them, check out these sampler quilts!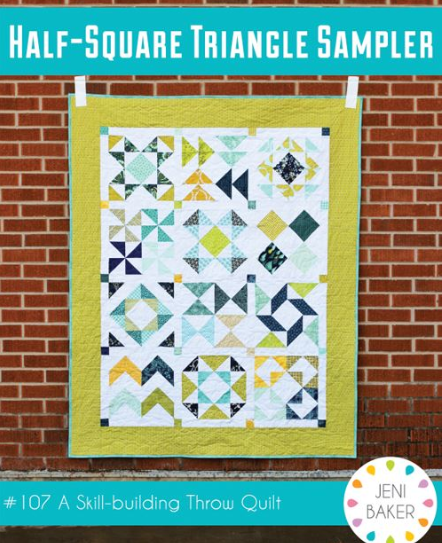 Photo via Half Square Triangle Sampler by Jeni Baker
Jeni's Sampler features 12 blocks that are comprised completely of HST's. The pattern teaches two different methods of creating half-square triangles, and once you are finished with this project you will be confident when adding them to any of your projects!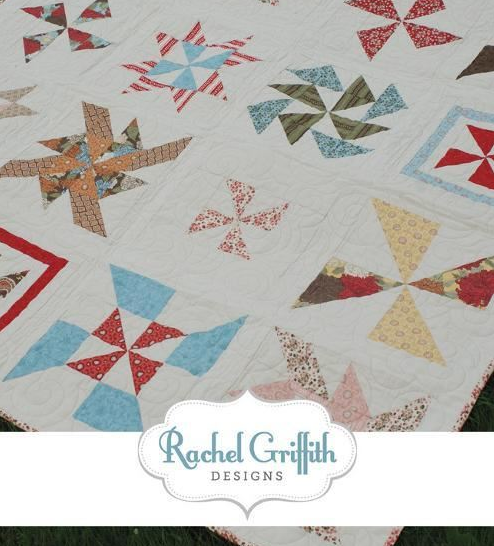 Photo via Pinwheel Sampler by Rachel Griffith Designs
Explore a sample of the classic and timeless pinwheel block. You will create 16 blocks in this educational pattern.
I hope that you are inspired to sew up some half-square triangles! If you aren't quite ready to tackle a big project yet, try out this free Interlocking Tiles pattern by Jennifer Overstreet. Build your HST skills and spruce up your table with this adorable table runner.
You might also enjoy layer cake patterns.