Do you have nightmares about granny square crochet patterns because of the granny square's bad reputation? Don't worry; it's totally natural! A friend of mine says her mother used to crochet two giant granny squares, seam them up the sides and at the shoulders, then force her to wear it as a sweater vest. Even though she's a crocheter, she refuses to touch granny square crochet patterns now.
But crochet patterns with granny squares don't have to bring back traumatizing memories of embarrassing childhood clothing. Here at Bluprint, we're making granny square crochet patterns cool again thanks to our talented indie designers.
Need help connecting your granny squares? Edie Eckman can help! Her Joining Crochet Motifs class will show you 11 different ways to join granny squares for the ultimate professional finish.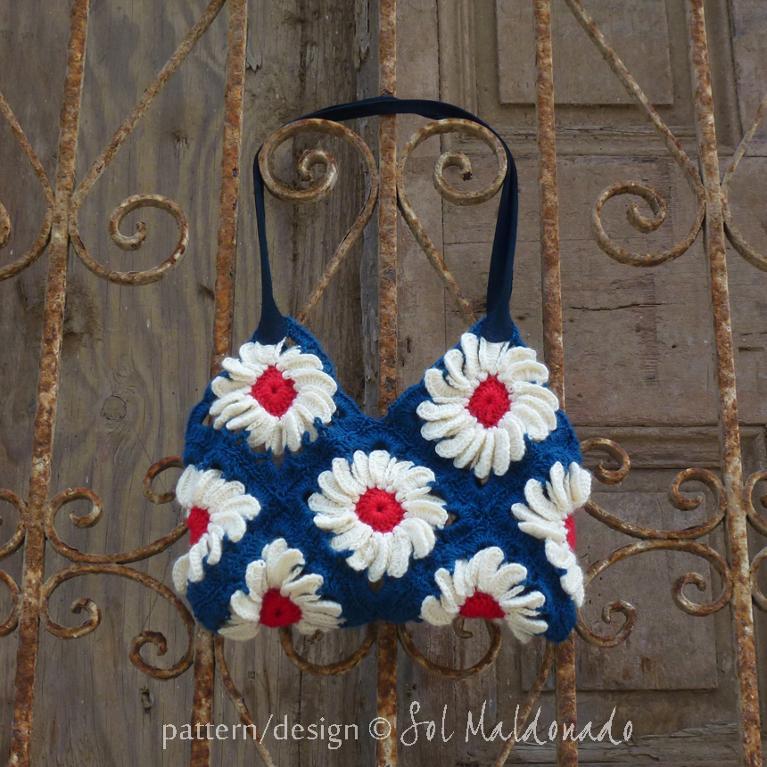 Photo via bySol
Gerbera floral bag
I'm crazy about this bag that's made up of daisy granny squares. (Hint to anyone buying a gift for me: this is on my Bluprint wishlist!) I love how the squares form that deep V to shape the top of the bag, rather than the straight-across seamed squares we usually see in bag designs.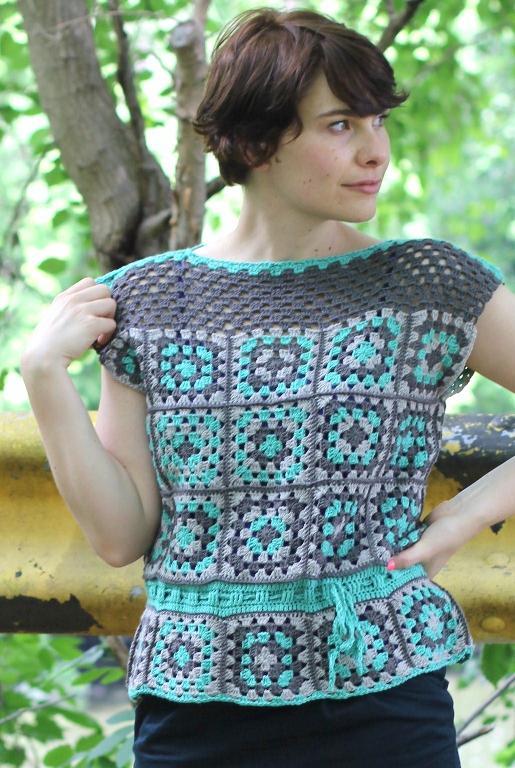 Photo via AllysonD
Cute girl squares tank
Too bad my friend's mom didn't know about crochet patterns with granny squares like this. A built-in belt helps give these granny squares a defined waistline to avoid a boxy shape around the waist. Designer AllysonD also crocheted this in a solid color for a look that's a little less retro.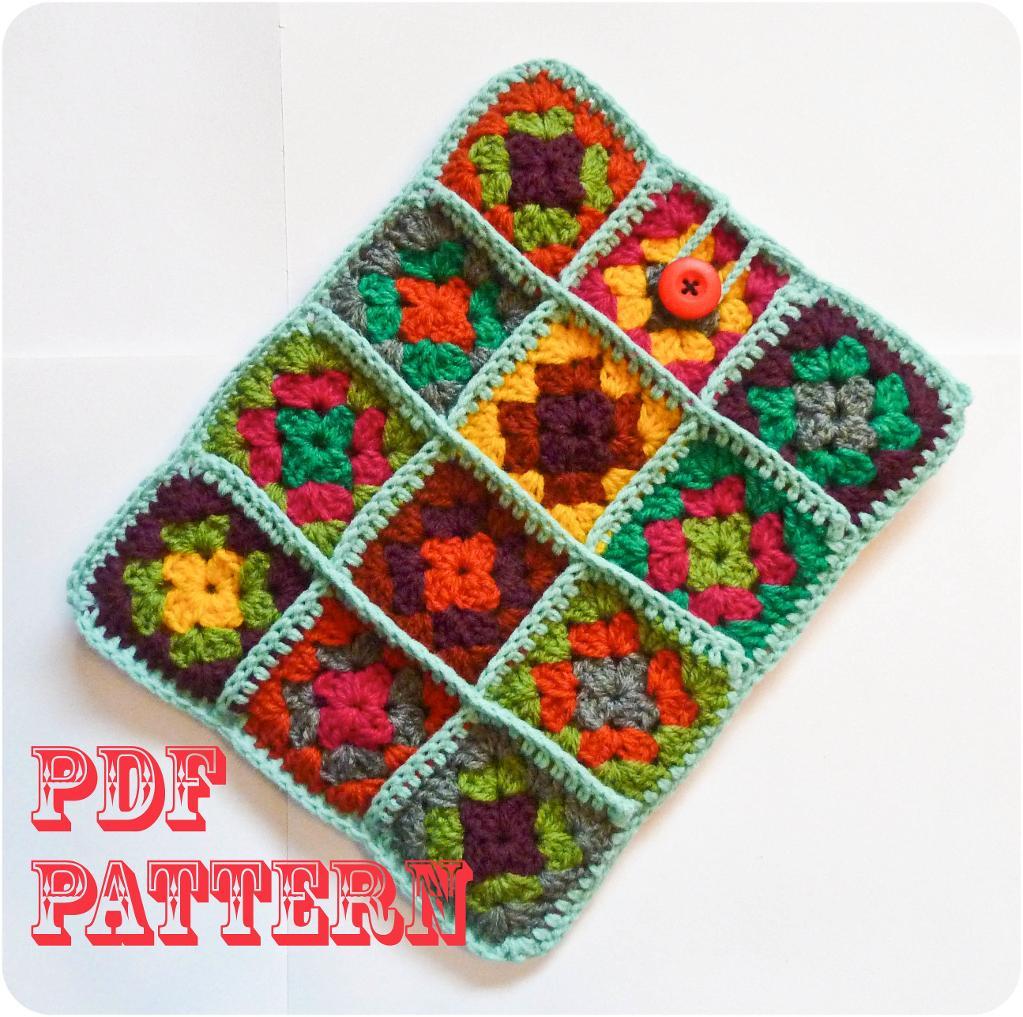 Photo via Floom
Granny square iPad case
Want an excuse to go full granny-square retro? A tech case is a perfect opportunity! If you've made crochet patterns with granny squares before, you'll know that they make a nice padding for all your tech devices. This case even has a little loop and button to make sure your device doesn't slide out.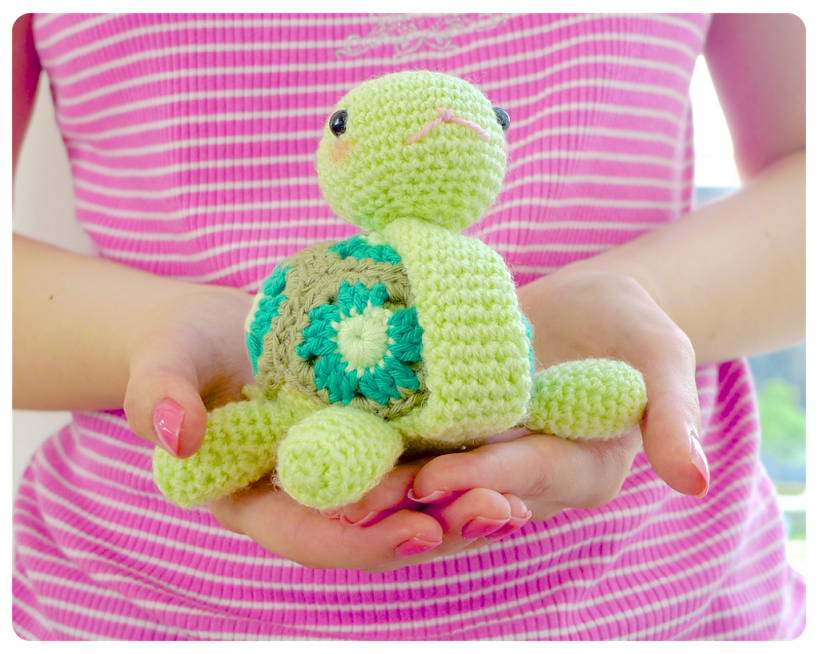 Photo via alinahime
Granny square turtle
Granny squares aren't just for clothing and accessories. Here, granny squares team up with a solid green yarn to make this adorable little turtle toy. The granny squares make up the turtle's shell, so you can crochet them in any color you'd like to complement the solid color.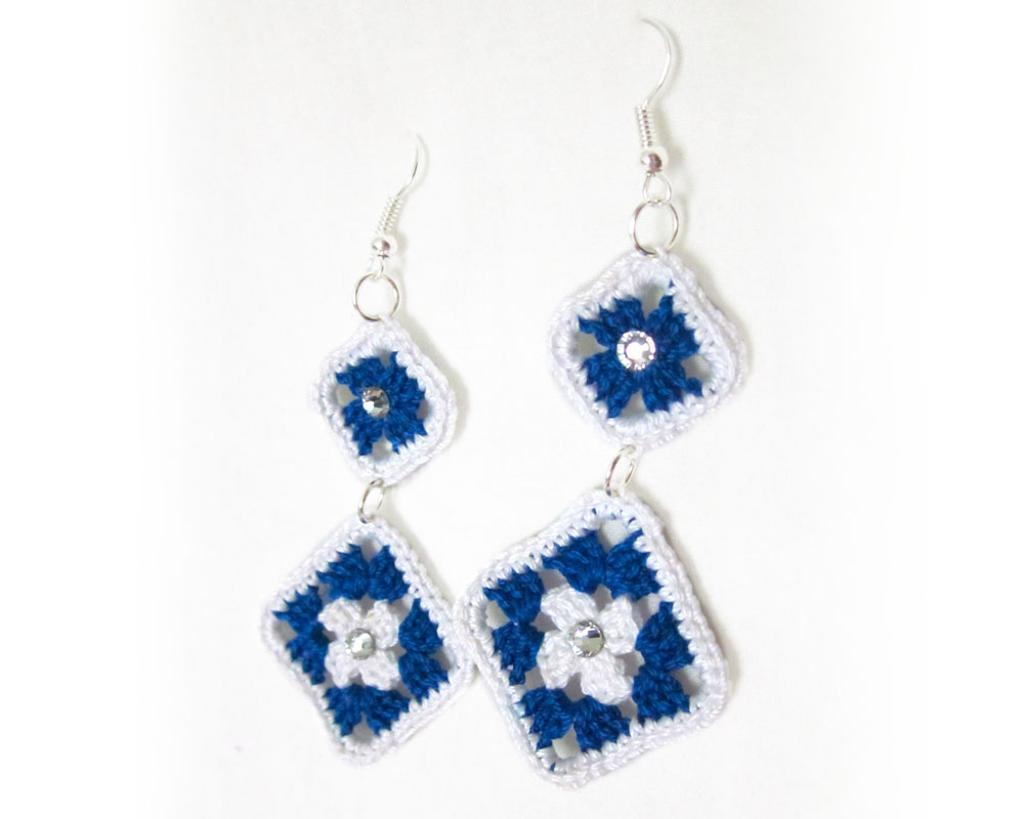 Photo via NoNovelties
Granny square dangle earrings
Crochet thread makes these granny square earrings lightweight and small enough to dangle from your ears. Dig crochet earrings? Check out designer NoNovelties's crochet earring e-book, which includes this pattern alongside three other earring patterns — or just buy the patterns individually if you already have a favorite.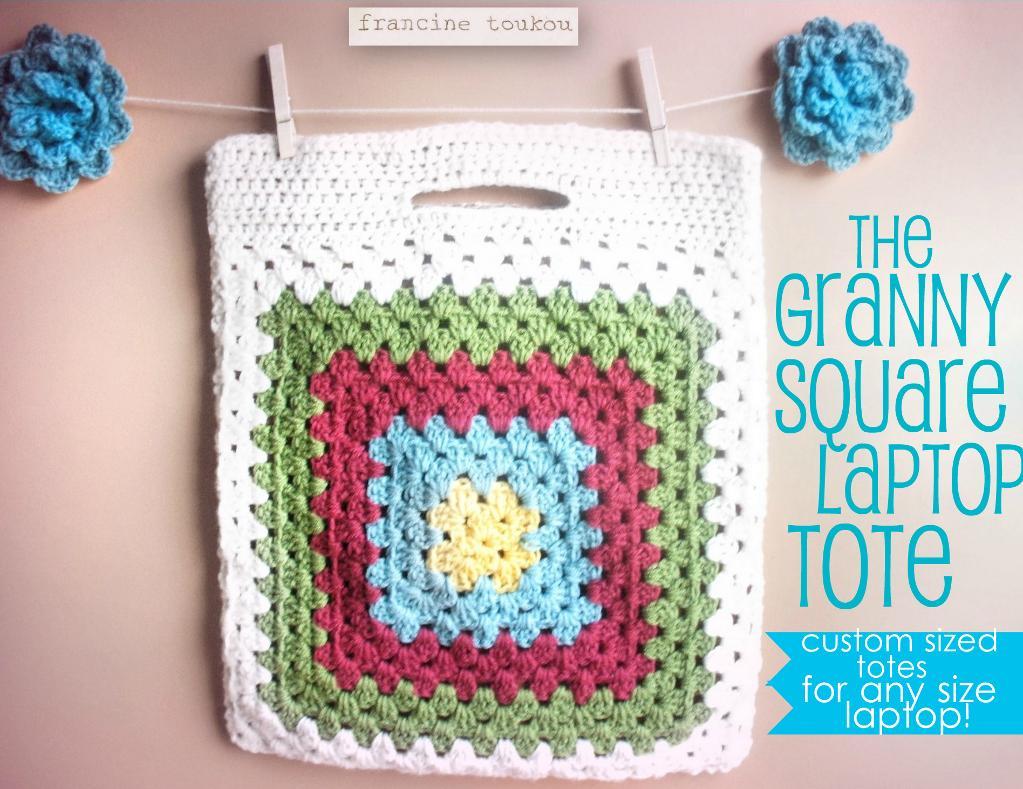 Photo via francine toukou
Granny square laptop tote
No matter what size your laptop is, this tote pattern has you covered with its customized instructions. It's one of the most classic ways you can give a nod to the granny square, too, since the design is so timeless. Don't limit yourself to toting laptops in this. Why not make it your daytime tote, too?
Photo via ThePerfectKnot
Granny square pendant
If granny squares can be earrings, they can be necklaces too! Grab some scrap crochet thread and whip up this pendant in your favorite colors. You'll need some basic jewelry supplies, as well, so that you can connect your pendant with a jump ring.
Do you have any granny square horror stories from childhood?