Although wheat flour is absent from the ingredients, there's certainly no lack of flavor in this gluten-free tart crust recipe. Made with nut flour, butter and a touch of spice, this gluten-free tart crust is absolutely delicious. Gluten-free or not, people will be begging you to make this crust. The final product after baking this recipe is a nutty, rich base, which complements any number of tart fillings, from fresh fruit and whipped cream to decadent chocolate ganache.
This gluten-free tart crust recipe comes together in mere minutes. Best of all, it can be pre-baked so that you can fill it for a quick and easy dessert.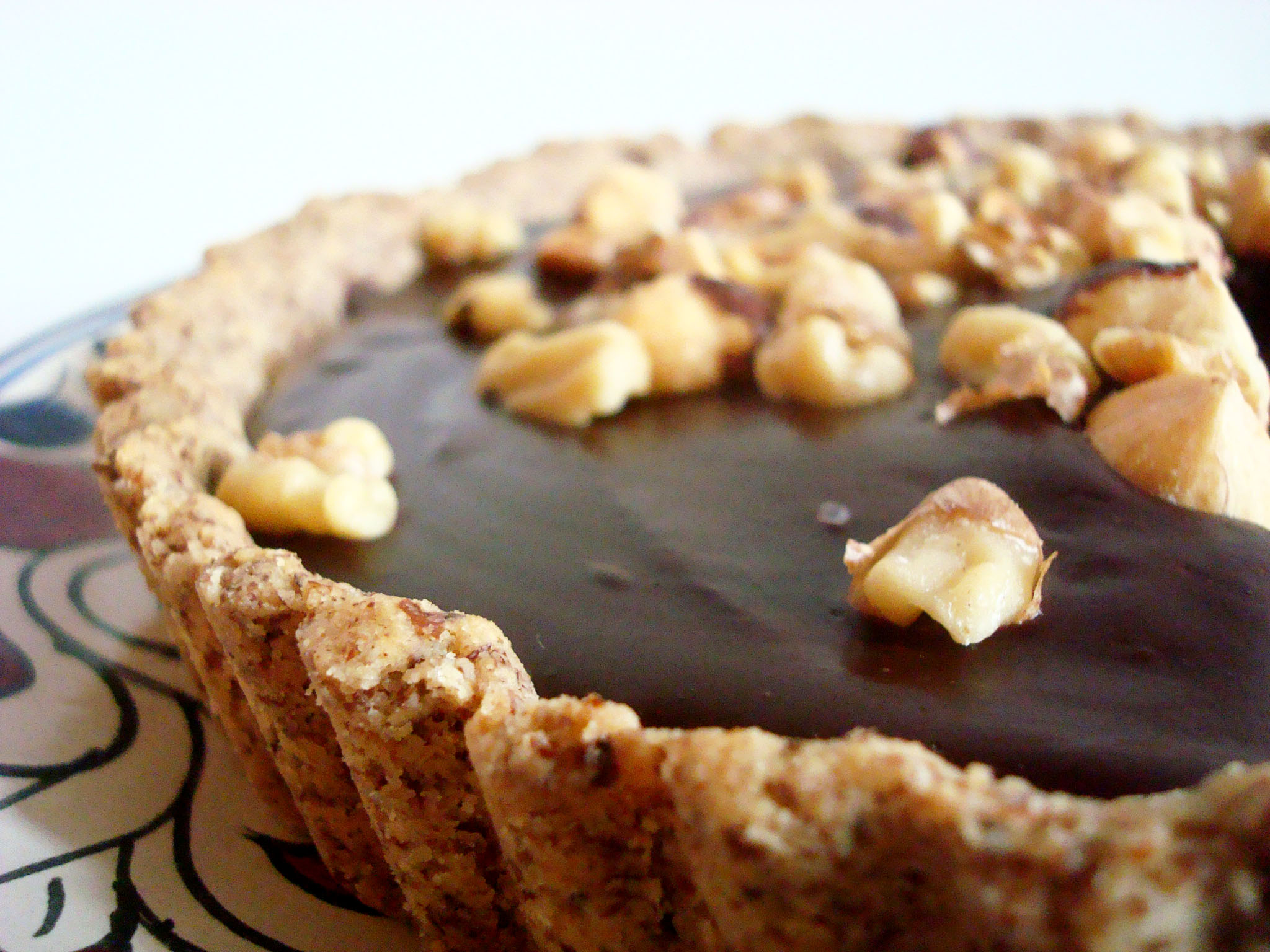 Photos via CakeSpy
Recipe notes: making a gluten-free tart crust
To make this tart crust, you'll need a tart pan. Those are the fancy looking pans with the fluted sides and removable bottom, which makes for easy removal from the pan after baking.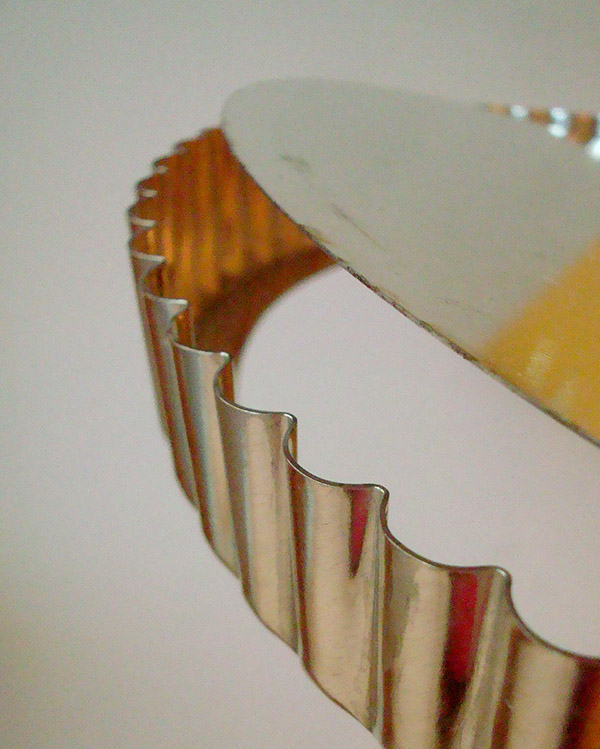 This tart calls for almond meal, but you can use any nut flour you'd like. You could even substitute part of the almond meal for another nut flour for an added flavor. Be careful of coconut flour though, I didn't test it with this recipe, but it's known to act differently.
The crust in this recipe is extremely buttery and moist. For those preferring a drier crust, reduce the butter by using only half a stick.
If you don't have cinnamon, that's OK. It's not vital to the success of the recipe, but I find it adds a little something to the flavor.
The tart shown at the top of this post is the below crust recipe filled with chocolate ganache and topped with candied walnuts and sea salt. And yes, it tasted fabulous.
Gluten-free tart crust recipe
Makes one 9-inch crust
2 ½ cups almond meal or flour
1 pinch sea salt
¼ teaspoon cinnamon
1 stick unsalted butter, softened and cut into pieces
2 tablespoons granulated sugar (optional)
Step 1:
Preheat the oven to 350° F. Place a rack in the middle of the oven.
Step 2:
In a large mixing bowl, stir together the almond meal, salt and cinnamon until combined. If there are big lumps, break them with your fingers.
Note: If you prefer a sweeter crust, add the optional sugar listed in the ingredients.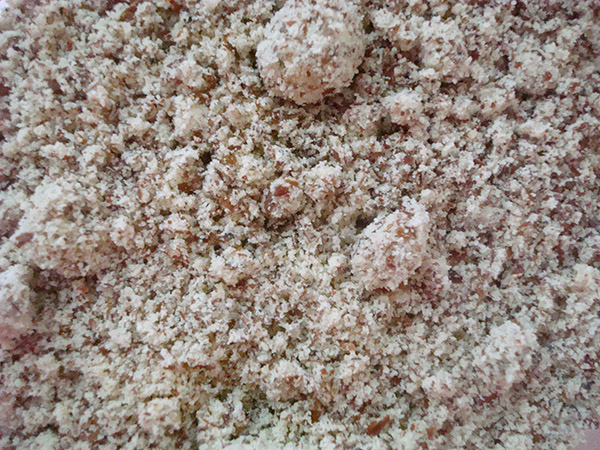 Step 3:
Add the butter, and stir together with pastry cutter or by hand until the mixture has fully combined. You will end up with a big, cohesive ball of dough.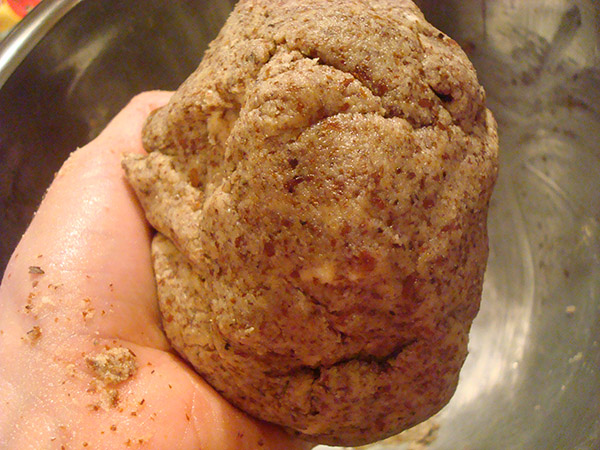 Step 4:

Turn the dough onto a 9-inch tart pan. You can start out by flattening it with a wooden spoon or spatula, but at a certain point you will probably find that it is easier to smooth the crust with your fingers.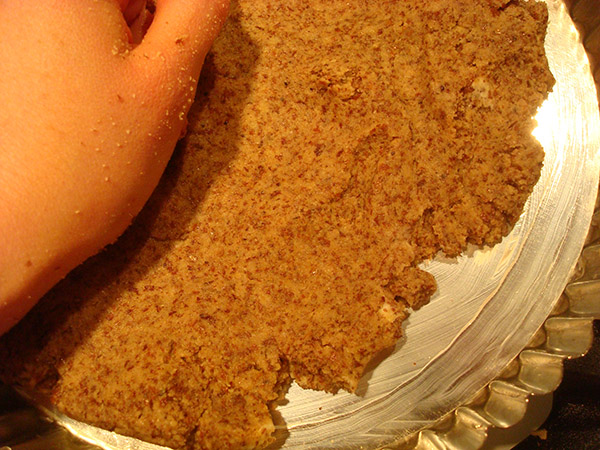 Make sure to pat it evenly in the pan, and up the sides. You are looking for a uniform thickness on the sides and bottom.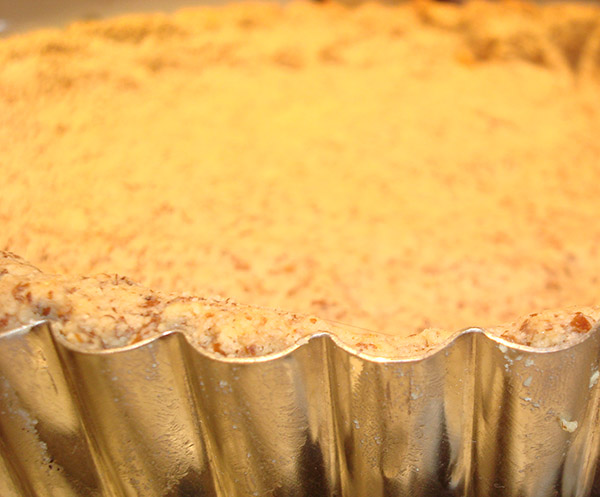 Step 5:
Place the tart gently in the oven. If you are par-baking the crust (for instance, if you want to further bake it with a filling later), bake for 10 minutes; if you'd like to fully bake the crust to put in no-bake fillings, such as custard or ganache, bake for 20 to 25 minutes, or until the crust is golden brown.
Keep a close eye on the crust, because the color of the almond meal can make detecting the golden color tricky.
Note: Try placing the tart on a cookie sheet when baking for extra stability.
Step 6:
Remove the tart crust from the oven and let it cool to room temperature before storing or filling.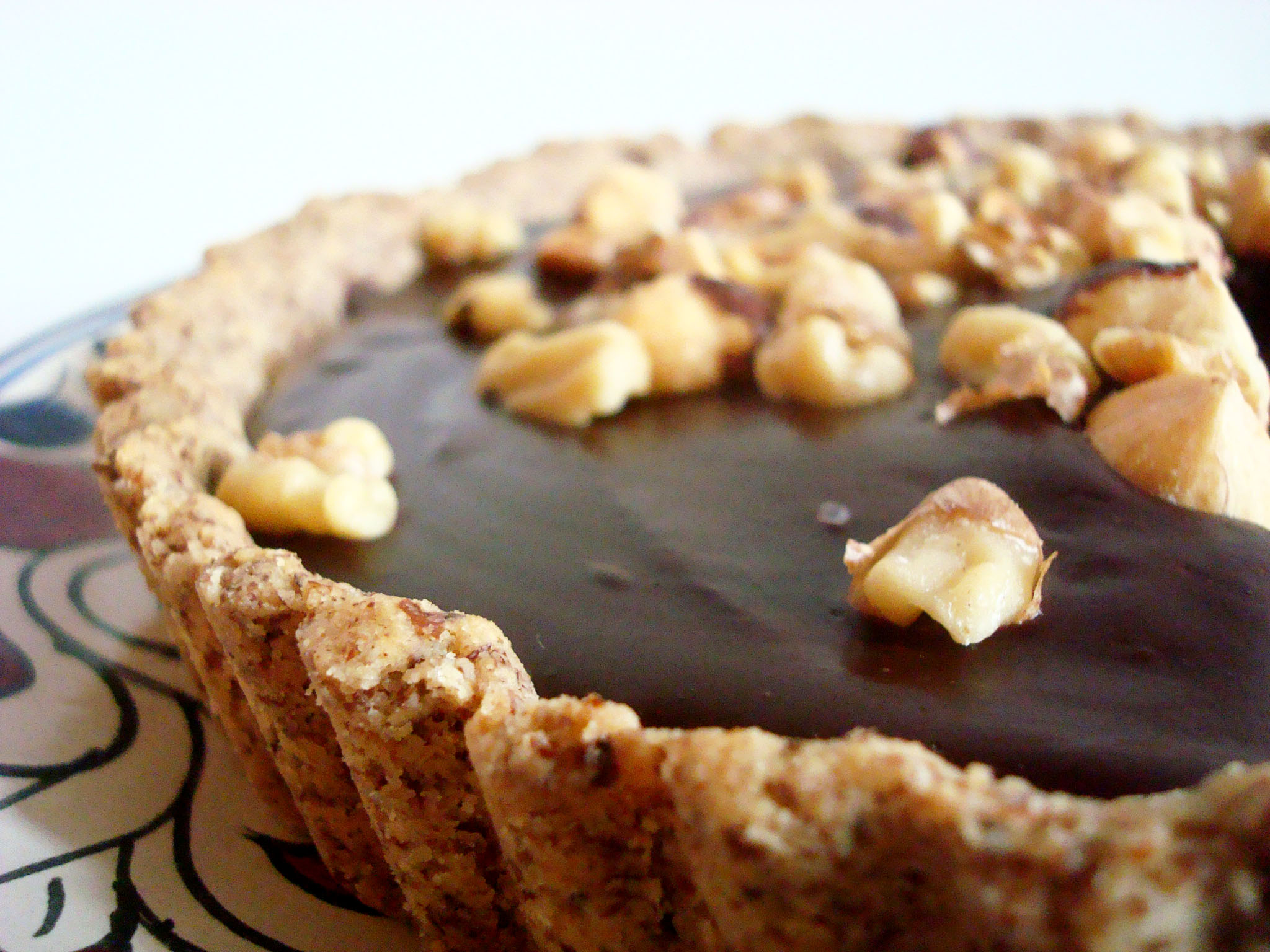 Bake with the Gluten-Free Girl!
Stop! Before you eat another crumbly gluten-free cookie, learn The Gluten-Free Girl's secrets for all-natural gluten-free flour blends that deliver your best cakes, pies and cookies yet. Enroll Now »