When non-knitters hear that something is hand-knit, they often picture lumpy hats and uneven scarves rather than party-ready panache. ("Like…scarves and stuff?" is one bewildered response I got recently when I said that I knit.)
Sure, scarves and stuff, but also delicate lace shawls, polished gloves and even modish dresses. Hand-knitting doesn't have to be stodgy, as every knitter knows!
These elegant knitting patterns prove that hand-knitting can be downright glamorous.
From slinky party dresses to chic jewelry, you'll be ready for any occasion that calls for glitz and allure.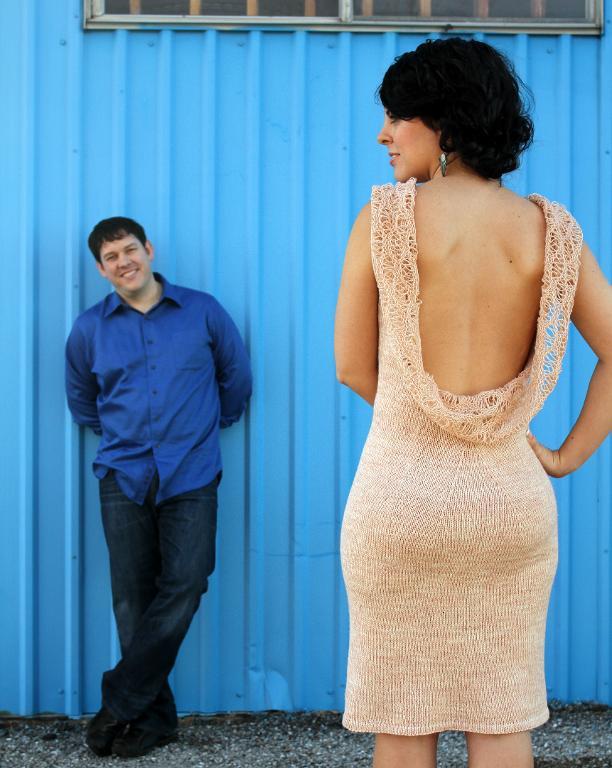 Photo via Craftsy member TheSexyKnitter
What could be more glamorous than this gorgeous low-backed dress? Knit in DK-weight yarn, the Principesa Dress takes no more yarn than a sweater, and will have you looking extra swanky for whatever winter parties you plan to attend. Clever shaping and polished edges keep you on your toes.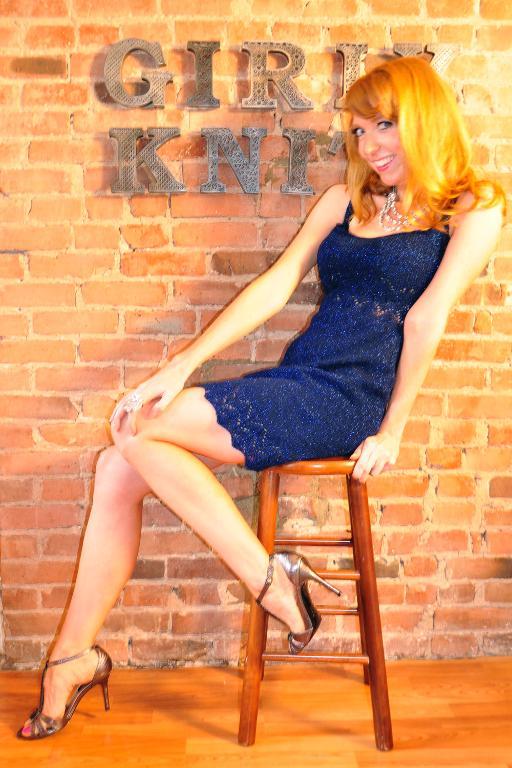 Photo via Craftsy member girlyknits
A sparkly yarn makes this lovely mini dress glint and shine without any extra labor on the part of the knitter. Knit in the round in Lion Brand Vanna's Glamour from the bottom up, simple lace chevrons add eye-catching detail to the close-fitting sheath. Braided straps finish it off beautifully!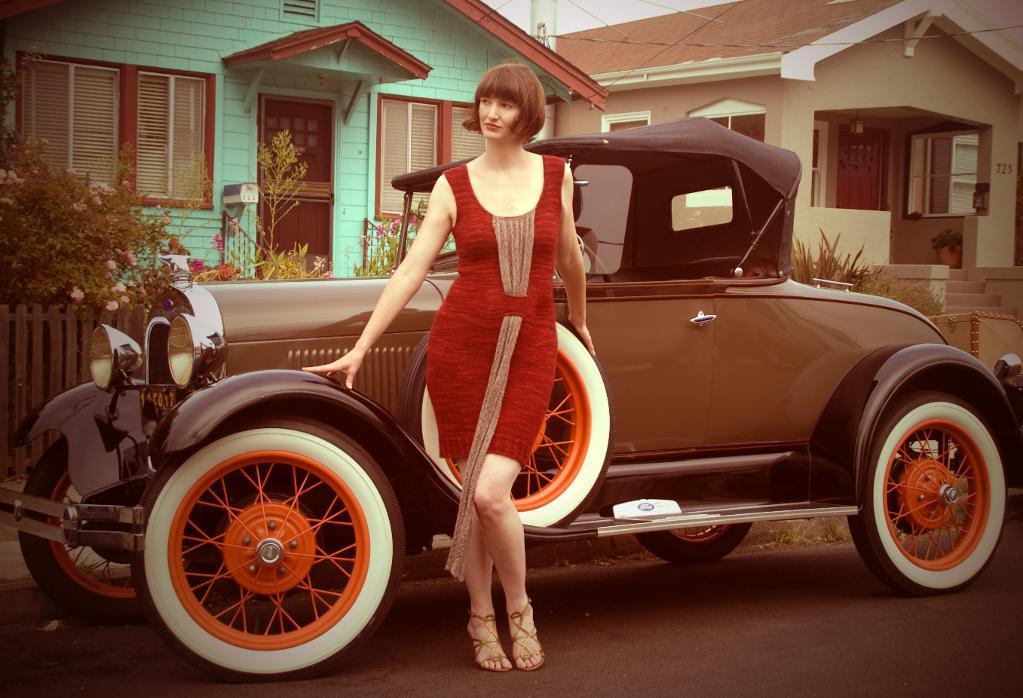 Photo via Craftsy member Kristen Hanley
My own contribution to glamorous knitting, the Audrey Totter dress is knit in sportweight merino-cashmere-nylon for softness and stretch. With slight positive ease at the waist and negative ease at the hips and bust, the real star is the laceweight sash that is threaded through the dress at the waist.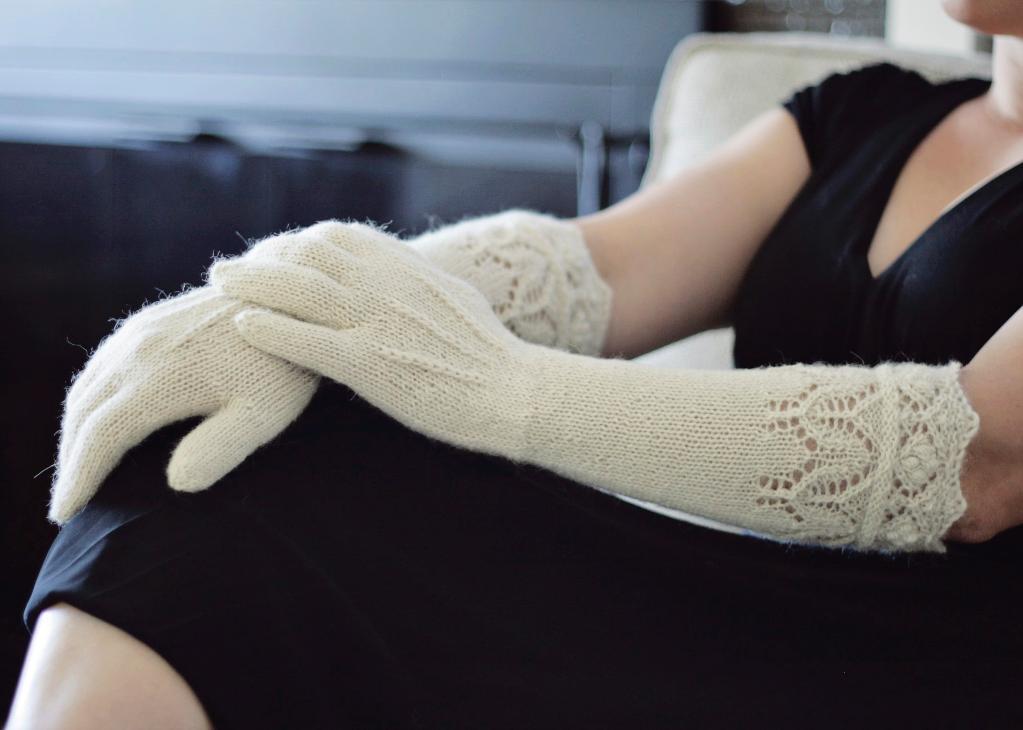 Photo via Craftsy member fingertips
These gorgeous elbow-length opera gloves are just the finishing touch for a classic-movie worthy getup. A buttoned opening at the inside wrist makes them easy to pull on, while delicate lacy edgings announce pure class.
Photo via Craftsy member Miriam Felton
Knit in the gorgeously subtle Madelinetosh Tosh DK, these perfectly glorious opera gloves knit up fast. An on-trend chevron cable runs from elbow to wrist, holding the knitter's interest and drawing all eyes.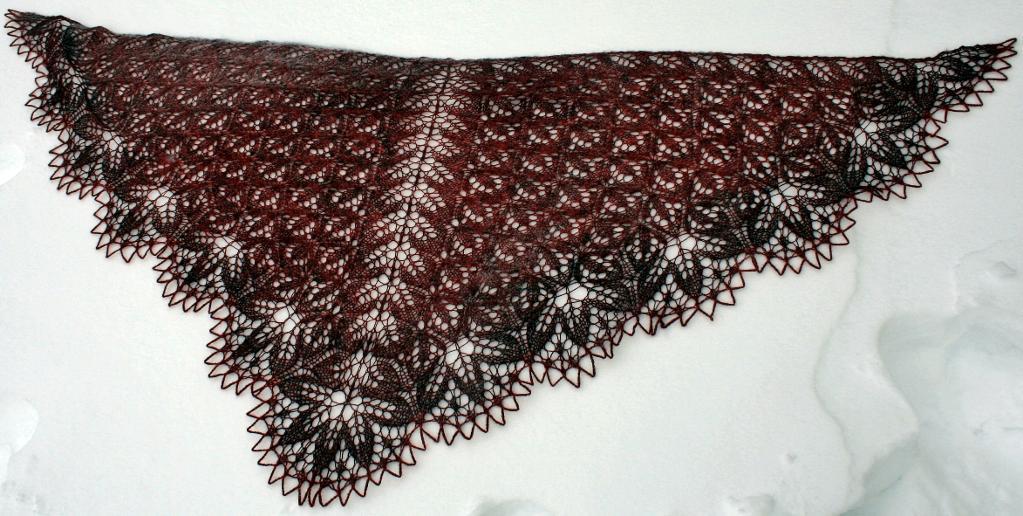 Photo via Craftsy member mawelucky
Lace shawls show off your skill and make a perfect winter wrap. Lacy leaves and looped edging make this top-down shawl absolutely exiquisite. It would be stunning in Artyarns Silk Mohair.
Photo via Craftsy instructor Anna Dalvi
The grand and graceful Mystic Desire shawl will enfold you in opulence. If you don't feel ready for this level of lace knitting, designer Anna Dalvi offers a Crafty class called My First Lace Shawl that will get you started acquiring all the skills you need.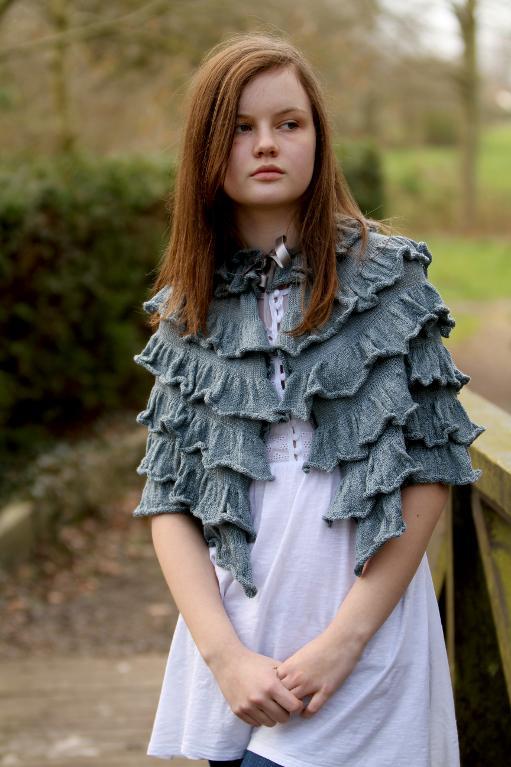 Photo via Craftsy member Fyberspates
Ruching makes luxurious layered ruffles in this glam winter cape. Knit in laceweight, the many layers mean that air will be trapped all throughout, making a confection that's as warm as it is light.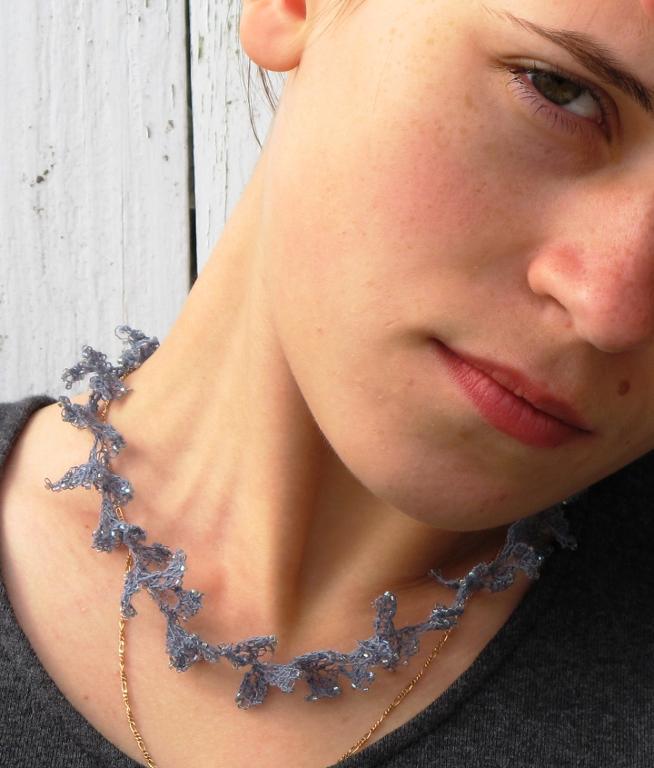 Photo via Craftsy member Sarahmontie
Jewelry doesn't seem like the most intuitive use for knitting, but this beaded necklace from Sarah Montie proves it can be done nattily. A stainless steel and silk yarn makes the perfect ornament for your winter wardrobe.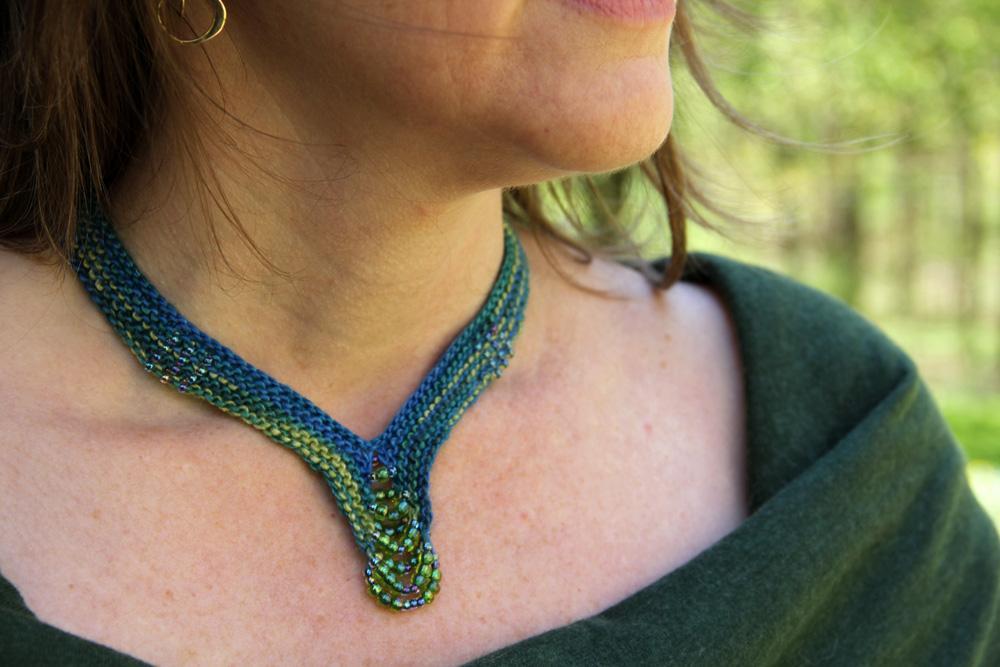 Photo via Craftsy instructor Laura Nelkin
Knit in just 20 yards of fingering weight yarn in garter stitch, the Butin Collar is so simple it can be made in a night. Simple doesn't mean it isn't stunning, however, and for so little yarn and effort you'll have a beautiful beaded collar for all occasions.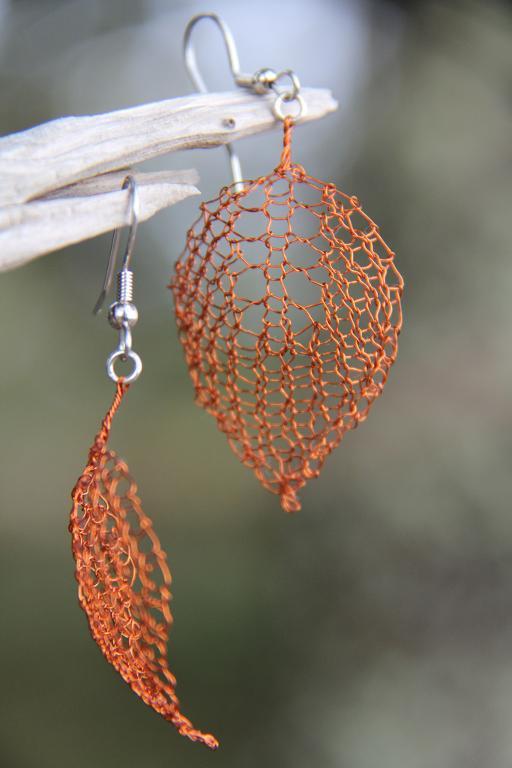 Photo via Craftsy instructor Lucy Neatby
Knit earrings? Yes! Copper wire shaped into knitted leaves makes for stylish dangle earrings.