If you love embroidery that shimmers but dislike using metallic threads, this project is for you! Embroidering on glitter flex vinyl is a hot trend right now, and what better way to try it out than a cute snowman mug rug made, and edged, entirely in the hoop!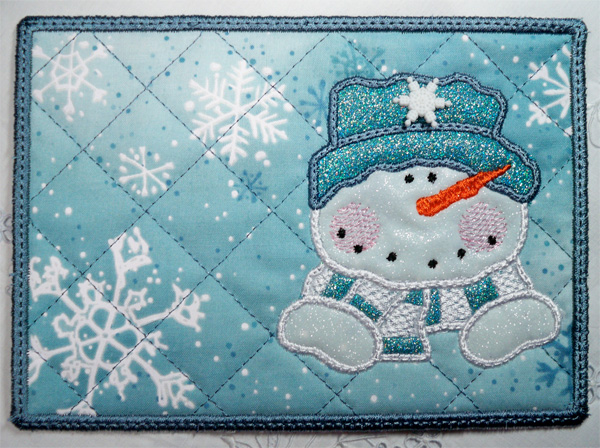 Photos via Debbie Henry
Appliqué has never looked better than when it is paired up with glitter flex vinyl. Bonnie Welsh of Sew Inspired by Bonnie has conducted extensive research on the product and offers 43 different colors of glitter flex vinyl. It can be used just like any other appliqué fabric, is fusible, tears away easily in the hoop with minimal trimming, and can be laundered. The biggest difference is that it sparkles like diamonds.
Let's make the snowman sparkle with glitter vinyl appliqué!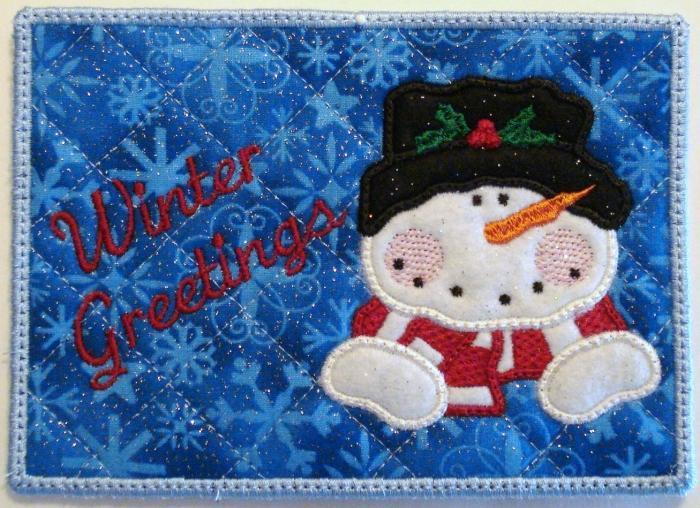 Photo via Sanity's Machine Embroidery Designs
This design is great because it is made entirely in the hoop. No binding. No separate quilting. Super easy and quick to finish.
I made a couple of changes to the original design. I left off the text and the holly and berries on the hat so the mug rug can be used well after the holidays. Each of the appliqué areas are made from glitter flex vinyl. You could add a monogram in place of the text to create a personalized gift.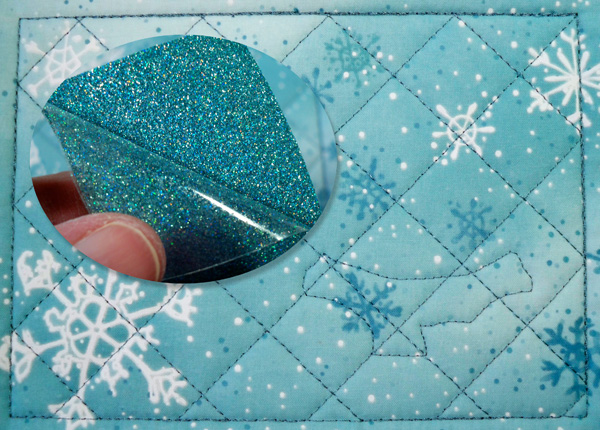 Follow the design directions. When it comes time to place the appliqué fabric, use the glitter flex vinyl. It has a protective plastic coating that peels away easily (inset).
Make sure your vinyl is slightly larger than the placement stitches. Spray the back with temporary adhesive and press it in place before running the tack-down stitches.
If you are new to appliqué, check out the Machine Embroidered Appliqué with JoAnn Connolly.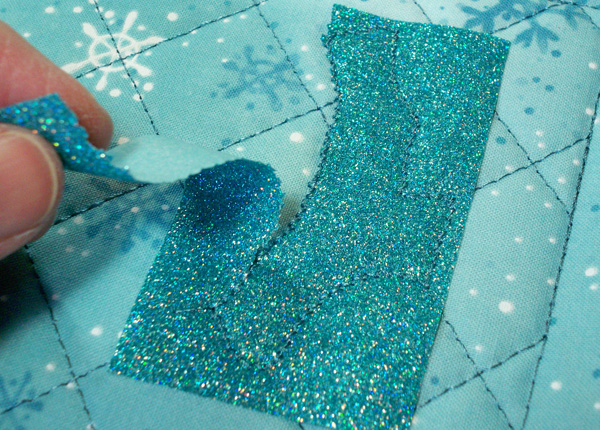 The vinyl easily tears away from the tack down stitches. Press one finger on the inside edge of the stitches and tear the vinyl away. Clip jagged edges if necessary.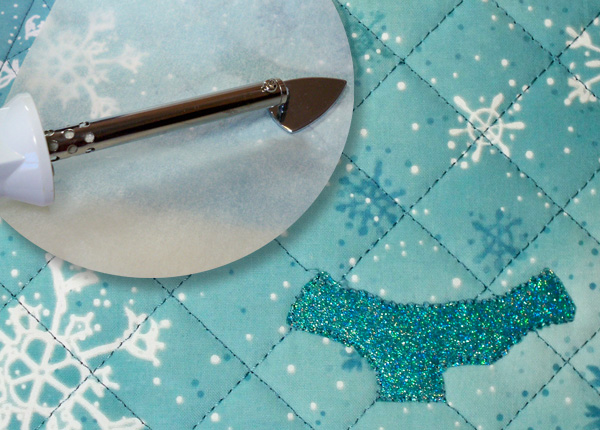 Use a mini iron at a high cotton setting with a pressing sheet (inset) to adhere the vinyl to the base fabric.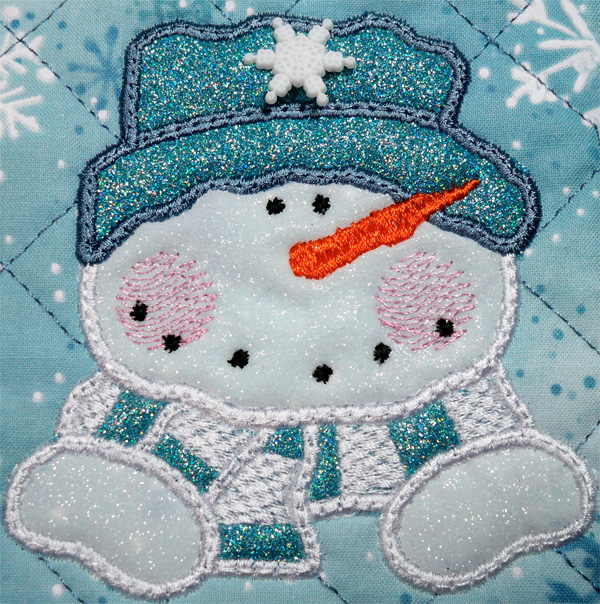 Continue stitching until done. Remove everything from the hoop, trim away the stabilizer, add a button to the hat, and you have a snowman mug rug that glistens in the light!
Have you ever used glitter flex vinyl for anything other than appliqué?