This year, give the gift of inspiration to the painters in your life! With our carefully curated painting gift guide, you can skip the lines and get these must-have picks delivered straight to your door.
Share these artful essentials, and watch them deck the halls with endless masterpieces!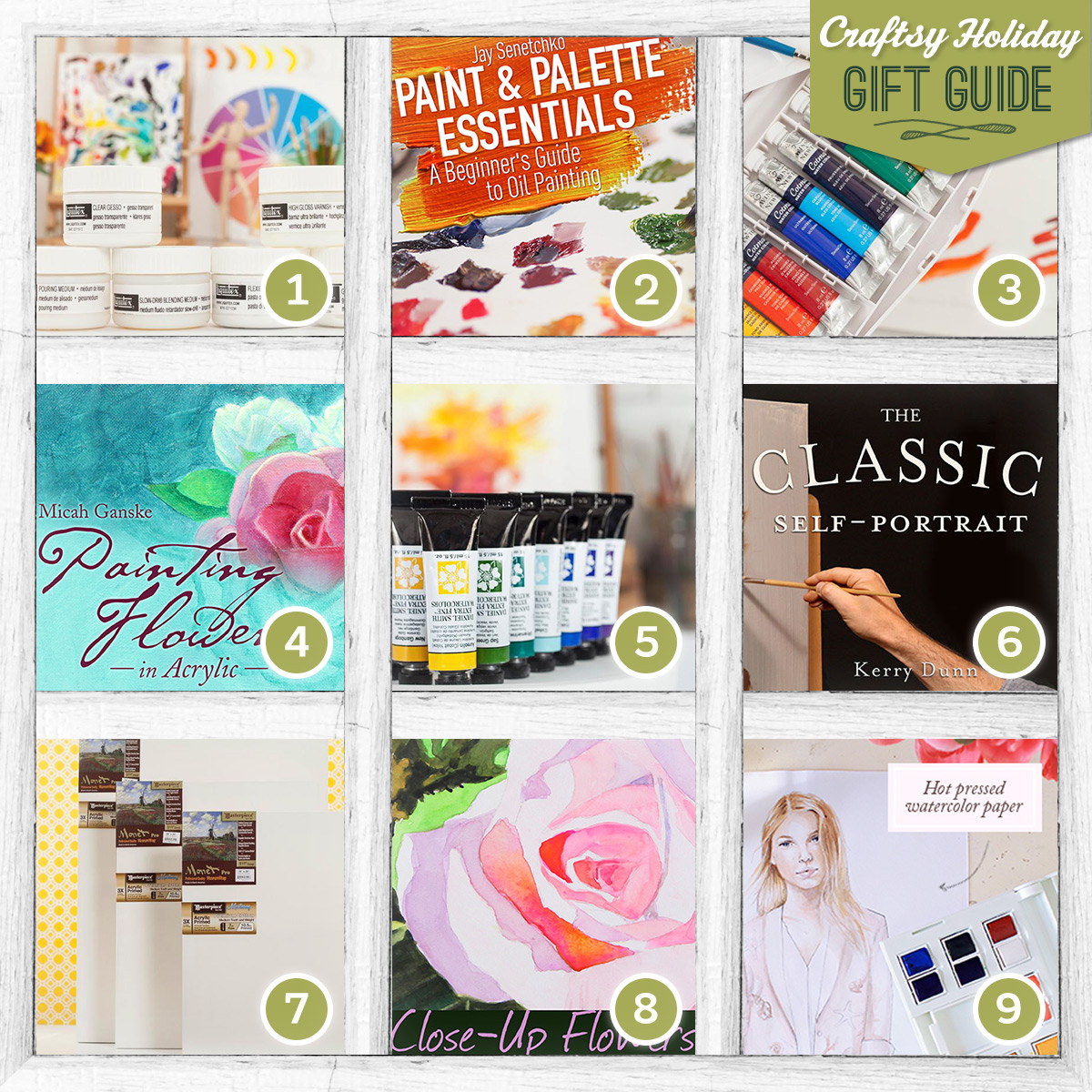 [box type="shadow"]
Do you love everything featured here? Enter here for a chance to win the it all in our painting gift box giveaway!
One lucky winner will be selected to win a gift package containing every item listed here! That's an amazing value of $405 of the best painting gifts for the holidays. Click the button below to enter!

Sign me up! >>


[/box]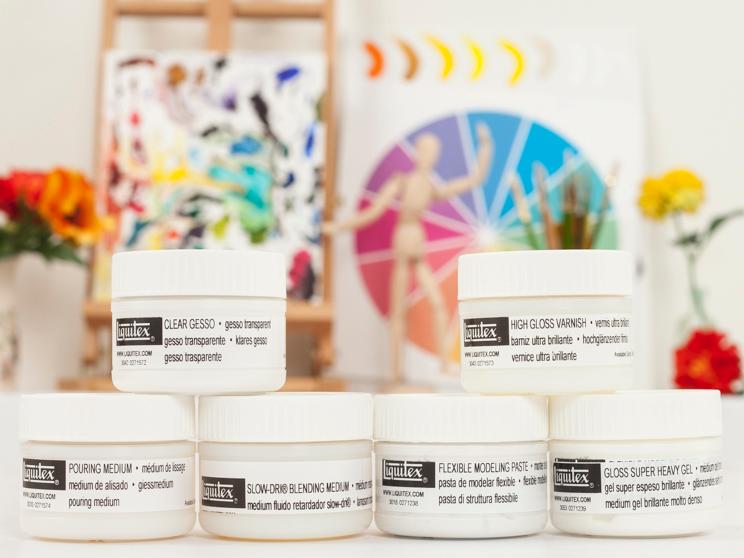 1. Liquitex Mediums Intro Set
If the artist in your life likes to mix it up, they'll love the Liquitex Mediums Intro Set! This versatile pack includes six best-selling mediums, including High Gloss Varnish, Flexible Modeling Paste and Clear Gesso. Each medium can be used to create a variety of eye-catching effects, making this kit the perfect catalyst for creativity!
Get the Liquitex Mediums Intro Set here.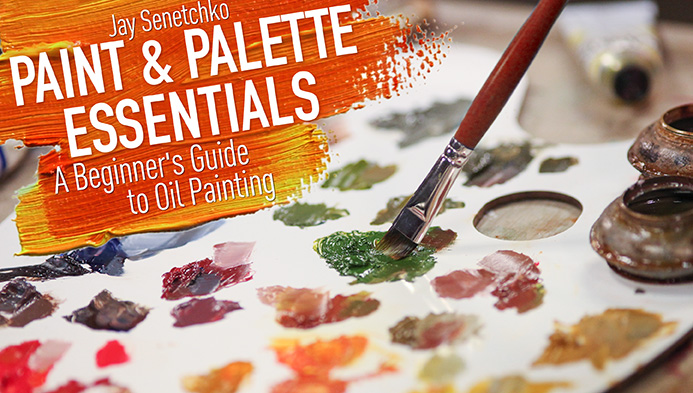 2. Paint & Palette Essentials: A Beginner's Guide to Oil Painting class

Even Santa's elves couldn't top this gift! Any aspiring artist will be eager to get started on Bluprint's popular online class Paint & Palette Essentials: A Beginner's Guide to Oil Painting. Lifetime access and HD video lessons allow students to watch at their own pace from the comfort of home, and finish class with the confidence to paint beautiful, balanced compositions full of vibrant color!
Get the Paint & Palette Essentials class here.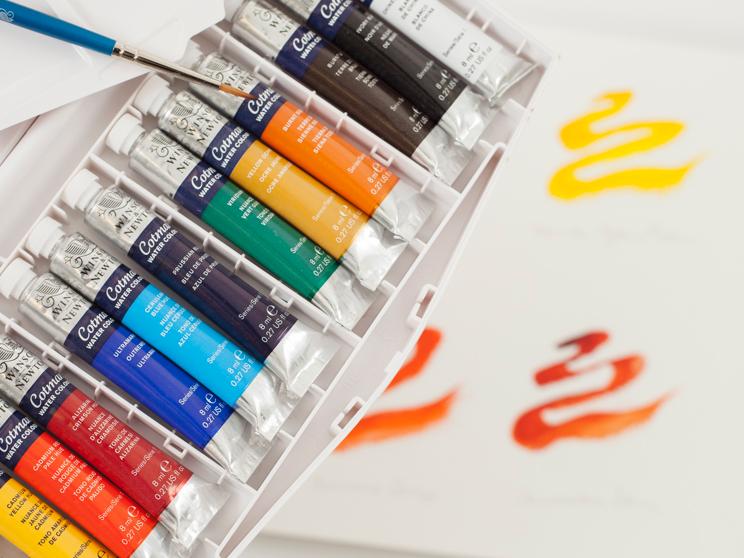 3. Winsor & Newton Cotman Water Colour Painting Plus Tube Set
This gift is even more irresistible than holiday sugar cookies! The Cotman Painting Plus Set includes 12 watercolors in an array of vibrant hues, each with excellent tinting strength and transparency. Stylish and compact, this set is ideal for studio and outdoor painting, and includes a brush, several mixing surfaces and a clip-on palette.
Get the Cotman Painting Plus Set here.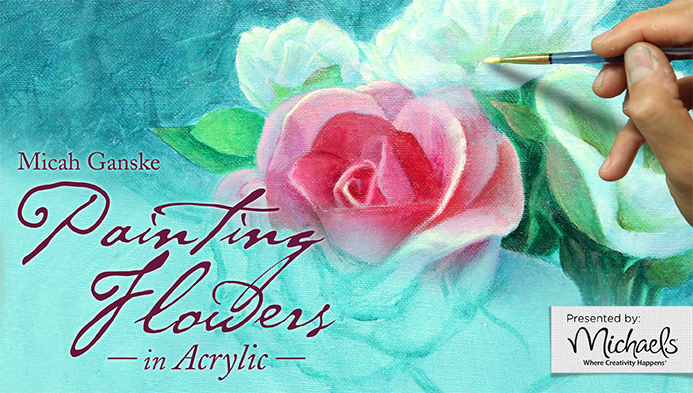 4. Painting Flowers in Acrylic class
Put an acrylic work of art at their fingertips with the FREE mini-class Painting Flowers in Acrylic! Featuring instruction from award-winning artist Micah Ganske, this online video class teaches essential still-life techniques, including mixing, layering, applying washes and adding highlights for a lifelike sense of luminosity.
Get the FREE Painting Flowers in Acrylic mini-class here.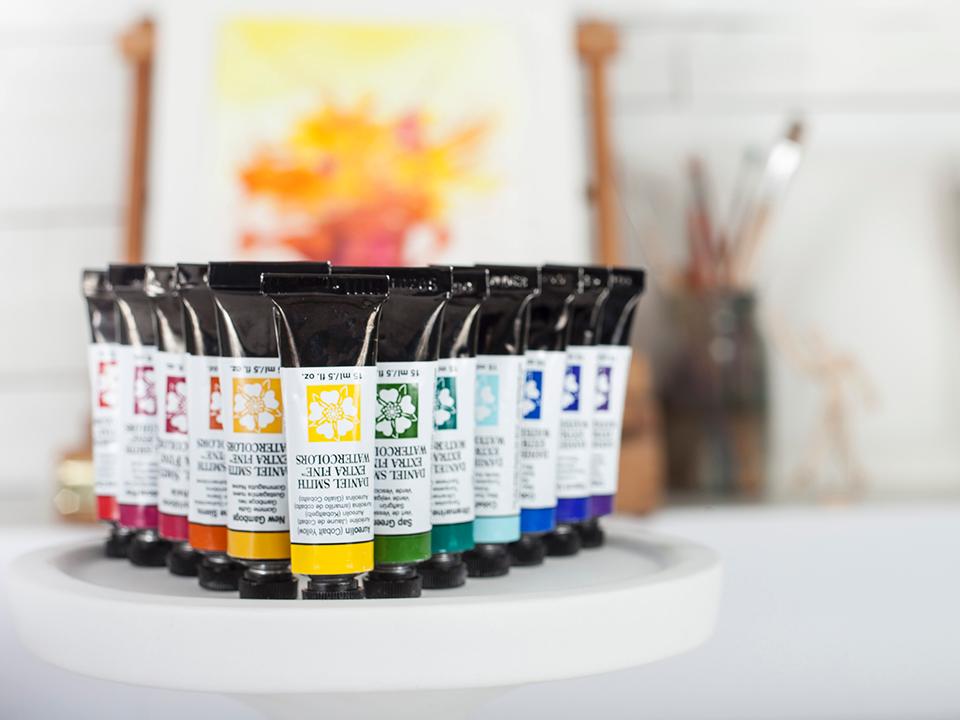 5. Daniel Smith Watercolor Kit
This might just be the blockbuster of all holiday gifts –– it's the 12-piece Daniel Smith Extra-Fine Watercolor Kit! You'll bring a huge grin to their face with this best-selling set, which includes premium watercolors in an array of radiant hues. From gorgeous glazes to luminous washes, they can paint it all with this incredible kit.
Get the Daniel Smith Watercolor Kit here.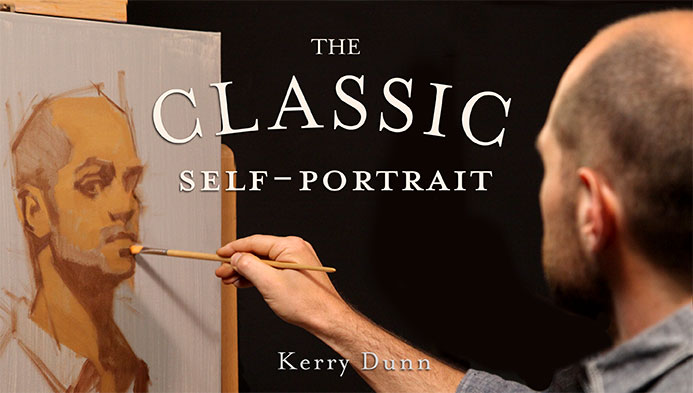 6. The Classic Self-Portrait class
If there's one gift every artist wants under their tree, it's the skill to create a lifelike self-portrait. With Bluprint's popular The Classic Self-Portrait online video class, consider it a wrap! Offering step-by-guidance, essential techniques and a money-back guarantee, this gift is so good, you may have to snag one for yourself!
Get The Classic Self-Portrait class here. 

7. Masterpiece Artist Canvas (Monet Pro)
To a painter, a blank canvas is as exciting as a fresh snow day! Spread creative cheer with the Monet Pro canvas from Masterpiece; doubled-primed with archival-quality gesso, it will make the perfect foundation for oil and acrylic paintings.
Get the Monet Pro canvas here.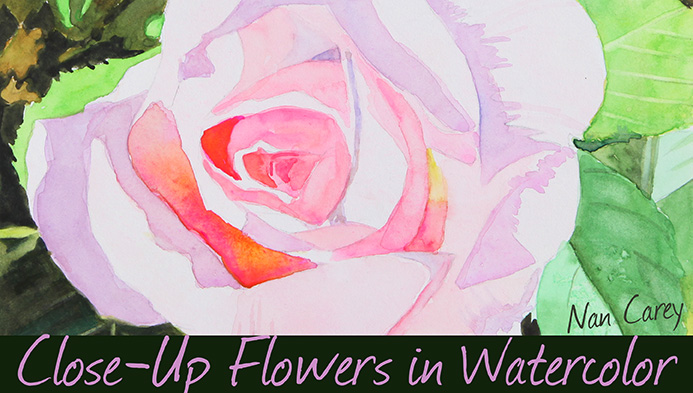 8. Close-Up Flowers in Watercolor class
There's no better time to enjoy the relaxing experience of painting than winter! Give them the perfect online class to cozy up to when the weather outside is frightful: Close-Up Flowers in Watercolor. Featuring step-by-step video lessons from award-winning artist Nan Carey, it will take any artist from blank page to beautiful work of art in no time!
Get the Close-Up Flowers in Watercolor class here.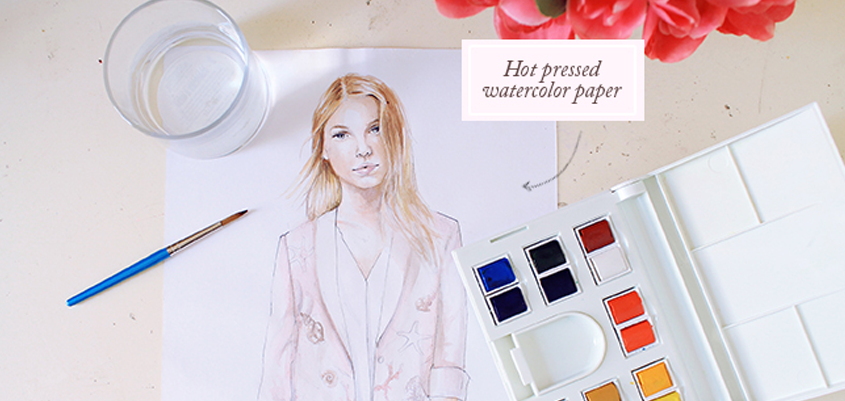 9. Beginner's Guide to the World of Watercolor eGuide
For this price, you can get one for everybody! Bluprint's FREE Beginners Guide to the World of Watercolor eGuide delivers 27 pages of watercolor tips, tricks and techniques, beautifully illustrated by artist Antonella Avogadro. From building a palette to mixing and layering paint, this printable resource is sure to inspire radiant watercolor works.
Get the FREE Beginner's Guide to the World of Watercolor eGuide here.
You'll put Santa to shame with these gifts! From the Bluprint family to yours, we hope your holiday season is full of creativity, fun and plenty of time to paint!
What's the most memorable handmade gift you've given or received?
What makes online Bluprint classes great?
Learn for life! With lifetime access to your classes, you can watch lessons at your preferred pace and easily revisit your favorite concepts with just a click.
Kick up your feet! Enjoy classes anytime from the convenience of your home or even on-the-go with our mobile apps.
Get personalized guidance! Ask your instructor questions to receive all the answers and feedback you need to succeed.
Love it! There's no risk in trying with our 100% money back guarantee.