If you've been sewing with Bluprint at all, you already know who Gretchen Hirsch is. And if you're a fan of Gretchen, you're as excited as I am about Gertie Sews Vintage Casual, her newest sewing book that was just released this September.
Take a peek inside the pages and projects of the book and enter to win your very own copy!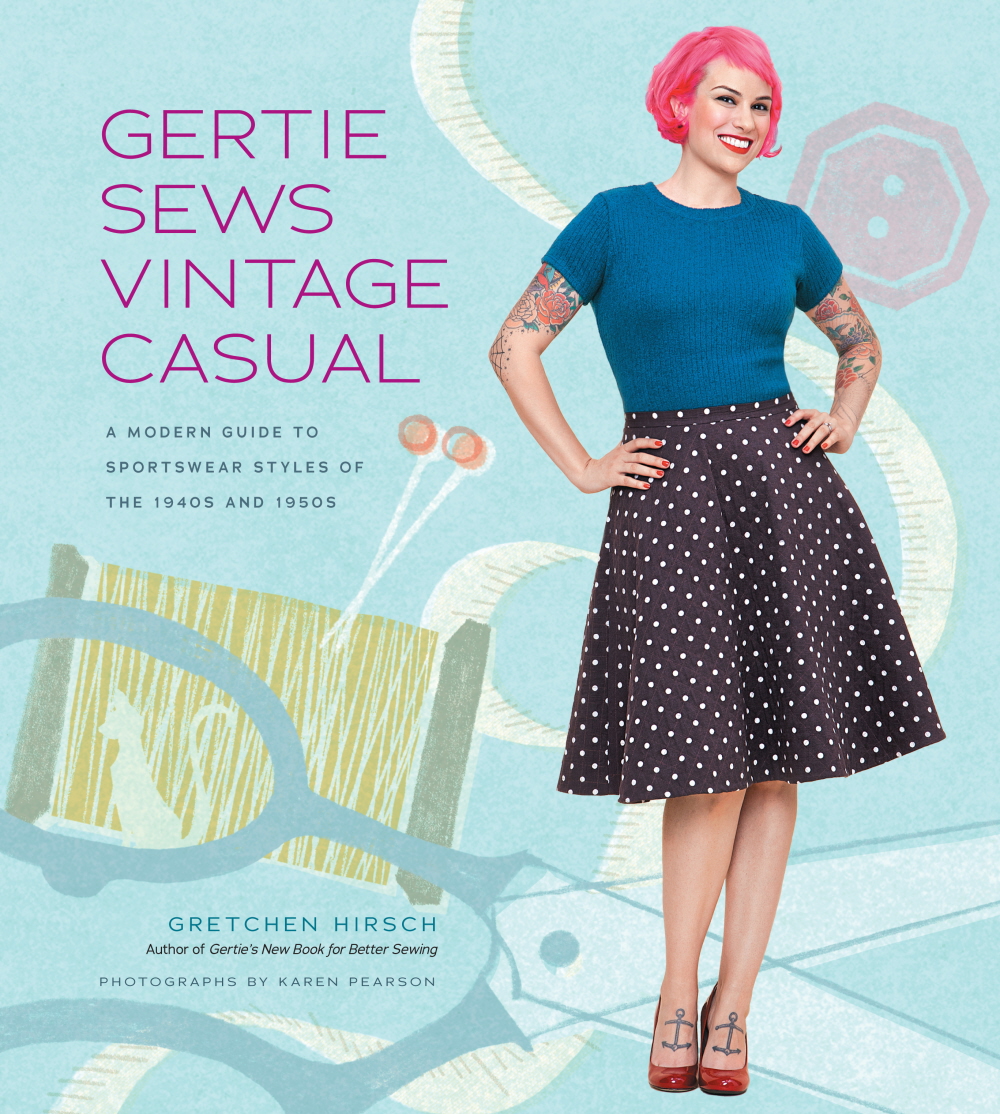 All photo via STC Craft
[box type="shadow"]
Enter to win! Here's how:
Thanks to STC Craft, one lucky Bluprint member will win a copy of Gertie Sews Vintage Casual! Just click the orange button below! We'll randomly select one winner on December 1st, 2014. Good luck!
Enter here! >>
[/box]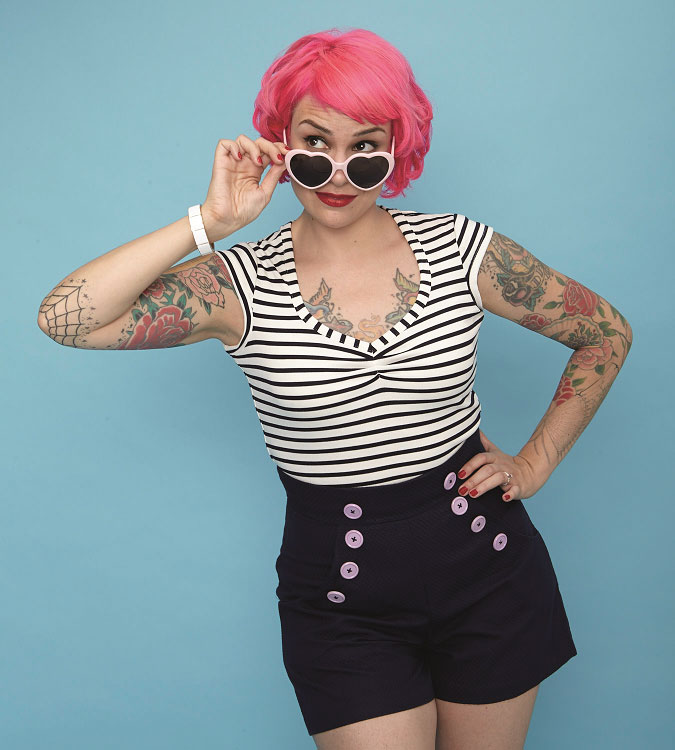 The history of vintage sewing
For anyone interested in vintage fashion and its relationship with history, this book will be your go-to. Chapter 1 is an overview of vintage casual, including the designers and styles that defined the clothing. If you're not quite sure how to incorporate vintage casual into your wardrobe, this is the perfect place to look for inspiration!
The techniques
What I loved about Gretchen's last book, Gertie's New Book for Better Sewing, is that Gretchen doesn't just give you instructions for each individual project. You'll learn techniques that can be applied across all your sewing projects.
A portion of Part I of the book is devoted to techniques that you'll use to sew the vintage projects later in the book. This section includes one whole chapter devoted to woven fabric skills and another devoted entirely to knit fabric skills–techniques useful not just for the projects in the book, but also for any sewing project you might be working on. Here you'll find instructions and photos of different types of seams, neckline finishes, closures, hems, and more.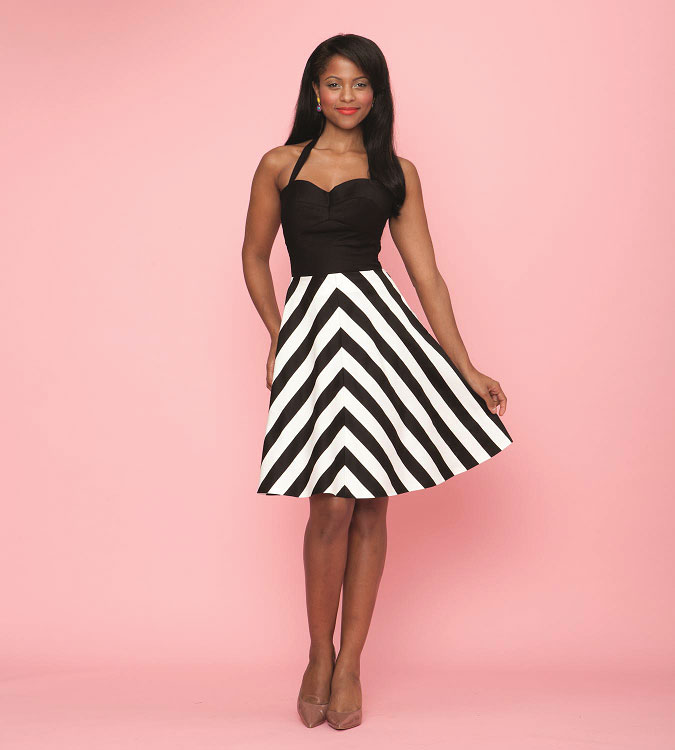 The projects
Here's a list of just a few of the projects you'll sew in the book:
Bomber Jacket
Short and Chic A-Line Skirt
Easy Knit Pencil Skirt
Boatneck Shirt
Cigarette Pants
40s Style Wide Leg Pants
Pedal Pushers
Flared Shorts
Sailor Shorts
Pin-Up Sweater
The Shift Dress
One Shoulder Romper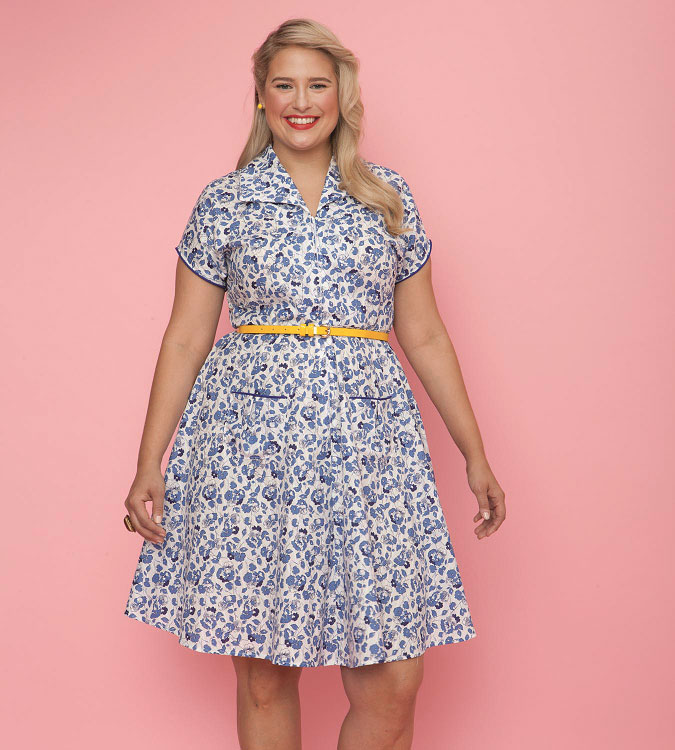 Another thing about Gretchen's book I love is the models. All four of them, including Gretchen herself who models some of the clothing, are different shapes and sizes. No matter what your body type, you can look at the models and see yourself wearing these clothes. (Yep, there's even a petite model!)
True to this idea that any body type can sport these clothes, Gretchen has also included an invaluable chapter on fitting. I've already used part of this chapter to fix a gaping neckline on another dress I've been sewing. Perfect timing!
[box type="shadow"]
Didn't win a copy or missed our giveaway?
No worries! You can order you very own copy of the book on STC Craft or Amazon.
[/box]