Do you love the look of appliqué but hate the idea of stitching by hand? Then try these six fast and fun fusible appliqué quilt patterns from Craftsy's talented pattern designers!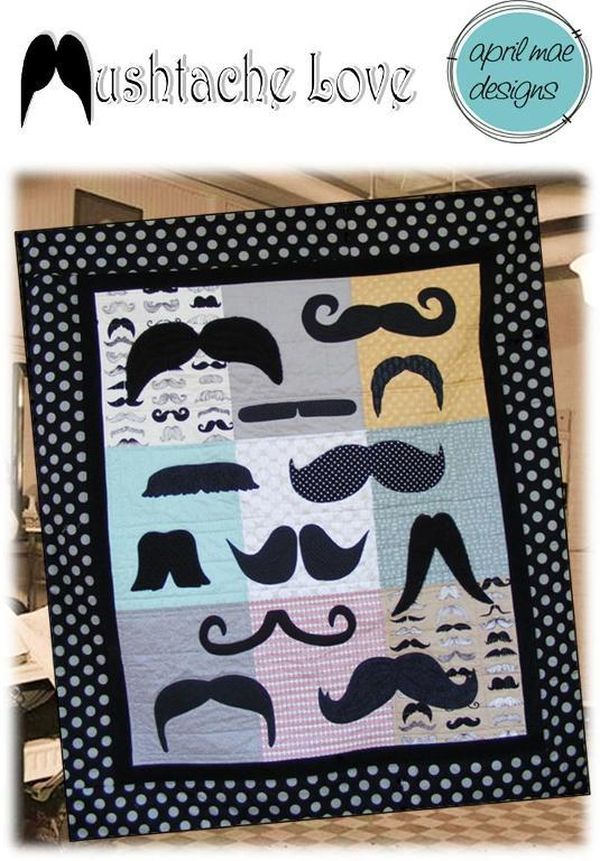 Photo via Craftsy member aprilmaedesigns
Mustache Love Quilt Pattern
Teens and young adults will love this whimsical mustache quilt pattern. It is Fat Quarter friendly and goes together surprisingly quick. You can also use the mustache patterns for t-shirts, bags and anything else you can think of.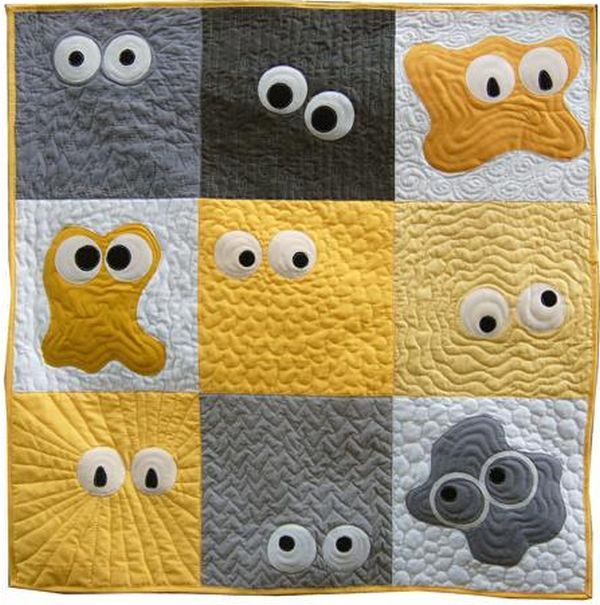 Photo via Craftsy member Jen Eskridge
Monster Madness Quilt Pattern
This is a super fast pattern to make and an excellent first appliqué project. The whimsical nature of the design is great for kids. They can help design monsters and learn about sewing and quilting. Also includes 6 free-motion quilting design ideas.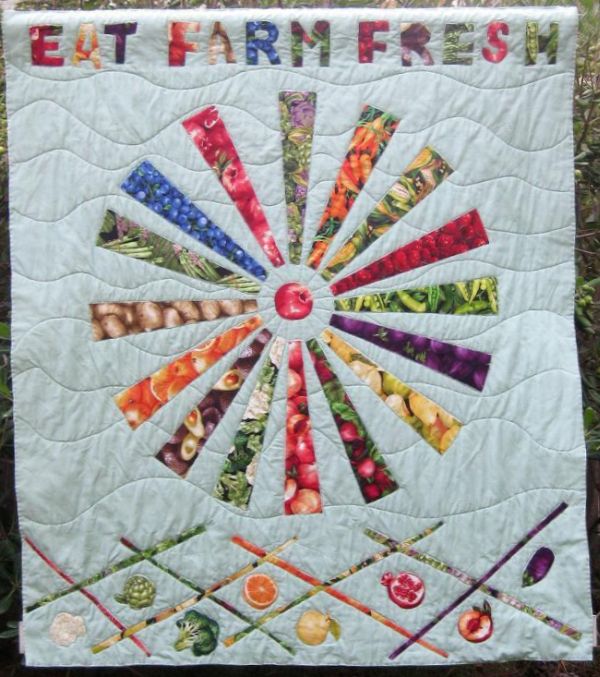 Photo via Craftsy member CathP
Eat Farm Fresh Quilt Pattern
Have you been hoarding fruit and vegetable prints with no idea what to do with them? Make this high-fiber, low-calorie quilt from your favorite foodie fabrics! Warning: Working on these projects before grocery shopping has been known to cause people to purchase and consume unusually large quantities of fresh fruits and veggies. This can only benefit you and your family! Pattern comes with coordinating potholder patterns, too.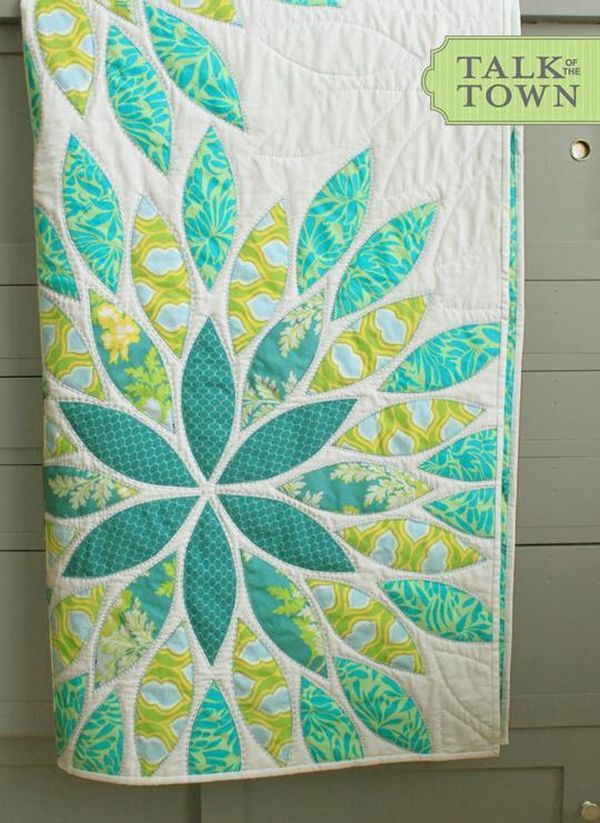 Photo via Craftsy member Talk of the Town
Sea Glass Baby Quilt
This pretty quilt is soft and vibrant. It's the perfect quilt to wrap a baby, use for a toddler's lap quilt or hang on your wall as a beautiful piece of modern art! It's easy to put together with your choice of fabrics.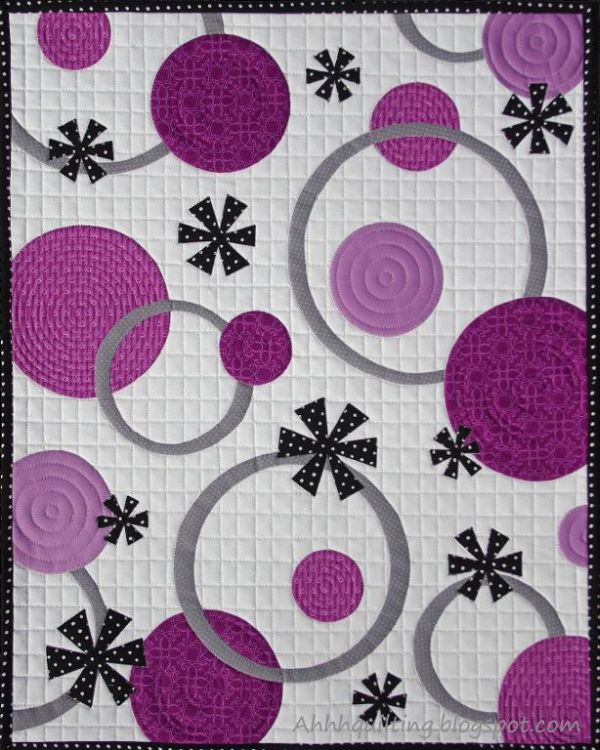 Photo via Craftsy member cynthi212857646
Circles and Rings Baby Quilt
This fabulously fast and fun baby quilt recently placed 2nd for small quilts in the online Pantone Quilt Challenge for their 2014 color of the year – Radiant Orchid. However, the striking circle design can be made perfect for a boy or a girl, depending on your choice of colors.
The pattern has simple instructions for using two types of appliqué on a single piece of background fabric. As an added bonus, a coloring sheet is provided, which will allow you to find the perfect color scheme for your baby quilt!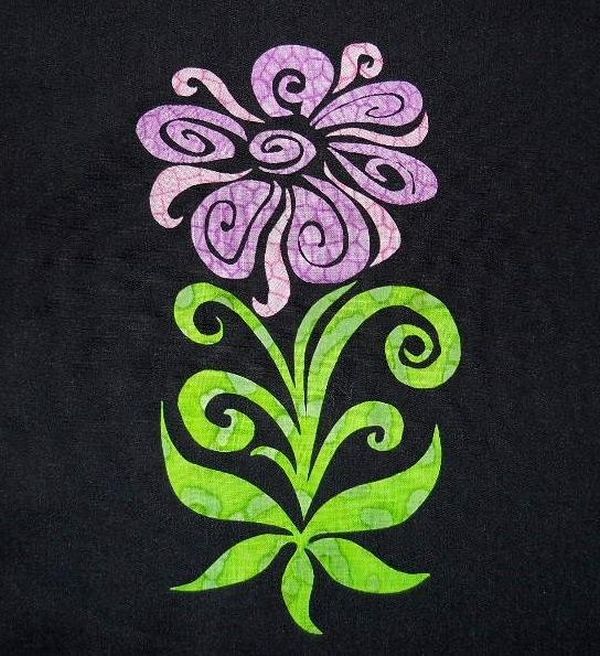 Photo via Craftsy member Quilting Support
Groovy Flower Appliqué Block
This groovy 70's flower appliqué pattern works with just about any quilting motif. Use it to add a little groove to your next quilting project! From start to finish, this fusible appliqué block pattern can be done in under an hour. The directions will walk you through step-by-step which makes appliqué fun and easy. The pattern makes one block, sized 8″x8″ but you can easily adjust the size with computer software or a photocopier.
Did you know Craftsy's YouTube Channel is full of free, quick video tutorials?
Check out this one on easy ways to personalize your quilts with appliqué from instructor Angela Walters.
See more on Craftsy's YouTube Quilting Channel.