Front hip pockets are one of the most common types of pockets found in jeans, trousers, shorts and some skirts. They are very practical and look very nice on any garment.
Learn how to sew a front hip pocket from start to finish with some tips and special techniques that will give all of your pockets a professional-looking finish.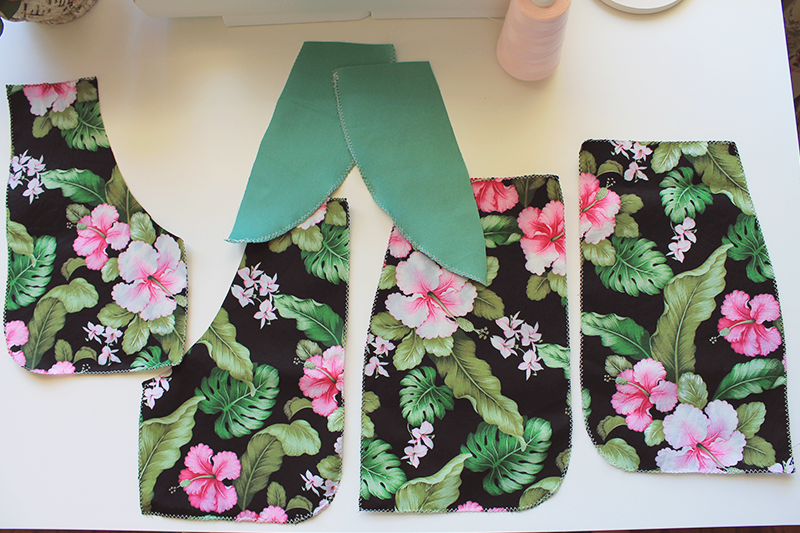 The first thing we should do is identify our pattern pieces. To sew front hip pockets, your pattern will probably provide the following pieces to make it:
Center front skirt or pants, c

enter back skirt or pants,
Pocket facing
Pocket lining front and pocket lining back
Step 1: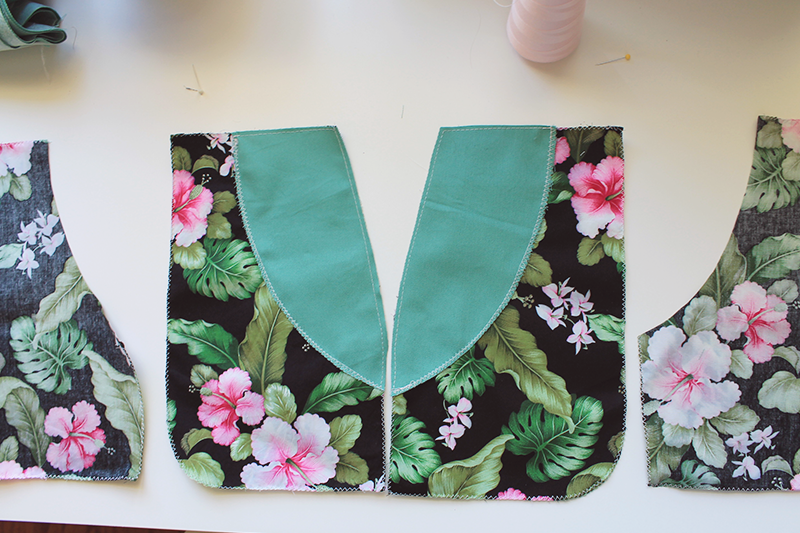 Before we start sewing the pockets we need to finish all the raw edges of the following pocket pattern pieces: Pocket facing, pocket front lining, pocket back lining. Then, overlap pocket facing and pocket back lining, aligning them at the edges. Stitch these two layers together 1/4″ away from the curved edge of pocket facing.
Step 2:
Place pocket back lining and pocket front lining right sides together and sew around the side and bottom edges.
Step 3: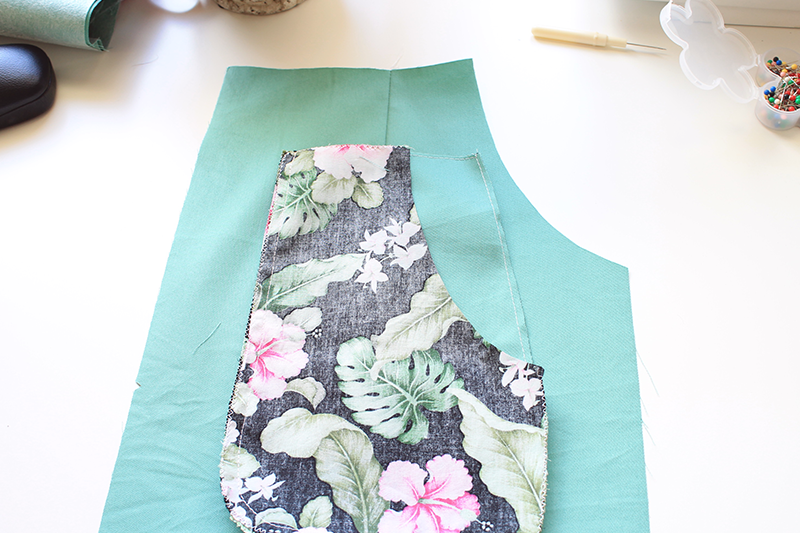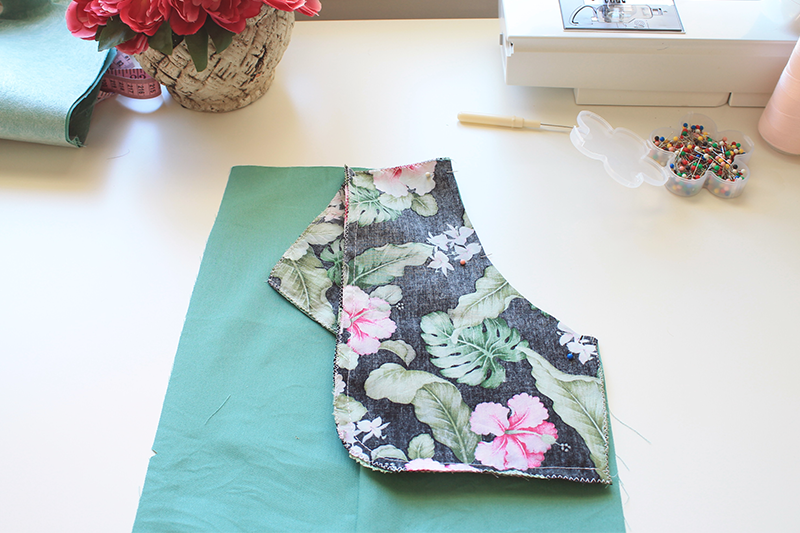 Next, place the pocket facing upward on top of right side of center front skirt (first image). Fold pocket back lining and pocket facing down and out of the way. With right sides facing, align the pocket opening curve on pocket front lining to the pocket opening curve on skirt side front. Pin along the curve and stitch into place. (second image).
Step 4: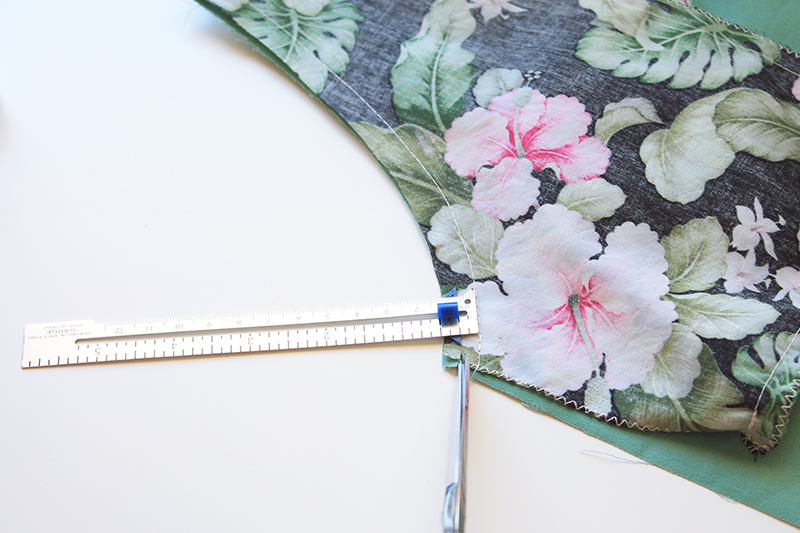 The excess seam allowance at the curve can cause some pulling to occur so I suggest you grade the seam allowance down to 1/4″.
Step 5: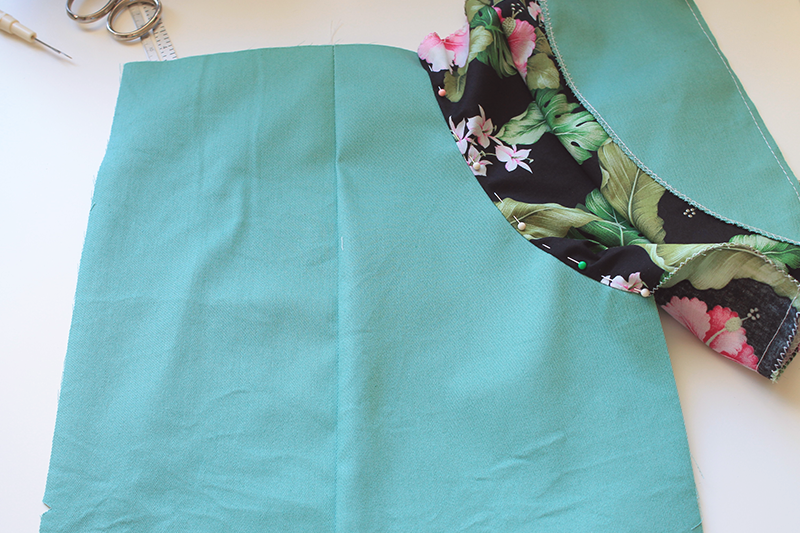 Open the seam you just sewed and press it down with an iron. Then, pin the pocket lining to the seam allowance underneath.
Step 6: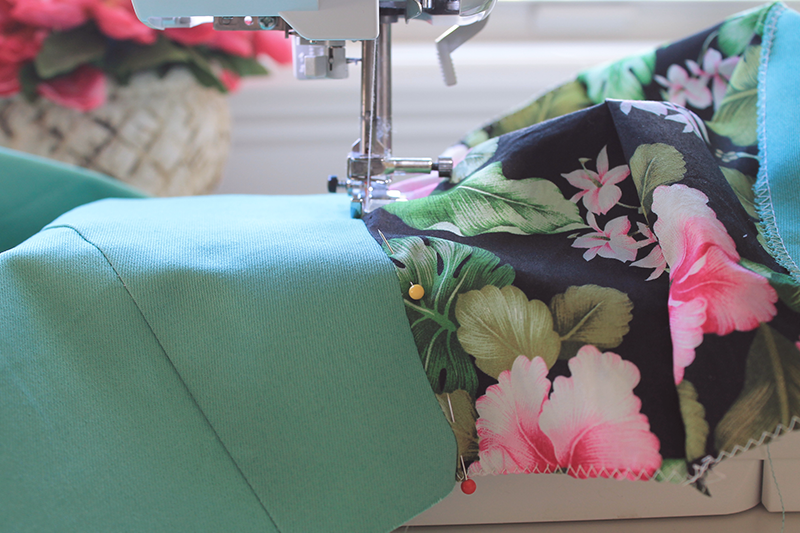 Understitch the pocket lining to the seam allowance. This is what it looks like: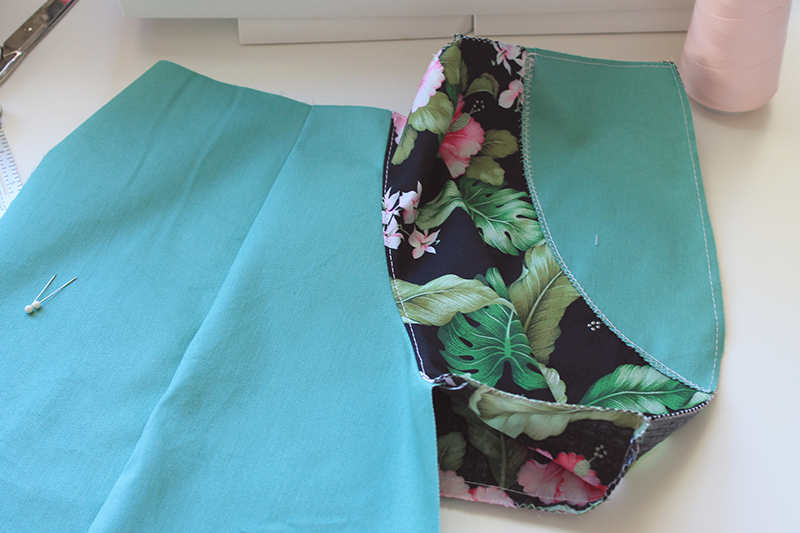 Step 7: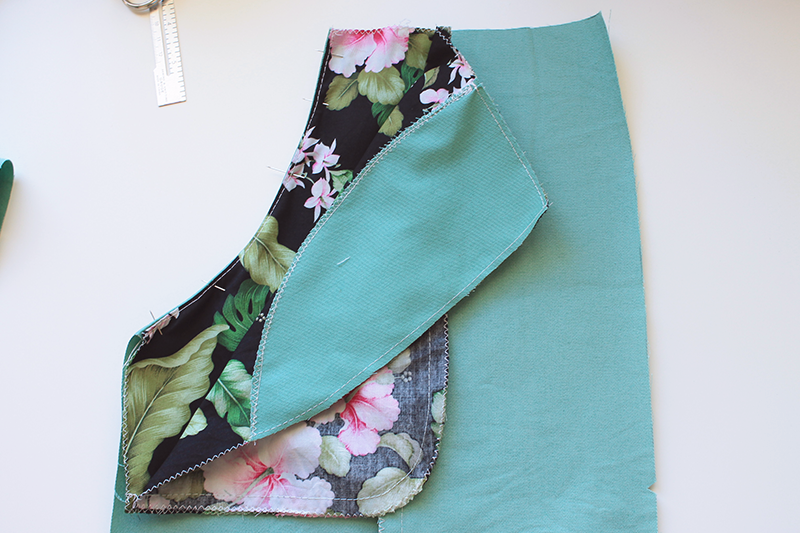 Fold the pocket inward along the curve we sewed on step 3. Align the pocket along the skirt's waist and side seam. Baste it into place temporarily, either by hand or machine, along these sides.
Step 8: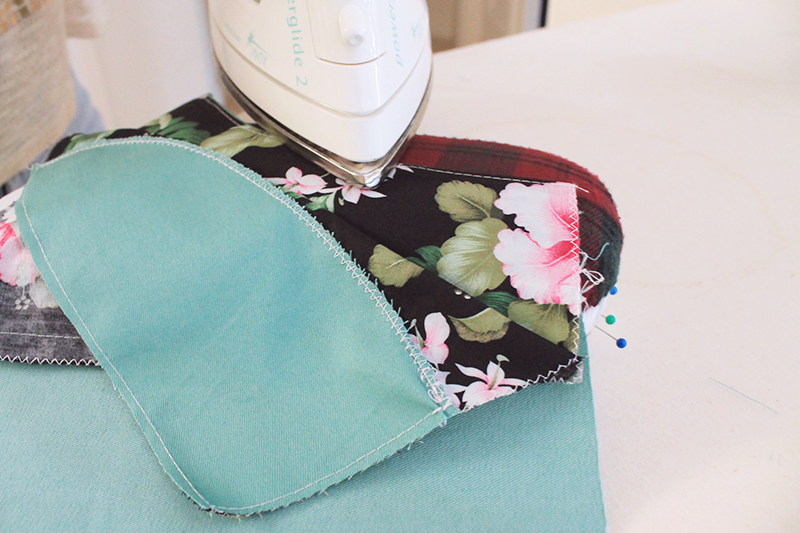 Press the pocket lining along the fold of the pocket opening.
Step 9: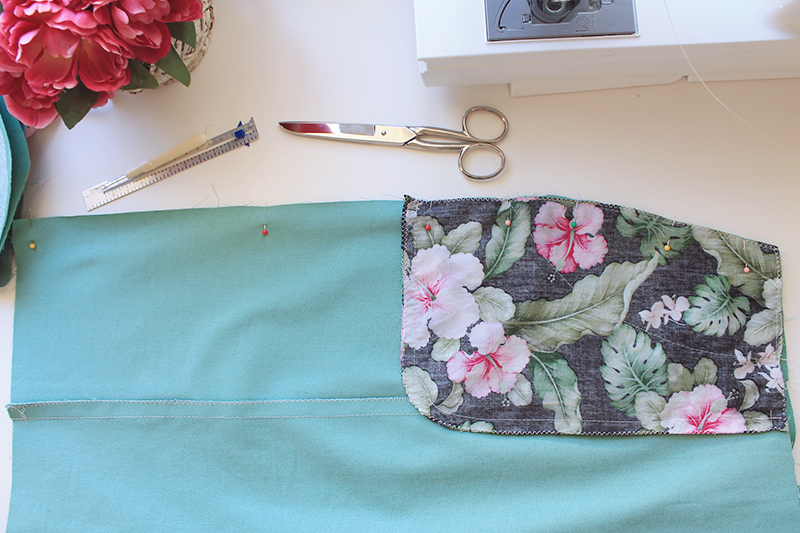 Now we can finally join your garment's front and back pieces. Here I am sewing a skirt so I'm using skirt front and skirt back pieces, but the same steps would apply to a dress or pants. Align the pocket, skirt front (or pants front) and skirt back (or pants back) along the side edges and stitch together. Finish all seam allowances and press them open.