Love asparagus but tired of the usual preparations? Try it fried! This batter-less method for frying asparagus concentrates the flavor, cooks it beautifully and is the perfect match for miso aioli.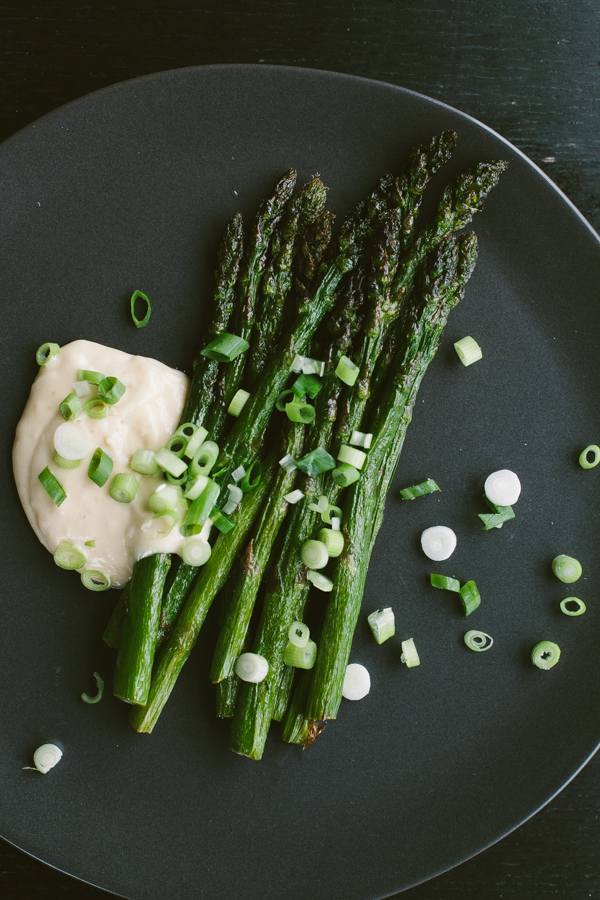 Spring comes around and the first thing I do is eat all of the asparagus in sight. In fact, often by the time May rolls around I'm already quite sick of it. Well, sick of my usual roasting, sautéing, poaching, pickling, and all of the normal go-to fixes for asparagus.
I thought I had reached my asparagus quota for the season until I was flipping through the new book, Genius Recipes, by Kristen Miglore from Food52. Kristen has spent years finding recipes that use a new technique, ingredient or method that has earned the recipe the genius title. The moment I saw a recipe for fried asparagus I too knew it was genius.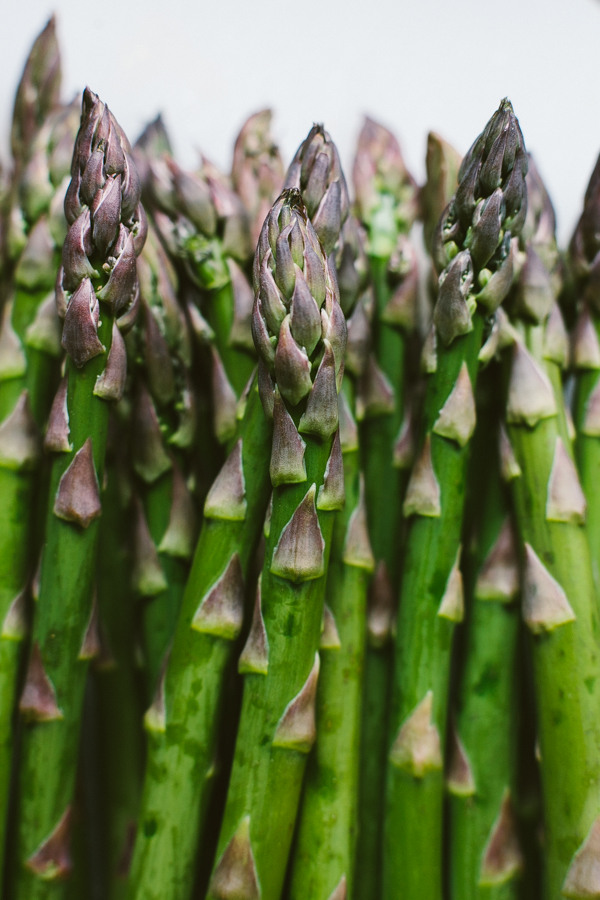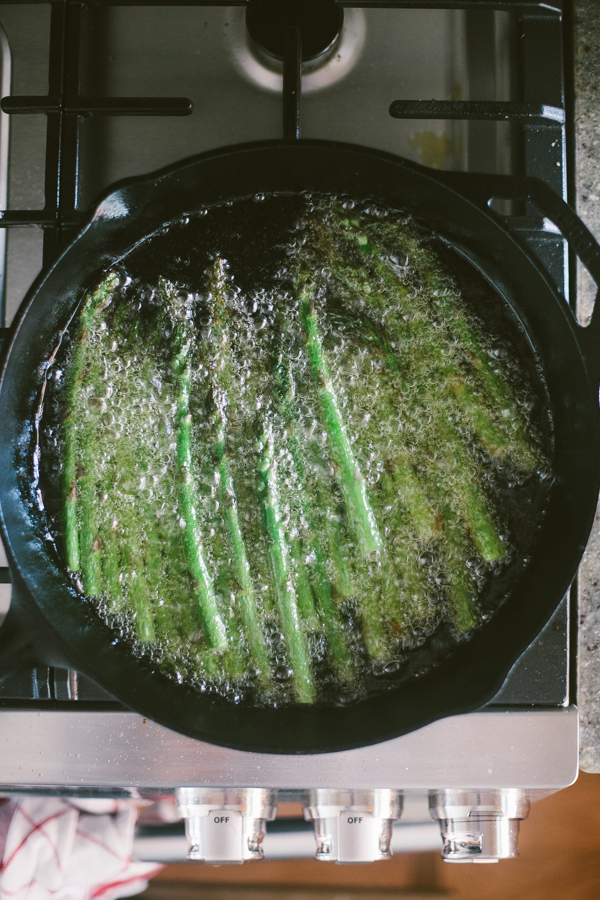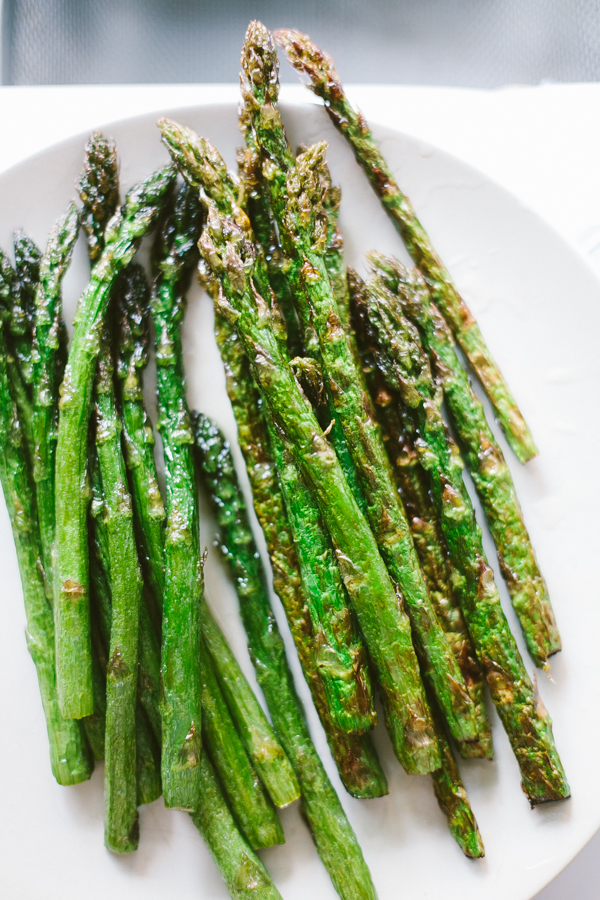 The genius of this recipe isn't just in the frying, however. For me it's the fact that the asparagus is left naked before frying that gets me. No messy breading or batters needed. Here's what Nobu Matsuhisa, the recipes creator says about naked fried asparagus (in Kristen's words): "By taking away the coating, which would crisp but leave the asparagus to steam underneath, you expose the surface of the stalks themselves to the slap of hot oil."
So why does this method make asparagus so delicious? This is what Thomas Keller via Ad Hoc at home says, "Because the chemical that makes asparagus taste like asparagus is water-soluble, we gravitate toward other ways to cook them besides blanching them in water, which diminishes some of their flavor."
In the oil the flavor of the asparagus concentrates, it becomes a more pure version of itself leaving you with a vibrant, grassy stalk that is crisp at the top and perfectly tender throughout. Making it just the right vehicle for this miso aioli.
Fried Asparagus with White Miso Aioli
Serves 4, as a side
Ingredients
For the aioli:
1/3 cup mayonnaise
1 tablespoon white miso
1 garlic clove, very finely minced
1 teaspoon rice wine vinegar
honey, to taste
 For the asparagus:
1 bunch asparagus
oil for frying, grapeseed, canola or olive oil
1 scallion, thinly sliced, for serving
Directions
Step 1:
In a small bowl stir together the mayonnaise, white miso, garlic, vinegar and add just a touch of honey. Taste and adjust seasonings to your liking.
Step 2:
Heat a large cast iron skillet with about 2-inches of oil. Bring the oil to 320 – 340 F.
Step 3:
Carefully add the asparagus and fry for about 2 minutes or until bright green in color and just cooked through.
Step 4:
Transfer to a plate lined with paper towel to let some of the excess oil drain then serve with the aioli and fresh sliced scallions.