I feel like I'm constantly digging through my bag, trying to find a rewards card or even a dollar bill. If your current wallet (like mine) just isn't cutting it, maybe your next sewing project should be a wallet!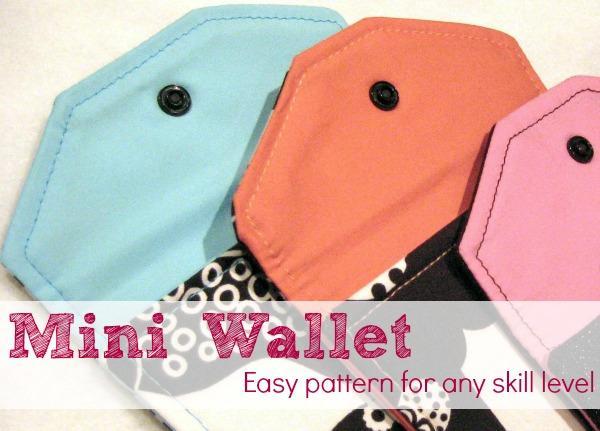 Photo via The Sewing Loft
1. Mini Scrap Wallet
You won't toss even your smallest scraps after you see this wallet. Combine prints with solids, or just create a nice color palette. The designer suggests whipping up a few of these and hanging onto them for last-minute gifts.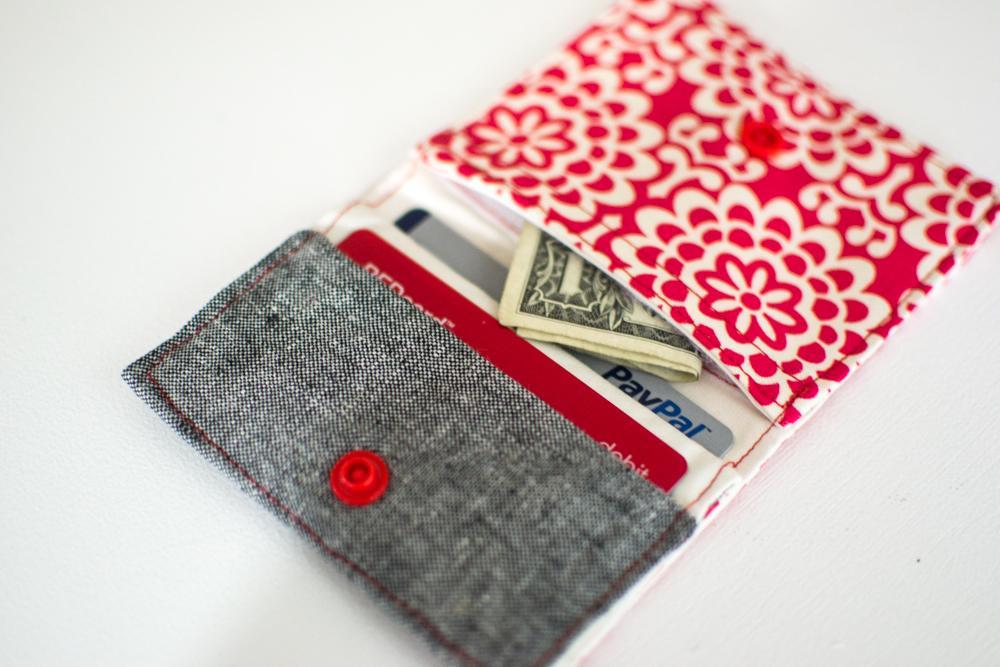 Photo via Caroline Fairbanks-Critchfield
2. Fold & Stitch Wallet
This wallet's fold-over is secured by an optional snap. They're great for adults, sure, but they're also great wallets for kids since they're compact. You can even skip the snap if you think it's easier for kiddos to open and close the wallet without one.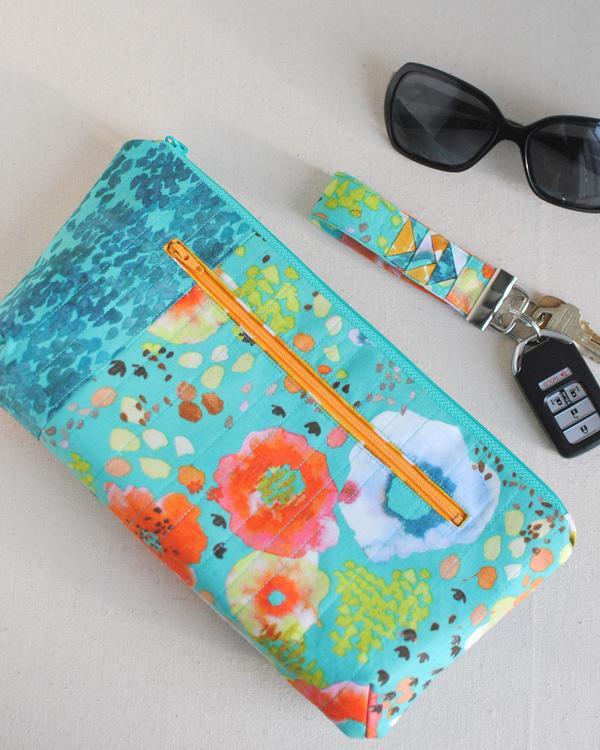 Photo via cloverandviolet
3. Poppy Clutch
Sometimes a little wallet just won't do. Stash this large wallet into a big bag, then pull it out and carry it solo when you need just the essentials. There's even a front zipper in the clutch for items that you don't want to dig around for.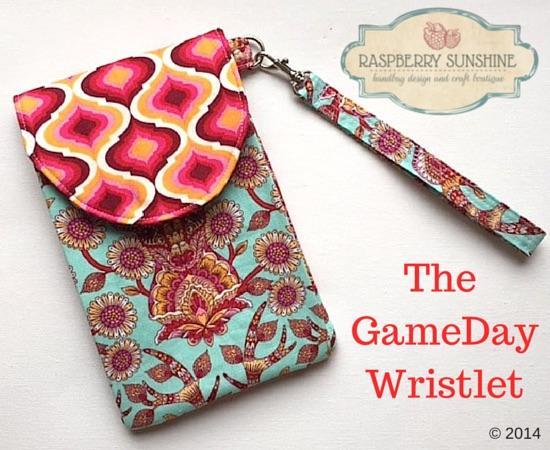 Photo via Raspberry Sunshine
4. Game Day Wristlet
This wristlet was designed for parents who don't want to lug their entire bag to the ballpark. You can even attach your car keys to the loop so everything stays in one place.
Photo via iThinkSew
5. Caroline Clutch
Clutch, wallet, wristlet — this free pattern is so versatile. There are plenty of variations so that you can use larger scraps or even tiny strips of scrap fabric. Take a look at the orange sample in the front and you may never throw away even the tiniest piece of fabric again!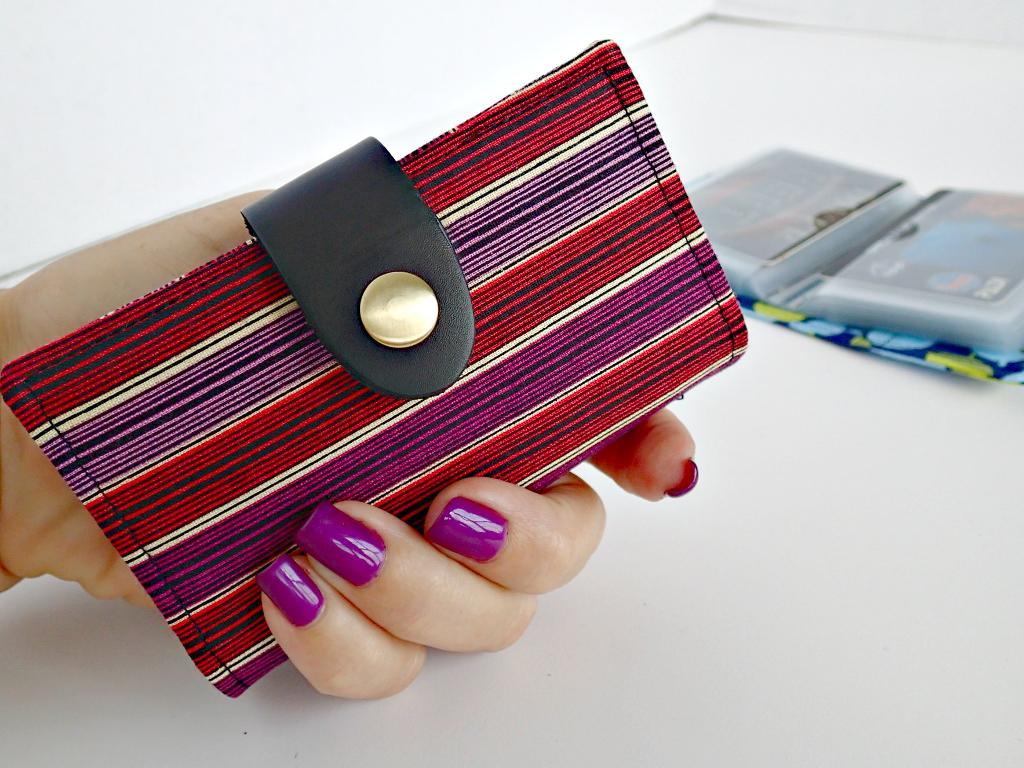 Photo via So Sew Easy
6. Simple Credit Card Wallet
This handy wallet also functions as a business card holder. The wallet is large enough to fit a 20-page credit card insert, so it's perfect for IDs and retail reward cards, too. Little touches like the leather snap also make it appropriate for men.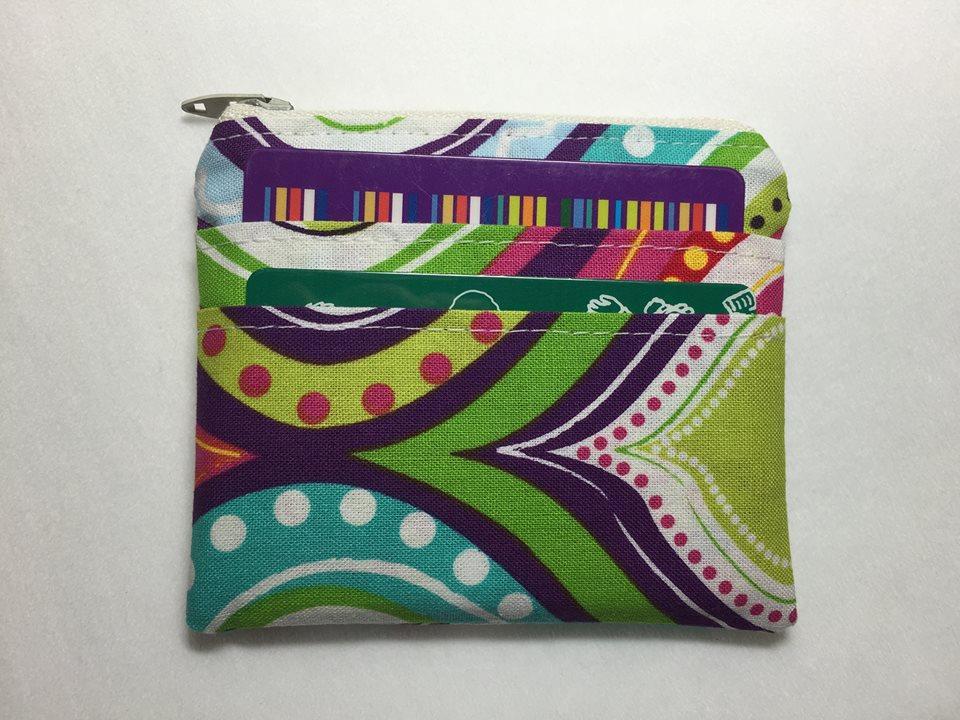 Photo via Lorelei Jayne
7. Cute Card and Coin Purse Zip
If you're looking for minimalist storage, try this coin purse. You can stash cards and coins in it, plus you can drop this in your larger bag to keep everything organized.