In my mind, warm weather is a great time to knit socks — especially when you have a resource like Bluprint that's full of free sock knitting patterns. You can find cozy winter socks, sure, but there are also plenty of delicate socks for spring and summer, too.
I also love knitting socks during warmer months because they're small and portable. You can take them on vacation with you, and you can even get a head start on holiday gifts if you're ambitious.
Download any of these free sock knitting patterns and keep your needles moving all year long.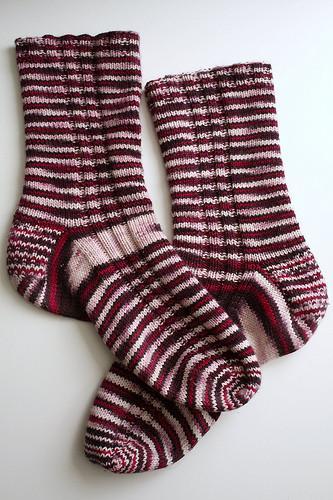 Photo via Bluprint member chiagu
1. Crazy Yarn Socks
The designer created this pattern for those crazy-colored yarns that you aren't sure what to do with. Variegated yarns are especially interesting for this pattern, because you never know how the self-striping is going to look until you see it for yourself.
2. The Oh, Valencia! Sock
This pretty sock was designed by Bluprint instructor Kate Atherley. The pattern is an excerpt from her book "Custom Socks: Knit to Feet Your Feet," so check out the book if you really dig this pattern.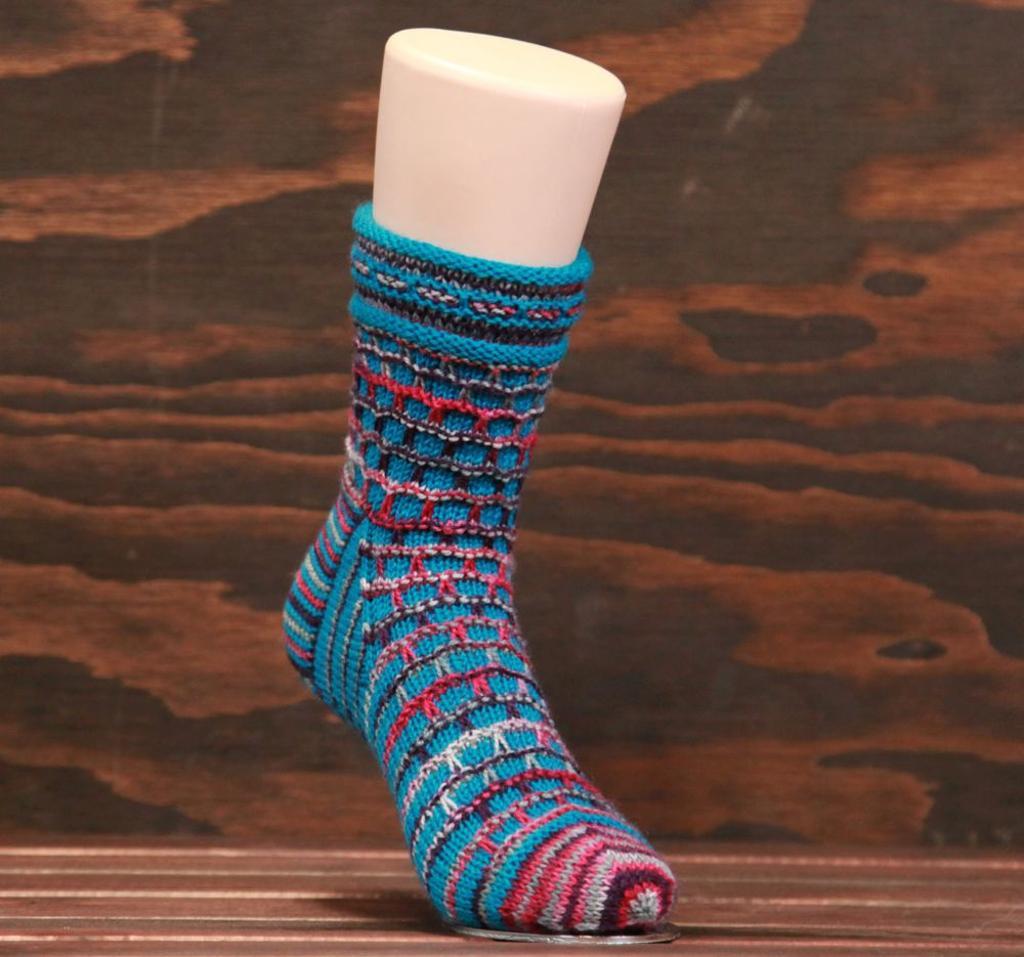 3. Windowpane Socks
This pattern download is included when you enroll for FREE in the Knit-Along 2016: Socks class. There are three sock patterns total that come with the class, and instructor Lucy Neatby guides you through tips and tricks for all three.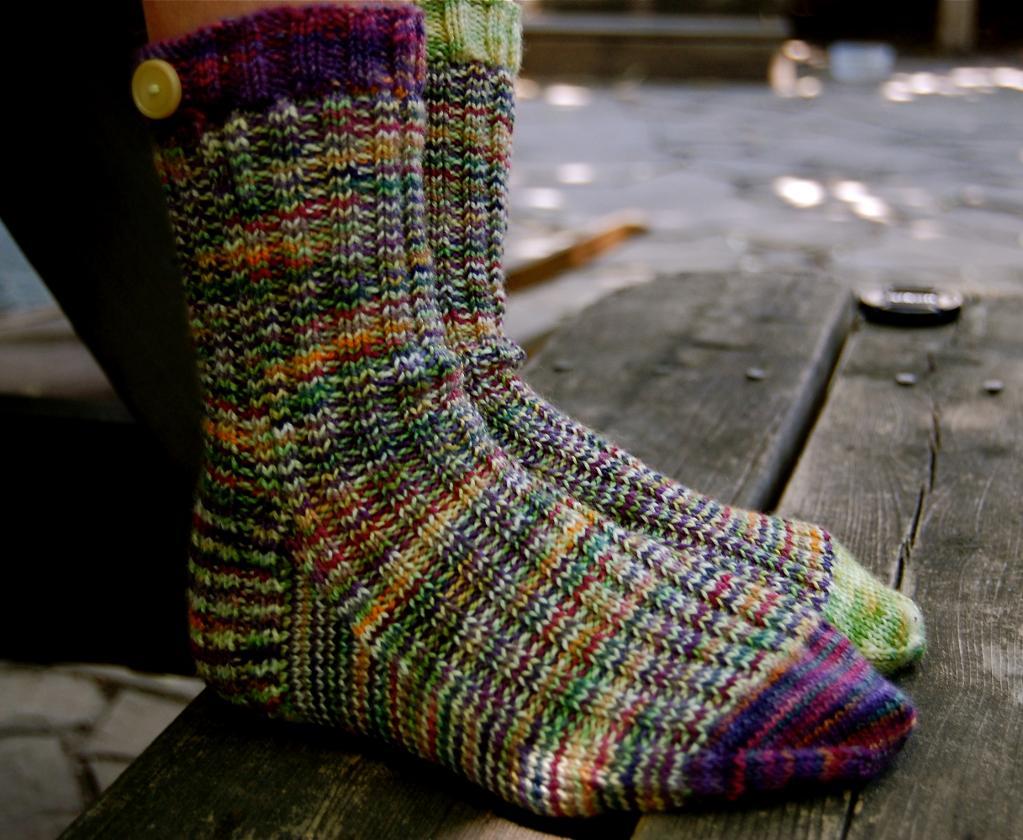 Photo via Bluprint member joeysHouse
4. A Study in Scraps: Sock #1
Sometimes when we try to use up our sock yarn scraps, we're disappointed with the result. This pattern is designed to avoid that problem. The designer used two different scrap yarns, but you can of course add more if you'd like.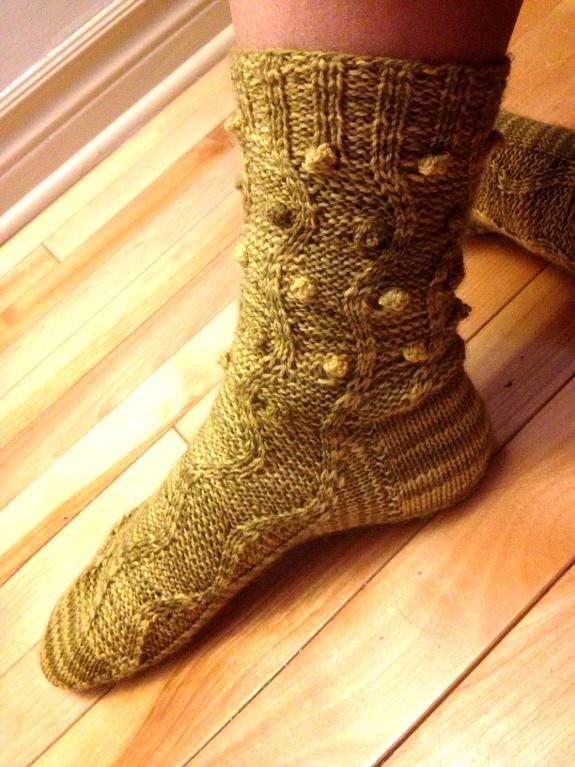 Photo via Bluprint member ClaraBeauty
5. Alligator Socks
The alligator-like color of these socks inspired the designer to include the cool texture. The bobbles are cleverly placed on the cuff only, so they won't interfere with the fit of your sock inside your shoes.
Photo via Bluprint member stefaniegrrr
6. Lacy Summer Socks
Socks aren't just for freezing temperatures. These socks have a low cuff and an open stitch that you can wear with flats or solo around the house. If you like wearing warm-weather socks, you can check out more lace sock knitting patterns here.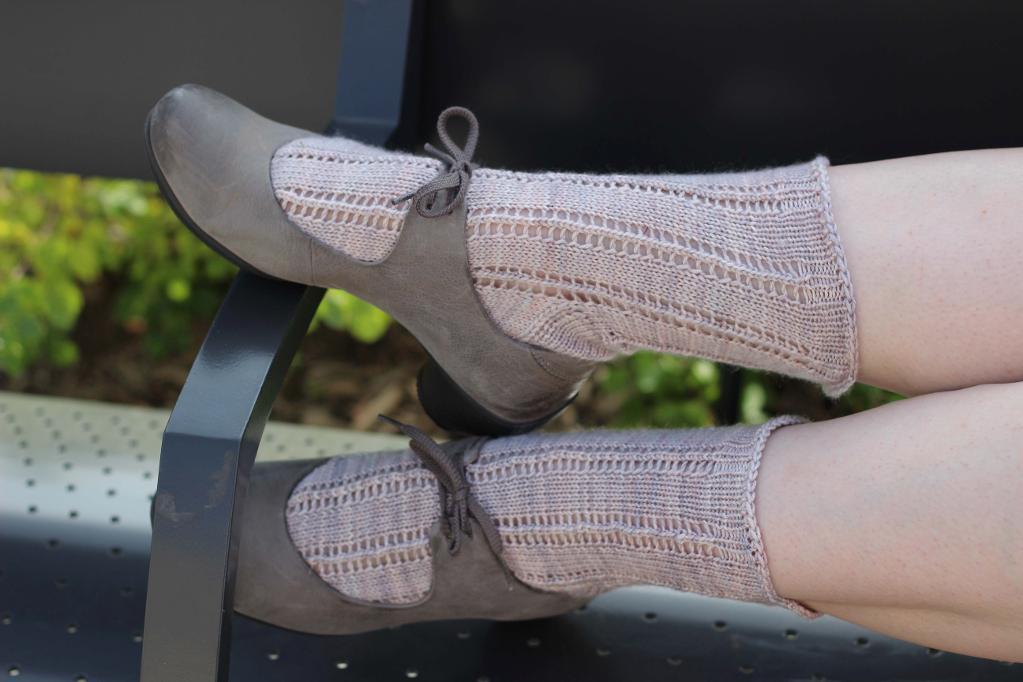 Photo via Bluprint member Lallison79
7. Perge
If you haven't tried toe-up socks, this is your chance. This is another example of socks that are perfect for warmer weather, and you can even customize the cuff length to make them knee-high socks.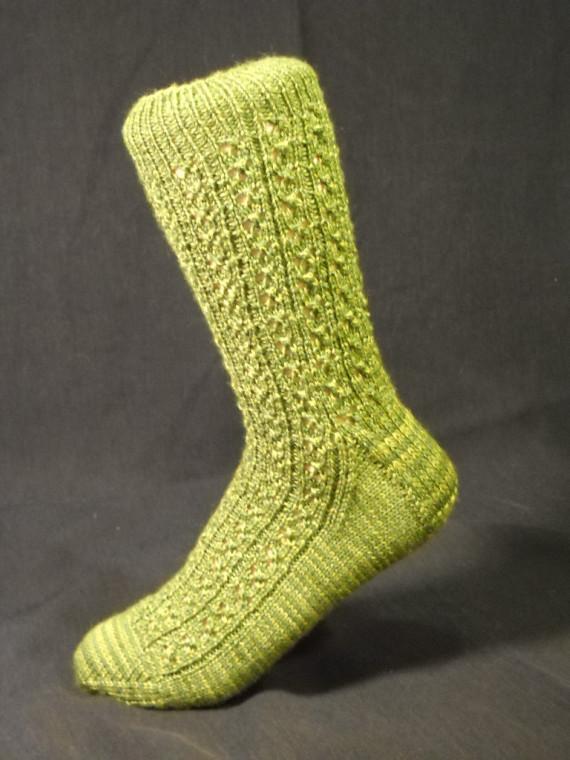 Photo via Bluprint member JFerneau
8. Three Leaf Clover Socks
The designer created this pattern for a beginner sock knitter. The photos included with the pattern help you from beginning to end, and there's even a chart for knitters who like to see the design instead of reading it in the pattern.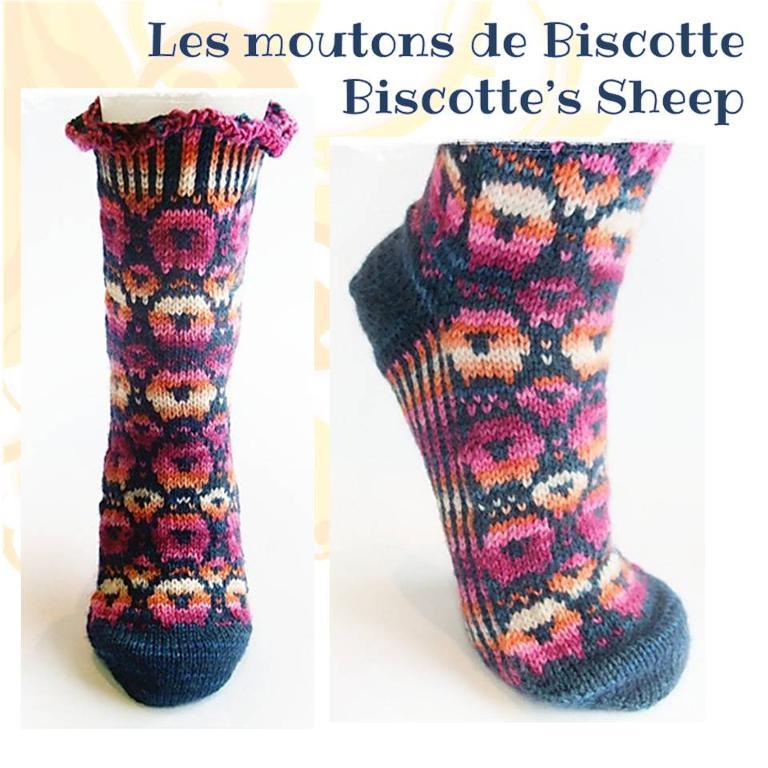 Photo via Bluprint member Biscotte
9. Biscotte's Sheep Socks
Hand-dyed yarn makes these little sheep look even cuter. This free pattern (it comes in English and French) will give you plenty of colorwork practice. Just be sure not to carry those floats too tightly behind the work, otherwise your sock might be too tight.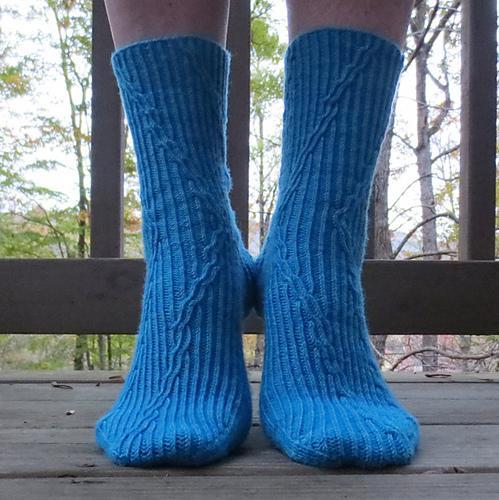 Photo via Bluprint member sushiwan
10. Serendipity
The design of these socks was inspired by a large amount of rainfall that cut curved trails on a ridge. The pretty ribbing gives the socks texture plus gives the socks a nice snug fit.
Photo via Bluprint member stebo79
11. Swatching Socks
These socks happened accidentally when the designer was trying to figure out the gauge of a mystery sock yarn. You'll find that the cuff is a textured moss stitch instead of the usual ribbing, and the tedious stockinette stitch is sometimes interrupted by neat criss-crosses that look like shoe laces.
FREE Guide: Need-to-Knows for Knitting Socks
Knit cozy treats for any feet with a pair of custom socks! This guide covers the essential tips and techniques that will help you get started.Get my free guide »