Do you save all of your fabric scraps? Those leftovers of all shapes and sizes are so handy! Whether they are bits and pieces from a previous quilt top, scraps from garment sewing or extra pre-cuts that you didn't end up needing, those scraps are valuable. Gather them up, and use them to sew one of these incredible (free) scrap quilt patterns available here on the Craftsy pattern shop.
The good news about these scrap-friendly quilt patterns? They are FREE!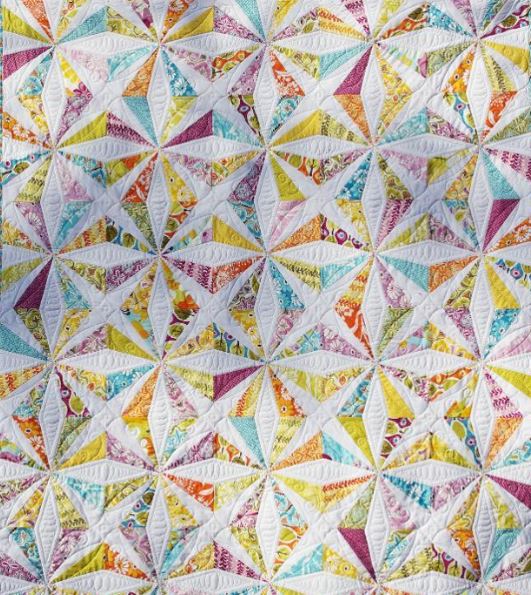 Photo via Craftsy member Cynthia Muir
Kaleidoscope Quilt
Use the Kaleidoscope Quilt Pattern and templates to create stunning 10″ blocks. The finished project is a perfect lap sized quilt measuring 50″ x 60″. If you are interested in sewing a larger block the included instructions will show you how to easily change the block size by drafting your own templates.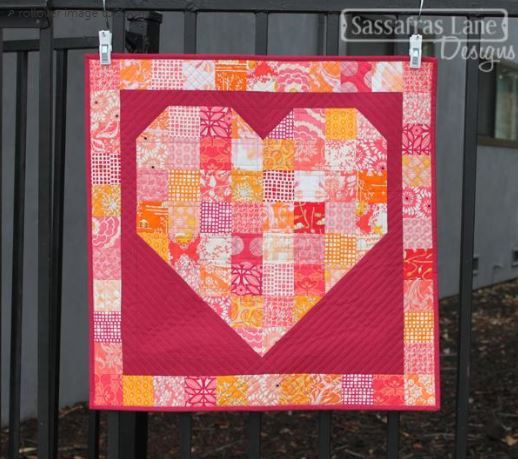 Photo via Craftsy member SassafrasLane
Pieces of My Heart
Show a little love with the Pieces of My Heart Pattern. All you need are some tiny squares and basic patchwork skills! The 22″ square can be hung on the wall or turned into a pillow. Or, sew a bunch of these blocks together to make a charming throw!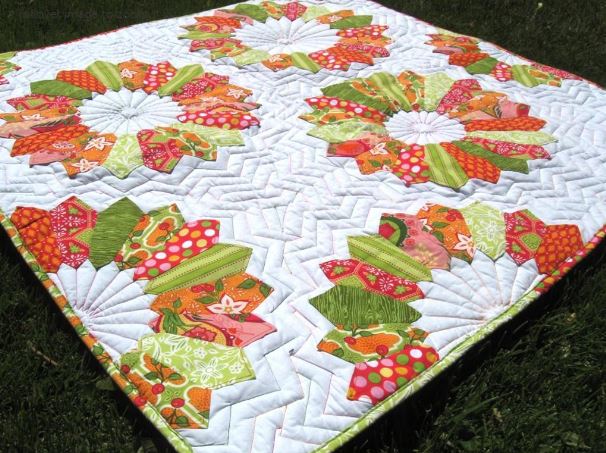 Photo via Craftsy member Melissa Corry
Double Dresden Delight
Try something new with the Double Dresden Delight Pattern. Appliqué double pointed Dresden plates onto a whole cloth background to create a modern look.  The finished lap quilt measures a 42″ square lap quilt. To make a larger quilt, simply use a larger background and more Dresden plates.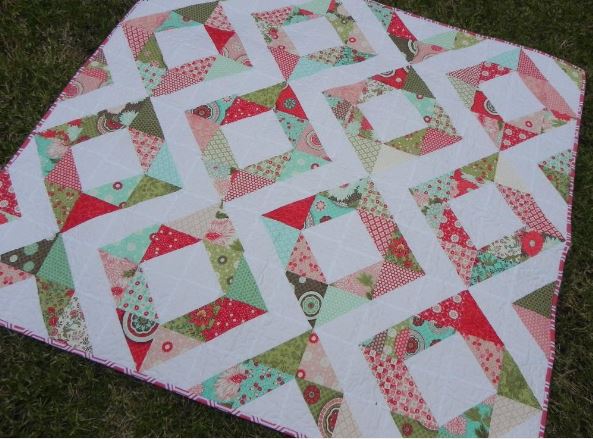 Photo via Craftsy member Samelias Mum
Fresh Diamonds
Looking for a quick and easy weekend project? Pair a solid fabric with a stack of scrappy squares to sew up half-square triangles. This lap quilt measures 48 " x 52″.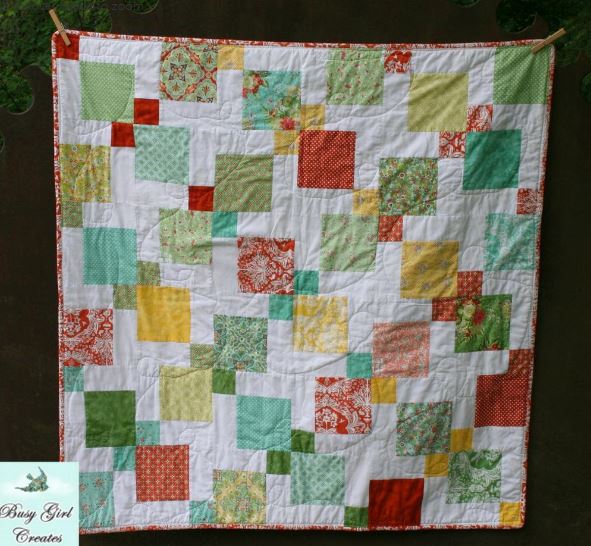 Photo via Craftsy member BusyGirlCreates
Stitch and Slice
New quilters will love this mini-quilt pattern! The pattern shows you how to use a disappearing nine patch technique to sew 13.5″ square blocks.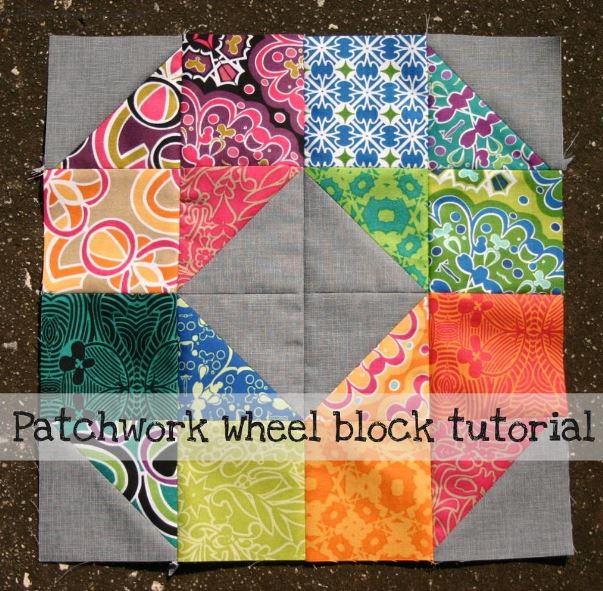 Photo via Craftsy member Elizabeth Dackson
Patchwork Wheel Quilt Block
Here is a traditional design that is quite stunning! An easy-to-assemble block, it uses some simple squares and half-square triangles.  Use a bunch of these 12″ beauties to create a memorable quilt.
Photo via Craftsy member swimbikequilt
Garden Windows
Combine prints and solids in the Garden Windows Pattern. The on-point squares make this quilt look more difficult than it is! Directions are included for baby, lap and throw quilts.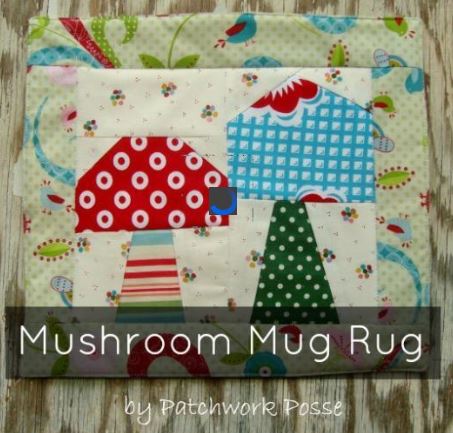 Photo via Craftsy member Patchwork Posse
Whimsical Mushroom Mug Rug
You can sew with your scraps even if you don't have many! This fun and whimsical mushroom measuring 10.5″ x 11.5″ is a paper-pieced mug rug.  A full tutorial, pictures, and templates are included.
Get even more scrap quilt inspiration with our free downloadable guide "." It's full of tips, tricks and projects that will help you turn your extra fabric into a dazzling completed project!
Are you ready to pull out your scraps? Which featured pattern would you like to sew?