Are you eager to try free-motion quilting but want to know some well-used stitches that have been around the block a few times?  To answer this question, we have rounded up the five must-know, common yet beautiful free-motion quilt stitches to get you started on quilting your masterpiece.
Free Motion Quilting a Sampler Quilt via Craftsy instructor Leah Day
Let's explore the five most common stitches in free-motion quilting!
These stitches are the ones that we all fall back on when we just don't know what to quilt in that unique space. We love getting to the actual quilting of our quilt but can sometimes get stumped by what stitch to put in there. This post will help you get over that hurdle and identify some great go-to free-motion quilting stitches that will get you stitching on your quilt every time!
Did you know Craftsy has a class all about free-motion quilting stitch fillers? Free Motion Fillers, Vol. 1 with Leah Day teaches you 50 free-motion quilting stitches to create impressive quilt designs!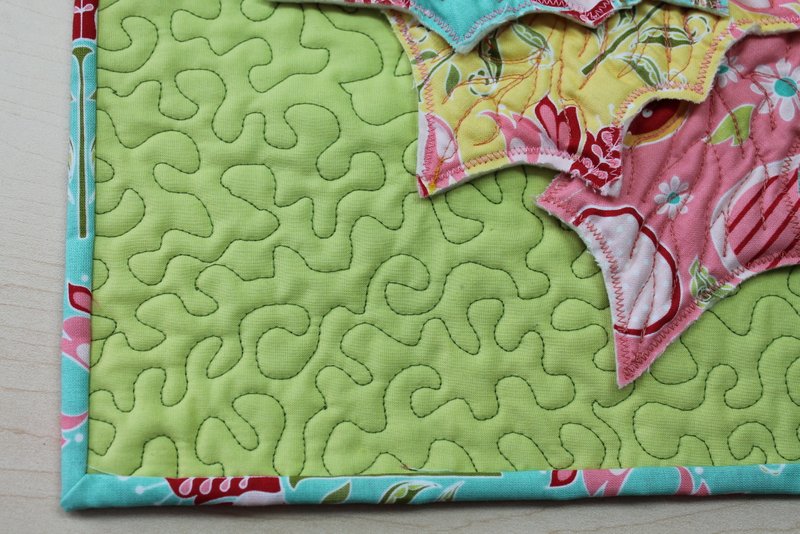 1. Stippling
This is by far the most common type of free-motion quilting stitch out there.  It is a simple meandering stitch that never crosses itself. This stitch gives you quite a bit of freedom and flexibility and is usually the first free motion stitch that quilters learn and use.
Stippling allows for much variety in the look of the end product. The quilting can be larger stipples that cover a vast area fairly quickly. Smaller, more condensed quilting gives a completely different look to the quilt.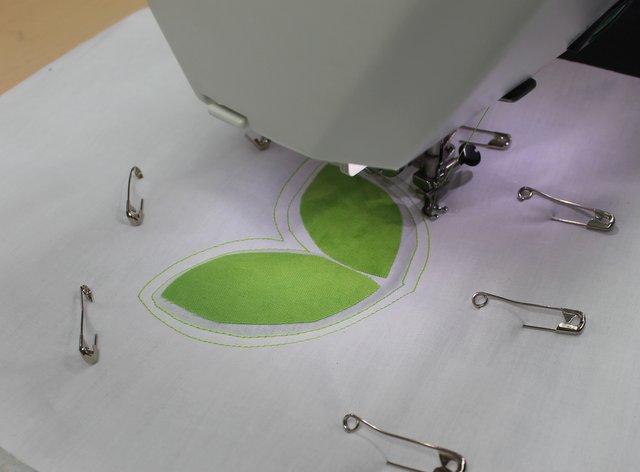 2. Echo quilting
This type of stitching is great for outlining a shape and can be used on virtually any quilt.  Whether you are using an actual object to outline or picking up on the shape created by a color in the fabric, echoing is a simple yet effective free motion stitch, so it's great when you're just learning how to free-motion quilt.
 Photo via DianeRoseR
3. Feathers
Quilting feathers is one of the most popular free-motion stitches out there. They are versatile because they can fit into large spaces or relatively small spaces, can stretch way out or shrink way in. They are fun and with a little practice easy to do.  Feathers can also be filled in with more free motion stitches or you can pop in some embellishments like a bead or two to really make your quilt dazzle!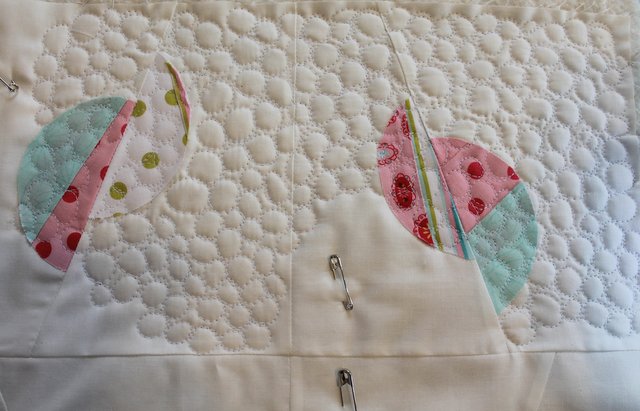 4. Pebbles
Often called circles or bubbles are a great free-motion quilt stitch to use on any quilt because they are so versatile. You can alter the size of the pebble or circle to large, small or somewhere in-between depending on the area you are quilting and your preferences.
If you really want to get creative, why not use large and small circles on your quilt? This stitch is a continuous and relaxing stitch to do because as you finish one circle you immediately launch into another one, letting your hands and imagination guide you.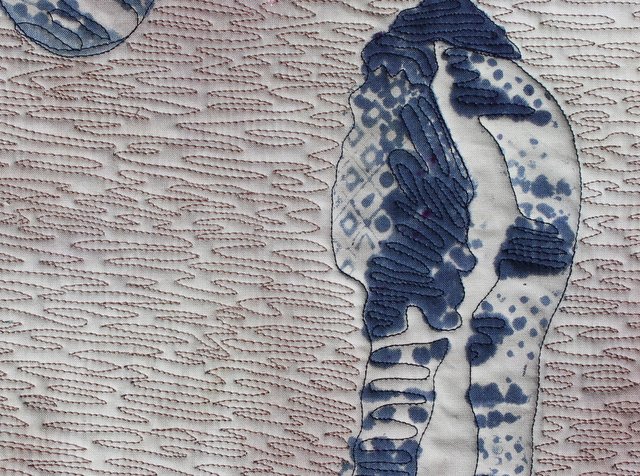 5. Meandering Stitch
If you want to create a landscape stitch, this is the one for you. This back and forth in gently curved motions gives the appearance of a calming backdrop for your quilt. Whether your quilt is a landscape or an art quilt, this free motion quilt stitch gives the viewer a chance to let their eyes follow the movement of the quilt. 
Do you have a favorite free-motion stitch that you fall back on when all else fails?